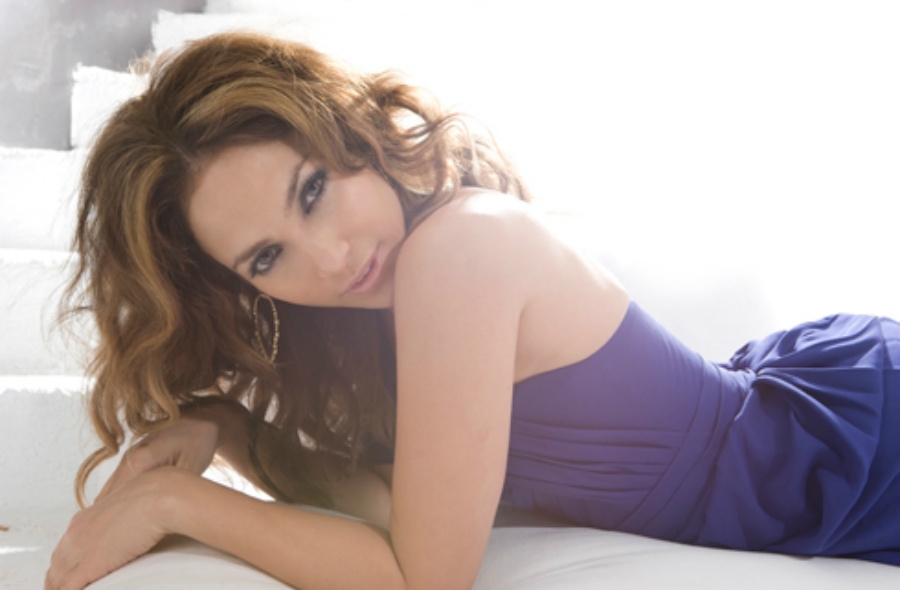 J-Lo, Incorporated! The one-woman entertainment and show-business wrecking crew is everywhere you look right now.
In case you're wondering, the answer is no! An emphatic, purposeful, make-no-mistake about it, unquestionably undeniable, categorical nada. The question is a pretty simple one: Is there any way to avoid the phenomenon, powerhouse, one-woman wrecking crew that is the pop-culture tsunami of entertainment and full-throttle business (both show and traditional) success called Jennifer Lopez, aka J-Lo?
Simply put, she's everywhere, including these pages of Jetset, where we caught up with the equal parts diva, goddess, judge, actress, mom, wife, entrepreneur, and walking, talking, singing, acting, pitching, modeling brand in $1,200 heels, custom-fitted gowns, and perfectly prepared hair and makeup when she sat down long enough to figure out her next move or catch her breath.
I'm exhausted just thinking about everything she's doing right now, and let's not forget that's just the public side of things for Jennifer Lopez, Inc. When she gets home, she has two energetic twins (Max and Emme), whom she's raising with husband Marc Anthony.
"It's been crazy," J-Lo confirmed to Jetset, in what might go down as one of the bigger understatements since Charlie Sheen said, "It might be a good idea for me to lay low for awhile."
J-Lo's day job right now is working to keep American Idol ranked as the number one television show in the US. All eyes were on her as she strutted into the judging row, causing as much stir for who was there (Lopez and Steven Tyler) as who wasn't (Simon Cowell). It would be inaccurate to say the show hasn't skipped a beat, because with the new dynamics led by Lopez in the middle, it moves and grooves to a different drummer and, in some ways, feels like a different show. A kinder one at times, though still heavily watched, and a show that before she was on it, she was definitely into it.
"I'm excited about the show. I love the show. I always have. I've always been a huge fan, and I've always been the backseat judge at home. I'm like, 'You know what the problem is with this guy here, Marc, let me tell you what it is. If I were Simon or if I were Paula, this is what I would say.' Now I get to enjoy it in the front seat."
And it's from that seat she's found that she's been moved by the stories and performances of the contestants more than she thought she would be. The dynamics and interaction between her and Tyler are intriguing, her compassion for some contestants is moving, and the Wednesday and Thursday night television audiences are still tuning in to Fox to watch Idol in amazingly large numbers. Idol is still winning the ratings most of the time, and as the judges continue to find their comfort zone and mesh together, you can expect the final numbers when season 10 concludes will be approaching the glory days of the mid 2000s.
"Those are my brothers," Lopez told Jetset about her fellow cast members. And they have her back. "In one of the earlier tapings, someone said something about me being a diva, and they were like, 'Hey, don't you dare say that; that's not true.' I was thinking, 'This really feels good.' I only have two sisters; I've never had brothers, and now I feel like I have six or seven brothers between Nigel (Lythgoe) and Randy (Jackson) and Steven and Ryan (Seacrest)."
As most of America and the entire free world have noticed, J-Lo is everywhere. Like most of us, she watched this year's Super Bowl on television. The only difference is she and her husband Marc were invited guests of the President and watched the game with the Obamas in the White House. Oh, and she starred in a commercial during the game that also played during the Oscars, which she attended in person in one of the best seats in the house, just like she did at the Grammys. The music video for her new hit song "On the Floor" debuted during the March 3rd episode of Idol, and she's also representing the entire female population as a global ambassador for Gillette, as the first-ever "Venus Goddess." She'll star in all elements of the brand's 2011 holistic marketing campaign that includes the flashy commercial seen by hundreds of millions during the Super Bowl and Oscars, in which she remade the iconic Venus song.
"It's so exciting. I sat down with all the girls from Venus and we talked about it, talked about this whole goddess campaign they wanted to do and the idea of every woman having an inner goddess. I just love that idea. I love that empowering message. That's how you should feel inside. That's who you should be and it embodies just going for everything you want to go for."
There's a reason Lopez is reputed by Forbes to be the richest Latin American woman in Hollywood. Not only does she garner eight-figure paydays for movies in which she stars, she's sold 50 million albums worldwide and, let's just say, she knows how to negotiate a business deal. If she puts her name or likeness to a product, show, song, or cause, it's going to be successful and she's going to be involved in all of the details.
Last fall, she did something that caught a lot of observers off guard: The global superstar whose wardrobe is worth more than the gross national product of several small countries and already has her kids modeling for Gucci launched a clothing line for Kohl's, featuring dresses, sportswear, handbags, and jewelry. That's right, the larger-than-life star will be producing clothes for the masses.
"Marc said something to me recently; he said, 'Timing is everything.' It's all about where we are in our lives and what we have to offer and the experience of coming where we came from," she told Jetset. "From the Bronx and East Harlem, traveling all over the world, and all of the things we've experienced and all the different clothes that we've seen, we have so much experience we can bring. It's about style, it's about fit, it's about just quality, and we want to bring that to the product and bring that to this price point and really do something special for the customers—for the consumers and our fans."
It's been an amazing ride over the last decade for J-Lo. Fame and success have always been her constant companions, but now as she's firmly entrenched into the fourth decade of her life (can you believe she's 41?), she's aging about as gracefully as you possibly can, still known for her stunning beauty and trademark legs as much as her singing voice and acting chops. But there's absolutely no question that as busy and chaotic as her professional life is, she thrives because of an inner piece about where she is personally. She has a life companion and partner in husband Marc, two of the cutest little divas in diapers at home, and a career that seemed to be at an apex but just continues to branch out into new stratospheres.
2011 is a good year and a good time to be J-Lo. And since the year is not even close to being half over, it's a great time to be a fan of Jennifer Lopez.