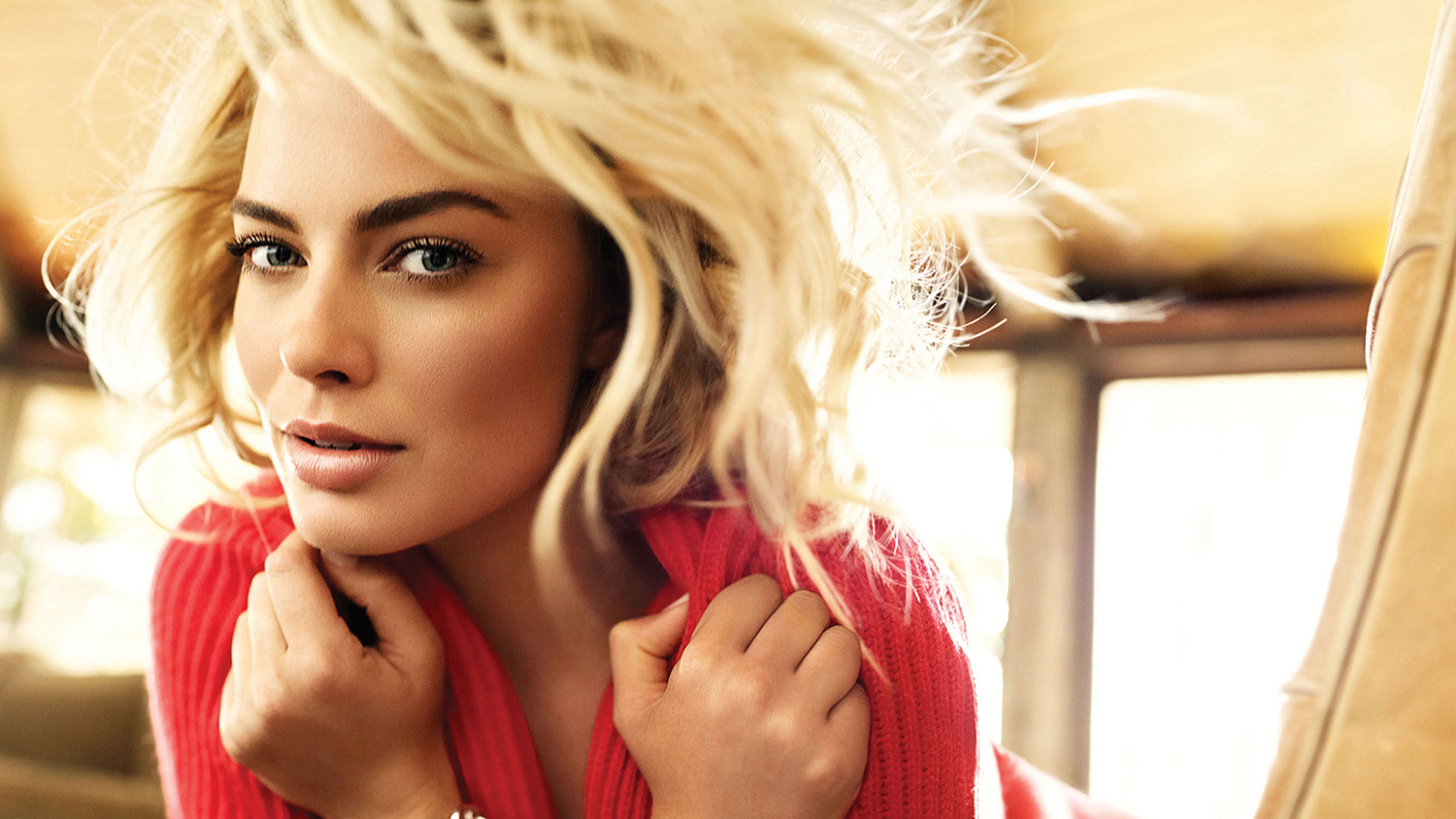 In a very short period of time, Margot Robbie has shot to the top of every casting director and producer's list. Seemingly overnight, the young Australian actress is set to become one of the most sought-after starlets in Hollywood. It began with 2013's The Wolf of Wall Street, where (with her thick Brooklyn accent and frequent lack of clothing) Robbie was perhaps the most memorable thing in a movie rife with memorable things. Aside from demonstrating genuine chemistry alongside Will Smith in Focus, she has been relatively quiet in the last few years (with a couple lead turns in some indie films), but with two massive blockbusters (The Legend of Tarzan and Suicide Squad) on the horizon this summer, Robbie is poised to take the leap into outright superstardom.
A great Margot Robbie story involves her audition for Wolf. As the story goes, she became very…engrossed in the middle of reading a scene with DiCaprio. "I was like, 'you have literally 30 seconds left in this room and if you don't do something impressive nothing will ever come of it. It's a once-in-a-lifetime chance, just take it,'" she says. "And so I start screaming at him and he's yelling back at me. And he's really scary. I can barely keep up…so I walk up really close to his face and then I'm like, 'Maybe I should kiss him. When else am I ever going to get a chance to kiss Leo DiCaprio, ever?' But another part of my brain clicks and I just go, Whack! I hit him in the face." This was not in the script.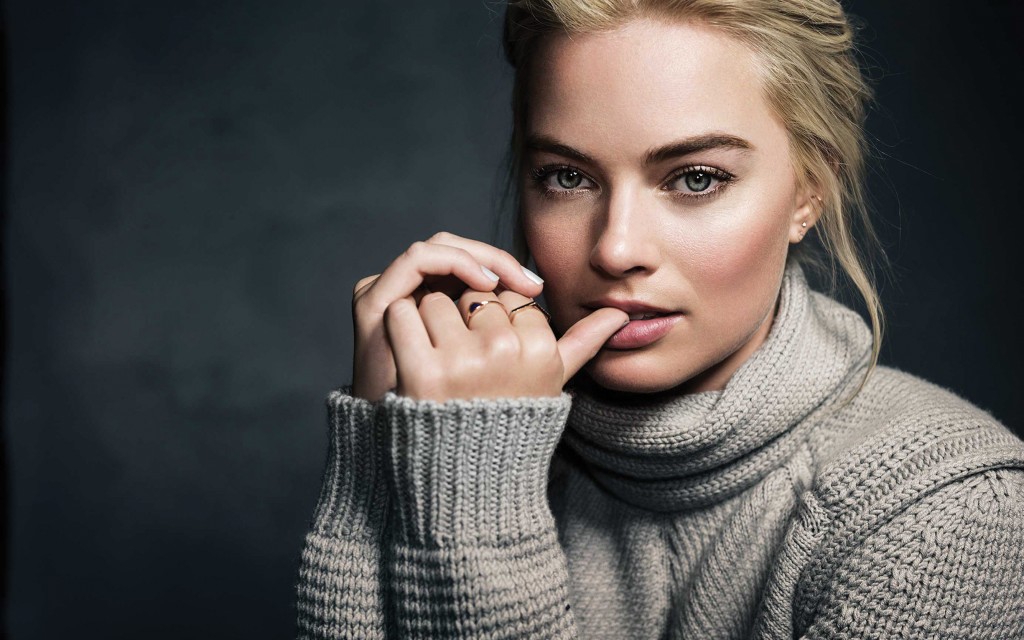 Two significant things happened after that. One, the room (which included legendary director Martin Scorsese) went dead silent. And two, Robbie got the part. If the then-unknown Australian soap opera star needed to do something to differentiate herself from the hundreds of other girls fighting for the chance to get paid to make out with Leonardo DiCaprio on set for four months, she succeeded brilliantly. That she had the gall to do something as outlandish as slap the world's biggest movie star across the face is a testament to just how fearless Margot Robbie really is.
Robbie's success stems from that fearlessness, her talent, and her willingness to tackle roles that many actresses wouldn't dare attempt. With her outlandish outfits and over-the-top accent, the character of DiCaprio's second wife in Scorsese's prurient, three-hour treatise on American greed could have easily been relegated to caricature. But Robbie made Naomi believable, three-dimensional, sympathetic even. She brought truth and dimensionality to an otherwise one-note character. Something that she appears to be doing again this summer as Jane in Tarzan and Harley Quinn in Suicide Squad.
"I'm happiest when I'm surfing or out on the farm hunting wild pigs…or riding around on motorbikes."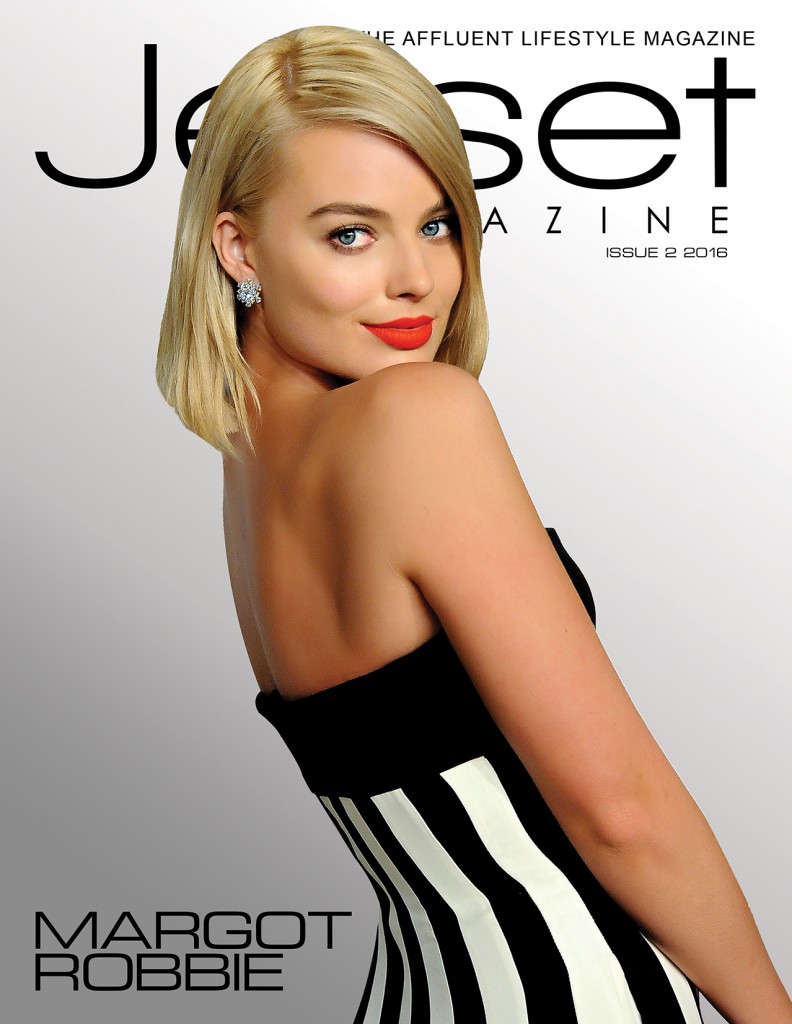 Robbie has been surprising audiences since she was a child. She grew up on her grandparents' farm on Australia's idyllic Gold Coast. At a young age, she would conceptualize her own magic tricks and put on shows, defying the magician's code by selling her secrets to the highest bidder. At age ten, with the money she had hustled, she bought her first surfboard. An avid surfer to this day, young Margot developed an instant kinship with the ocean and Australian wilderness. "I'm happiest when I'm surfing or out on the farm hunting wild pigs…or riding around on motorbikes," she says, sounding like a archetypal, unabashedly-outdoorsy Aussie.
But next to that infamous slap, the second most pivotal moment in Robbie's career doesn't involve the outdoors. It involves sandwiches. Yes, sandwiches. You see, another great Margot Robbie story dates back to when she was a teenager working as a "sandwich artist" at Subway in Melbourne. Robbie had been crafting footlongs to pay the bills while trying to make it as an actor. Then one day, she landed a role on Neighbours, one of the most successful soap operas in Australia (she got the part by cold calling the producers — again, chutzpah). Her manager was in disbelief. Telling your Subway manager you quit because you're going to be on television is tantamount to telling everyone you're quitting your job at Target to become an astronaut. It might elicit some incredulity.
"I remember the day I had to go in and say I'm going to have to quit because I've got a job on Neighbours," she says. "They were like, 'Piss off!' because I hadn't told them anything about it." But Robbie would get the last laugh six months later when Subway hired her back…to film a commercial.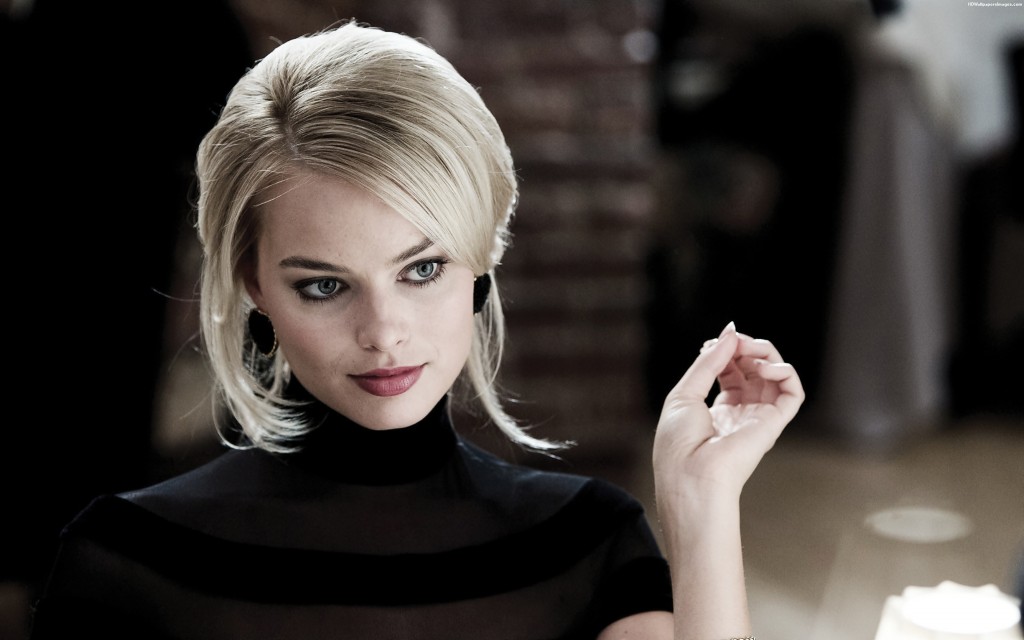 "It's the fun of living vicariously through someone who is doing things that I would never do in real life."
For her work in the commercial, she says she got paid "like twenty times" more than she ever earned as a sandwich artist. And from then on she had found her calling. Robbie soon became a fan favorite on Neighbours. Her breathtaking beauty was impossible to ignore, but so was something else — that spirit, that ineffable quality that makes Margot Robbie so captivating to watch. When she wasn't on set, she was taking acting lessons and working with a dialect coach on mastering an American accent. In 2011, after three years on the show, Robbie moved to Hollywood where she joined an amateur hockey league and quickly landed the lead on the short-lived ABC show Pan Am. After the show was cancelled, Robbie received the script for Wolf of Wall Street. And the rest, is history.
Fast forward to the Summer of Margot and the two films that could change her career. Directed by frequent Harry Potter helmer David Yates, The Legend of Tarzan is a modern retelling of one of our oldest tales. In the film Margot plays the titular King of the Jungle's love interest Jane, previously famous primarily for being both perpetually helpless and one of the few words Tarzan regularly speaks. But Margot's take on the character is far from a damsel in distress. "I don't do damsels," she says proudly. Her Jane is a strong, intelligent, fearless woman who can hold her own. And carrying on her tradition of spontaneously striking her male co-stars, in the middle of a sex scene with Alexander Skarsgard, Robbie decided to punch the actor who plays Tarzan hard enough to leave a bruise.
As for her other summer blockbuster, the last two brilliant trailers for super-antihero film Suicide Squad (out August 5th) indicate that Robbie's performance as Harley Quinn might just be the type of scene-stealing, genre-transcending performance that leaves audiences talking long after the credits roll. Without trying to sound too hyperbolic, I can't help but admit that what I've seen reminds me of what Heath Ledger did with The Joker — a fresh, spellbinding take on a DC Comics' villain that owns every scene they are in. (The fact that there is another actor, Jared Leto, doing his own bold take on The Joker character in the same film, somewhat complicates the analogy.)
That Robbie is willing and able to portray such a psychotic character with such truth and gusto is a testament to her range and fearlessness as an actress. "Harley is creepy, violent, crazy — all of the things that I aspire to be!" she jokes. "No. It's the fun of living vicariously through someone who is doing things that I would never do in real life." By all indications, Robbie is clearly having fun in the film. And also, it would seem, in real life.