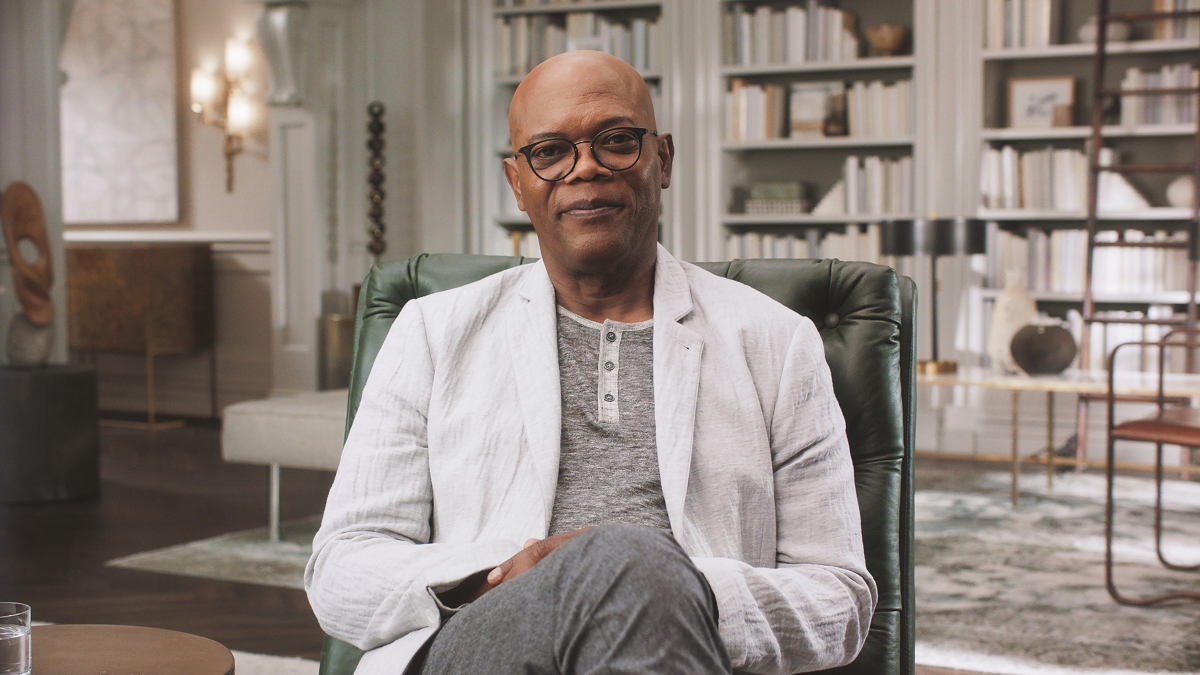 National treasure Samuel Leroy Jackson is everywhere these days. From Marvel movie trailers to Capital One adverts, not to mention the vast litany of performances on repeat on the cable cycle. At a seasoned 70, Jackson is an A-Lister in demand, showing no signs of slowing down. His two recent releases, Glass and Captain Marvel, have already grossed more than a billion dollars. All in a day's work for the consummate pro who blasted his way into our collective consciousness as a bounty hunter, junkie, Jedi master, and perhaps most memorably as a freestyle evangelical hitman in the 1994 cult classic Pulp Fiction.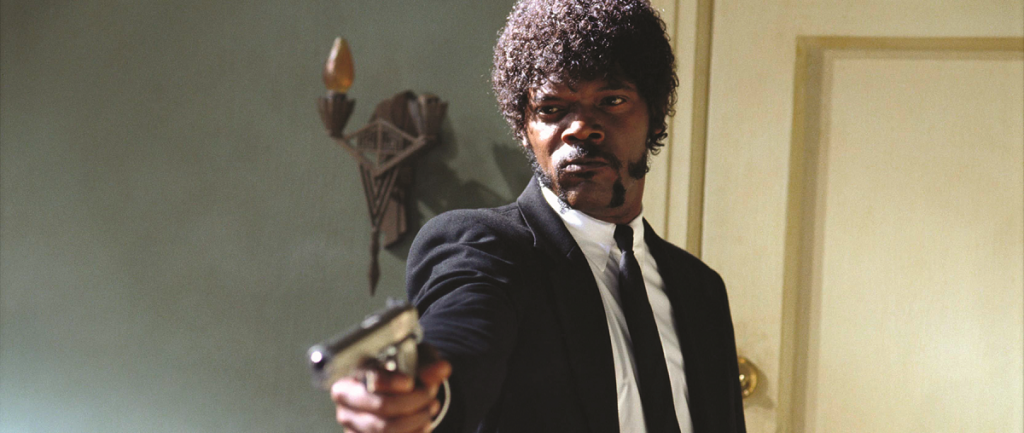 Jackson is not so much a scene stealer as he is a franchise stealer. Given enough wiggle room, he'll walk away with another actor's star-making vehicle. Clint Eastwood and Tom Cruise came in second and third, respectively, behind Jackson in a study published in Applied Network Science that used an algorithm to measure various stars' impact on pop culture. According to this one metric, Jackson is "the most influential actor of all time," Indeed, his 120-plus film credits — from profit-generating juggernauts like Jurassic Park and the Star Wars prequels to art house hits like Pulp Fiction — have earned a grand total of $7.4 billion at the U.S. box office, and a staggering $13.3 billion worldwide. He is officially the highest-grossing actor of all time, according to the Guinness Book of World Records. On top of this accolade, every year the cult favorite gains millions of new fans across the globe, as teenagers come of age and see Pulp Fiction for the first time.
A professional living legend at this point, Jackson challenges our notion of what style in your 70s can look like. Jackson is the kind of pop culture icon that inspires George Lucas to make a toast at his 70th birthday bash at Cipriani in Manhattan, the same intimate gathering where Stevie Wonder sang "Happy Birthday" to a humbled celebrant. While working the red carpet to promote his turn in M. Night Shyamalan's Glass, he showed off considerable swagger in structured velvet suits and chic cashmere caps. He rocks a purple suit like a boss, elevates any beanie with aplomb, and his high concept eyewear is always on point. His affection for translucent Alain Mikli frames and Kangol caps has led to some of his best looks.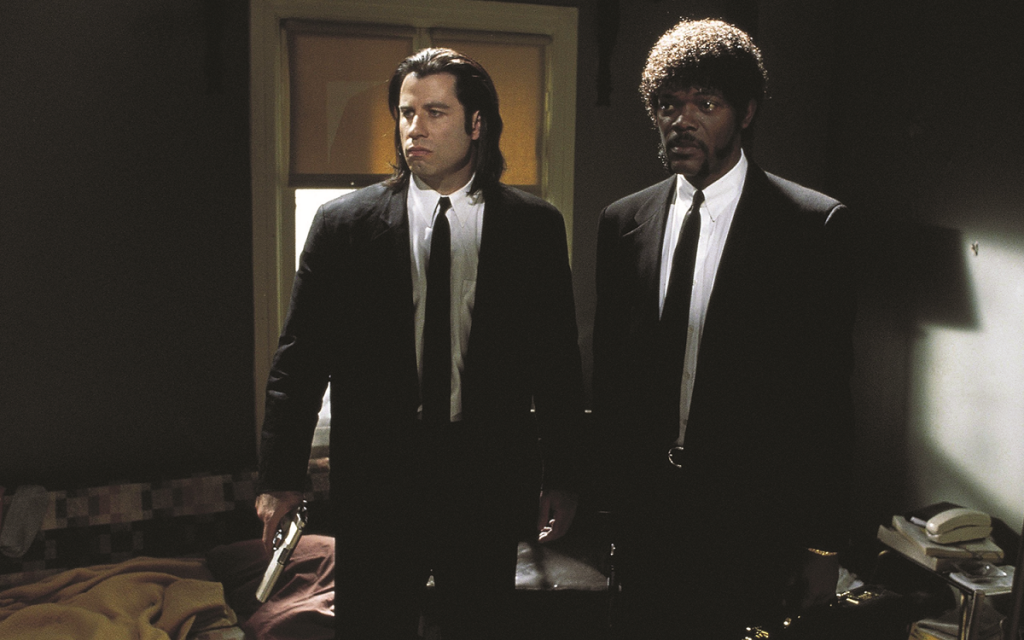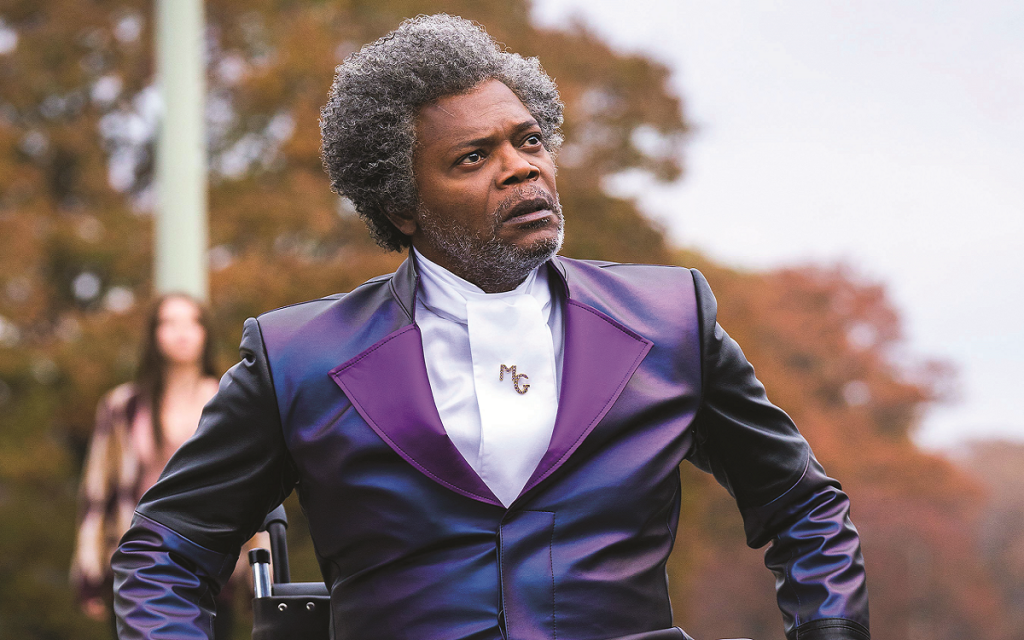 Coming of age in the segregated South, Jackson flourished in an atmosphere of radical politics. While a student at the historically black Morehouse College in Atlanta, he served as an usher at Martin Luther King Jr.'s funeral in 1968. He became increasingly involved in the black-power movement; in 1969, he joined a group that protested the absence of blacks on the board of trustees by notoriously locking several board members in a building for two days. He was promptly expelled. Later that year, Jackson watched a performance by the Negro Ensemble Company and was ignited by the transformative power of performance. After working as a social worker for two years in Los Angeles, Jackson returned to Morehouse to pursue theatre acting and graduated in 1972.
A thespian at his core, Jackson spent 15 years on the New York stage and didn't become a movie star until his mid-40s. The secret to his success is like Dwyane Wade's jump shot: he's perennially on time, masters his delivery, nails his mark with brio. His work ethic inspires castmates to rise to his cruising altitude. That commitment manifests in his personal life, too. He's been with his wife LaTanya Richardson, also a distinguished actor, for nearly 40 years.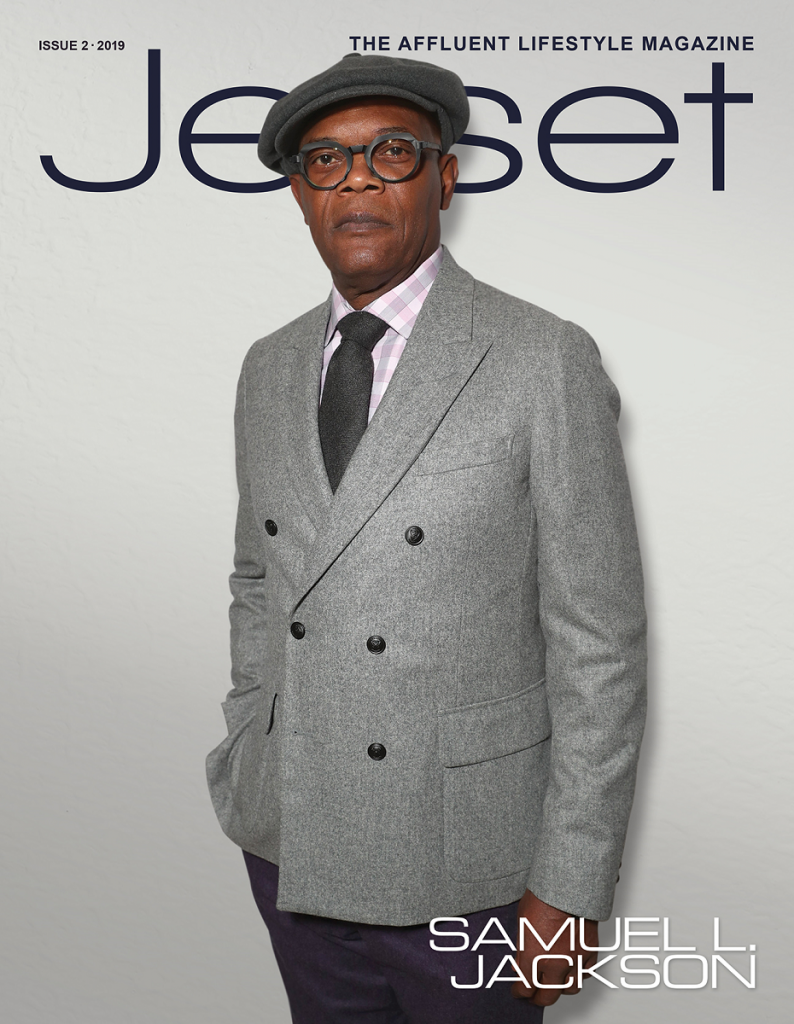 How did the Oscar-nominated actor come by his "coolest man on the planet" reputation? Rather earnestly, as it happens. He has often inspired filmmakers to cross the color line; his roles in White Sands, Twisted, and The Red Violin, for example, were originally written as white characters and adapted for Jackson specifically. He's also known in industry circles for being an actor who can elevate bog standard material, adding a spicy kick to lackluster scripts.
In his downtime, Jackson's been known to hit the links with the likes of Bill Clinton, Michael Jordan, and Charles Barkley. He is simply obsessed with golf; the hard-working actor is so committed to the game that he often has a golf clause worked into his project agreements. His most memorable round came with the opportunity to play alongside Tiger Woods at the Dunhill Cup in St. Andrews. His most beloved course in America? Augusta National, where he played three times after filming Freedomland. Talk about a legendary wrap gift, courtesy of the film's producers. Active on the celebrity golf circuit, Jackson even hosts his own charity golf event to raise money for the Alzheimer's Association.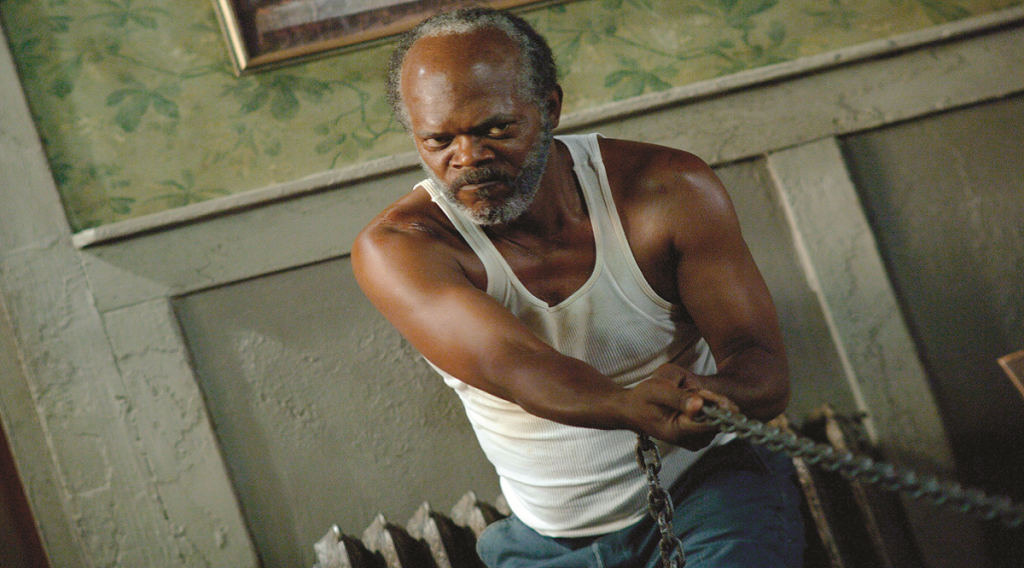 A junkie for the novelties of shooting on location (he is on location as much as nine months a year), the first thing he does in a new town is seek out the black community. He'll low-key drop in to local dive bars and can't resist the allure of public golf courses. He's been known to spark up a convivial game with complete strangers. On one day off while shooting in Memphis, he joined a dozen black off-duty cops about to hit the links. He's certainly not the type to fortress himself from the public with bodyguards. Taking the train, walking the streets and stopping for pizza like any other citizen keeps him grounded.
Originating the Nick Fury role with panache in 2008's Iron Man, Jackson reprised it two years later in Iron Man 2 and would play the part seven more times in 10 years. As Comicon legend has it, Jackson was "cast" as Fury without his knowledge back in 2002 when comic book writer Mark Millar was working on a Marvel comic called The Ultimates and modeled the character after his favorite movie star. Millar thought of Jackson as the world's coolest guy but had no idea his idol was a besotted Marvel junkie. (Jackson is such a die-hard comic aficionado that he routinely has new releases set aside for him at his favorite Los Angeles comic shop). Spotting his likeness in the Avengers comic panels, Jackson was taken aback and called his agents, who called Marvel — not yet owned by Disney — which sheepishly apologized and pledged to put him in the movie adaptations. That's the way the story goes on how Jackson ended up landing the anchor role that ties together the most profitable superhero franchise in box office history.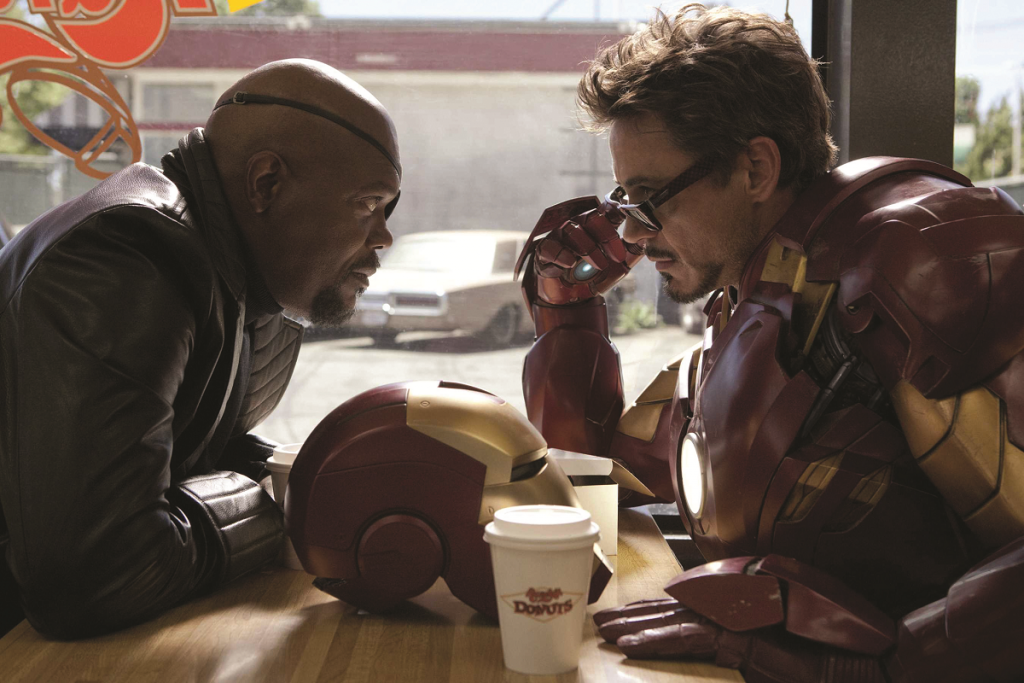 This year's Captain Marvel release marked the end of Jackson's nine-picture deal with Marvel. The film, set in 1995, cleverly incorporated makeup and CGI to deliver a younger Fury modeled on Jackson's face from 1998's The Negotiator. The good news? Jackson has no plans of retiring the character. He's already wrapped Spider-Man: Far From Home (opening this July 5) and has reportedly said he would happily play the part into his 80s, joking to reporters, "I could be the Alec Guinness of Marvel movies." We certainly like the sound of this. Here's to many more years of movie magic featuring the legendary longevity of Samuel L. Jackson.