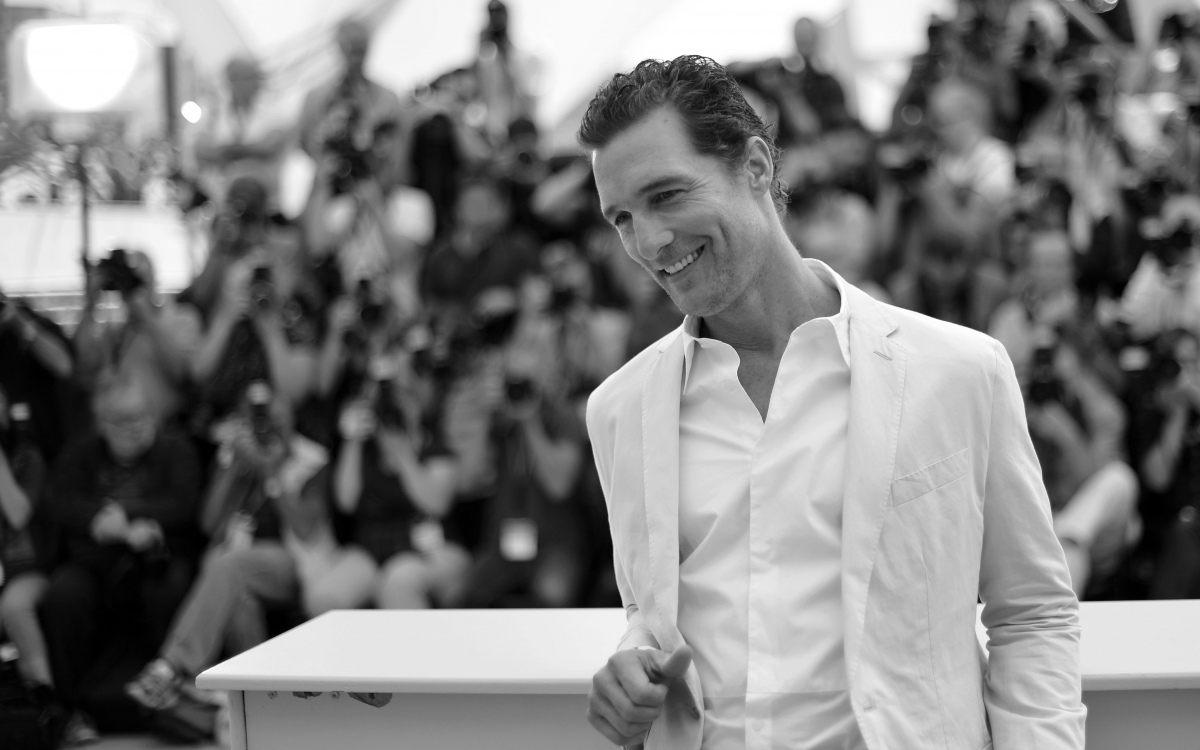 Matthew McConaughey, blessed with such natural charisma, seemingly does everything and anything on his terms. That's what we love about his onscreen characters. By and large, they're variations on carefree, liberated livewires. His raw talent, at the core, is that he somehow manages to make the audience feel heard and included, even when he must ostensibly hold them at bay. Since 1993's "Dazed and Confused," we've seen McConaughey's evolution from plucky stoner to chiseled romantic hero, then onto top A-list leading man.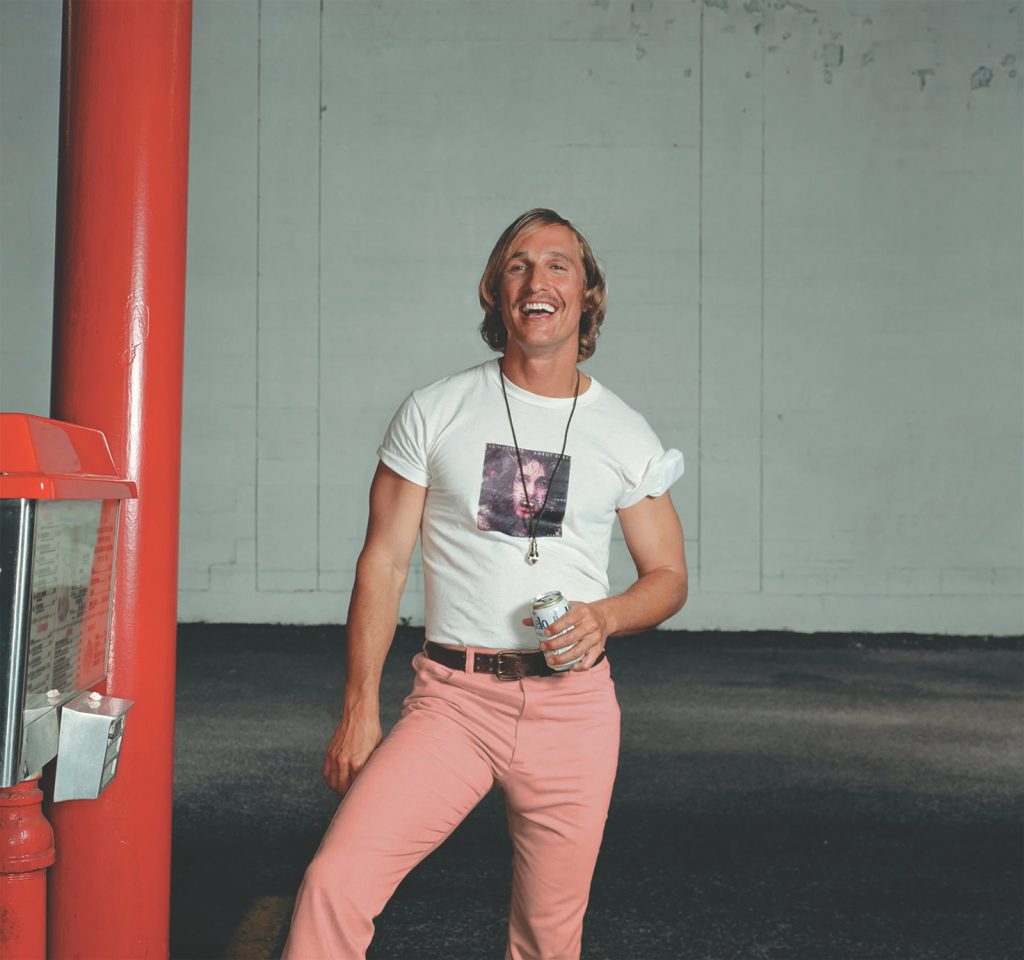 After years of covering the film festival circuit, observing seasoned actors at intimate parties has become a bit of a sport, like ornithology for cinephiles. McConaughey is easily in my top five most engaging to watch in person. I caught up with the seasoned actor at the Toronto International Film Festival (TIFF). He was in town to promote his turn in "White Boy Rick," a biographical crime drama directed by Yann Demange. Watching this brazen, bullish Texan greet people is pure joy, especially foreign dignitaries flown in for the annual InStyle Party at TIFF. I swear he dials his wild, wicked grin up a notch, pouring that all-American syrup over the proverbial pancakes.
One of the perennial hot parties of the fall season, our VIP invite draws a bucket list of boldface. I spot McConaughey flashing across-the-room cheeky smirks to Lily-Rose Depp and Idris Elba. He reserves the widest grins for Olivia Wilde and Kit Harington. Later, Melissa McCarthy logged bonafide McConaughey face time, while Darren Criss managed a solid conspiratorial tete-a-tete. The reinvention on parade came to a poignant peak when McConaughey caught rising it boy Timothée Chalamet in an affectionate bear hug, quickly becoming the most endearing behind-the-scenes photograph of the festival. The Four Seasons Toronto hosted the jubilant mise-en-scène with such flawless sophistication, a glittering bash for the books.
We can't imagine a more refreshing mentor for young Chalamet than McConaughey. This is, after all, the transformation legend who committed to a 400-calorie-a-day diet in order to play the role of his career. In the heydey of the McConaissance, no one got up earlier or went to bed later than McConaughey. Or was more legitimately lit and woke in the hours in between. McConaissance is the term affectionately given to the revival of his career, the era between 2011 and 2014, when the actor came back from the pop-culture graveyard of "Ghosts of Girlfriends Past" all the way to the Oscar podium with "Dallas Buyers Club." Producers couldn't tap a more driven, all-in and committed leading man.
McConaughey is set to make waves with his new film "Serenity" co-starring Anne Hathaway and written and directed by Steven Knight. The winning pair, who co-starred in "Interstellar," reunite for this thriller about a fishing boat captain and his mysterious ex-wife. McConaughey's character is forced to grapple with his complicated past after his sophisticated ex (Hathaway) crashes his simple life on a small island in the Caribbean and leaves him questioning everything he's ever known. He is pulled into a harrowing matrix of deceit when she begs him to save her from her abusive new husband. Newcomer Aviron Pictures has acquired "Serenity." The company was formed in 2017 with backing from BlackRock. Industry veteran David Dinerstein serves as president, following an illustrious era as the head of Lakeshore Entertainment and a co-founder of Paramount Classics.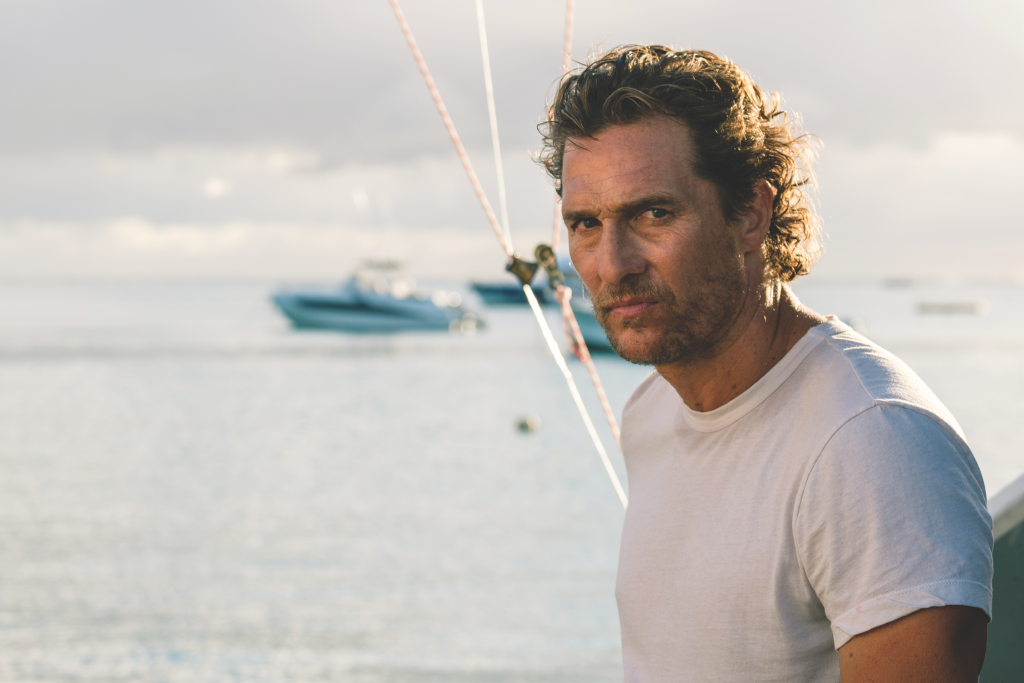 Earlier in his career, McConaughey unleashed his most provocative role on TIFF audiences in September 2013. The fever pitch in the air was palpable, we knew this film was going places.
I recall the midnight pasta frenzy as I sat in the booth next to his at the AUDI party at Cibo King West for "Dallas Buyers Club." Little did we know then that both McConaughey and Leto would sweep the male actor categories come Oscar night. Over a Bacchanalian spread of ravioli, cannelloni and orecchiette, McConaughey charmed supporters with his trademark wisecracking grin alongside co-stars Jared Leto and Jennifer Garner. He plays up the smooth Texas decorum, though at heart he's more houseboat and beers than penthouse and champagne.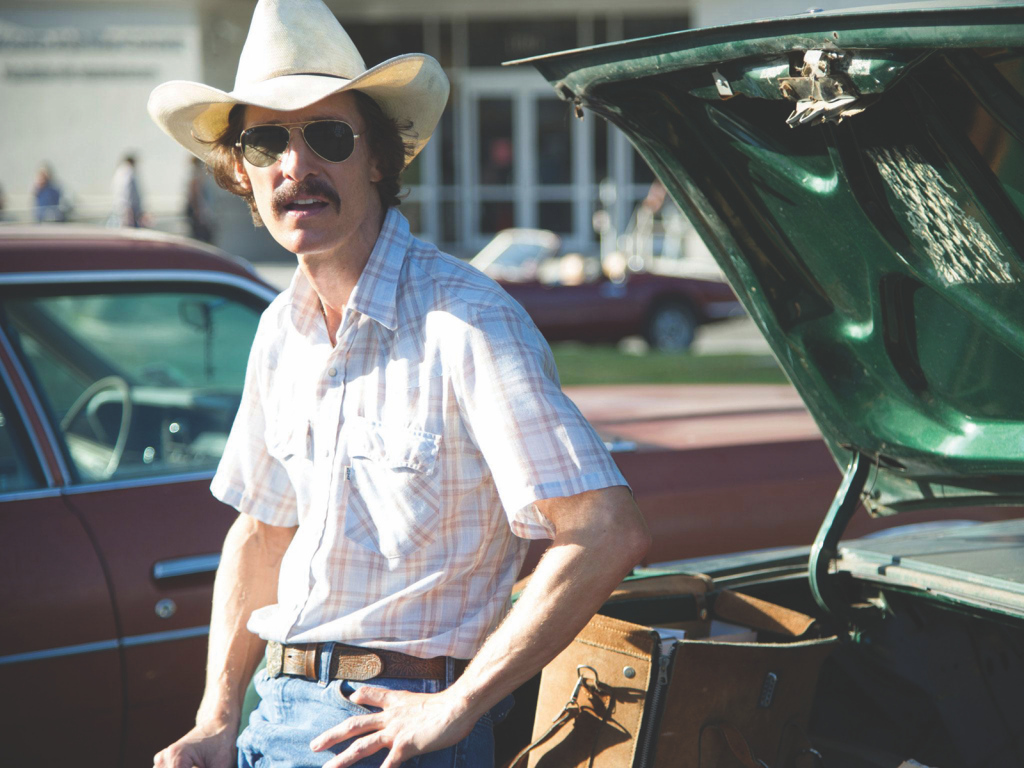 Up next, McConaughey stars alongside Kate Beckinsale and Henry Golding in Guy Ritchie's "Toff Guys." The plot follows a British drug lord attempting to cash out on his highly profitable empire by selling it off to a dynasty of Oklahoma billionaires. Oh, the gleeful fireworks that ensue when European "old money" ignites the modern marijuana industry. McConaughey gets his groove by channeling a chameleon outsider on the inside, making for a roller coaster ride of character eccentricities.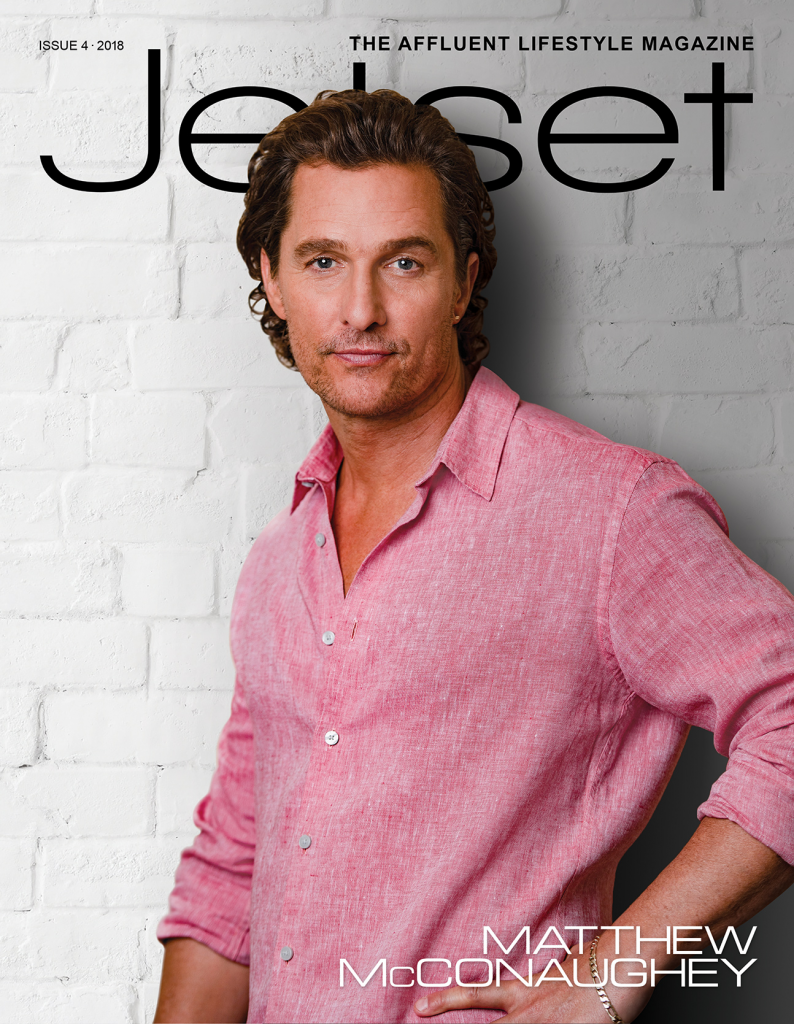 When kicking back away from the cameras, he lives in boardshorts whether he's at his hillside home overlooking Lake Austin, or his summer retreat in Point Dume, Malibu. The actor married Brazilian model Camila Alves at their lake house in 2012 in front of children Levi, then 3, and Vida, then 2. Their youngest, Livingston, arrived later that year. One of his family man pursuits is collecting Airstreams; he's got four and counting. He loves getting off the grid. One thing I can't help but notice about McConaughey over the years — he rarely, if ever, checks his phone, or surrounds himself with handlers. Despite global fame, he is very much his own person in the world, living moment to moment.