She has a megawatt smile, a heart of gold, and a confident and secure aura of elegance. And oh yeah, Adaliz Martinez has one more thing that is as impressive as she is and the road she's traveled to get to this point — the title of Miss Jetset 2017.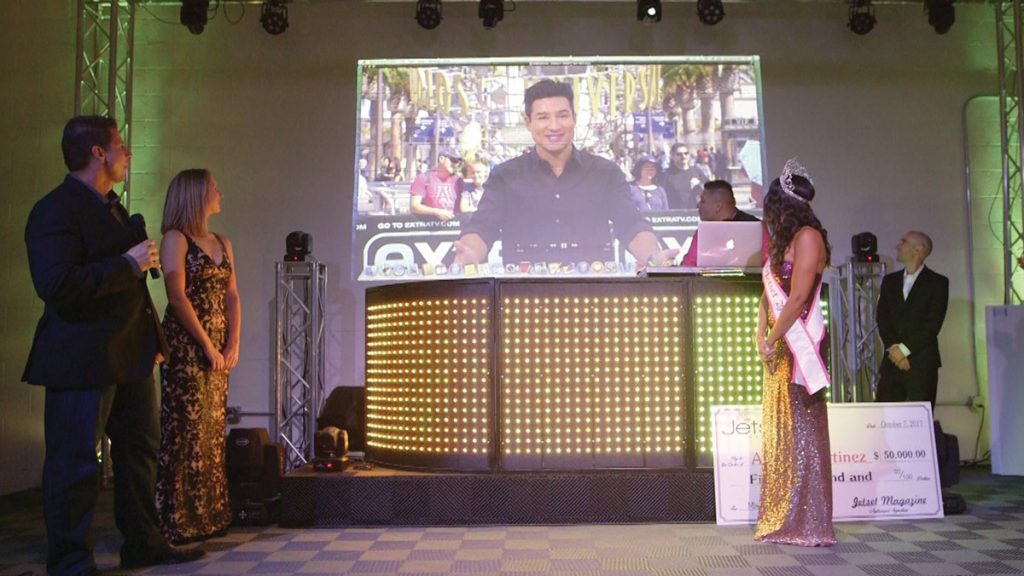 While the sophisticated and proprietary computer algorithms Jetset uses to run the most exciting online competitions in the world noted that Martinez officially won the crown on August 2nd, the moment it hit home for our 33-year-old title-holder from Orlando came a little later. No, the real pinch-me moment for Martinez was on October 7th, when she began riding a tidal wave of over-the-top luxury lifestyle experiences, world-class pampering, and magical moments in traveling from her hometown to center stage at the 2017 Miss Jetset Party.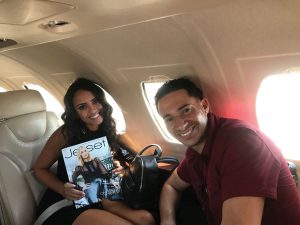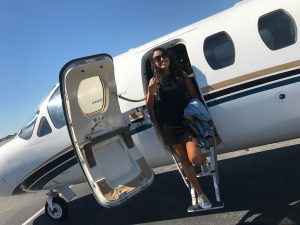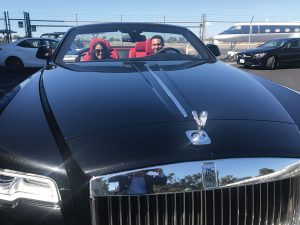 Thanks to some friends of ours, her modes of transportation on the day were as luxury as possible, and included a Rolls-Royce Dawn convertible (provided by Lion Heart Lifestyle) which transported Martinez to our favorite FBO, ACI Jet at John Wayne Airport in Orange County, where a private jet courtesy of Ion Jets was waiting on the tarmac. From there, she was whisked away to Jetset headquarters in Scottsdale, Arizona, and it finally started to sink in just how big of a deal it was to win a global phenomenon like Miss Jetset.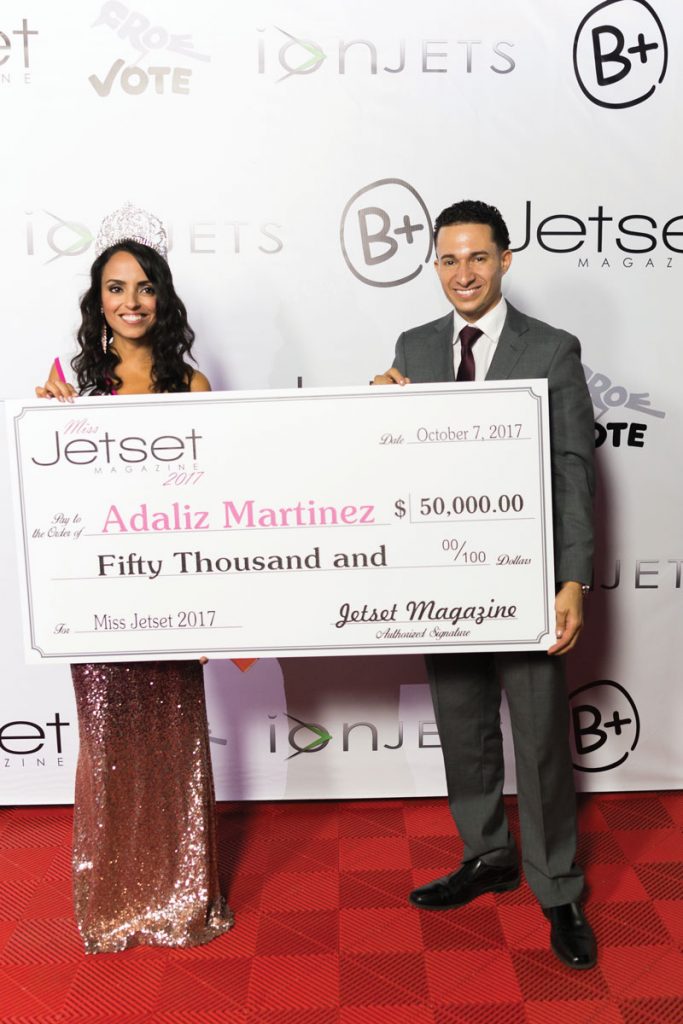 Martinez was one of over 10,000 hopefuls from around the world who started out when the competition commenced, and her goals at the beginning were modest. "In the beginning, I didn't really have goals," she tells me onboard the jet heading to Scottsdale, "but once I got further into the competition, and began to accept it might happen…I became a big advocate for the cause behind it, the B+ Foundation." This incredible organization devoted to combating children's cancer resonated particularly strongly with Martinez, who lost both of her parents and several loved ones to the disease.
Martinez was properly motivated, and with the encouragement and support of her 12 and 15-year-old sons and loving boyfriend and motivating partner in business and life, Robert Mercado, she went to work. A successful professional in the fields of real estate and network marketing, she was strategic in her approach and lent a personal touch of gratitude and motivation to her numerous supporters and donors. As the competition progressed, Martinez' confidence grew, as did her support, culminating in a victory that assured her a life-changing prize of over $100,000 in cash and prizes, and everything that comes with being the face of an internationally recognized global lifestyle brand.
"When the competition ended I thought to myself, 'what do I do now?'" she says. She recalls a quote from one of her biggest inspirations in business and life, Robert Kiyosaki: "Winners are not afraid of losing. But losers are. Failure is part of the process of success. People who avoid failure also avoid success." She says it's "exactly" how she felt when she learned the news. "The unknown is a very scary thing to have to deal with," she adds, "[but] you just have to let go and leave it in God's hands and believe his plan is bigger than we could ever imagine."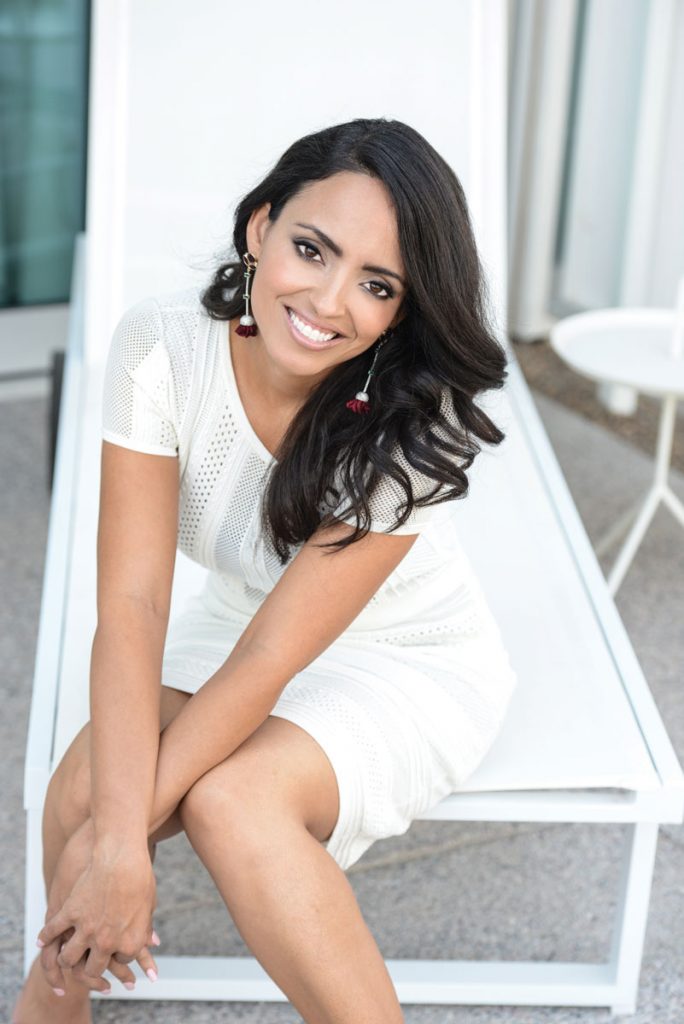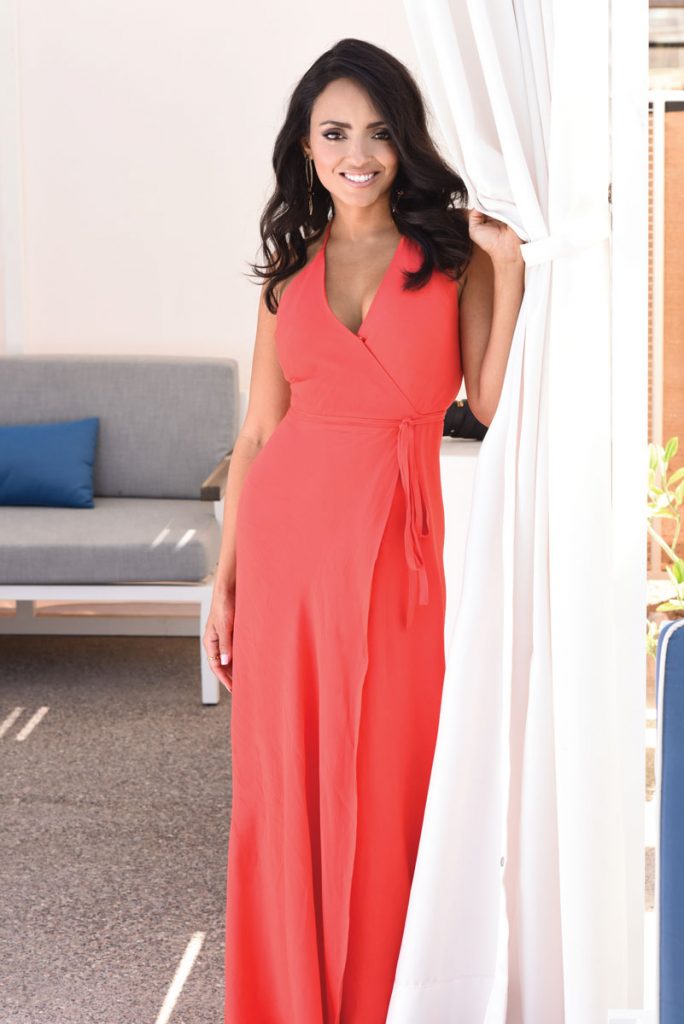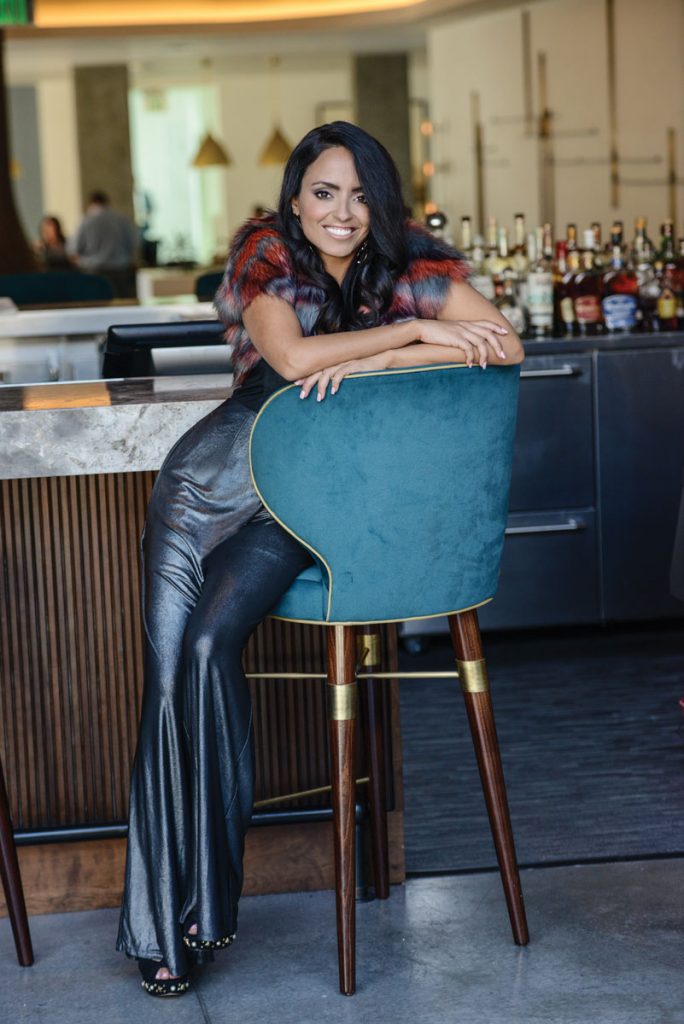 As Martinez morphed from hard-working hopeful to hard-fought and humble Miss Jetset, she had time to contemplate what she would do with her newfound ability to reach people through a worldwide platform. Beyond modeling and commercial work — and she got some great practice after a glamorous photo shoot with renowned photographer Phyllis Lane — the devoted mother wants to make sure she uses her high-profile status to show other people what is possible, and provide new opportunities for her family and followers that may not have existed before. "I look forward to inspiring others to raise their belief levels on their true capabilities in life," she says.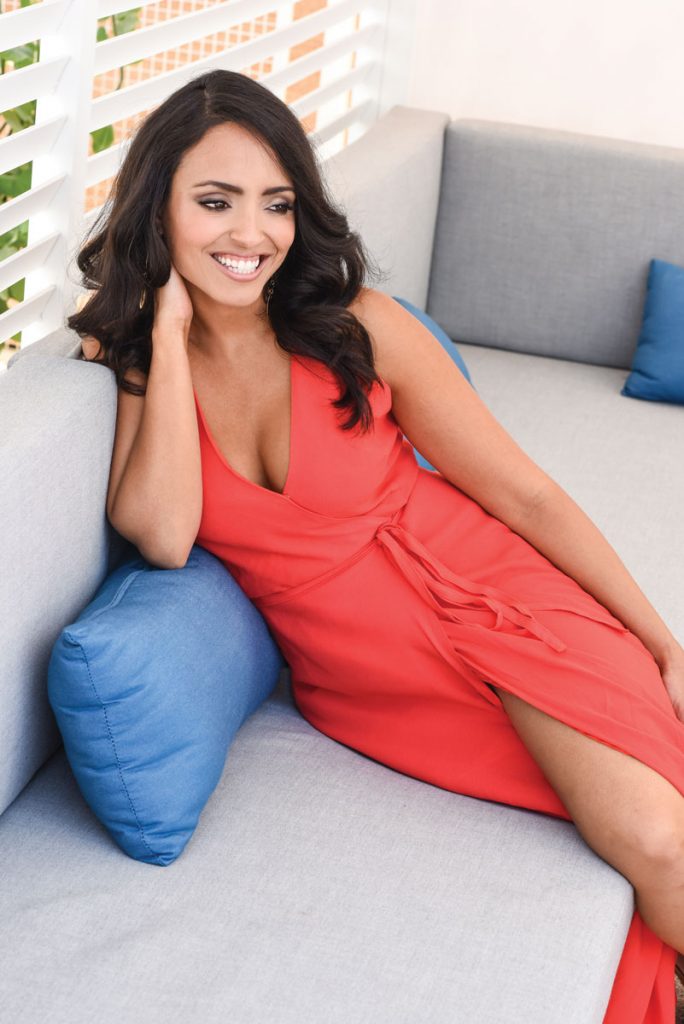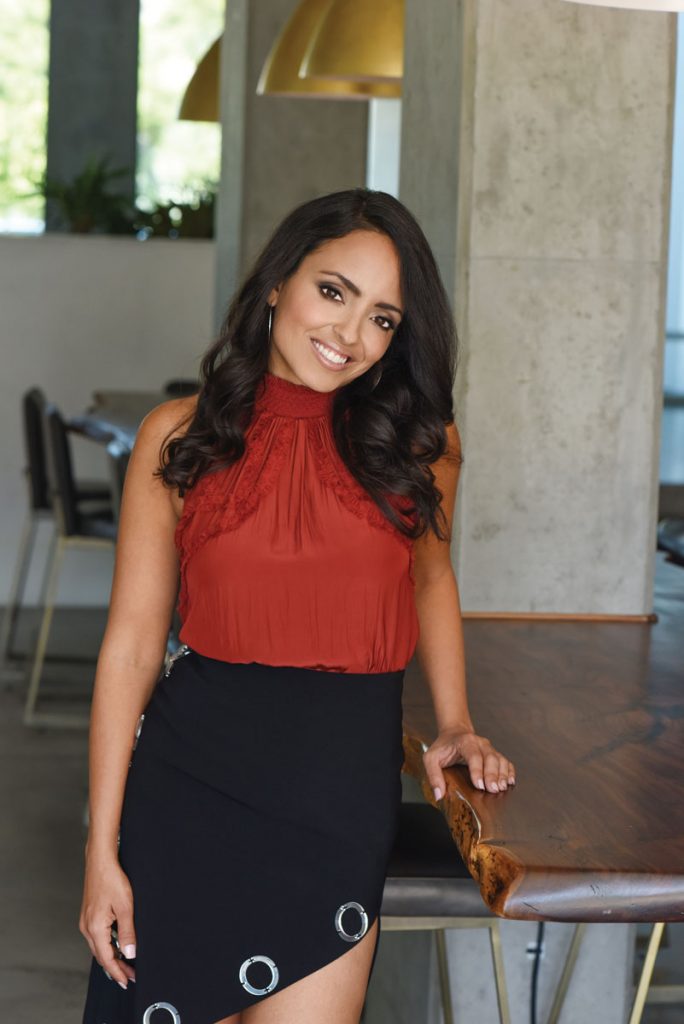 Adaliz is what we call the "real deal" in the entertainment world. She's authentic, beautiful inside and out, and a great representation of what it means to be Miss Jetset. And with no prior modeling experience, she believes that the fact that she was able to capture the crown should provide hope for others to follow their dreams. Pretty much everyone at Jetset who encountered Martinez was impressed with that. "I was so impressed as I watched Adaliz progress through the competition, and saw how disciplined she was in her approach," Jetset Publisher and CEO Darrin Austin said. "She was even more impressive in person..we have found a truly deserving winner."
What has become a much-anticipated part of the Miss Jetset experience is the annual VIP red carpet party, and hundreds of people came out to celebrate in Scottsdale. It was a continuation of the whirlwind, dream-come-true weekend for Martinez, as the next day she enjoyed an exhilarating day of racing and spine-tingling excitement at the Bondurant School of High Performance Driving in Phoenix. And then, the next day amidst her very first professional photo shoot, Miss Jetset received one last surprise, a visit from her personal hero and Jetset Executive Editor, Robert Kiyosaki.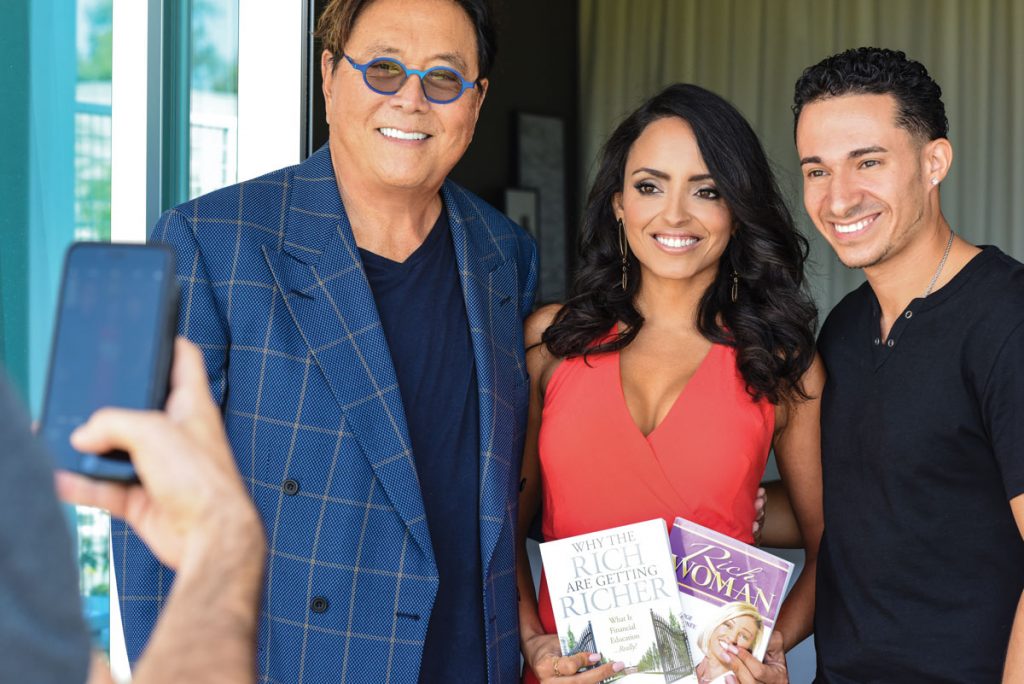 Kiyosaki gave her a signed copy of his book and offered a little extra inspiration before she flew back to Orlando where the rest of her new life awaits her. When we spoke later, she was more determined than ever. "I'd love to help others learn from my experiences and help them achieve higher success without having to go through the adversities I encountered," she says. Martinez is committed to spreading cancer awareness and sharing her passion for alkalized water, something that led to her involvement with the company Revive H2. We know that regardless of where the world takes her, her future is going to be an exciting journey filled with a whole new set of intriguing and promising possibilities. Here's to your success, Adaliz.
Wardrobe Credits:
COVER: Dress Brand: Tadashi Shoji | Where to buy: tadashishoji.com
Shoes Brand: Nina | Where to buy: ninashoes.com
Earrings Brand: Atelier Mon | Where to buy: ateliermon.com
OUTFIT 2: Dress Brand: Yumi Kim | Where to buy: yumikim.com
Earrings Brand: Encircle
Ring Brand: Jennifer Zeuner |Where to buy: jenniferzeuner.com
OUTFIT 3 : Jumpsuit Brand: Yumi Kim | yumikim.com
Shrug Brand: Ramy Brook | Where to buy: ramybrook.com
Shoes Brand: Guess| Where to buy: guess.com
Earrings Brand: Danielle Nicole | Where to buy: amazon.com
OUTFIT 4 : Top Brand: Ramy Brook | Where to buy: ramybrook.com
Skirt Brand: Carvoe | Where to buy: carvoe.com
Shoes Brand: Nina | Where to buy: ninashoes.com
Earrings Brand: Jennifer Zeuner |Where to buy: jenniferzeuner.com