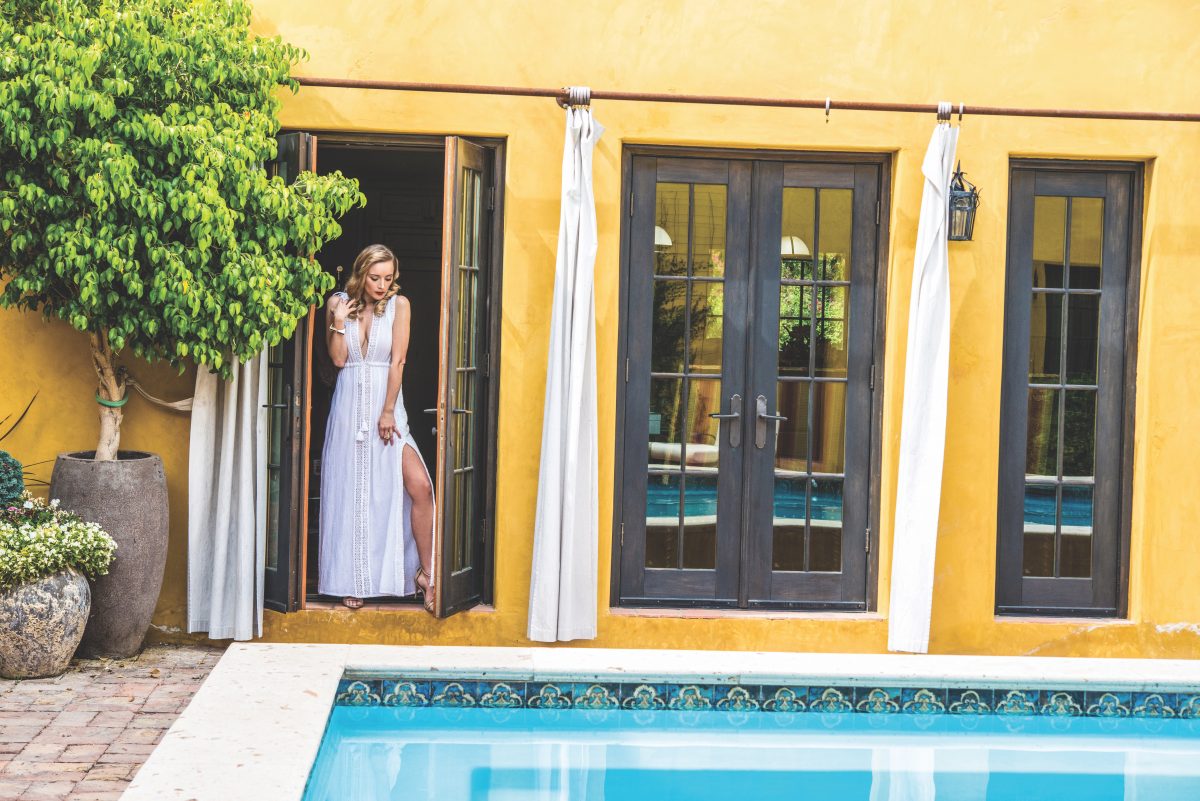 Lara Sebastian calls Los Angeles home, but rarely will you find her among stereotypical Angelenos sitting in bumper-to-bumper traffic. Ringing true to the title of Miss Jetset 2018, Lara's playgrounds are of the more exotic type — exciting tropical and far-flung beaches and hot spots around the world.
The latest and greatest installment of the competition, which has become a social media sensation in itself, could not have found a more deserving and fitting winner. In fact, you could say this dancer and actress, who continuously divides her time crisscrossing the globe for work, leisure and auditions, is straight out of central casting for the role of Miss Jetset. She's worldly, strikingly beautiful and has logged more miles on private aircraft than a lot of seasoned pilots.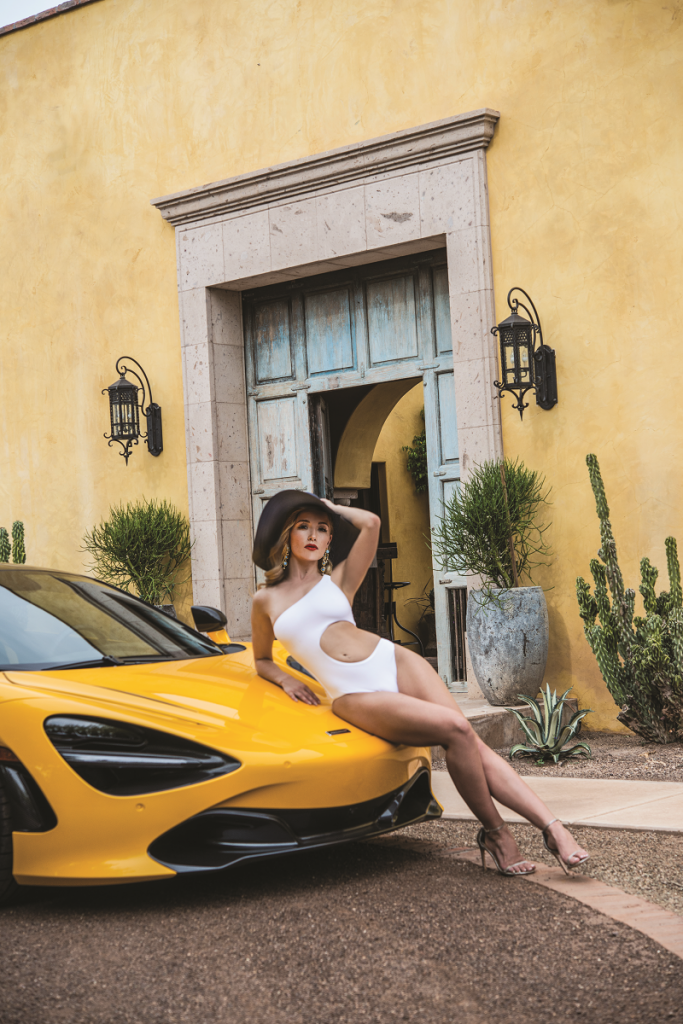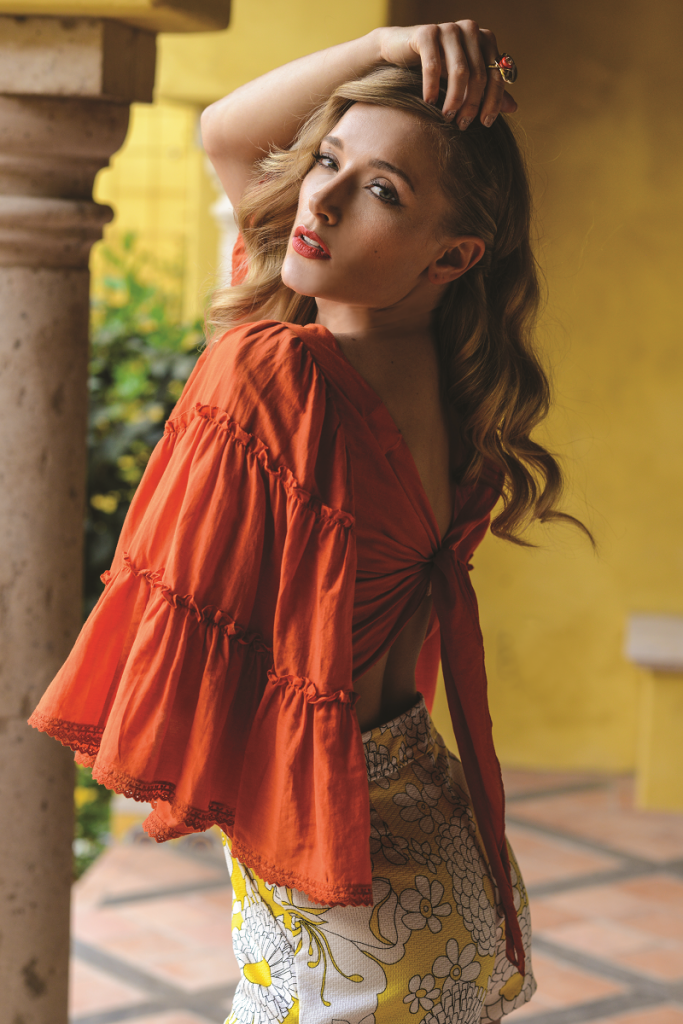 Lara entered the competition with a strong social media following, and because she's become a digital celebrity due in part to her modeling and creative videos, she was well aware of the Miss Jetset competition. "I had first heard about the contest from my Instagram followers and saw that it would fill up my feed and explore page during the submission process," explains Lara. "Feeling that this was something very prominent and fun, I decided to take a shot at becoming a part of this awesome opportunity."
As someone who enjoys all forms of competition, Lara has also recently discovered a passion for playing poker and is intensely dedicated to her development. She spends countless hours studying the craft and is optimistic about taking over the poker world in the next year. "I wanted to challenge myself at the highest level and the fact that poker is a heavily male-dominated industry only fuels my fire," Lara says with a smile.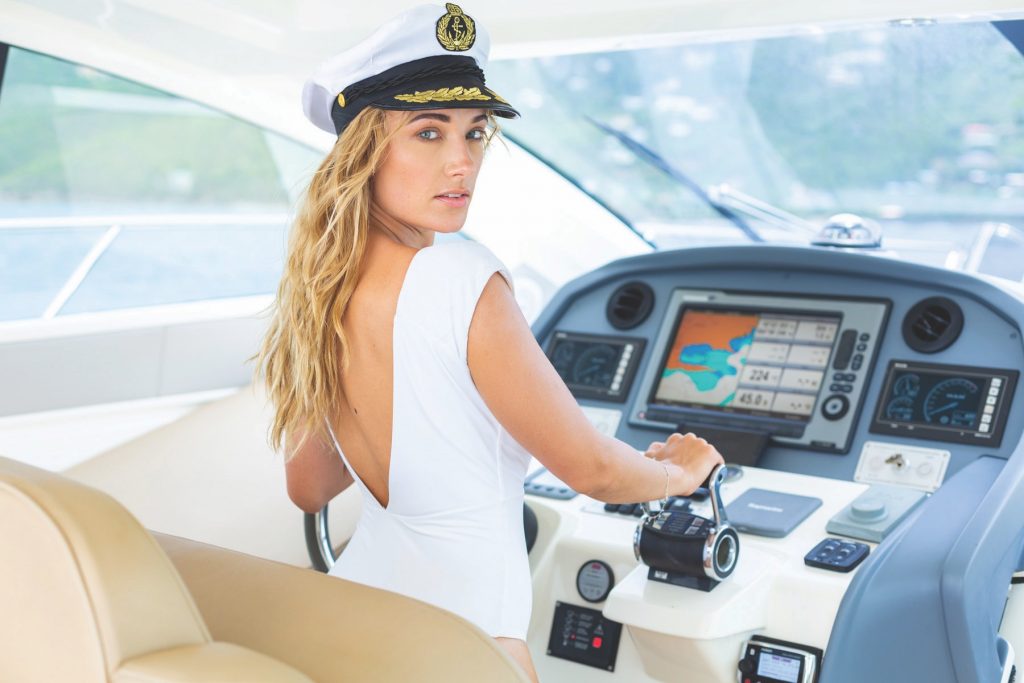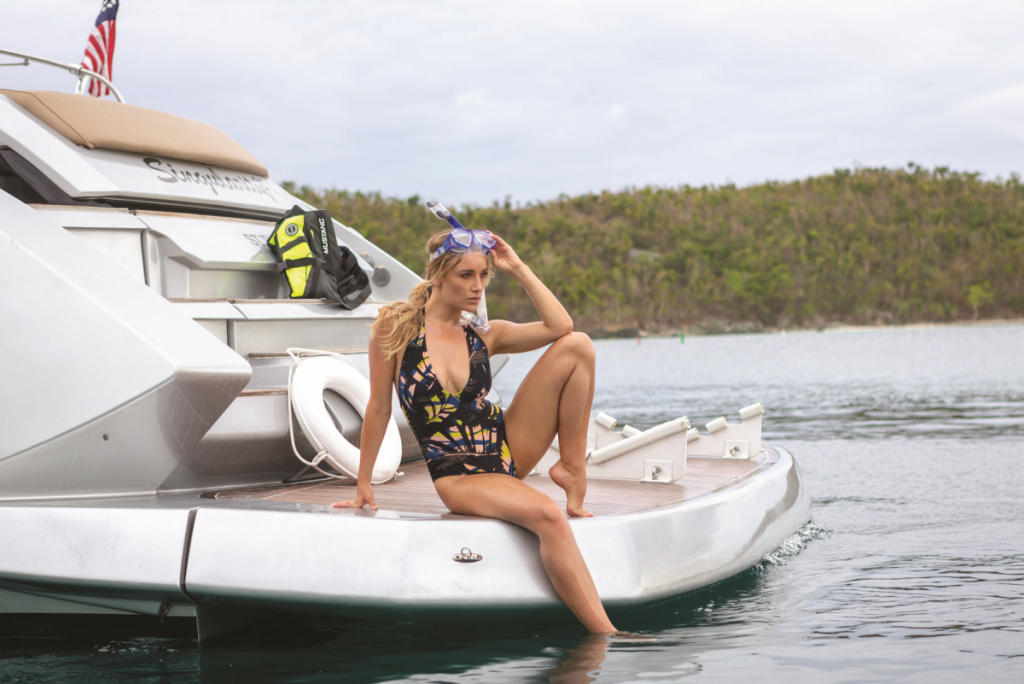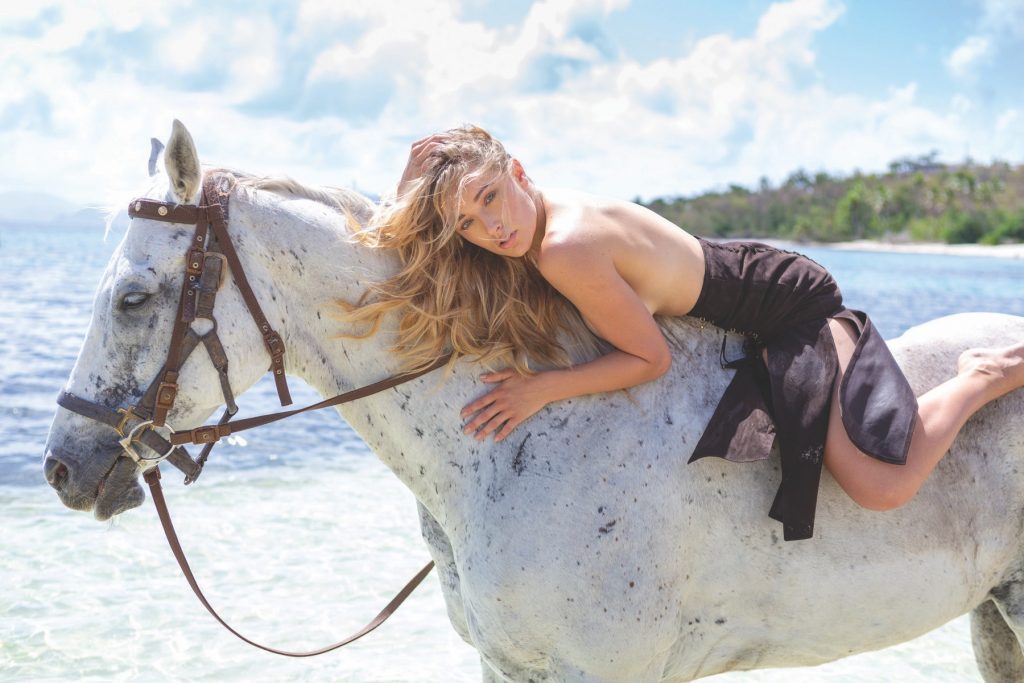 When I interviewed our new Miss Jetset for this story, she was doing what she typically does between two to three weeks out of every month — traveling. This time it was to the United States Virgin Islands, a place of paradise she visits frequently, as she and her boyfriend share a house there. Lara says that her bags are always packed, personifying the Jetset lifestyle in every conceivable way, and she understands how fortunate she is to be able to visit exciting locales on private planes.
"It is a big commitment to travel all over the world, but it's something that I thoroughly enjoy, meeting new people and experiencing other cultures. Exploring the world has always been one of my life's major goals and I'm beyond lucky to voyage in style."
Apart from traveling, another of Lara's leading goals is to continue pursuing her dance and acting career. When she's not in the air or on foreign soil, she's keeping her schedule open for training and auditions. Starting from a young age, Lara fell in love with the art of dancing and began to take her talent seriously while she was living as a child in Calgary, Canada. With a desire and passion to seek out bigger stages, she moved to Vancouver after finishing high school and became part of a principal dance company. Soon after, Lara made the next logical step of moving to LA where she could audition for major artists, commercials, film and TV.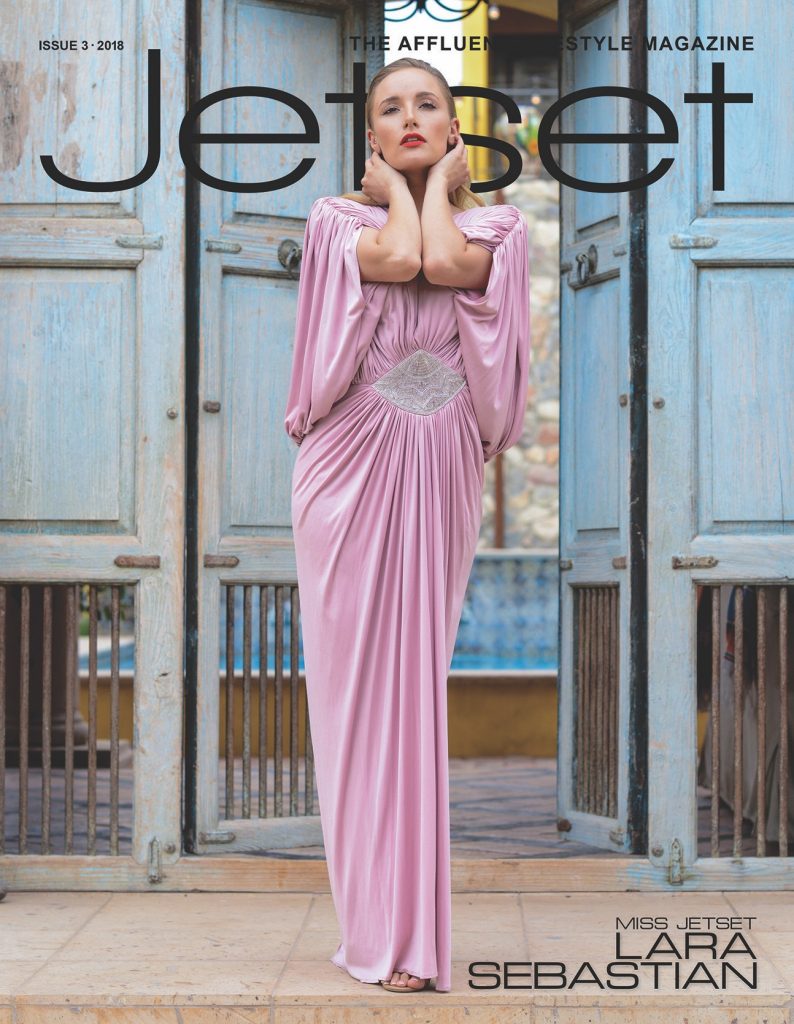 "I knew that I had made the right decision to live in LA when I appeared on Dancing with the Stars, performing live to an audience of millions," Lara recalls. "The adrenaline rush when I hit that stage felt like magic and I am very proud to have been part of such an amazing show."
The cash and prizes for winning the Miss Jetset competition are staggering and enticing. With over $100,000 in financial incentives waiting for the winner, it's a potential life-changing victory for most women. However, apart from money, the exposure offers a tremendous spotlight that will shine for someone like Lara, who graces the cover of this commemorative issue with significance and poise.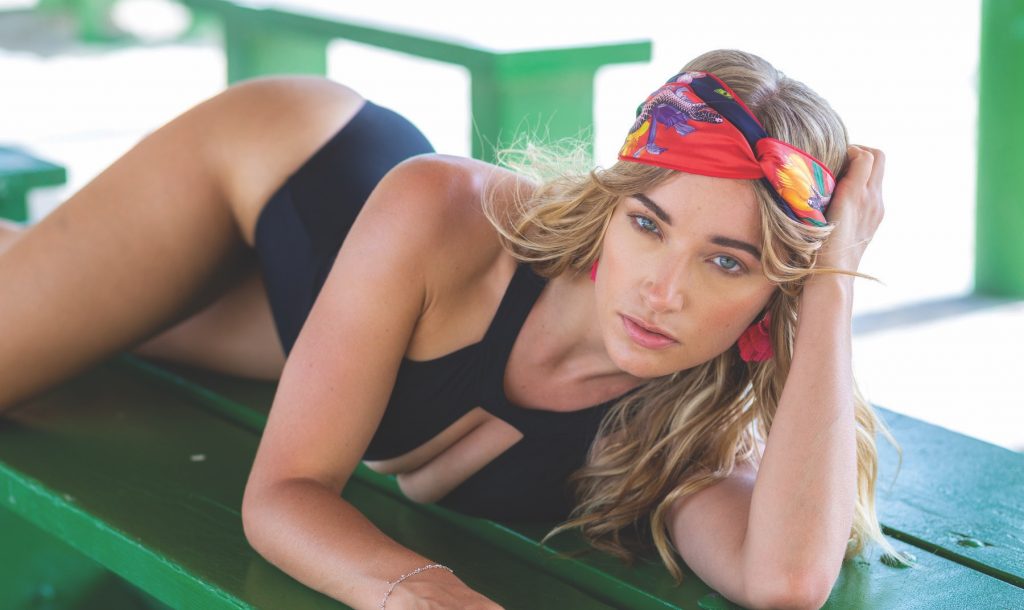 "Winning Miss Jetset is going to give me a great platform and expand opportunities to push through all of my dance and modeling endeavors," Lara says. "I still have so much ambition as a professional dancer and performer, and I also have a lot of personal dreams of traveling to places I have yet to discover."
A look inside Lara's well-worn passport shows stamps from Canada, Italy, France, Spain, Russia, Thailand, Bali, St. Barts and more, and this was just from the past year alone! A self-confessed, experienced and well-documented foodie, Lara makes it a point to enjoy the cuisines of each country and culture she visits. "When I travel I want to enjoy myself. I am a big foodie, so I have to counterbalance exercise with the great food that I eat. It is essential that I work out at least five times per week and keep my body in healthy shape. I'm for sure not going to skip drinking wine and eating bread on my journeys, so exercise is a must for me."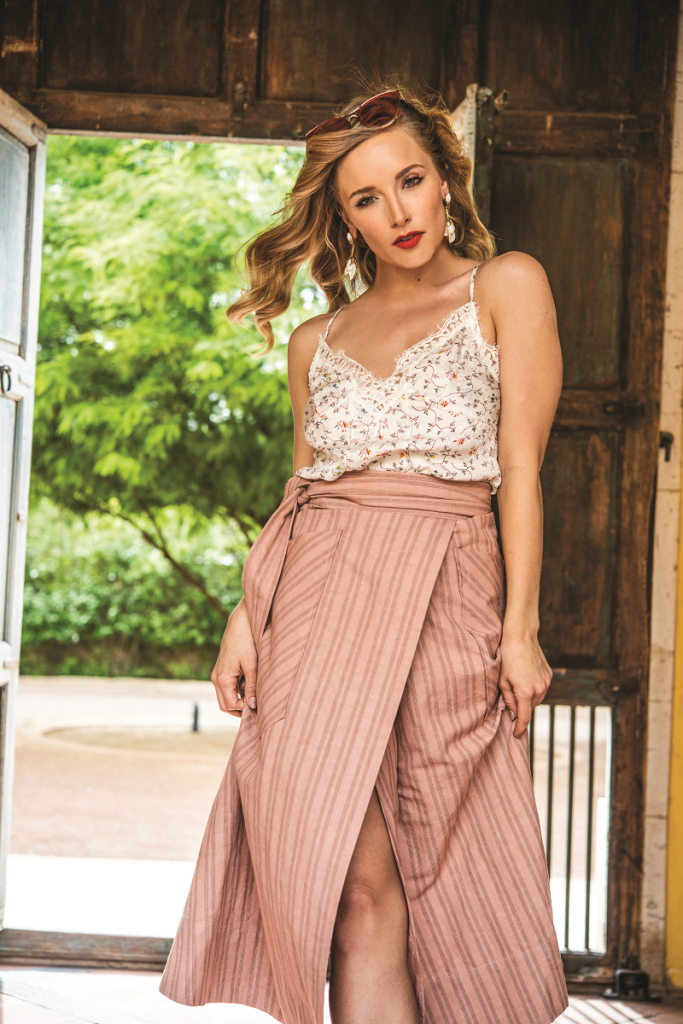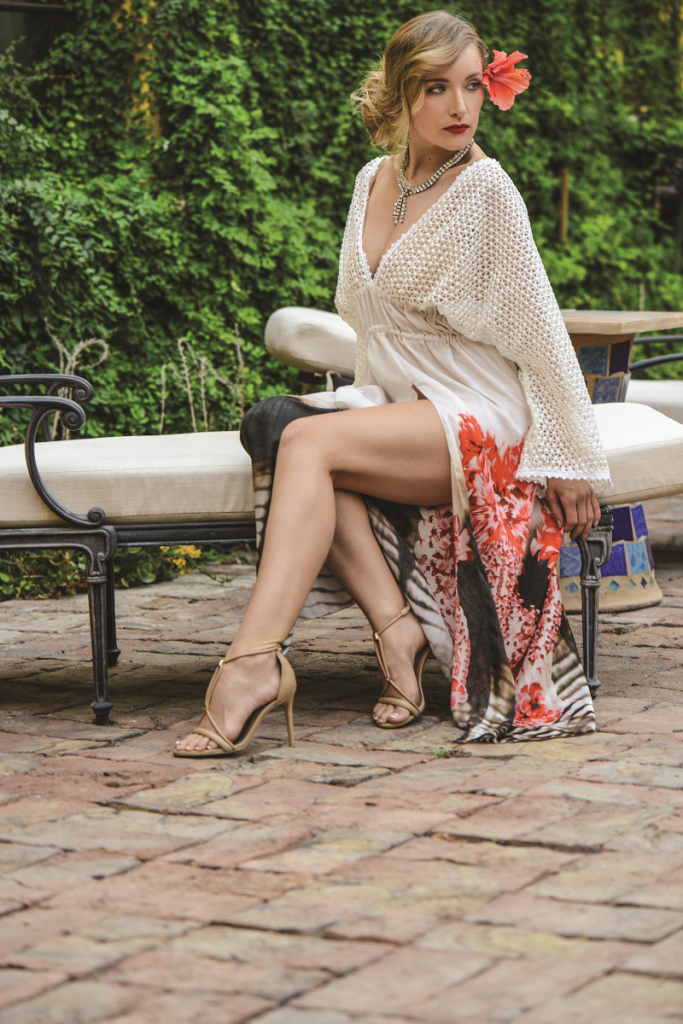 For the next year, Lara is going to be living an even more exciting life as our Miss Jetset 2018. With her new title and platform, she aspires to use it for favorable causes. "I just want to have a positive impact and become involved with charity work," states Lara. "First up, I plan to share a portion of my winnings with a charity that is near and dear to my heart."
Congratulations Lara Sebastian, our reigning Miss Jetset 2018! An extraordinary, thrilling and unforgettable year is just about ready for takeoff, so come on board!
Photos: Phyllis Lane | Styled by: Diane Aiello
Wardrobe Credits:
COVER: Dusty pink crepe gown with beaded waist detail by Vintage by Misty
Where to buy: vintagebymisty.com
Opening Image: Elinora beach dress in white by Melissa Odabash
Where to buy: melissaodabash.com
Accessories: Gold cuff and ring by Vintage by Misty
Where to buy: vintagebymisty.com
Shot with the Car : White "Florence" Once piece suit by Melissa Odabash
Where to buy: melissaodabash.com
Accessories: Black straw hat by Vintage by Misty
Where to buy: vintagebymisty.com
Vehicle: McLaren 720S Courtesy of McLaren Scottsdale
Website: mclarenscottsdale.com
Back Shot : TRYB ruffled tie blouse worn with Trina Turk Corbin 2 shorts and Dannijo ring by Amy, Inc
Where to buy: amyinc.com
In the Breezeway : Vine print silk camisole with striped print wrap skirt by Rebecca Taylor
Where to buy: rebeccataylor.com
Accessories: Vintage white drop earrings, and vintage YSL sunglasses both by Vintage By Misty
Where to buy: vintagebymisty.com
Sitting on the Bench : Vintage Roberto Cavalli dress worn with vintage rhinestone necklace by Vintage by Misty
Where to buy: vintagebymisty.com