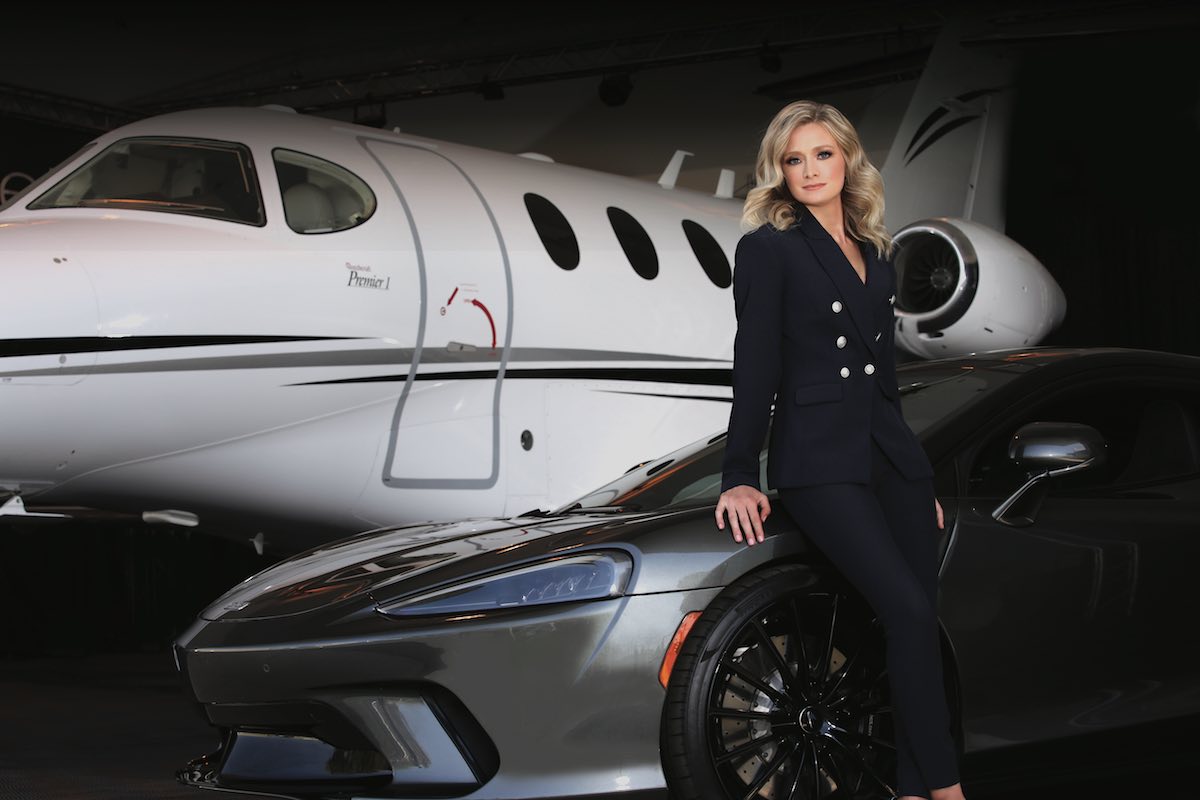 Every so often, there comes along a woman who has it all — beauty, brains, professionalism, goals, respect, mindfulness, and a passion for living her best life. Our 2021 Miss Jetset, Tanaya Peck, exemplifies these characteristics and more.
Tanaya is, in fact, a stunning model with piercing blue eyes and a classic look that stands the test of time. But she's also a spirited businesswoman who has high expectations of herself and others; she's an adventurer who rides dirt bikes, paddleboards, and snowboards; and she's a dog whisperer and mom to London, her miniature schnauzer. Through hard work and perseverance, Tanaya is setting herself up to retire as a "woman of leisure," where, if she wants to fly to Miami tomorrow, she will fly to Miami tomorrow — much like her role model, Sir Richard Branson, the ultimate gentleman of leisure. "I'm a total fangirl. He works, gives back, and fights for people. I love his quote, 'If dreams don't scare you, they are too small.'" Tanaya also admires Warren Buffett because he is one of the most successful investors in the world. "I would love to learn the qualitative metrics he employs to purchase companies," she said.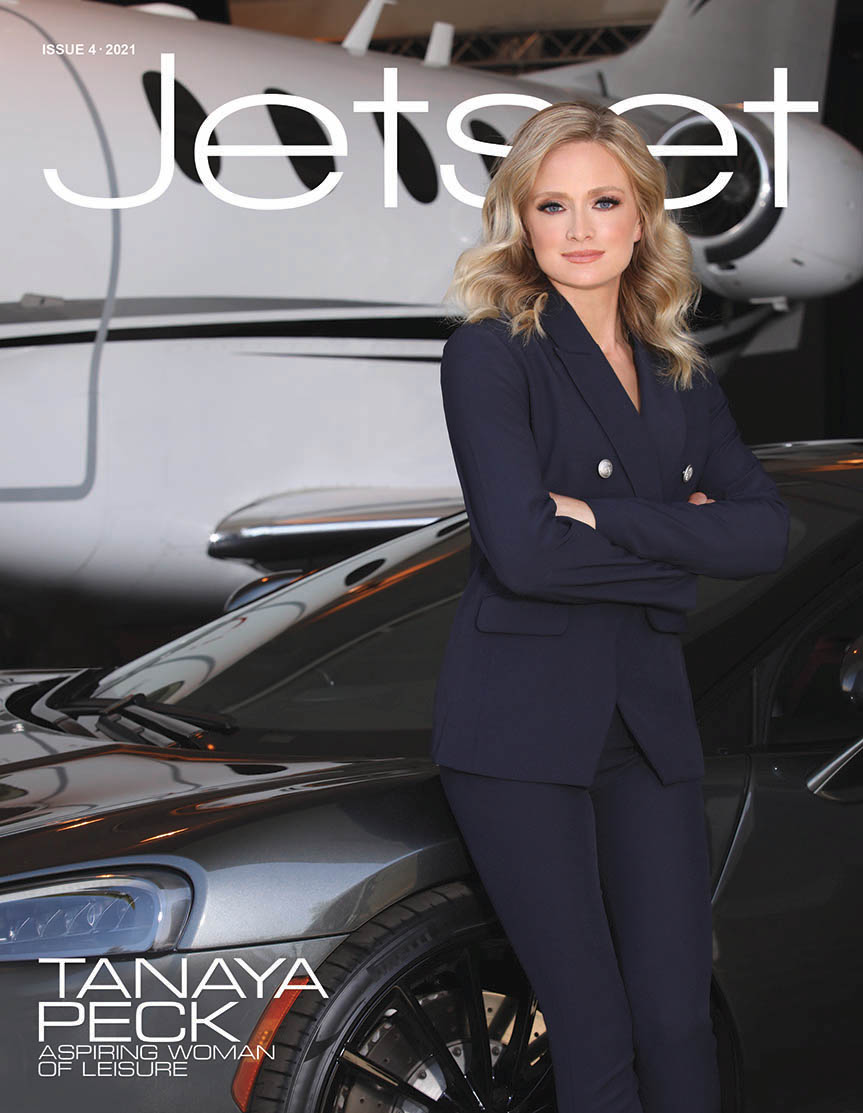 Originally from Salt Lake City, UT, Tanaya moved to California to be a corporate flight attendant in San Francisco. She currently resides in Lake Tahoe and thrives as a real estate agent. "I am a buyer specialist. It is such a crazy market. My job is to be an extensive planner; I am in constant communication, and that's why my buyers like me. I truly care, and I think it's important to give them a step-by-step spreadsheet — which is one of the reasons I get a lot of referrals." Tayana's confident demeanor is fueled by authenticity. "I like to surround myself with people who I want to be most like — hard workers with a good work ethic; people who are on time and organized. To be honest, I am not laid back. I'm not easy going. I like a plan. If I say I'm going to do something, I am going to do it. And I expect the same from people." This is the type of woman that makes other women want to up their game.
During the Miss Jetset competition, Tanaya had a legion of fans who appreciated her conservative style. She has an all-American look that caught a lot of attention throughout the process. While working the camera clearly comes naturally to her, it's somewhat of a new adventure. "Being a model always seemed out of my reach because of the glamorous lifestyle that models projected … but here I am." To win the competition, Tanaya leveraged social media, but particularly Instagram. She'd like to give a shout-out to her supporters and fellow competitor Maricel Turno Ruales, who helped build her following in order for her to take home the crown.
---
Trang Nguyen: Soft-Hearted but Strong, Self-Aware & Sure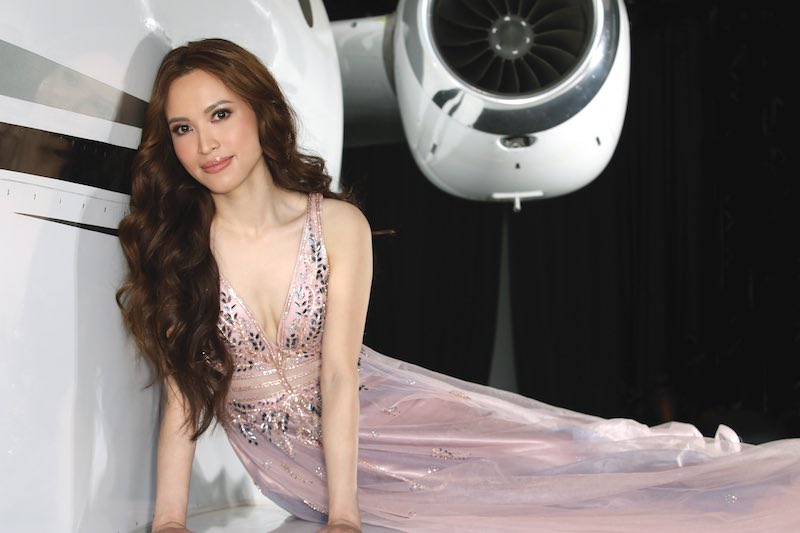 Dreams do come true for those who believe in themselves, put in the work, and have a stellar support system. Such is true for our runner-up, Trang Nguyen, a Vietnam-born, Idaho-based grateful little lady. "This is the best feeling ever. My favorite part of the Miss Jetset competition was to find out how much love and support I got from my friends and family," she said. "My #1 fan is my husband. He said, 'Don't give up your dream, honey.' He reminds me every day."
Trang has always visualized herself as a model, and that manifestation has now become a reality. She started small in her hometown and practiced walking the runway in her free time. Through hard work and determination, she has since become one of Boise's recognized stunners with a little help from her modeling agency. Now, she will be seen on a much larger stage. "If I could give my younger self some advice, it would be to stay positive, learn from your experiences, and never give up!" she said.
Part of Trang's allure is her sweet spirit and gentle demeanor. She adores her family and spends as much time with them as possible. While she loves staying home, she also enjoys traveling to historical landmarks in the U.S. and across the world and will not pass up the opportunity to travel to Vietnam to visit her family.
One of the aspects of this competition that most appealed to her was the contributions made to the Andrew McDonough B+ (Be Positive) Foundation, an organization that is the largest provider of financial assistance to families of kids with cancer nationwide. Aside from growing her reach and visibility as a model, Trang said, "My motivation was the charity." She also has a passion for donating her time to St. Luke's Children's Hospital in Boise, which is the only children's hospital in Idaho.
Being a mom, business owner, and lifelong learner empowers Trang to remain youthful. This multi-talented wonder girl plays piano, sings karaoke, takes pictures, and enjoys roller skating in her spare time. Trang plans to continue to grow her modeling career while staying true to herself and helping others. This competition has proven to her that she is capable of anything. "I would like to thank Miss Jetset for giving me this great opportunity to build up my self-confidence for my career," she said.
---
Abou-Nica Fomukong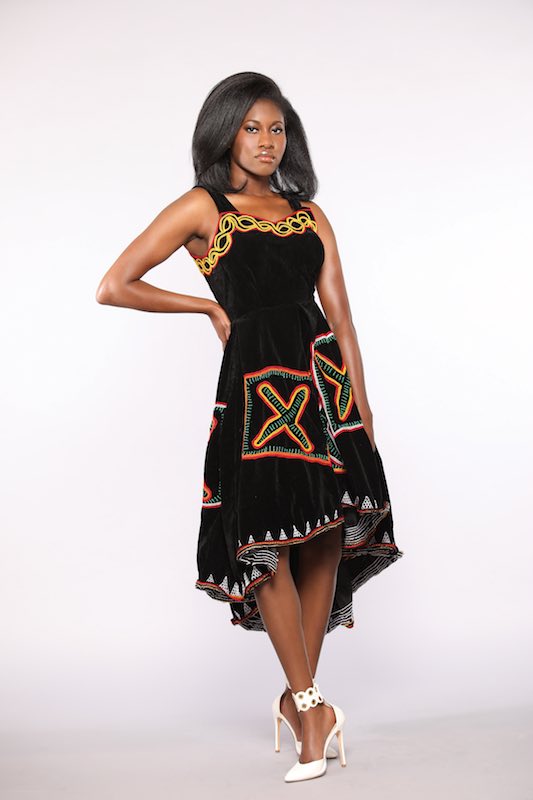 There are some people in this world who are meant to be in the limelight. Take Abou-Nica, for example. This Cameroonian-American stunner has an elegant look that is smooth as silk, which can't hurt her dream to be a high-fashion or commercial model. Not only does she like to strut the catwalk, but she is also a motivated humanitarian who shares time attending medical school and caring for the elderly. Abou-Nica also enjoys teaching children, fundraising for cancer research, and volunteering for non-profit organizations like her church and food banks.
Miss Jetset is yet another step in the right direction. "This competition served as a friendly reminder that there are many people out there who want me to succeed. It really melts my heart, and I am forever grateful for their authenticity." While the journey can be hard, Abou-Nica takes the road less traveled. "Instead of pursuing something easier, I dedicate a lot of my time, effort, and resources toward a challenging career," she said. "In life, making mistakes is inevitable, so do not be afraid to make them. However, learn from those mistakes so you do not repeat them, and then keep moving forward."
---
Ashia Maxwell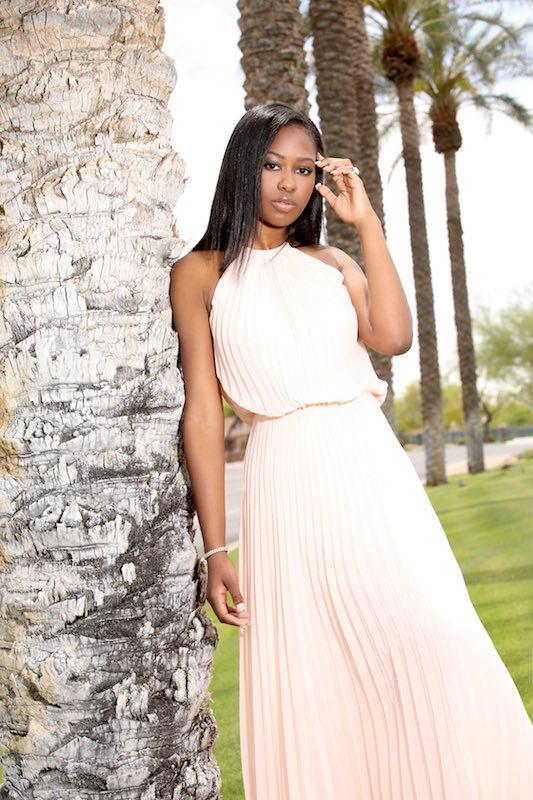 At 19, Ashia Maxwell has wisdom and vision beyond her years. This teen dream has overcome hardships with a mature and positive outlook. "I am always trying to better myself spiritually, mentally, and physically. I try to be nice and graceful, because what you put out is what you get back. No need for negativity," she said. Ashia also has an extraordinary vision for her future. "I have very high expectations for my modeling goals. I'm 5'8", so I missed the cut for runway modeling, but I'm not going to let that stop me. My ultimate goal is to be a successful high-fashion runway model. I will be walking for Dior. And I can't wait to see myself there." But first, the Jamaican-British beauty hopes to expand her reach with this opportunity, and she even has her sights set on starting a YouTube channel, so be on the lookout for that.
Until then, you can find Ashia at church, hanging with her family, cooking, singing, painting, and just having a good time. She'd like to thank her pastor and grandma for believing in her. "I also want to thank the Lord for getting me this opportunity. Everyone, be blessed."