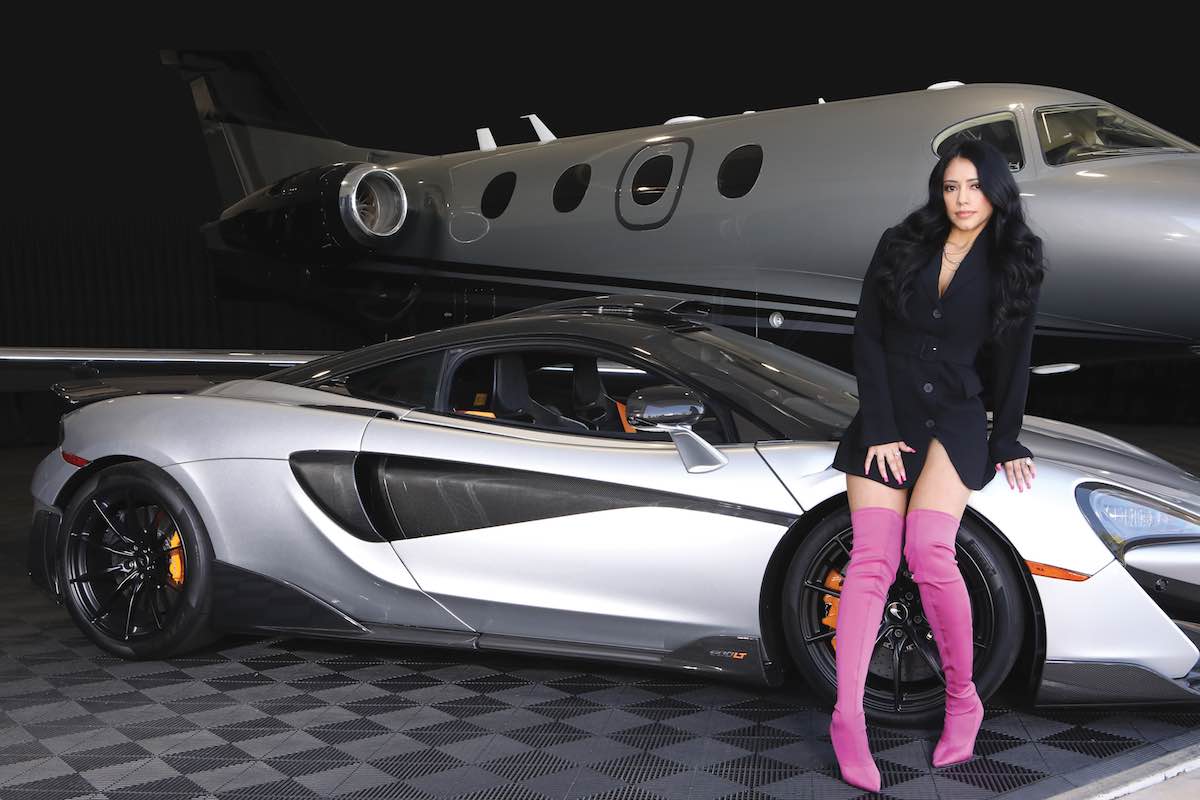 Each year, the Miss Jetset competition brings together women inspired by female leaders and empowered by the pursuit of excellence. The 2022 finalists are no exception. Each has a unique story to share in hopes of enlightening and encouraging other ladies to get up every morning and seize every opportunity that comes their way.
Jessica Ceballos did just that when pursuing the Miss Jetset crown. This powerhouse woman has spent her life setting goals and crushing them, one after another. She is an absolute boss babe who has created a life she's always envisioned through hard work and determination. She will now go down in history as the winner of the 2022 Miss Jetset competition.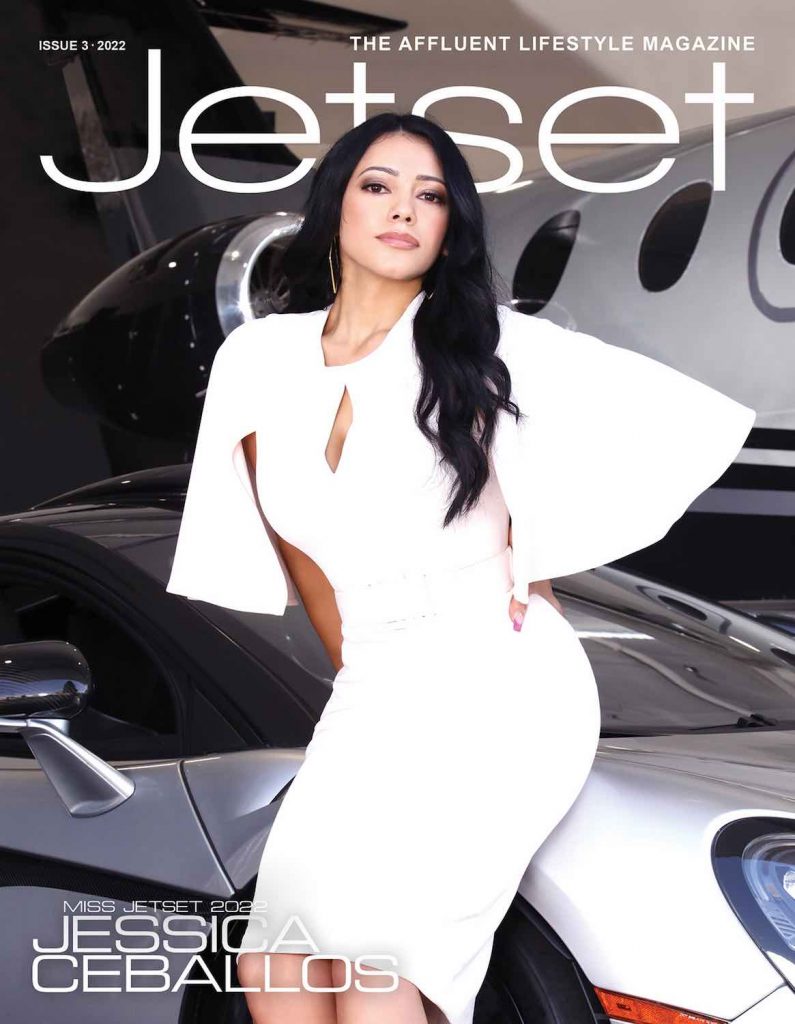 It hasn't always been easy for this go-getter. When Ceballos was 17, she bought a car and put herself through school. She did everything herself. Now, not surprisingly, Ceballos owns her own business, Spanish Barbie & Company, a boutique with a private showroom open exclusively to models, clothing designers, and celebrities. "They call me Spanish Barbie because I am obsessed with pink and because of the way I look. But Barbie literally does everything: She's a mom, a news reporter, a doctor, an astronaut, a cafe owner," she said.
On top of owning the boutique, Ceballos is obtaining a real estate license so she can pursue her next big dream of being a million-dollar listing agent worldwide. "Over the next 10 years, I'm going to keep growing and have a financial status where I can just enjoy life. You have to be committed, dedicated, believe, and take your chance. You also have to walk in faith." Along with making considerable donations to their church, Ceballos and her supportive husband, Enoch, have plans to build many churches with built-in business centers to give homeless people tools to live.
While Ceballos is building her empire, her greatest accomplishment is being a mom of two and a step mom of five. She is, first, a mother and wife, but she is also everything else. "When I first started my boutique, I learned how to sew and was making my own clothes. I do marketing, packaging, and customer service. I'm a perfectionist, and I like to get things done the way I want." Now modeling is part of her journey, as well. "Modeling fits right in because if I have new releases and new collections, I jump right in to show them off."
Maybe it's because she's stunning or perhaps because she gives trust only to people who deserve it, but Ceballos often gets mistaken for being everything but her true self: honest, patient, approachable, determined, inspiring, successful, beautiful, and simply a nice person.
Ceballos also has a little hidden talent that is not so small. "Did you ever watch the show 'That's so Raven'? That's me. I have this weird thing where if something goes missing or if something is off, it just comes to me. I get a vision. It comes into play with his [Enoch's] business and if he's making moves," she said. Ceballos believes in manifestation and making her dreams a reality. To her, it's all about faith and walking with God. "Knowing that I have the strength of God behind me pushes me forward. I love knowing that I have that support for me. We know it's not us; it's a calling on us."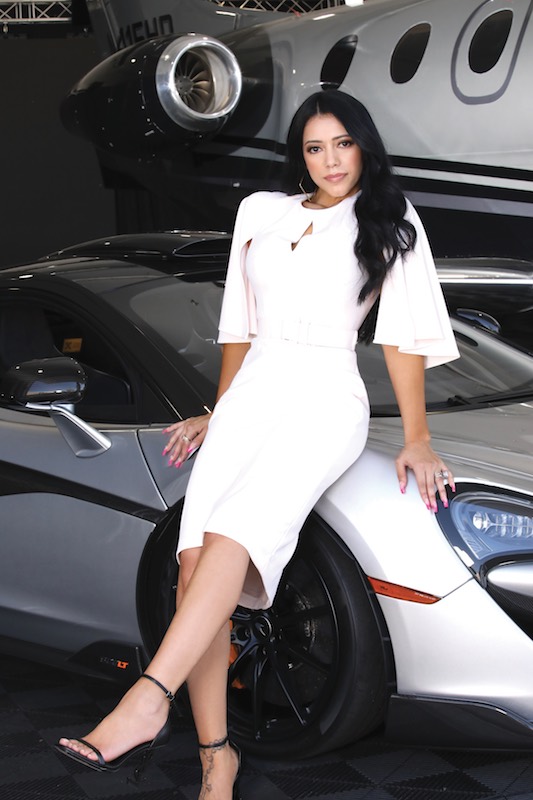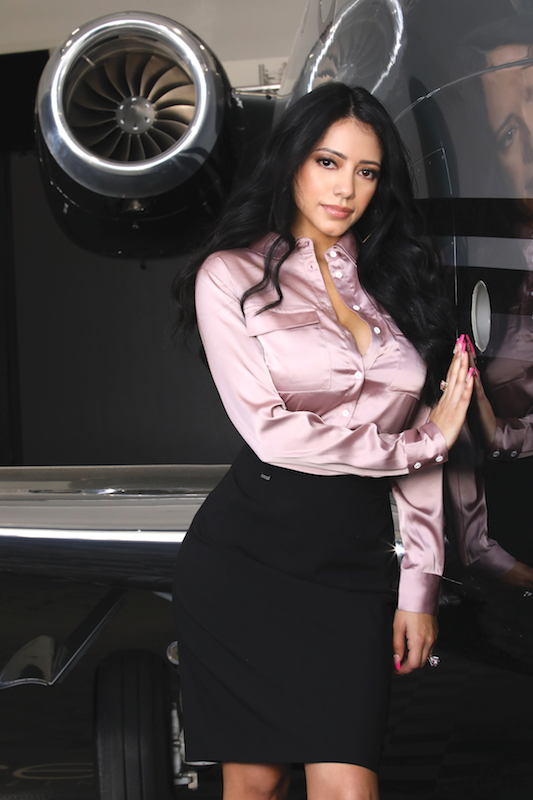 Let's not avoid the fact that this doll is still a little "Extra," but in a fabulous way—she loves glitter, diamonds, jewels, and everything pink (she has a 10c diamond ring with a pink diamond set in the middle). "I used to put everybody first. But the older I get, I have to put myself first. I have to make myself happy before I can make everyone else happy."
The biggest thing Ceballos can take away from the competition is learning how much support she has. "I never asked anyone for help, but I got it in a big way. I want to give a shout- out to my sister-in-law, Naomi, and my actual sister, Nancy, who probably felt like she competed because she was right there with me. I couldn't have done this without my number one supporter, my husband. And then my 15-year-old, Zackery, told all of his high school friends to do the daily vote. My two stepsons, Elijah and Isaiah, came through at the end of the competition. My mom, Maria Candy, is another person I want to mention. She said, 'You're a dreaming girl; you always follow your dreams, so you do you.' I couldn't be more grateful for the other competitors who supported me, too."
With everything she does, Ceballos looks to inspire little girls around the world.
---
Cultured Canadian: Miss Jetset Finalist Karina Bosnjak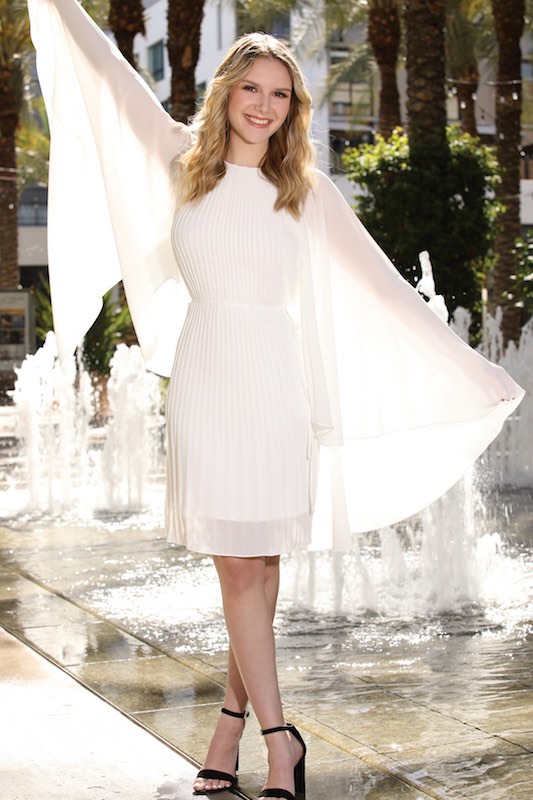 She has stars in her eyes and sunshine in her soul—that's what you might say to yourself when meeting the sweet Karina Bosnjak. This sophisticated beauty is 18 going on 28—very wise beyond her years. Bosnjak is beyond a triple threat being that she is a leader, scholar, humanitarian, actress, dancer, and model. Her unique look can be defined as romance meets exotic, probably due to her French and Croatian background. She has been modeling for four years and has no plans to stop doing lifestyle shoots for magazines and advertisements. Hailing from British Columbia, CA, Bosnjak is currently looking for an agent closer to home.
Outside of performing, Bosnjak is on a mission and life path to coach people struggling with mental health. "Helping others achieve their well-being in life is a goal of mine. I want to be a social worker to help my community—especially the youth. I struggled through my own mental health stuff, so I want to tell people they are not alone with it. Sometimes when you're in that mental state, you think no one understands. But, there are people who are going through the same exact thing. I want to be able to help kids at a younger age so, as they get older, they know how to work through it and work through the hard times," she said. "I currently volunteer at a Big Brothers Big Sisters program and will be at the University of Fraser Valley in September to start my social work journey."
Bosnjak is a family girl who is close with her mom, Marina, and her dad, Tony. Marina describes her daughter as a smart, persistent leader who knows what she wants. She is a bubbly social butterfly. Being well-traveled, Bosnjak has seen and experienced different cultures, making her a more well-rounded, understanding individual. She may be young, but she has already lived enough to offer sound advice. To her younger self, she'd say, "Don't listen to what other people have to say about you. I wasn't really liked in middle and elementary school—I don't know why. I look at some of the people who bullied me, and I see where I am now. I am living my best life. Continue focusing on yourself." Not bad advice for people of any age.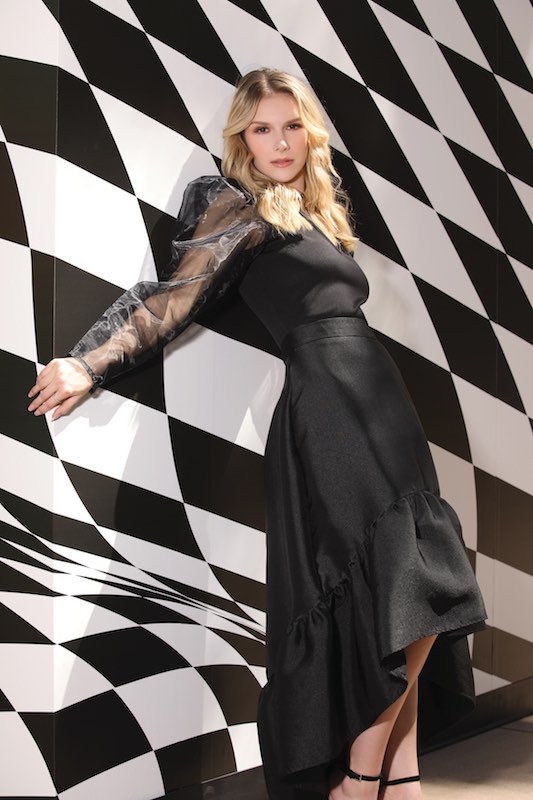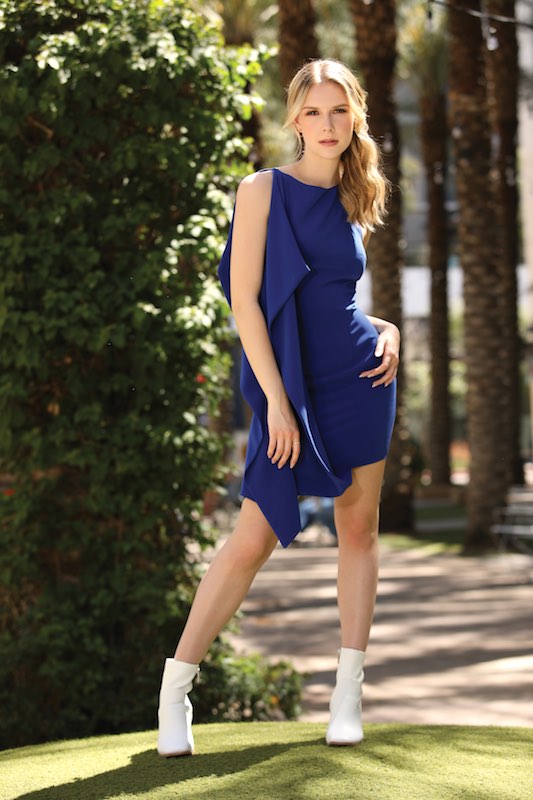 In her spare time, Bosnjak loves to do arts and crafts, and puzzles. "I love the feeling of accomplishment." She also just started playing softball on a beer league team. "I'm not very good, but I'm having fun with it. I also like going on hikes, boating, and sitting outside to enjoy nature. And I love listening to music; it's my form of self-care," she said.
"Thanks to everyone who supported me and came through the whole journey with me. Thanks to everyone on the Miss Jetset team for giving me this opportunity. I may not have gotten first place, but I still won in my eyes. Never give up on yourself. It may get hard but break through that wall."
---
Fierce Female: Miss Jetset Finalist Samira Lougue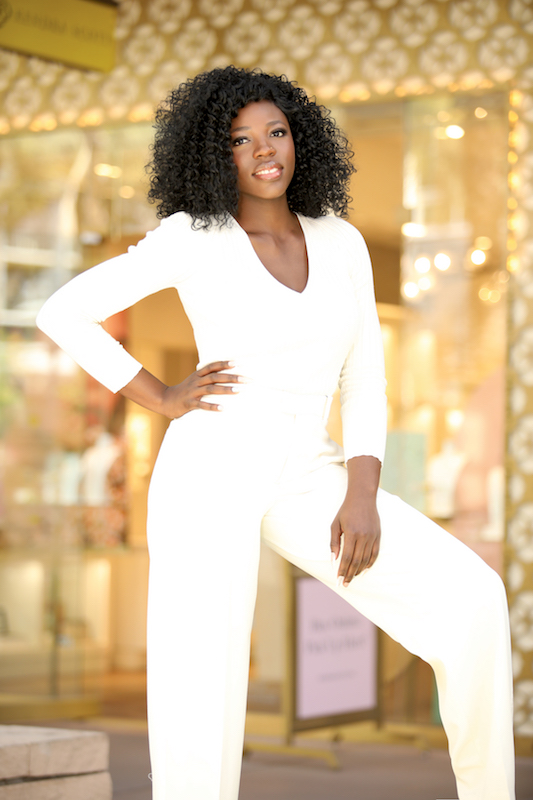 "Go for what you want and never look back. This advice applies in any area of your life. There will always be challenges, but the most important thing is to learn from them and move forward with it." Introducing the ever-ambitious Samira Lougue, who has put extensive time and energy into furthering herself and securing a successful future. "In everything I do, this is the mindset I have; I just want to keep moving forward. Everything might not be easy, and there will be challenges, but I need to be able to work with that because that is what makes me stronger and makes me a better person," she said.
Lougue came to America in 2015 from Burkina Faso, a small country in western Africa. She did one year in Ghana, where she learned most of her English, then studied at Savannah State University and later moved to Maryland to eventually graduate from the University of Maryland. Lougue has her sights set on becoming an orthodontist but wouldn't mind sharing her baking skills or becoming a makeup artist. She is a lifelong learner who has spent so much of her time going to school that she's ready to go big with modeling.
With her statuesque presence, sultry gaze, and curls for days, Lougue has a look as unique as a blue diamond. "I've always wanted to be a model, but I haven't had the time, to be honest. I have always been a full-time student and have also worked part-time, taking winter and summer classes. Now that I've graduated, I'm waiting to start dental school next year. I'm trying to see how far I can go into modeling and how far I have to adjust my schedule when I go to school again. But honestly, I want to be in magazines and advertisements," she revealed.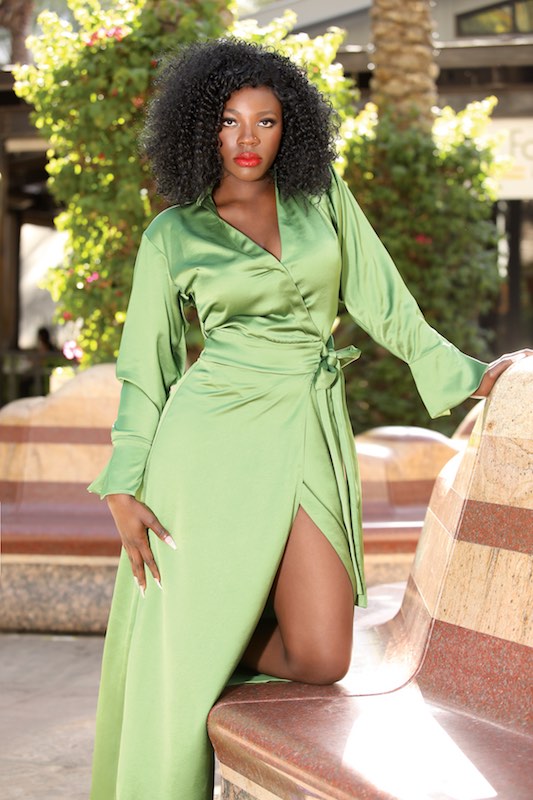 Lougue is fluent in French, English, and Dyula, and she enjoys learning about chemistry and biology for fun. She loves traveling, so she continues to find joy in exploring different locations worldwide. Lougue also has an adventurous side and plans to try all the adrenaline-filled activities—indoor skydiving, parasailing—at least once, maybe twice.
Her family has been her biggest supporters throughout the competition (and life in general). Her dad always pushes her to do better than he did in school. "I'm their first child, so he told me it's like a train: You see the head of the train, and wherever the train goes, that's where the rest will go. So, you are the head of this family. Wherever you go, that's where your siblings will go, so make sure you go in the right direction," she said. Lougue would like to thank her family, friends, and community for their support throughout the competition. She has set herself up for success and can't wait to hear the words, "That girl from Burkina Faso made it!"
---
All Class: Miss Jetset Finalist Marissa Bennett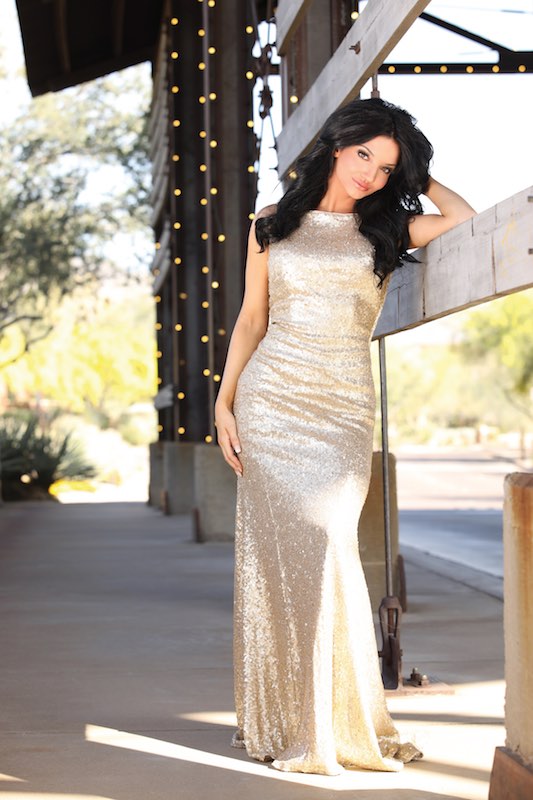 Singer, dancer, actress, model, influencer, clothing designer, graphic designer—Marissa Bennett is a creative powerhouse who will stop at nothing to get where she wants to be. "I don't mind hard work; I'm motivated and determined when it comes to work ethic," she said. Being a finalist has been a dream come true for this travel enthusiast. Bennett enjoys the finer things in life, but she also has a down-to-earth demeanor and a loving heart. She feels very strongly about humanitarian work and plans to start a business in that field. The charitable component of the competition was essential to her. "My dad had cancer, and he beat it. When I read the story about Andrew McDonough and the B+ Foundation, I was sold. I also have a daughter, Aria, who was born with half of a heart. It gives me goosebumps because something so small can trigger something so big. So, what meant more to me was the cause—between having family with cancer and because I have a medical-needs daughter," she said.
Bennett resides in Richmond, MI, with her supportive boyfriend, her daughter, Aria, and their Husky, Luna. She would like to thank all of her supporters, especially Michael Falsetti, who has been with her from the beginning.