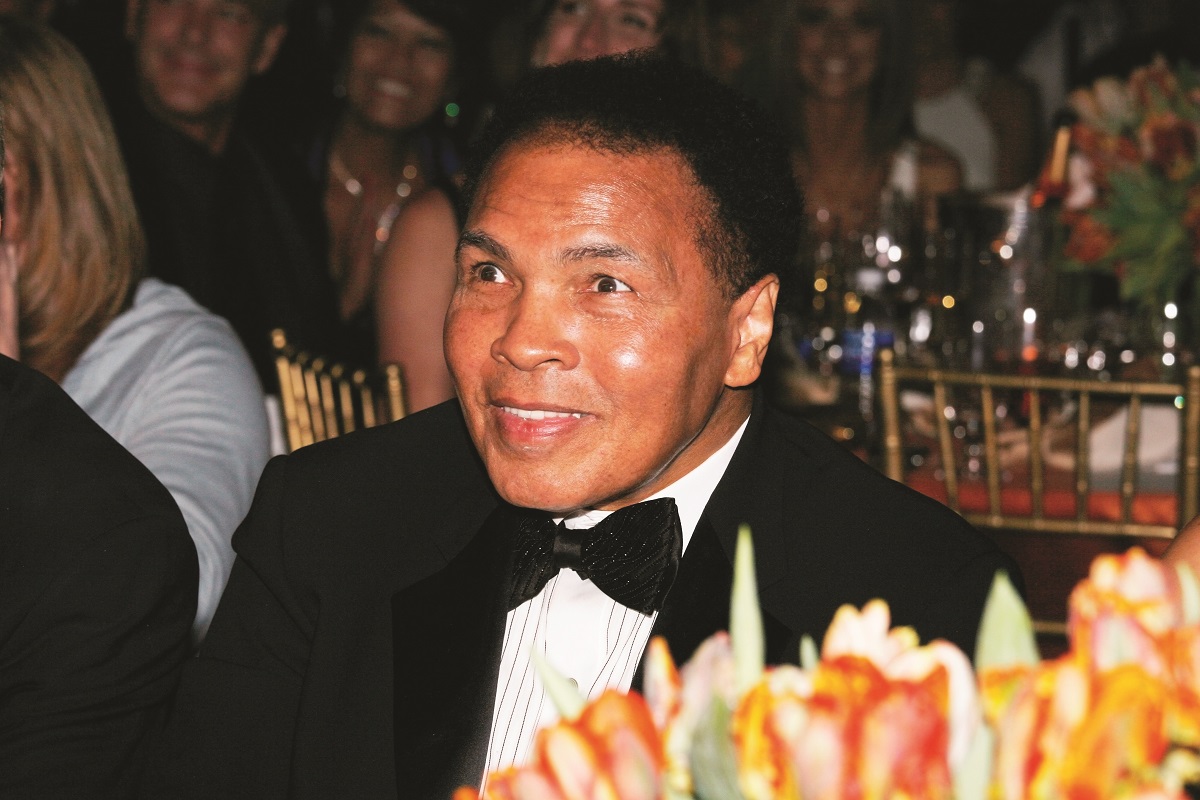 There's no committee that awards someone the title of 'Greatest of All Time.'  An election isn't held to find the most recognized person on the planet and term limits aren't in place for the iconic legend that's universally known as the most beloved and respected athlete ever.
In a time when we've seen a number of so-called legends of their respective sports continually act like Chumps (yes you Tiger, LeBron and Brett); we are blessed to be able to fall back on honoring the man who is, always has been and always will be, The Champ.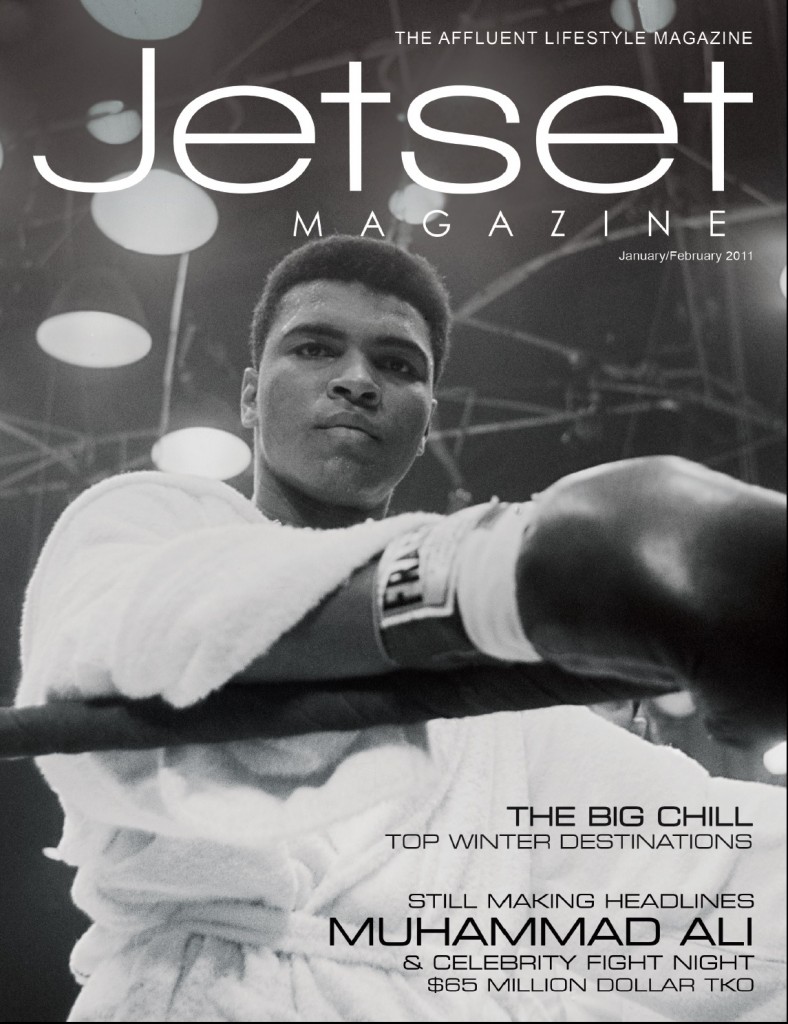 You want to know how you measure the impact of Muhammad Ali and his mythical ability to move and inspire people?  It's not the number of championship boxing belts he's owned (he was heavyweight champion of the world on three separate occasions and won a Gold Medal for the United States in the 1960 Olympics in Rome). It's also not how many pages pop up on Google when you type in his name (5,640,000 at last count). And it's certainly not simply the tally of the staggering amount of money he's been almost single-handedly responsible for raising for the fight against Parkinson's disease, the affliction that he suffers from (although, what he's done for the legendary charitable event called Celebrity Fight Night in Scottsdale, Arizona, has helped raise over $65 million dollars the past 16 years).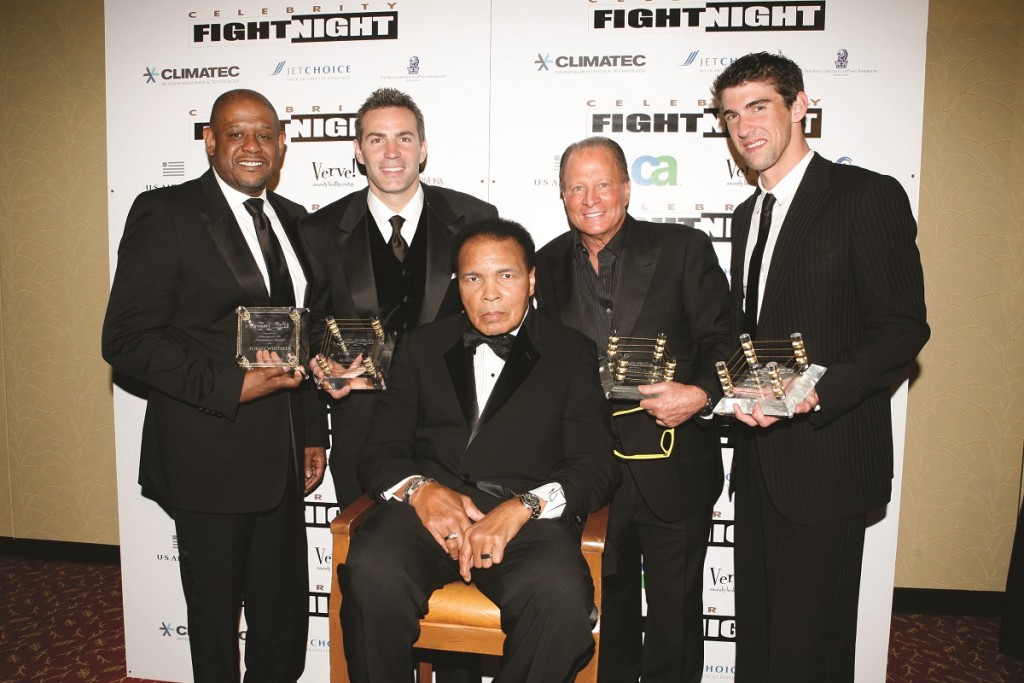 All of that does matter, of course. It's most certainly important, but it's really just background noise during a great symphony.   It's akin to an impressive supporting cast on an Oscar winning film; it's a sidebar story to a Pulitzer Prize winning piece of journalism. All of it is part of the overall recipe of greatness and most certainly enhances the legend. However, in my opinion, when you talk about an athletic, spiritual, political and cultural force of nature that really is unlike anything that's been seen on planet earth, here's how you measure what this man has meant to his sport, his race, and his fellow humans. Ask almost anyone, ANYONE that has had some sort of direct, personal contact with Muhammad Ali what it was like and their eyes will glow, their pulse will quicken and they will be able to account for darn near every second of that magical moment. They can recall exactly what it was like and will certainly rank it as one of the most treasured experiences of their life (with the possible exception of the boxing opponents he annihilated or humiliated). 
This year marks the 16th Annual Celebrity Fight Night. Celebrity Fight Night XVI, on March 19th, 2011 in Scottsdale, will contain an outstanding supporting cast of A-List stars who will donate their time and talents to assist Ali in raising money to fight Parkinson's disease. Tickets range from $2,000-$5,000 and are considered a bargain, because being in Ali's presence not only brings out the best celebs, but the unique, bizarre and unforgettable ones as well. A roster of some of the recent attendees includes Jon Bon Jovi, Robin Williams, Jim Carrey, Donald Trump, Celine Dion, Faith Hill, Whitney Houston, Randy Jackson, Sharon Stone, Rod Stewart, Michael Buble, Josh Groban, Diana Ross, John Mellencamp, Lionel Richie, Chris Tucker, Forest Whitaker, Larry King, Arnold Schwarzenegger, Jack Nicklaus, and the list goes on.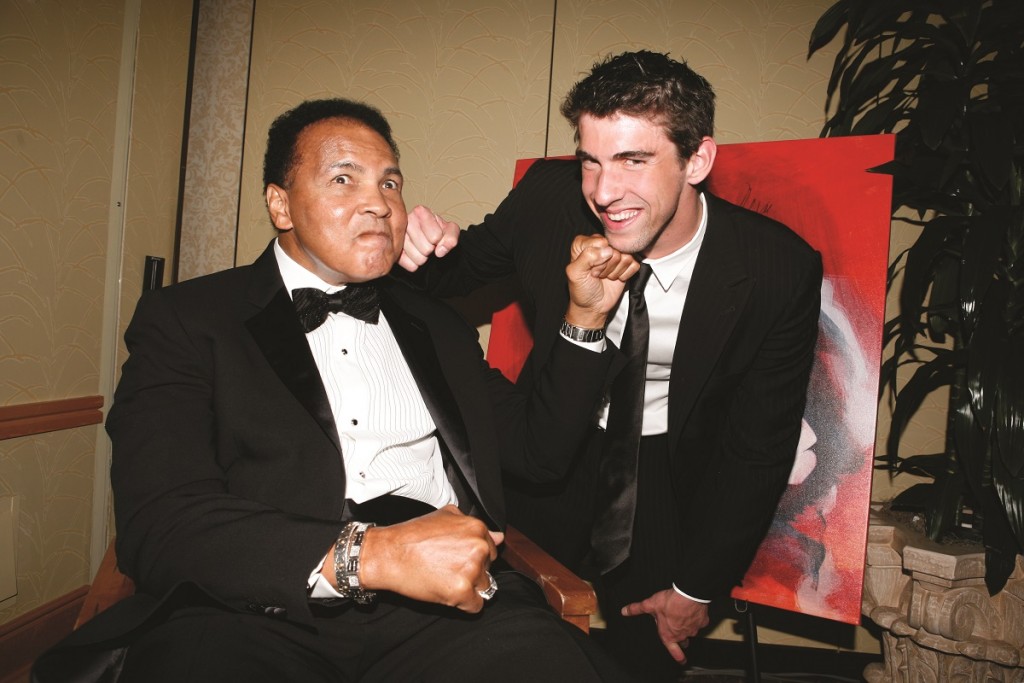 The money raised benefits the Muhammad Ali Parkinson Center at Barrow Neurological Institute, as well as numerous other charities.  The live auction during the event alone could be pitched and sold as a prime time special on a major television network, as it is that outrageous and over the top.  Examples of some of the luxurious packages that attendees will bid on are dinners with Ali, Billy Crystal and Andrea Bocelli, a golf experience with Jack Nicklaus and Phil Mickelson and days on the movie set with Kevin Costner and Robin Williams. All of which will certainly go for a half million dollars, or more.  There are also the impromptu performances, like when presenter Faith Hill climbed on stage after a bighearted bidder offered $100,000 to hear her sing her hit song, This Kiss, or when Garth Brooks paid $500,000 to have his wife join him on stage to help with a duet.
Another highlight of the evening is when Ali walks through the lobby of the ballroom for the first time, as conversations stop, jaws drop and in zombie-like fashion everyone in a tuxedo, suit, ball gown, or cocktail dress either watches in amazement or tries to get into The Champ's air space to feel his aura and soak in what a larger-than-life persona really is.  It's an amazing sight to see. And it's been happening around the world, for over five decades.   Ever since the Louisville, Kentucky native burst onto the worldwide scene with a mouth that wouldn't stop running and fists that made opponents wish they had chosen a different career path. Muhammad Ali has an incredible wit, will, passion and power that has somehow allowed him to win over fans who's political, religious, or social views could be exactly opposite of what he believes.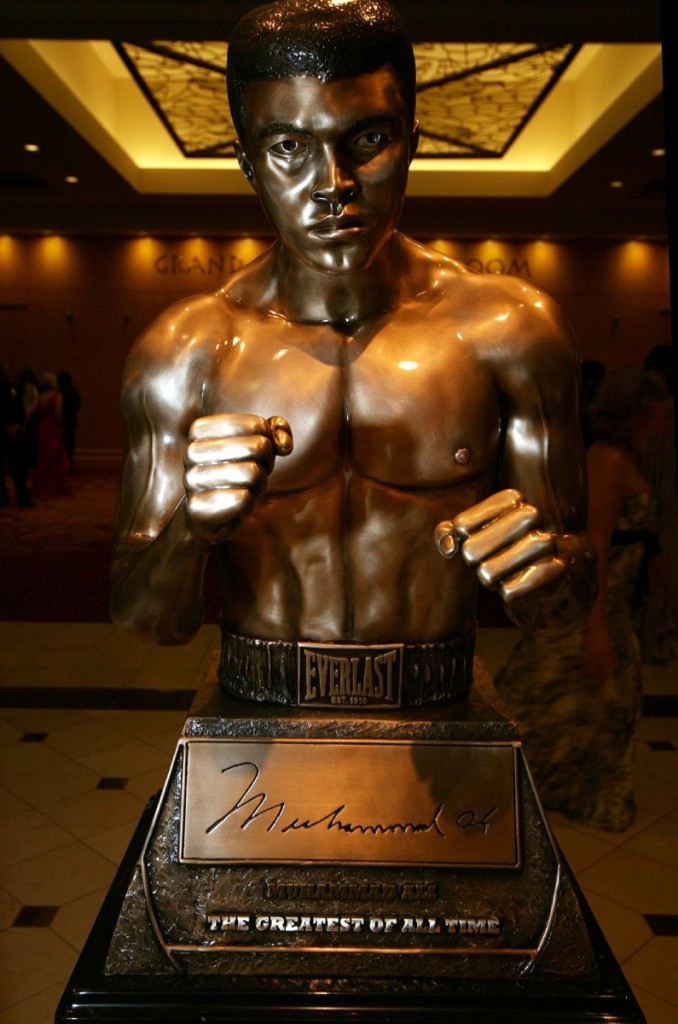 The Champ has been as controversial as any athlete, in any sport, in any era, yet it hasn't stopped him from being one of the most beloved public figures ever.  For a man who has wowed many a dinner crowd with one of the many dazzling magic tricks he's mastered, there's no hocus pocus at play when you look for the reason he is who he is and has done what he has done.   If you have the opportunity to see Muhammad Ali in public, pay attention to how many photo requests he turns down.  See if you can find anyone who's ever been denied an autograph, when they asked him for one.  You won't be able to, because it's never happened.
The magic of Muhammad Ali is that he originally became famous for knocking people out, yet gained lasting icon status because he brings people together.   The final chapter of one of the most amazing lives ever lived has yet to be written, but rest assured, The Champ will continue to reign. He has touched a lot of lives along the way–let's all just continue to enjoy the ride.