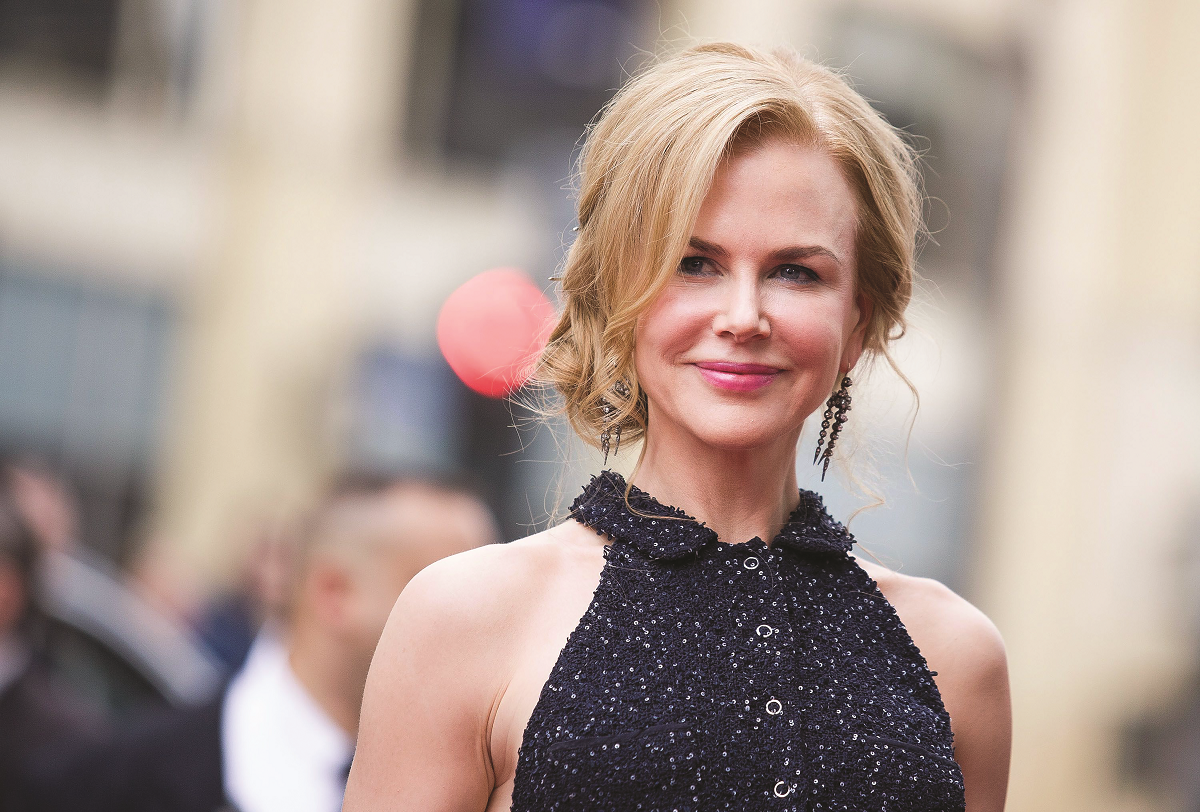 Story by Si Si Penazola
Interview by Tara Hitchcock
For more than three decades, Nicole Kidman has thrived as the emotional center of some of the most riveting projects in Hollywood, both on and offscreen. Her career trajectory touches on every mood and genre imaginable. From auteur-driven dramas like Eyes Wide Shut to art-house period pieces such as The Hours and Cold Mountain, she elevates every scene with nuanced precision. Despite this expansive repertoire, is Hollywood's reigning muse tired of being dubbed a modern-day Grace Kelly? Given her unflinching performance as a disintegrating LAPD detective in Destroyer, we certainly think so. We sat down with the Oscar winner to catch up on her recent revelations.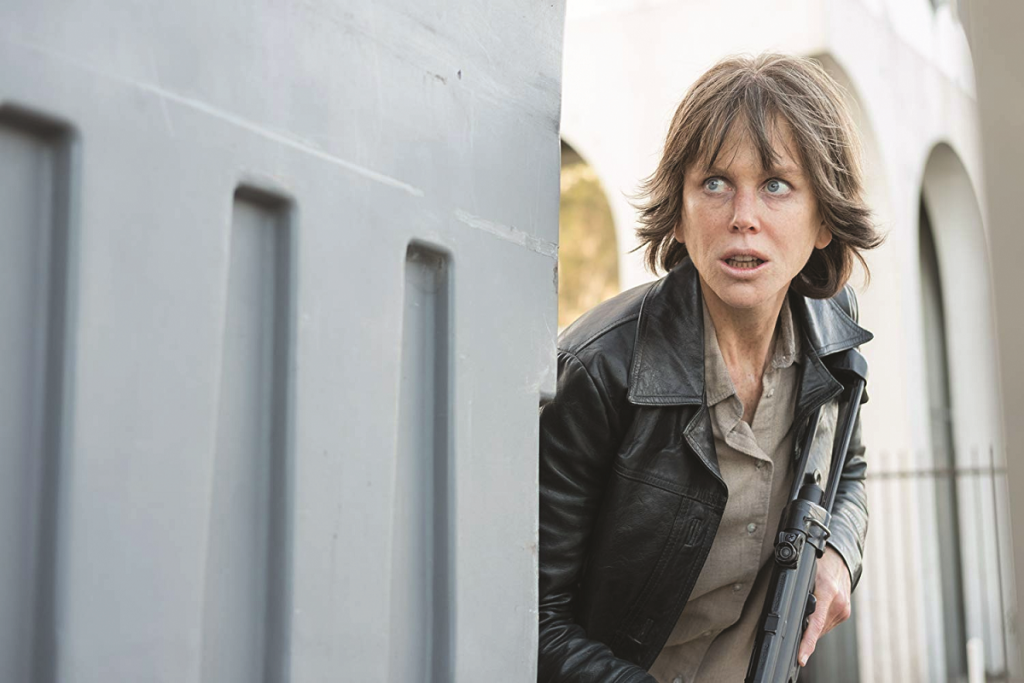 2017 proved seismic for Kidman; she headlined four movies and two TV series, picking up an Emmy for HBO's Big Little Lies and getting her halfway to rarefied EGOT status, with only a Grammy and Tony left to chase down. In 2018, the Australian actress returned with more strong performances. In Focus Features' Boy Erased, she plays the Baptist mother of a teenager forced into gay conversion therapy. In Annapurna's Destroyer, she portrays hardened homicide detective Erin Bell.
Kidman has leveraged A-list status in Hollywood to launch her production company, Blossom Films, and to advocate for gender parity. Her impressive track record in working with women directors has resulted in her most robust works to date: Sofia Coppola's The Beguiled, Jane Campion's Top of the Lake, Karyn Kusama's Destroyer, Andrea Arnold's second season of Big Little Lies and an upcoming HBO miniseries with Susanne Bier's The Undoing.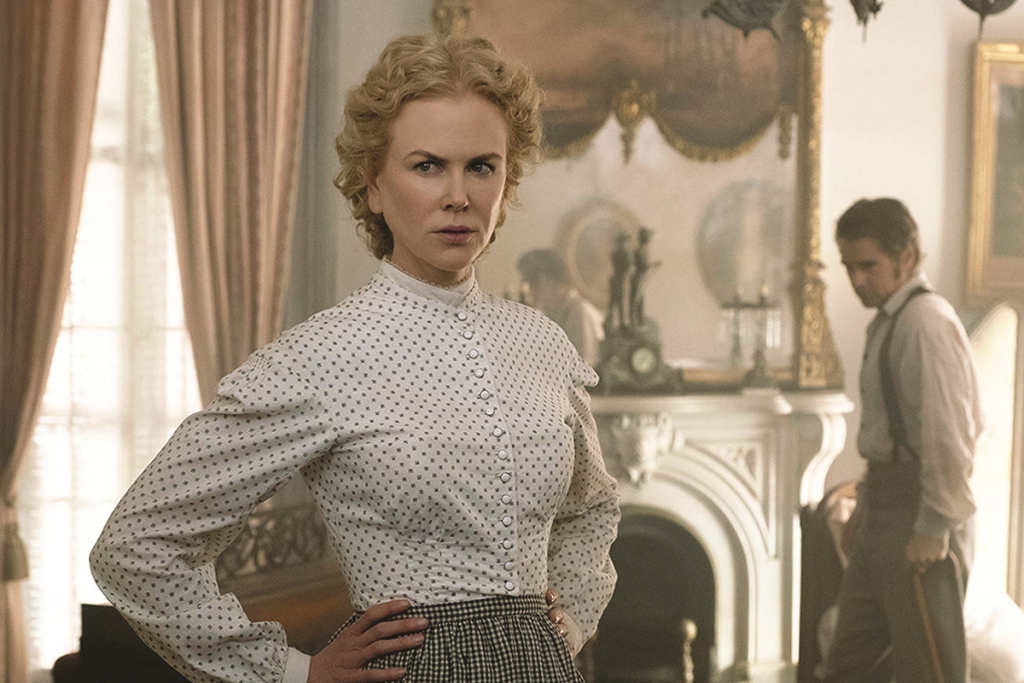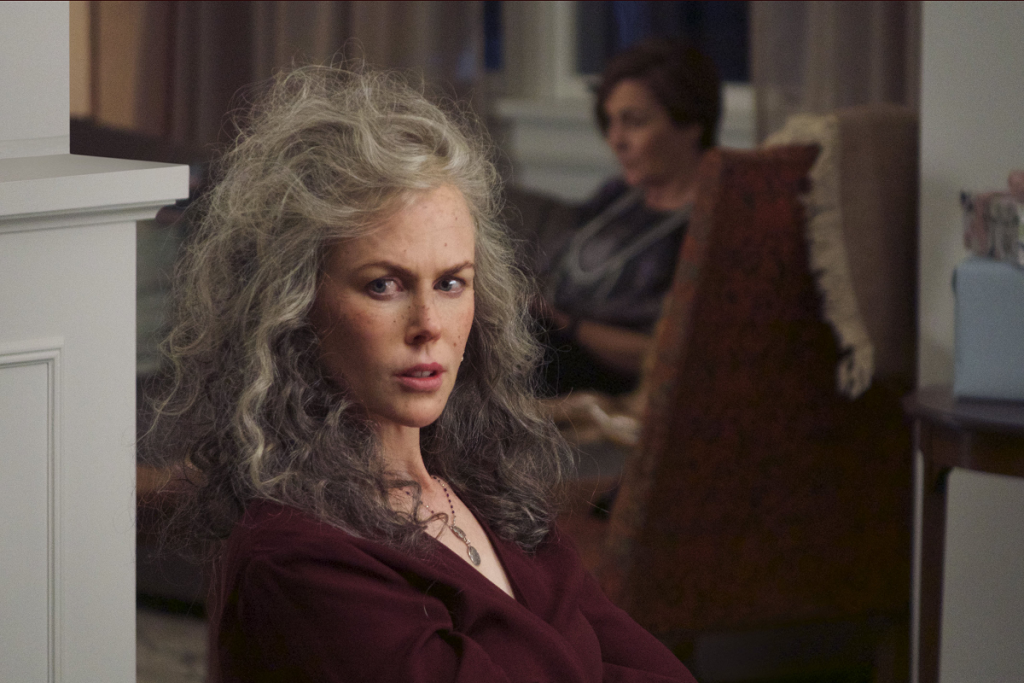 I've had the occasion to observe Kidman sitting across from me a half dozen times over the past decade, be it round table interviews or seated dinners hosted by film studios. The most surreal remains 2003's Dogville junket in Cannes; I have yet to witness a more squeamishly polite Kidman than when she's seated next to director provocateur Lars von Trier. Fast forward to a polar opposite rapport with Karyn Kusama at the intimate cast dinner for Destroyer, hosted by Grey Goose vodka and Soho House at the 2018 Toronto International Film Festival. Nicole lit up the private club with her relaxed and jovial vibe, playfully passing platters of ratatouille between co-stars Sebastian Stan and Tatiana Maslany. Her affection for Kusama was obvious; the collaborative pair shared candid musings over a pitch-perfect menu designed by celebrated chef Ludo Lefebvre.
Renowned for taking bold, artistic leaps in role choices, Kidman is a virtuoso at tapping great literary material. Destroyer — a gritty crime thriller hinging on a protagonist plagued by inner demons — is an even further departure from an already blown-out wheelhouse. Case in point, Kidman wept the first time she read the script. To provoke a haunted and hunted performance, Kusama sent her lead actress video footage of coyotes running through the streets of Los Angeles. Such intensive study of sheer physicality translates in Kidman's embodiment of buried shame, showing us what it means to be fugitive in and from one's own body.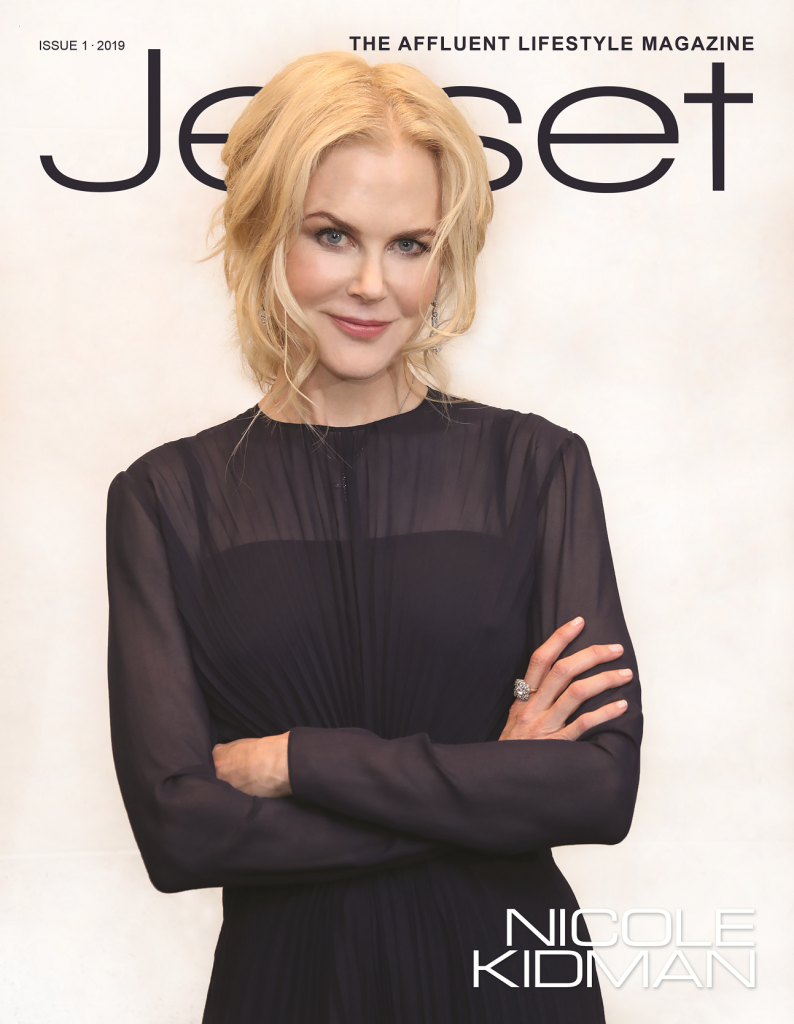 "That was a huge feat for me," Kidman explains of the achingly raw portraiture. "So much of the film is creating the story, the look, and everything around the character for it to work." Undergoing a drastic makeunder for the role, Nicole confides she was initially skittish to take on the lead. When asked what sparked the nerves she replies, "That I wouldn't be believable… that I would be performing and that it wouldn't actually soak in and be completely authentic."
Kidman certainly rose to new challenges to unravel her character's ethos — starting with shooting range sessions in Tennessee with a military veteran. She learned to lock and load from a consummate pro and it shows on screen. Her physical performance captivates, and it's not facial prosthetics doing all the heavy lifting. Ever attentive to the tiniest of details, she crafted an uncanny limp for the role and now handles assault rifles like a boss. Nevertheless, the trauma of training clearly took its toll. "As soon as we wrapped, I had to do a lot of self-care," she reveals. "Working 12 to 14-hour days is all consuming, it really is a huge life commitment. So, the family has to be on board to support, and Keith was absolutely on board."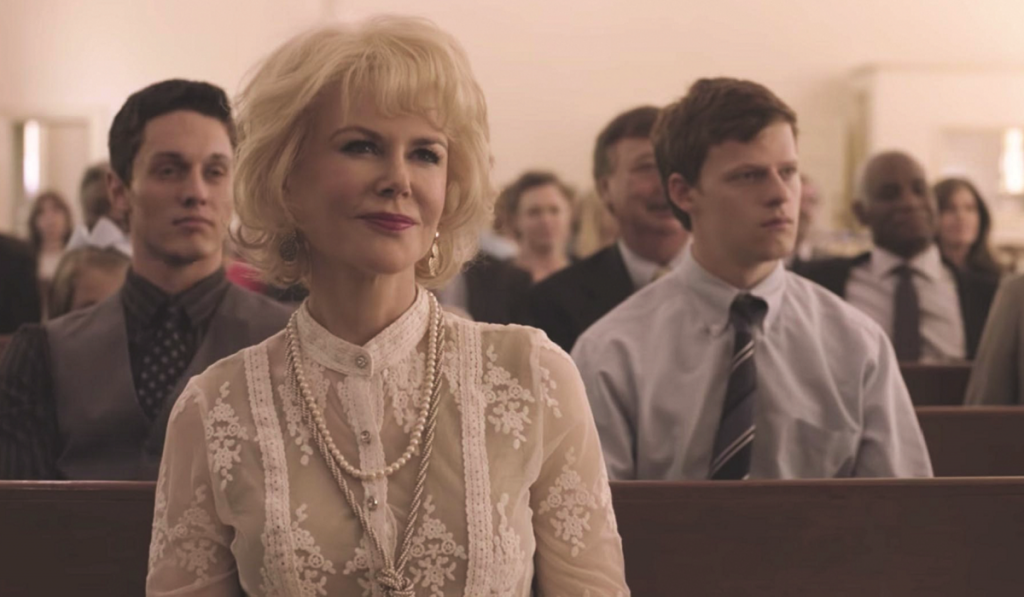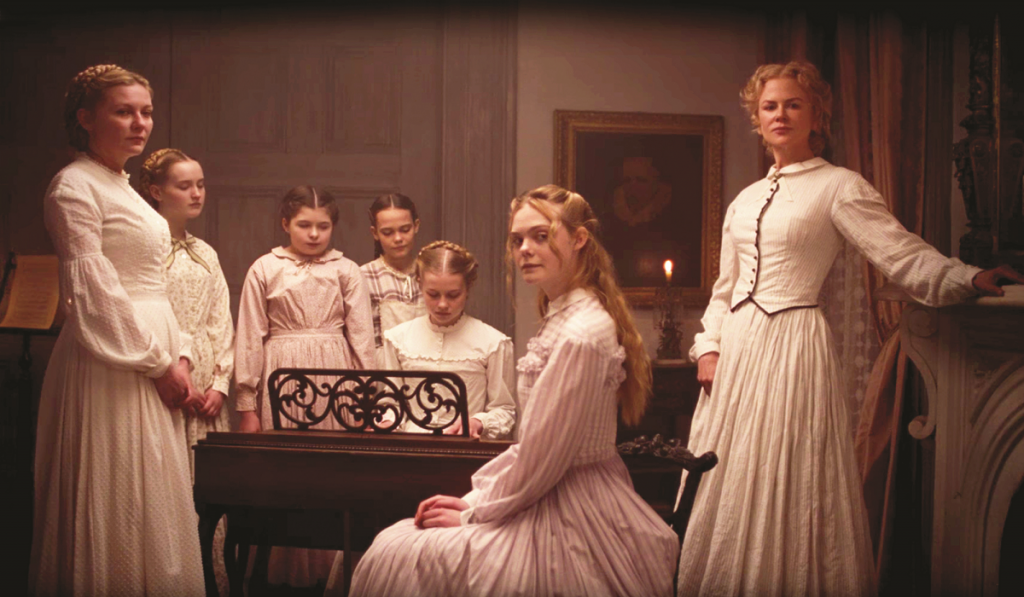 Kidman's most stunning turn on the recent festival circuit? Her arrival at the Serpentine Pavilion by Denmark's Bjarke Ingels. The ambitious build, executed flawlessly by Astound, was revealed just in time to be the most prestigious venue at TIFF. With this architectural marvel as a backdrop, Westbank and Focus Features toasted Boy Erased in grand style, with Kidman making a seamless entrance in a svelte black dress. I couldn't help noticing Nicole spending a lot of time chatting with pop star Troye Sivan, who lent his acting talents to the film. The consummate doyenne, she gracefully includes younger castmates in conversation — such a class act.
Enjoying a laidback life in Nashville with husband Keith Urban and their two daughters, Nicole revels in a bucolic world far from Hollywood pressure. She loves growing roses, improving her golf swing and helping out at school events when she can. She met her fellow Australian in January 2005 at the annual star-studded G'day LA, an event celebrating Aussie talent, and they married a year later. "My kids are incredibly loving. We're a very close family, but they definitely get embarrassed by me… deeply embarrassed," she quips with a cheeky giggle. "I got a lot of brownie points at the premiere of Aquaman… They love my Queen Atlanna character, they love when I fight and win."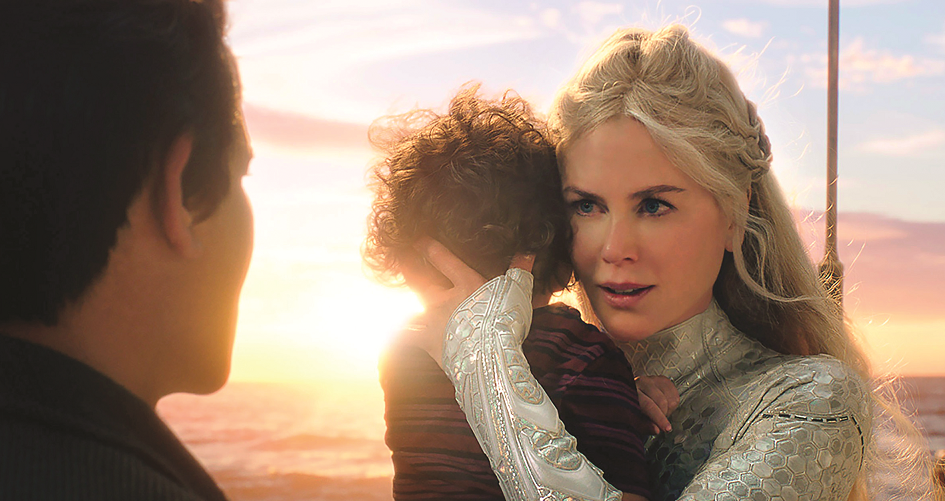 Could this be a filmmaking dynasty in the making? Nicole doesn't rule it out. "My 10-year-old daughter is very interested in filmmaking," Kidman shares. "I was just on the phone with her before this interview, and she was like, "I've just found this new editing app…' I'm like (throws hands up) because I understand none of that. It's interesting because she's just getting more and more enthusiastic about it."
---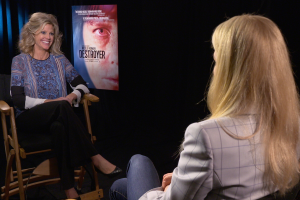 Tara Hitchcock is the Emmy-Award winning host of Harkins Theaters' Behind the Screens (www.harkins.com/behind-screens) and appears regularly on Good Morning Arizona with her "At The Movies" celebrity segments.
For editorial consideration please contact editor@jetsetmag(dot)com