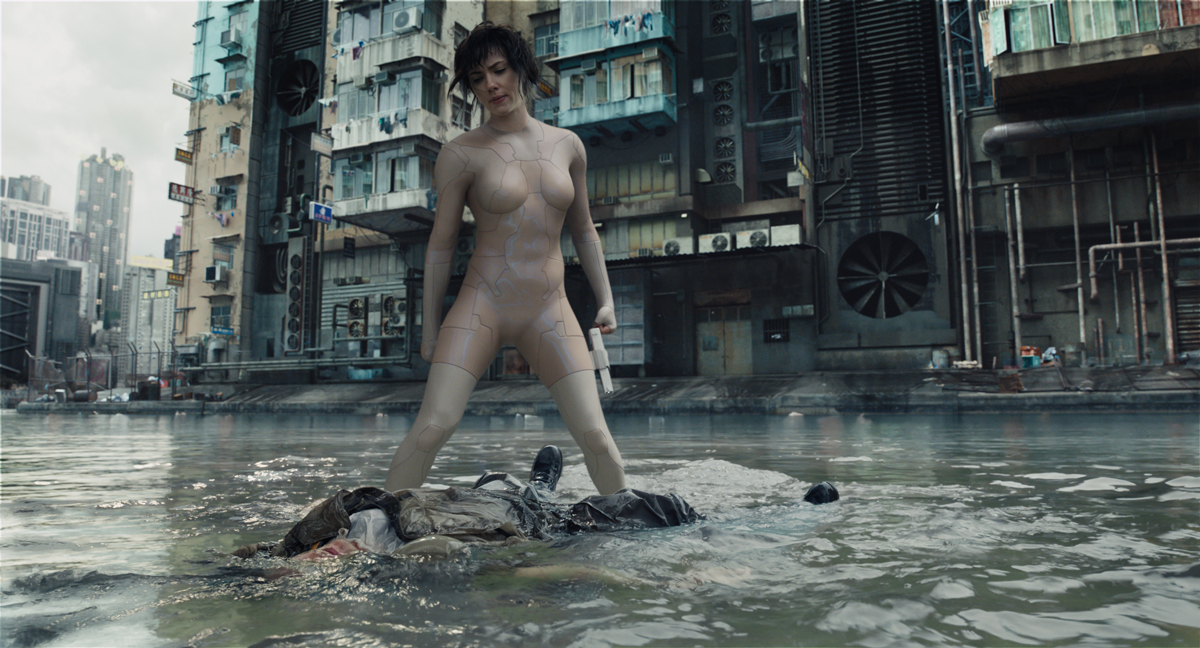 Interview by: Tara Hitchcock
Written by: Ty Fahlman
Scarlett Johansson first captured America's attention in 2003's Lost in Translation. As an unsure newlywed confined to both the Park Hyatt Tokyo and a marriage to a man she doesn't quite know how she feels about, the then-18-year-old Johansson shined. Giving a masterfully restrained performance, she was all at once vulnerable and honest and wise beyond her years. Even though the former child actress had appeared in literally a dozen prior films, it felt as though we were discovering a provocative new talent for the first time. For her work in the film she would take home a BAFTA award for Best Actress, and in the subsequent years, appear in several interesting films — some that met her potential (Match Point), others that fell short (A Love Song for Bobby Long). But regardless of the project, she was always captivating, always ineffably distinctive.
Then, something strange happened. In 2009, when actress Emily Blunt had to drop out due to a scheduling conflict, Johansson signed on to portray the raven-haired good guy assassin Black Widow in several films in the nascent Marvel Cinematic Universe, beginning with Iron Man 2. It may have seemed like a strange move for an actress whose only foray into blockbuster territory was the underperforming Michael Bay flick The Island, but Johansson made the role her own, and her sexy, dangerous character was arguably the best thing about the rather by-the-numbers sequel. Then came The Avengers (2012), shattering box office records, and two years later a gung-ho turn as the titular character in Luc Besson's wild, surprise runaway hit Lucy. Johansson had reinvented herself yet again, but this time as…an action star?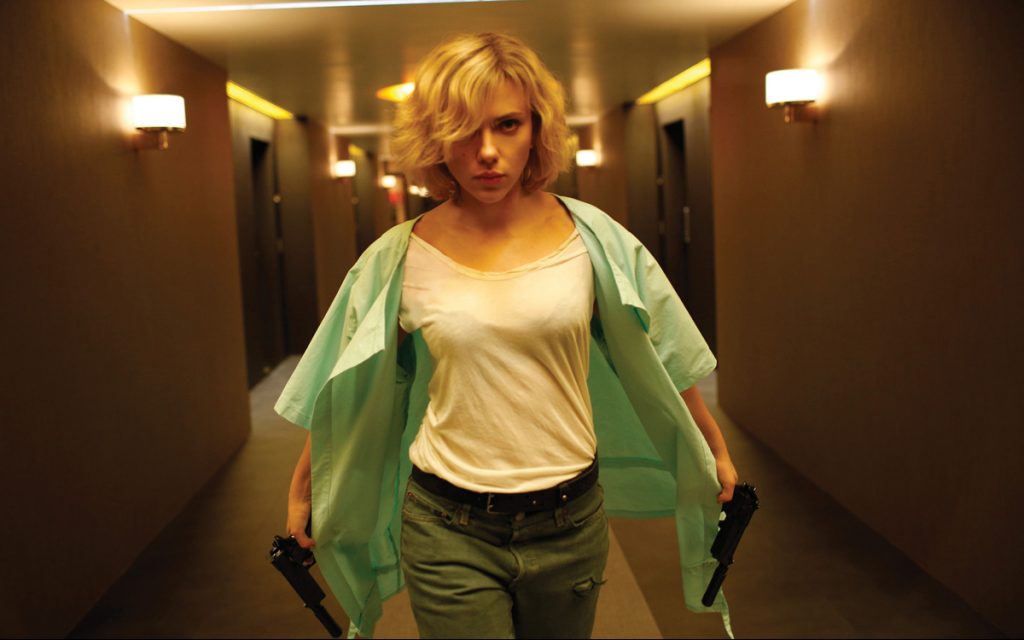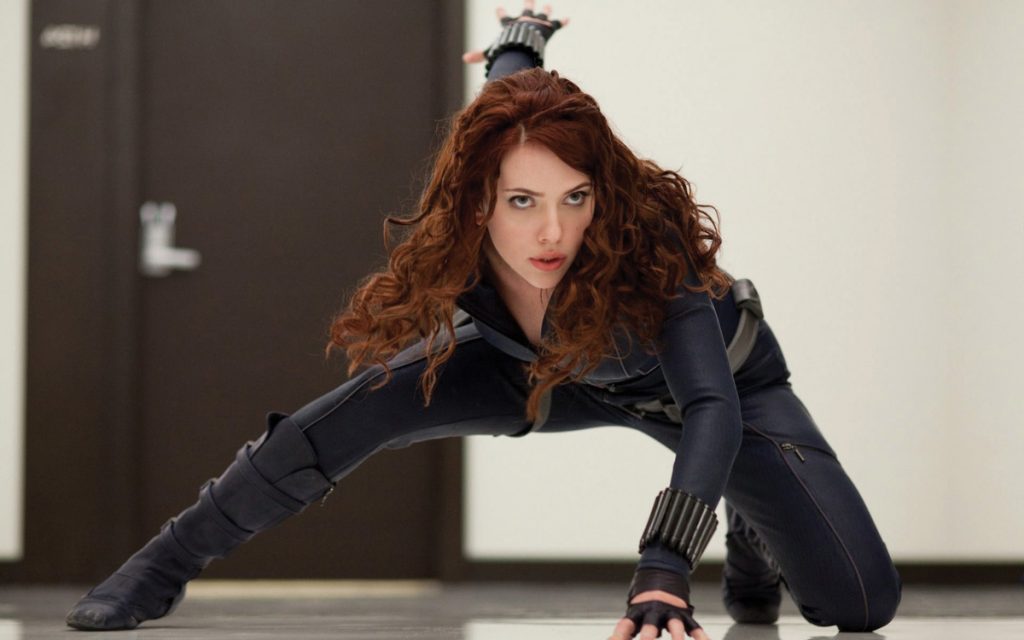 In proving that she could successfully open an original action film on her own, Johansson accomplished something that few actors, regardless of gender, can pull off nowadays. And while to many who have followed her fascinating career, the notion of the acerbic teenager from Ghost World becoming a gun-toting, backflipping, action hero may seem somewhat improbable, Johansson has managed to make her transitions seem effortless. Simultaneously portraying action heroes in outlandish science fiction films — like her latest, Ghost in the Shell — and, on a parallel track, giving the most brilliant, fearless performances of her career in bold, smaller pictures like Her, Under the Skin, and Don Jon, Johansson seems to be currently firing on all cylinders, operating in complete mastery of her myriad talents.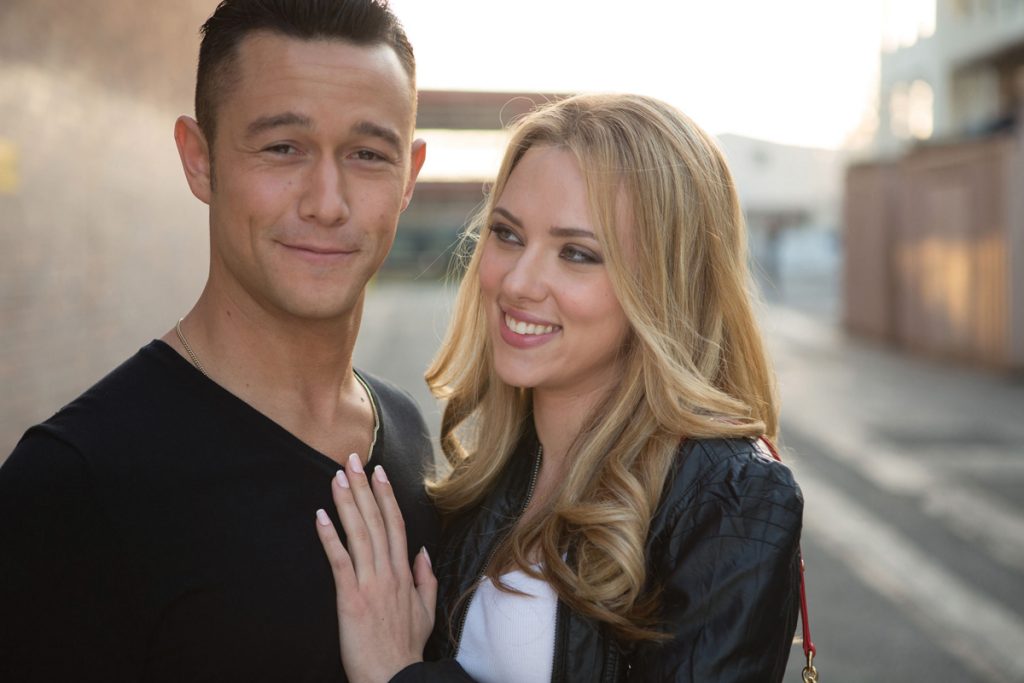 And thus it seems like a perfect time for Jetset to catch up with the actress, as she's in the midst of a massive, global press tour for Shell. "I like the idea though of taking risks in life," she tells us. "It's important to take risks…otherwise, you never know what's on the other side." The film is certainly not risk averse — it's a remake of the beloved, classic anime of the same name, in which the main character is ostensibly a robot. But as the films director, Rupert Sanders, tells it, "The more difficult the role, the better actor you have to have…I think this is such a hard role…she was the only person for me who was able to deliver that performance."
Years of working in front of the camera on sets both large and small have certainly helped Johansson hone her skills. She was born in Manhattan and grew up attending elementary school in Greenwich Village, during which time her mother would take her to auditions. Acting came naturally to the precocious Johansson, and by the time she was eight, she was appearing Off Broadway alongside then-heartthrob Ethan Hawke. The next year she made her film debut in Rob Reiner's North, and by the time she was 18, she had worked for acclaimed directors like Robert Redford (The Horse Whisperer) and The Coen Brothers (The Man Who Wasn't There).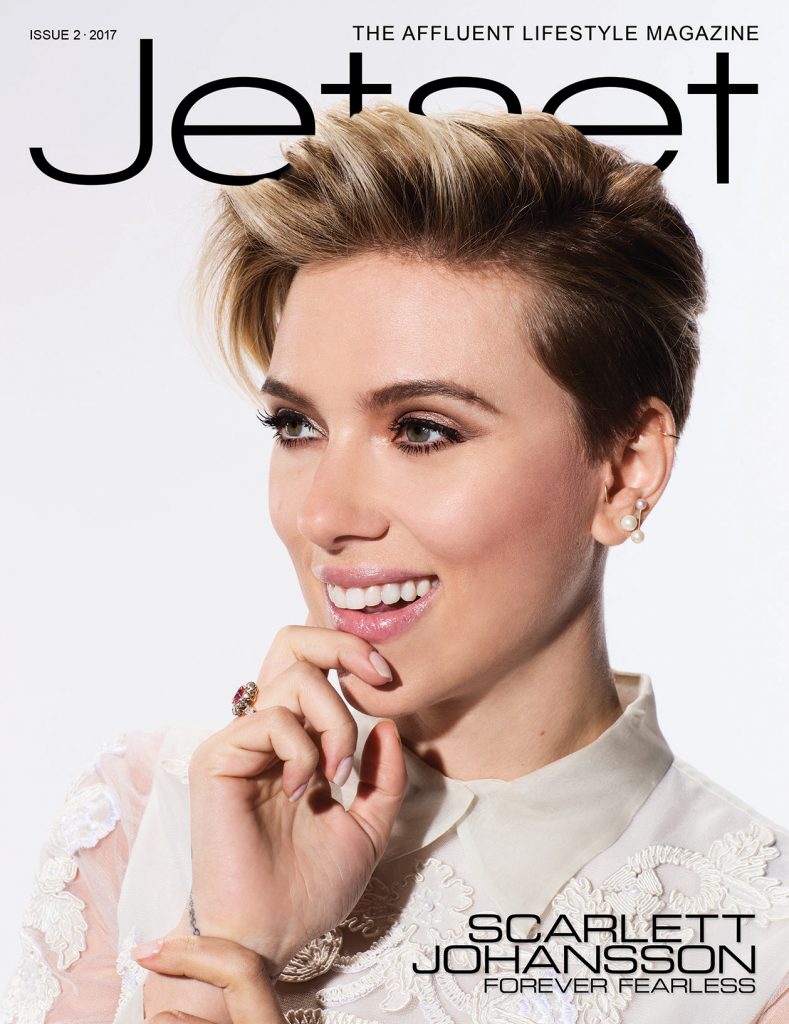 Anecdotally, it would seem that growing up onscreen either produces two kinds of adults: introspective, seasoned professionals like Leonardo DiCaprio and Natalie Portman, or troubled, dysfunctional cautionary tales like Macaulay Culkin and Lindsay Lohan. Scarlett Johansson is unquestionably the former. "Scarlett is very professional," says her Shell costar Juliette Binoche. "It feels like she was born on a set…it feels very easy for her." But despite how effortless her performance as the sentient android Major may seem, one cannot discount the tremendous amount of work that goes into a physically-demanding film like Ghost in the Shell.
"I was training so much," she says. "My workload was so intense, that I had to live a very disciplined life." To prepare for the role, she expanded upon her Avengers training, adding new skills to her repertoire, like tactical training and how to clear rooms with the Special Forces precision. It was grueling, rigorous work, "But I like that," she says. "I like the discipline of getting up every day and going to the gym and eating a specific way. It helps me focus on my job." Still for her, the challenge extended beyond the physical. "Actually the emotional challenge of playing this character was more difficult," she says. "These questions…really haunt her: 'Who am I?' 'What is my purpose?' 'If my body doesn't belong to me, then who do I belong to?'"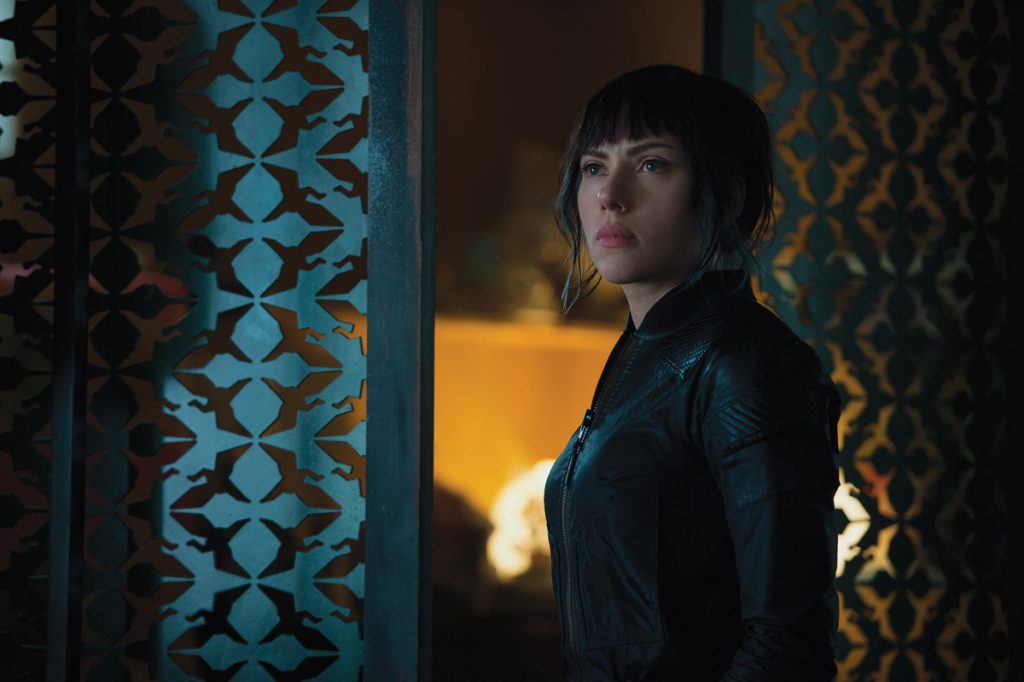 Asking tough existential questions is an integral part of Johansson's creative process. It also proves that she isn't cashing in or merely coasting with these types of high-dollar films. Her mental preparation is no less devoted than with a picture like Under the Skin, and the parallels between the two film's protagonists are glaring. "I think it's just rare to have a character driven story in this particular genre…[one] that deals with these existential questions of identity and what it means to be human." The film is a dazzling, visually sumptuous ride. And while it might not be quite as good as the sum of its parts, it is a fitting tribute to its source material and certainly does ask some provocative questions.
Moving forward, Johansson has a pretty diverse slate of films on the horizon. There's, of course, the next two mammoth Avengers sequels, filming simultaneously (the first of which, subtitled Infinity War, hits next summer). In June she takes another career leap, appearing as the lead in the raunchy, Bridesmaids-esque comedy Rough Night alongside seasoned comic force and SNL All-Star Kate McKinnon. (Johansson also recently made her fifth hosting appearance on SNL, proving her adept comedic chops.) And as for a proverbial "one for me," she also has a role in indie darling Wes Anderson's next film, the ambitious, stop-motion animated Isle of Dogs, due out in 2018.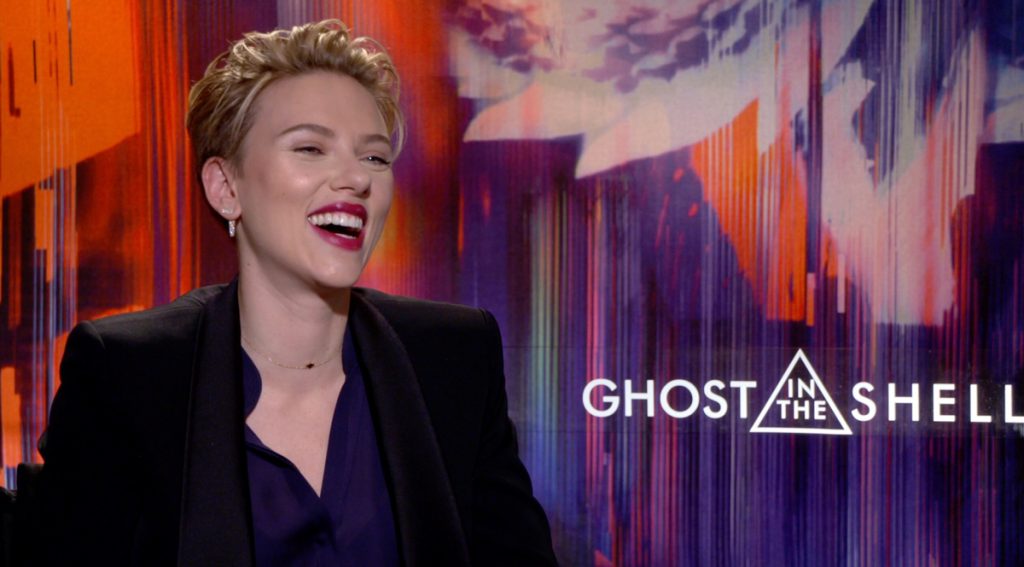 The actress is certainly at a place where she can choose almost any project she desires. One might argue that her star has actually never been higher. And yet, despite her success, she remains resolutely grounded. "She's very straightforward," Binoche says. "She's not behaving like a big star…she's just a human being." The exceptionally private, recently divorced mother of one's biggest challenge may be balancing being a "normal human being" with the our culture's insatiable desire to pry into the lives of its famous people. But at 32, Johansson seems wiser, and more focused than ever. You get the inclination she is less bothered by the trappings of her celebrity and more focused on being a great mother and continuing to tackle "risky" projects like Shell. Because "of course there's some loss that comes with risk," she tells us, "but there's also the excitement of the game…whatever that is."