Tom Hanks is an American icon. Like McDonald's or the Yankees, he's an integral part of our cultural DNA. After over three decades in the spotlight, he has become a beloved, avuncular staple in American popular culture: a celebrity whom everyone feels like they know, and most feel like they love. His presence on the screen is reassuring — he is the easily-identifiable voice of reason in almost every film he plays in — and we instantly buy even a more ludicrous plot in a movie like The Da Vinci Code quite simply because Tom Hanks is on the screen. We also love him because he just genuinely seems to be a good guy; even if you don't agree with his politics, odds are you can't help but personally like America's Favorite Actor.
Hanks' acting career is so prolific that it would be superfluous to recant it. His films have grossed over $8.5 billion worldwide, and I probably don't need to remind you about how great Big, Saving Private Ryan, or Forrest Gump are; chances are those films already have a firm place in the hearts of you and your family. So let's instead focus on the present. With his latest film, the Clint Eastwood-directed Sully (out September 9th), Hanks portrays "Miracle on the Hudson" hero Captain "Sully" Sullenberger, who famously saved the lives of 155 passengers of US Airways Flight 1549 back in January 2009.
After the incredible rescue, Captain Sully became a fixture on talk shows and red carpets; his story was the kind of feel-good tale of heroism that rarely penetrates all of the glib sensationalism and tragedy in our news media. In interviews, Sully came across as an easily-likable, quintessentially-American everyman (not unlike the actor portraying him). Yet as with most of his films, Eastwood's depiction dares to go beyond the surface in attempt to penetrate the soul of its protagonist — showing us more about the affable hero pilot we think we know in the process. (Anyone who's seen Unforgiven knows that Eastwood likes to poke at the notion of what "heroism" is.)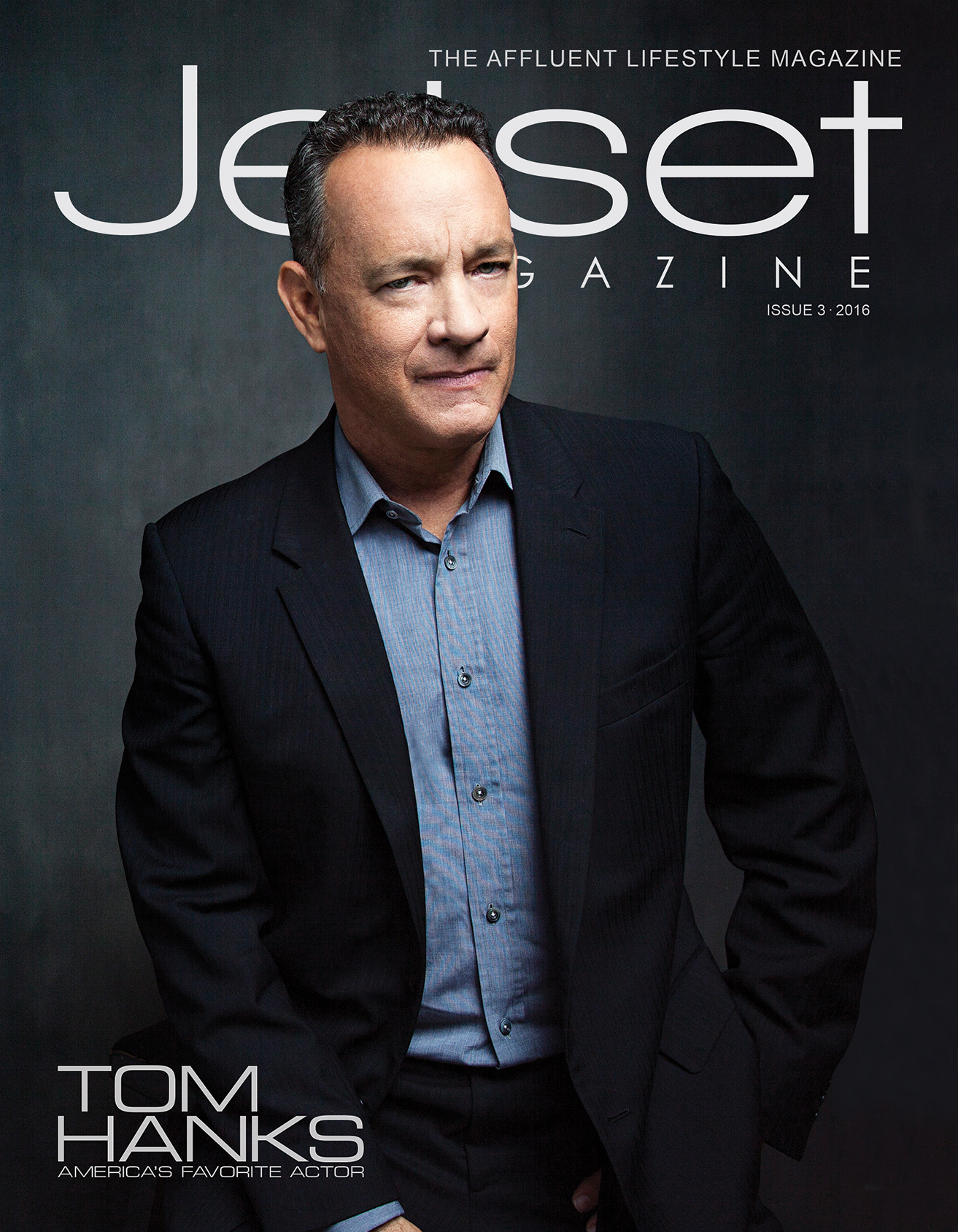 The film shockingly marks the first time that icons Hanks and Eastwood have worked together, and it continues Hanks' recent trend of portraying real-life, everyday American heroes. On the surface, Sully is very similar to 2014's Captain Phillips — another biopic about a seemingly-ordinary guy forced to rise to the challenge of a very extraordinary situation. But while that (terrific) film chose to focus solely on the incident which catapulted its hero to fame, Sully instead chooses to focus on the aftermath. "People saw the landing, but what followed is where the conflict is," Eastwood says. "There was an investigation into his decision and it was painting a picture that he had done the wrong thing…what happened behind closed doors is what most people don't know."
Instead of Captain Phillips, the more apt analogy would be the Denzel Washington film Flight, as the miraculous landing is only the beginning in Sully. To prepare for his role, Hanks frequently spoke with the real-life Sully who helped him gain a better understanding of what it felt like to not only be in that cockpit on that fortuitous day, but to also find yourself labeled a hero overnight and the inherent pressures that come along. During production, Sullenberger would visit the set and served as a consultant to make sure that all the details were right.
As an actor, Hanks has always worked to get the details right. To portray a shipwreck victim in Cast Away, the two-time Oscar winner studied the psychology of people in similar situations and famously lost 50 pounds during the course of production (Hanks' diet for the film was so extreme that, as he recently revealed, it may have caused his Type 2 diabetes). For Philadelphia, Hanks met with AIDS patients and completely transformed his appearance to become a man coping with dying from the disease. For Captain Phillips, Hanks not only also met with the man he playing, but also spent time on a similar ship to the one that was held hostage in the film, studying exactly how the captain and crew behaved.
Acting classes looked like the best place for a guy who liked to make a lot of noise and be rather flamboyant.
Hard work is what has helped Hanks transition himself from a goofy, lovable comedy star in the Eighties to one of the most respected dramatic actors on the planet in the Nineties. Growing up, Hanks studied theater, a medium which the self-described "spaz" used to channel his creativity. "Acting classes looked like the best place for a guy who liked to make a lot of noise and be rather flamboyant," he once said. "I spent a lot of time going to plays…I'd just drive to a theater, buy myself a ticket, sit in the seat and read the program, and then get into the play completely." Young Hanks spent years learning every aspect of theater production — including lighting, set design, and stage management — and that knowledge and work ethic would help propel him throughout his career.
Hanks is so easily believable in his roles, that we probably fail to realize just how much effort he puts into becoming each character. But his costars see it. Aaron Eckhart (who plays copilot Jeffrey Skiles in Sully) says that Hanks "really embodied" and "obviously spent a lot of time with Sully." According to Eckhart, "[Hanks] started holding himself straight like Sully did, and his economy of speech, and all of that sort of stuff that really nailed the precision of Captain Sullenberger. It was really impressive." Even more impressive is that after he has endeared himself to the world, won every conceivable award (including some presidential praise at the Kennedy Center Honors), and cemented his place as one of the all-time greats, Tom Hanks is still not afraid to work tirelessly when it comes to nailing a character.
After Sully, Hanks returns as Robert Langdon in October with Inferno — his third appearance as the Dan Brown character (following Da Vinci and Angels and Demons) — and he has already been putting in long voice sessions as the beloved Woody in Toy Story 4 (out 2018). And while Sully certainly feels like the kind of film sure to be up for several awards come Oscar season, if Hanks fails to get nominated (as he did with Captain Phillips), we get the feeling that he could really care less at this point. It seems like he just wants to be inspired…and make films that inspire others: "I'll read anything that comes across the pipe," he says, "but it's got to be about something, at the end of the day."