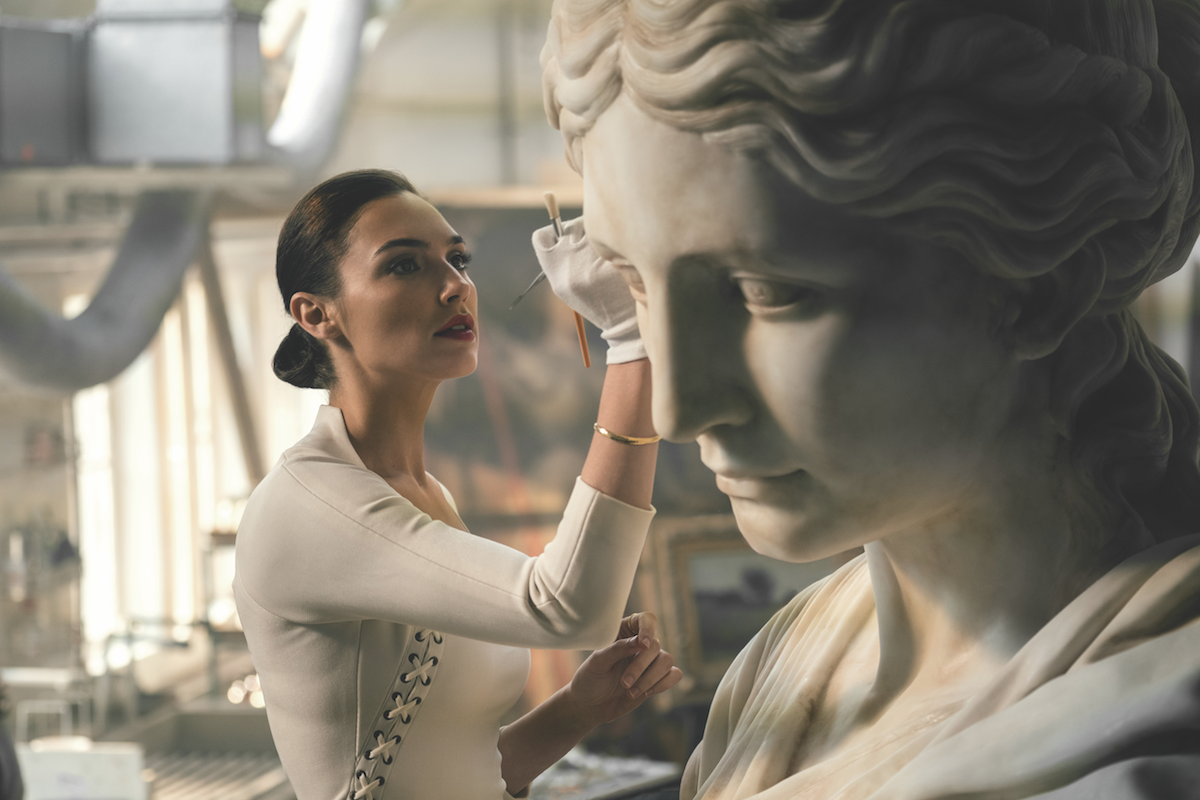 There's the kind of fame you gain from playing heroes like, say, theoretical physicist Stephen Hawking. Eddie Redmayne can still pick up his own dry cleaning in a pinch, without raising eyebrows. But for those who win coveted roles in the Marvel or DC Comics world, it's a whole next level notoriety. Just ask Robert Downey Jr or Joaquin Phoenix, who can't step six paces from their car without being gawked at.
When the new and improved Wonder Woman made her debut in 2016's critically panned Batman v. Superman: Dawn of Justice, Gal Gadot was the single bright light to escape the trainwreck. With less than ten minutes of screen time to leverage, the smokeshow brunette was touted as the savior of the DC universe. Then came the ultimate validation for Warner Brothers' distribution strategy— Wonder Woman annihilated box-office records: highest-grossing superhero movie led by a female character; highest-grossing live-action film directed by a woman, Patty Jenkins.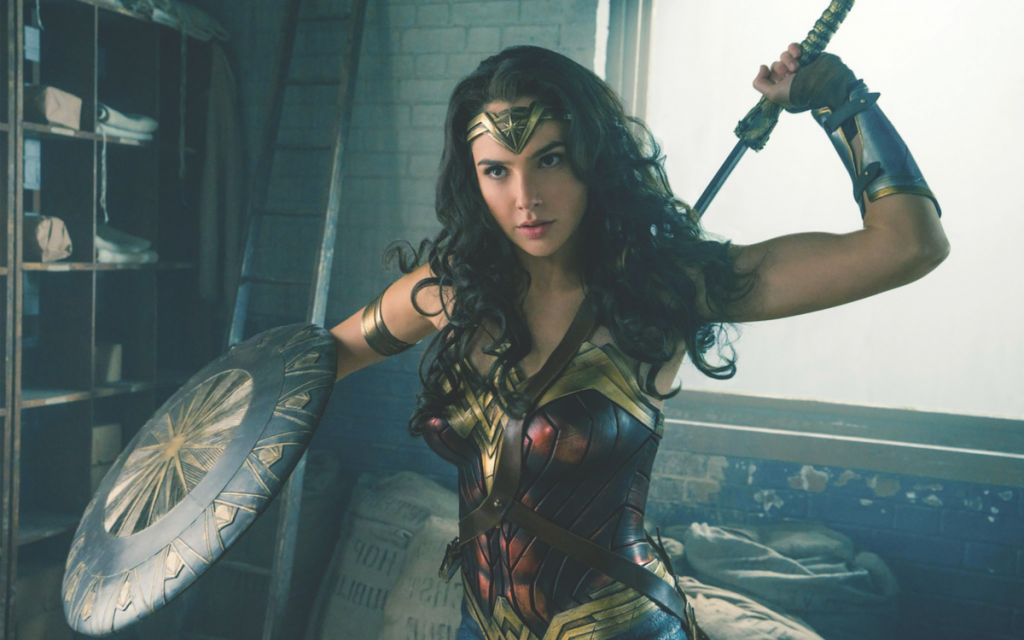 New promo photos of Gadot in Wonder Woman 1984 surfaced as a superbly crafted statement tease, further hyping the most anticipated sequel slated for Summer 2020. The aspiring blockbuster co-stars Chris Pine, Kristen Wigg, Connie Nielson, and Robin Wright.
The Israeli actress was crowned Miss Israel in 2004, at the age of 18. She comes by her superhero chops in earnest, as after cinching the crown, she served for two years in the Israel Defense Forces as a fight training instructor. She definitely knows how to throw down the gauntlet without the use of superpowers. Her job in combat readiness required her to run seven miles every day at 6:30 a.m. Imagine being trained in hand to hand combat by none other than the elite fighter who would one day become Wonder Woman. Now there's a story for the grandkids.
Even for one as sporty as Gal, transforming herself into the ultimate "Amazon" was no easy task. Unlike other leading ladies with vague responses on their workouts, Gadot generously over shares on what it took to sculpt her Wonder Woman physique. In the era of Instagram feeds of supermodels surviving on french toast and french fries, we welcome Gadot's refreshing candor on what she went through to become a superhero on screen.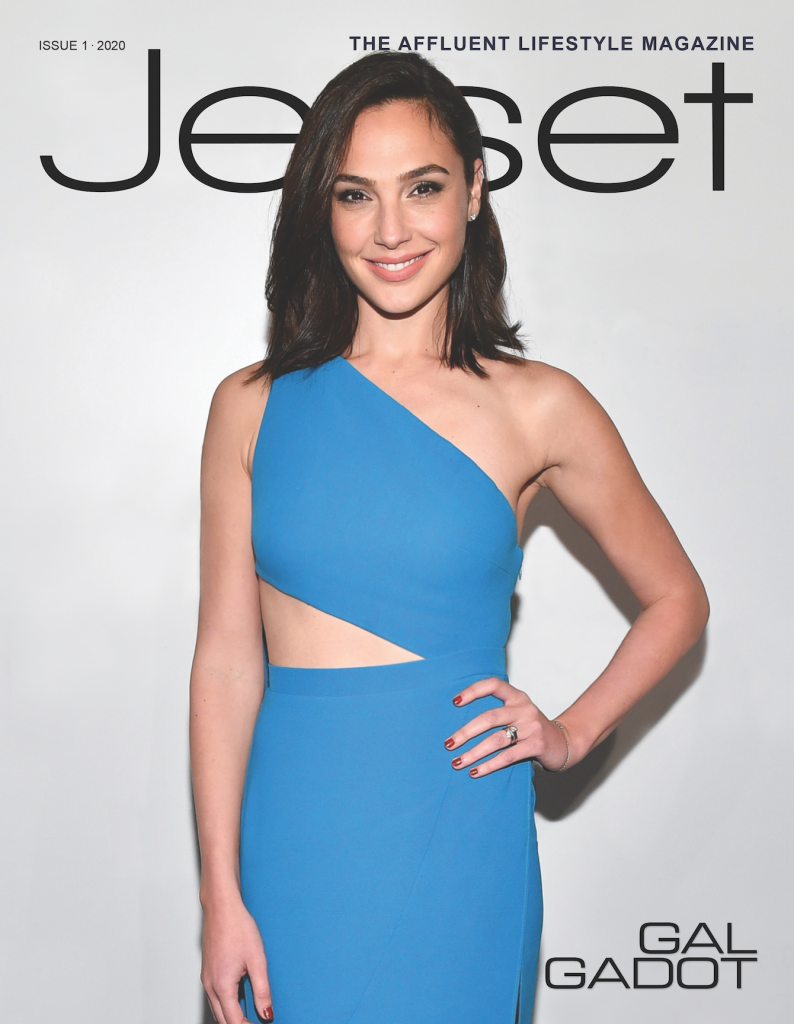 The actress worked out six hours daily— an adrenaline fueled regime that ran the gamut from martial arts for conditioning to equestrian for core strength. She's also been known to shoot hoops and dance hip-hop to stay in shape. By focusing on a strict protocol of protein and greens, she was able to build muscle in all the right places. And let's not underestimate her efficiency with swordplay. Kung fu, kickboxing, jujitsu, oh my!
If Gadot hadn't risen as an actress, she'd likely be a professional choreographer. It was her first love; she was a dancer for 12 years, excelling in ballet, modern dance and jazz. She also happens to be a motorsports junkie, she owns a black 2006 Ducati that she rides in her civilian life. Motorcycles aren't the only thing that Gadot loves to ride; she's an equestrian and loves the thrill of riding a new horse on set or when traveling.
An intensely physical performer, Gadot's daredevil feats aren't always a CGI smokescreen. For her character's return in Fast & Furious 6, Gadot proved she could be as baller as her male counterparts and was given more action sequences. One particularly harrowing stunt involved jumping from a moving motorcycle onto a JEEP Grand Cherokee Laredo while suspended in a harness, and riding a Ducati Monster. JEEP has never looked so sexy and safe at the same time.
Despite her renown and ravenous work ethic, Gadot clearly knows how to laugh, building an easy camaraderie with co-stars Jon Hamm and Zach Galifianakis' on the set of Keeping Up With the Joneses. On the press junket she told reporters, "I love comedy. In real life I'm the type of girl who doesn't take herself too seriously."
Speaking of onscreen sparks, one of the highlights of Wonder Woman was the chemistry between Gadot and love interest Chris Pine. As it turns out, one of the most lovable bits of banter in the film was completely improvised— the boat scene. Clearly, the pair were completely comfortable with their respective roles, and each other. Their rapport proved so off the charts, clips from the scene featured as an emotional anchor in the trailers.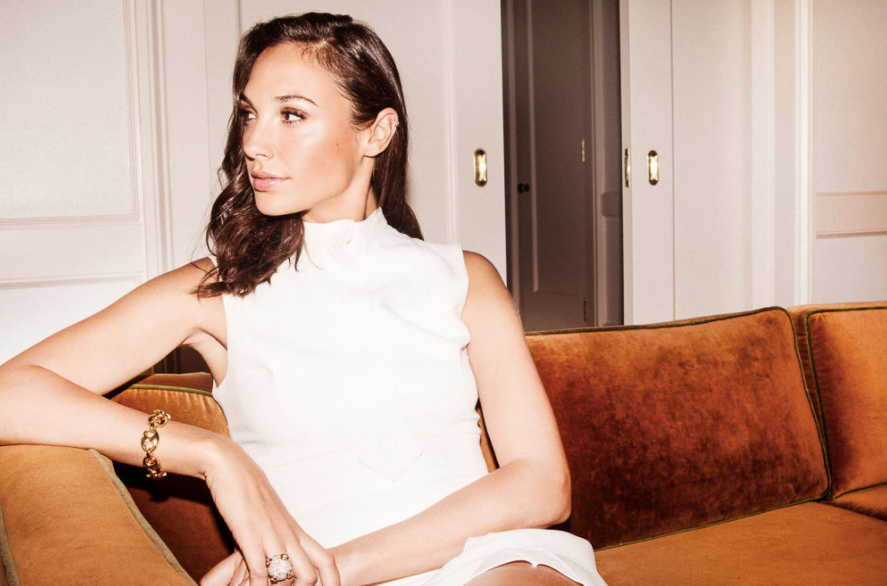 Using her fame for good, Gal teamed up with Reebok to spread the word about the benefits of getting fit as a superhero. Gadot was modest in discussing her role model stature for young women. "I believe that the more exposed young girls are to strong inspiring female role models, the better it is," she said in support of the much lauded Reebok "Be More Human" campaign.
Since achieving global fame, Gadot has proven heroic on and off-screen. Working her influence to aid those in need speaks to her broader perspective on the world beyond the Hollywood bubble. In shoring up her stance on the fundamental importance of quality education, she encourages her fans to develop their own passion projects and causes.
Gadot's warmth and wit in this competitive industry has seemingly protected her from the common pitfalls of instant international stardom. In fact, she scores major points from her fan base for sporting shoes most of us can afford. When the actress stepped out on the red carpet for the Los Angeles Wonder Woman premiere, she wowed with jewels from Tiffany and showed off a Givenchy siren red halter sheath with aplomb. Yet all the fashion blogs were fixated on Cinderella's shoes. Who designed those elegant gladiator sandals? Think ALDO, for a mere $50.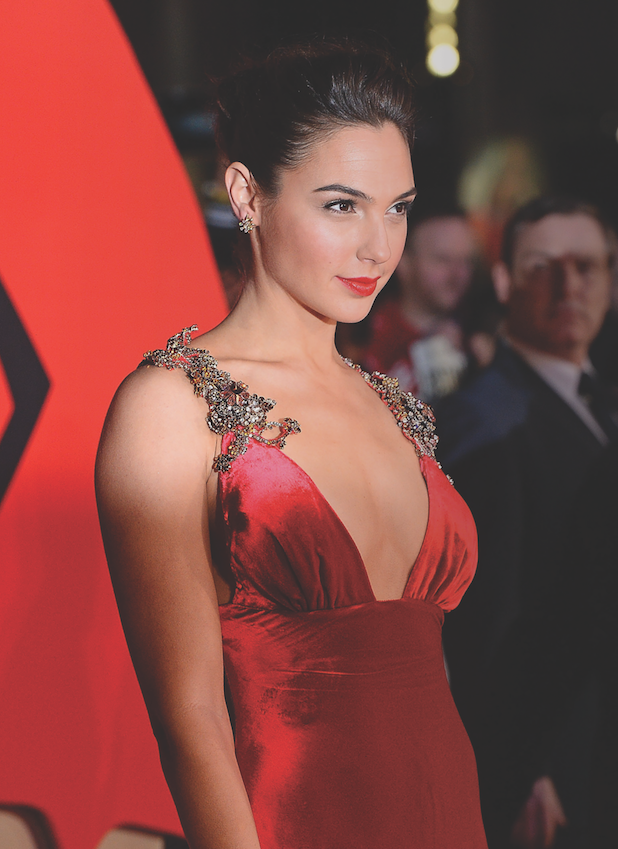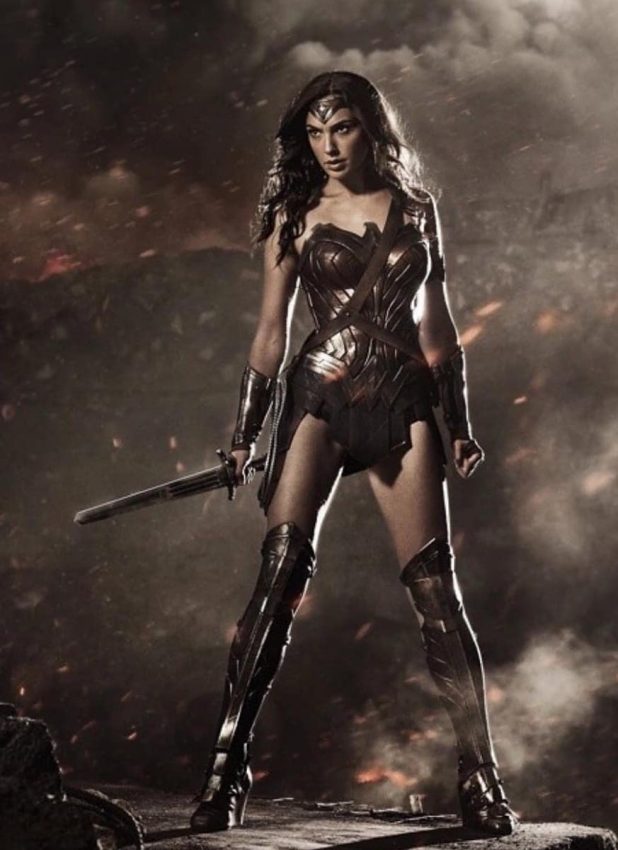 While Gadot's red carpet style runs traditionally feminine, she admits she feels more at home in boot cut denim. Levi and Calvin Klein are her go-to brands when it comes to kicking back with family and friends.
2020 should prove a seismic year for Gadot, but before the splashy Wonder Woman 1984 rollout, she'll be turning heads as the new face of Smartwater. With its product line set to grow this year, the designer water is partnering with Gadot as part of a media investment that amounts to the largest marketing campaign in the Coca-Cola-owned brand's history.
The most breathtaking Gal Gadot feature is her gaze— quixotic, sublime, smoldering when necessary. When her dramatic eyes settle on you, it's utterly unsettling. Every cinematographer and photographer to work with her has made expedient use of this element of high drama, ostensibly hiding in plain sight. Her striking facial features make the notion of eyeliner and eyebrow booster seem suddenly excessive. Her cupid's bow smile, though coming in second place, moves audiences in ways that marketers dream of. If her 2020 lineup is any indication, we'll be seeing a lot more of this charismatic face for years to come.