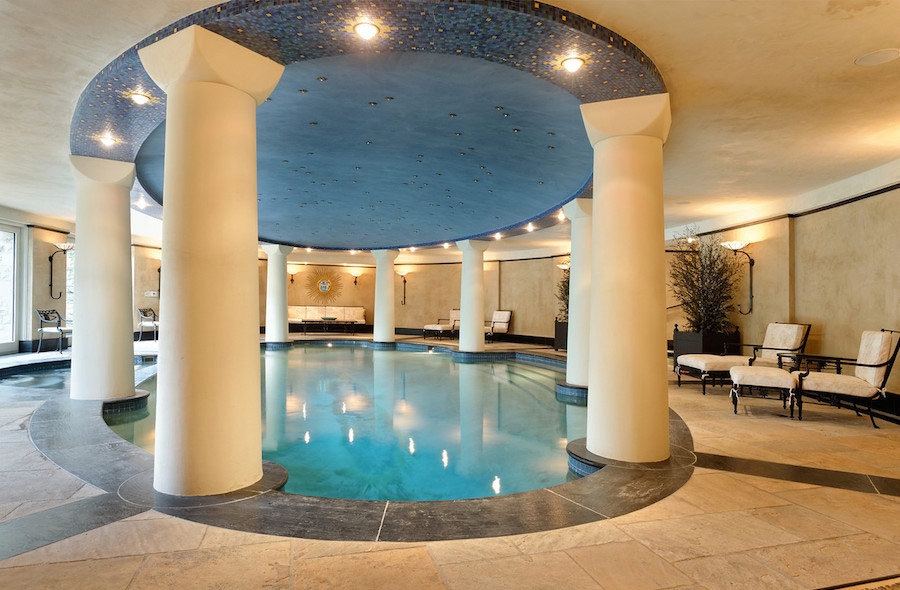 When the cracks began to show in the seemingly unbreakable boom that was the U.S. housing market, smart money – as is often the case – ran for shelter in an effort to insulate itself from the coming doom.
That's the thing about smart money: it stays around, it's prepared and it tends to grow when times are tough for the broad markets. Just like a diamond created under pressure, it comes out much more valuable if given the proper amount of time. Nowhere else is this paradigm more evident than in the global luxury real estate market, where smart money, savvy investment and the creation of the world's rarest properties have created a new kind of currency.
The luxury real estate market, never stronger or more vibrant with cash buyers from all over the globe, provides tangible wealth and cachet unmatched by a simple stock portfolio. Smart investors have come out of the worst financial crisis since the Great Depression stronger, wealthier and with a hunger for rare, pre-built property. And more than ever, this smart money is coming from emerging markets outside of the U.S. "We are seeing Chinese purchasers notably in Australia and California, and the second home market in Spain is dominated by German and Russian buyers. Cash buyers continue to invest in luxury real estate as it offers an attractive investment option in a tangible asset," says Philip White, President and Chief Executive Officer of one of the world's most prestigious real estate companies, Sotheby's International Realty Affiliates, LLC.
There is a fairly easy explanation for this. When the U.S. housing bubble burst, the value of the U.S. dollar fell dramatically, strengthening other currencies. This provided foreign investors with large "discounts" when purchasing property in U.S. dollars. And, even though U.S. bonds were downgraded from their AAA rating in August of 2011, the U.S. market has still been considered to be a safe haven for investment. So, say "hello" to wealthy foreign investors looking for good values where they can park cash and "welcome to the U.S. luxury real estate market." This influx of foreign cash has largely insulated the luxury real estate market from the woes of Middle America and its slow recovery. Luxury property values in cities like New York, Miami, Los Angeles and Seattle have significantly increased since 2008 with demand high and inventory low. According to White, "The United States is improving as year-over-year price increases have exceeded most economists' predictions, resulting in lower inventory due to lower interest rates."
The shockwaves from the U.S. market crash took time to work their way into foreign markets and ultimately had a similar effect. But, as was the case with luxury properties in the U.S., demand for foreign properties that fit the new generation buyer (rare, unique, pre-built to meet their lifestyle) increased, keeping values high and inventory low. Foreign markets like Asia, Europe and South America have seen luxury real estate value and sales sky rocket since the market collapse. "From what we observe, 2012 was another strong year in real estate with the Asia market continuing to be strong in terms of sales both in the metropolitan areas and for special properties in unique locations," says White.
An emerging category of luxury real estate -or ultra-luxury real estate – is the "Trophy Property." Although the emergence of cash purchases in the $5-$20 mil range has been impressive, it's the record-breaking, one-of-a-kind "trophy" buys that have been the most surprising. These properties tend to fall outside the normal dynamics of the overall marketplace and are a result of investor demand and limited supply. Rarity of location, unique amenities, world-class views and size tend to play important roles in attracting interest.
Luxury real estate investors also don't want the hassle of building to suit – a testament to the fast-paced lives of each of these buyers. Building a world class, rare and unique property on highly sought after land in a foreign country is a daunting task. It's much better for an interested investor to seek out a pre-built estate than to spend years perfecting it themselves. This is evident in major cities like New York, Los Angeles, Hong Kong and London. Cities like these are highly sought after, but are limited on space, making a scratch build extremely costly and difficult. According to Dean Jones, president and CEO of Realogics Sotheby's International Realty, "We're monitoring a new generation of luxury homebuyers seeking financial safe harbor in exotic, ready-to-go real estate. Some of the most extraordinary properties on earth were built at the best of times during the past economic cycle. A select few are now making their way to market for the very first time and oftentimes at preferred pricing. This includes destination properties accessed only by private aviation and long range yachts – this lifestyle is making a comeback."
Former owners are also coming to terms with the new currency they've created, many of whom spent millions creating the one-of-a-kind properties now making their way to market.
George Herrdum, a retired founder of GFTA, a pioneer in computer-based technical analysis of foreign markets and a currency advisor, spent plenty of time and money building family homes in remote locations. "Priorities change, and I've come to realize my time is everything. It's the memories of family and friends that matter, not my time spent with architects and contractors." Herrdum is the creator of one of the world's rarest and most unique properties, a self-sustaining island retreat surrounded by the Kootznoowoo Wilderness Preserve in Alaska.
Herrdum's creation in Alaska is one of a select few. This subset of real estate has created a new kind of currency, one traded amongst the ultra-affluent just like simple stocks or bonds. With inventory highly limited and with global markets in a constant state of influx, real estate professionals, investors and collectors can expect that by owning a piece of luxury real estate that is rare, unique and lifestyle driven, they carry a very valuable piece of currency.
For more information on the properties featured, contact Jennifer Zimmerman with Sotheby's International Realty Affiliates, LLC at [email protected] or call (973) 407-6375.