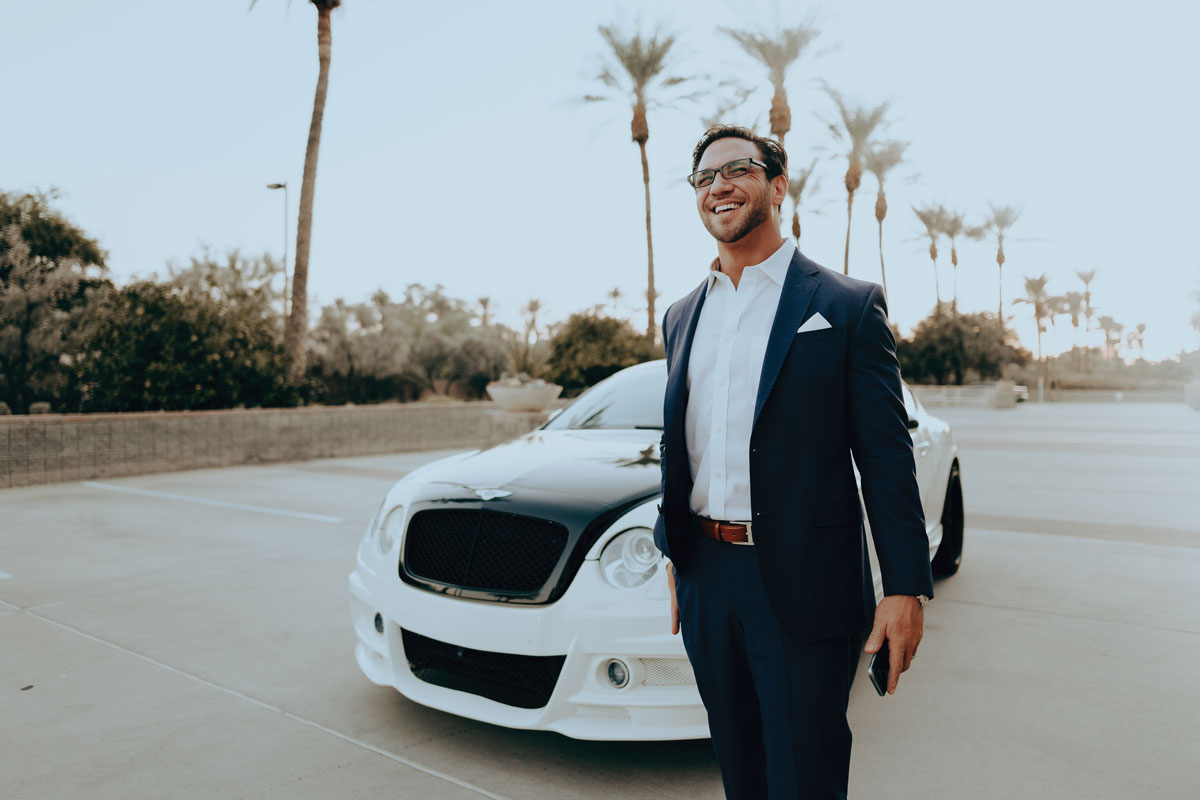 Those of us who have attained massive success know that regardless of how much we've achieved, there is always another brass ring dangling in the distance. It's in our DNA. Somewhere inside of each of us lies a fierce, unwavering thirst for more. First, we want to become a millionaire. Then, we want to become a multi-millionaire. After that, we set our eyes on 100 million, and then…the Big B, a billion dollars. It is the ultimate monetary prize.
According to Forbes, there are currently a record 2,043 billionaires in the world (up from 1,810 last year). If you are already in this elite club, congrats. You've made it. You possess the kind of wealth that can change the world and you can probably stop reading now. But what about the rest of us on the outside looking in? How do we reach the Big B?
My path to the Big B has been a long and strenuous one. As graduating valedictorian from the School of Hard Knocks, I once felt trapped inside of a maze. Every time I hit a wall, I had to change directions. It became infuriating. I would think to myself, How many damn walls do I have to hit before I finally reach the end?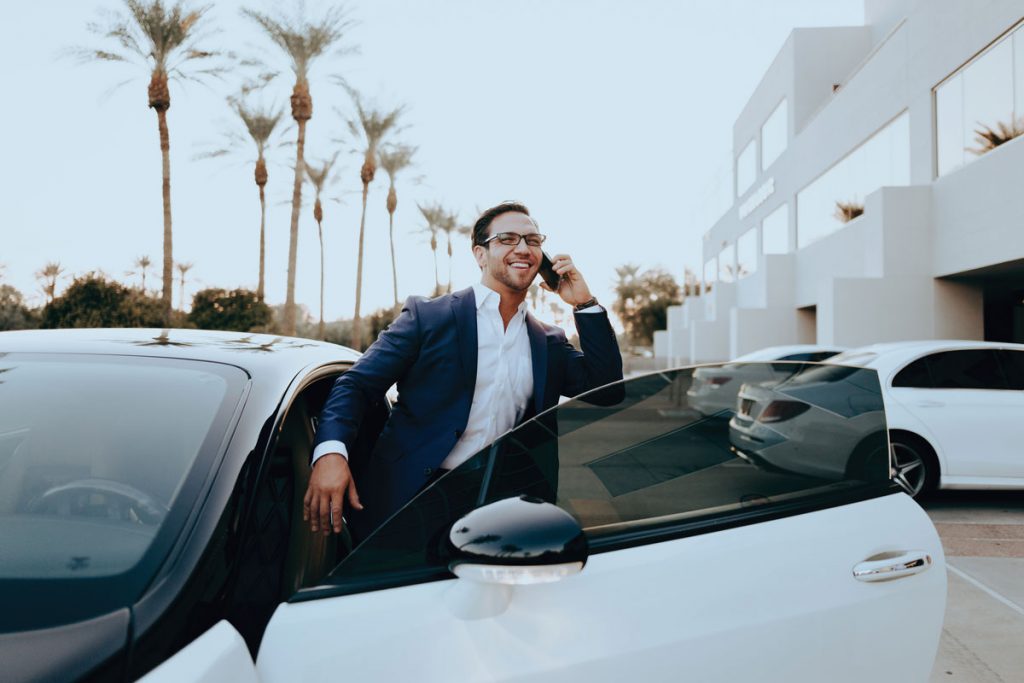 Being the son of a mathematician and a biochemical engineer, people assume I lived a privileged childhood, but I grew up dirt poor. My parents emigrated to the United States to follow a private school movement called the Maharishi School. The only good thing about the school was that I received free tuition and family housing in a trailer park. I spent my spare time working in a youth shelter and had very little financial support. The owner of the shelter, my childhood mentor Rolland Wells, focused his entire life on educating those in impoverished cities across the globe. His idea was that even in the most desolate parts of the world, people's drive, willingness to learn, and determination for a better life can still trump their environment.
"The daily noise in the market is a reflection of base human emotions like fear and greed, and these things exhibit clearly defined patterns."
I then knew in my heart that I had to do something to help give back. But I didn't want to go down the conventional route. I saw the financial struggles Roland had to endure running a non-profit —constantly looking for grants and kissing asses to raise money. And yet I also saw first-hand what someone like him could accomplish with 100,000 dollars. So I imagined what he could do with a million…or better yet, the Big B. He could truly change the world. And so could I. First I just needed to find an industry where a mere sliver of the market share could equal the Big B and focus all my energy on it.
What I discovered was Forex. If you're unfamiliar, Forex is a market that trades nearly $5.3 trillion every single day. Its daily volume dwarfs that of all stocks, commodities, and bonds, and is equal to about 53 times that of the New York Stock Exchange. Some of the big banks allocate as much as twenty to thirty percent of their funds into the Forex market and generate between forty and sixty percent of their total profits through trading currencies.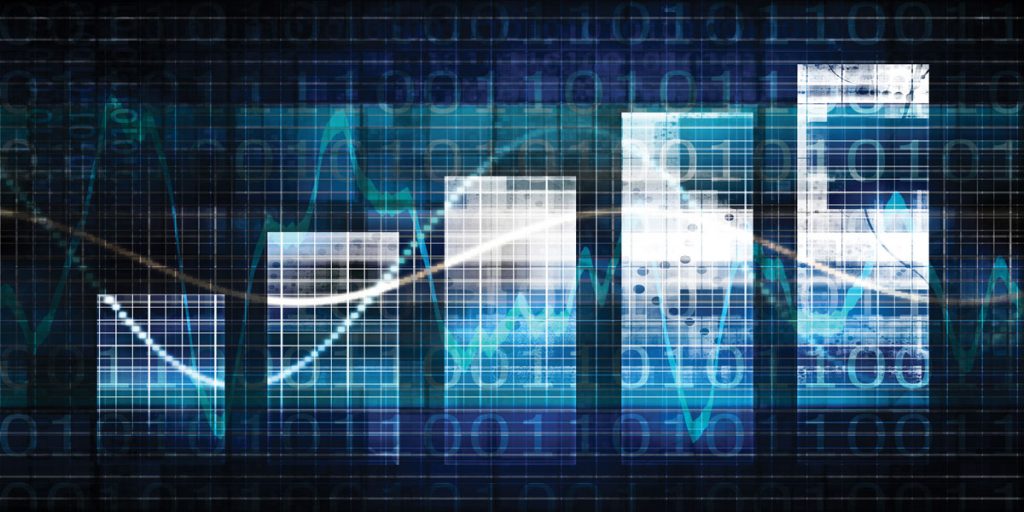 If you've never heard of Forex, don't worry. I hadn't either. This is because as far back in the mid-Nineties, the market was exclusive to banks and corporations that could pull together over $40 to $50 million minimum in liquidity. Smart traders gravitated towards it because the more money you have on margin in the Forex market, the more money you can make, and the less risk you have. We follow a strict two percent risk management system which means, if you have 100k in the market, the most you can lose on a trade is 2k, and the most you could gain is 4k (we always go 2:1). Now take that 100k and multiply it by 10, or 100, or 500, and factor in that some successful traders win 70 percent of the time. This market indeed makes millionaires into billionaires.
As my expertise in Forex grew, I met Richard Gardner. One of the most brilliant technologists I've ever encountered, Richard was a lead developer/architect for IBM Watson and built the largest global sentiment database in the world. He drastically changed the way I traded and made me start thinking in probabilities. I began looking at the world differently, paying attention to the mood (or sentiment) of our nation by analyzing various news apps that gauge investor's risk appetite.
What I discovered was life-changing. I had finally reached the center of the maze. Richard made me realize that the daily noise in the market is a reflection of base human emotions like fear and greed, and these things exhibit clearly defined patterns. Traders around the world use advanced trading systems to map exact turning points in the market. When these patterns point in the same direction as the economic fundamentals (investor risk appetite, natural disasters, and global health), one can shift the probabilities in their favor.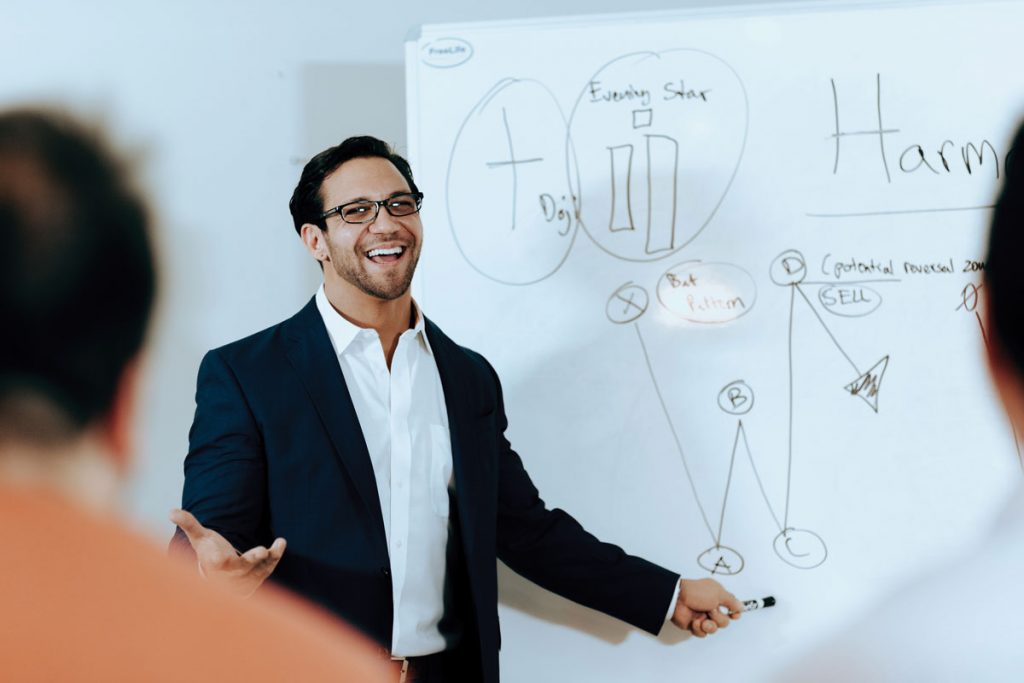 After years of fine-tuning my theories and working on advisory boards for major hedge funds, prop funds, and some of the most successful Forex traders on the planet, I finally created a high probability system for retail traders. The system takes into account economic data and fundamental analysis, technical analysis, and US risk sentiment to help one make educated trading decisions based on specific criteria. Through these criteria, I sparked the interest of all those funds and trading schools, before settling with the most sophisticated new school that teaches people how to change their lives by trading Forex, the Trading Institute.
Today I run the entire curriculum at the Trading Institute, living my lifelong dream of educating others while simultaneously helping them see some serious returns. And as I inch closer to the Big B, I am already able to make witness substantive change in the lives of those around me. I feel my sense of purpose grow each day as I near my one financial goal. Because, as I mentioned, 233 new billionaires were created last year. They all came from different backgrounds and industries; they all had their own unique path to get to the Big B. Forex is my path. What's yours?