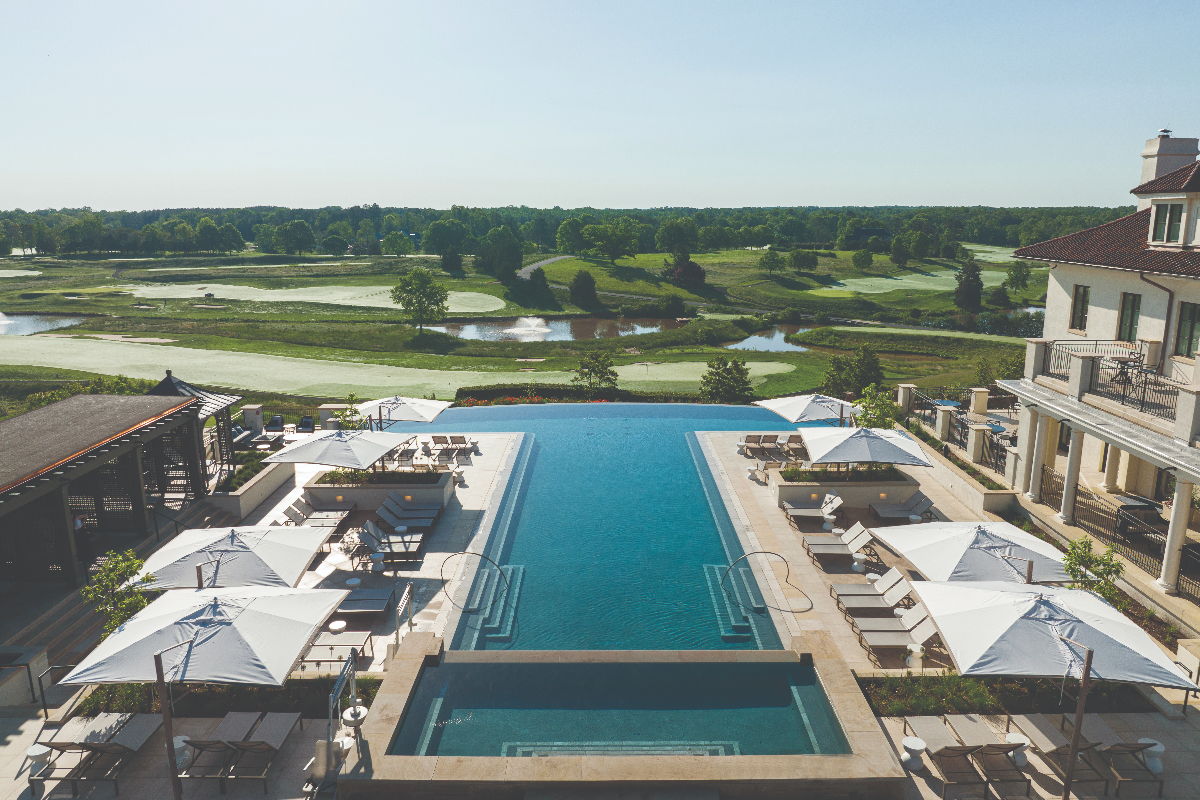 Looking to explore bold, new golf frontiers this summer? Take a gander at these simply magnificent golf courses to up your game, all while delivering a compelling travel experience in spades. At Jetset, we revel in our golf obsession—from the latest and greatest graphite-shafted irons, to rewatching classic Masters moments, to the best craft brews on tap at the clubhouse. For us, and over 50 million golfers around the world, it's a thrilling prospect to discover a new gem hidden in the distinguished global landscape of this game.
Keswick Hall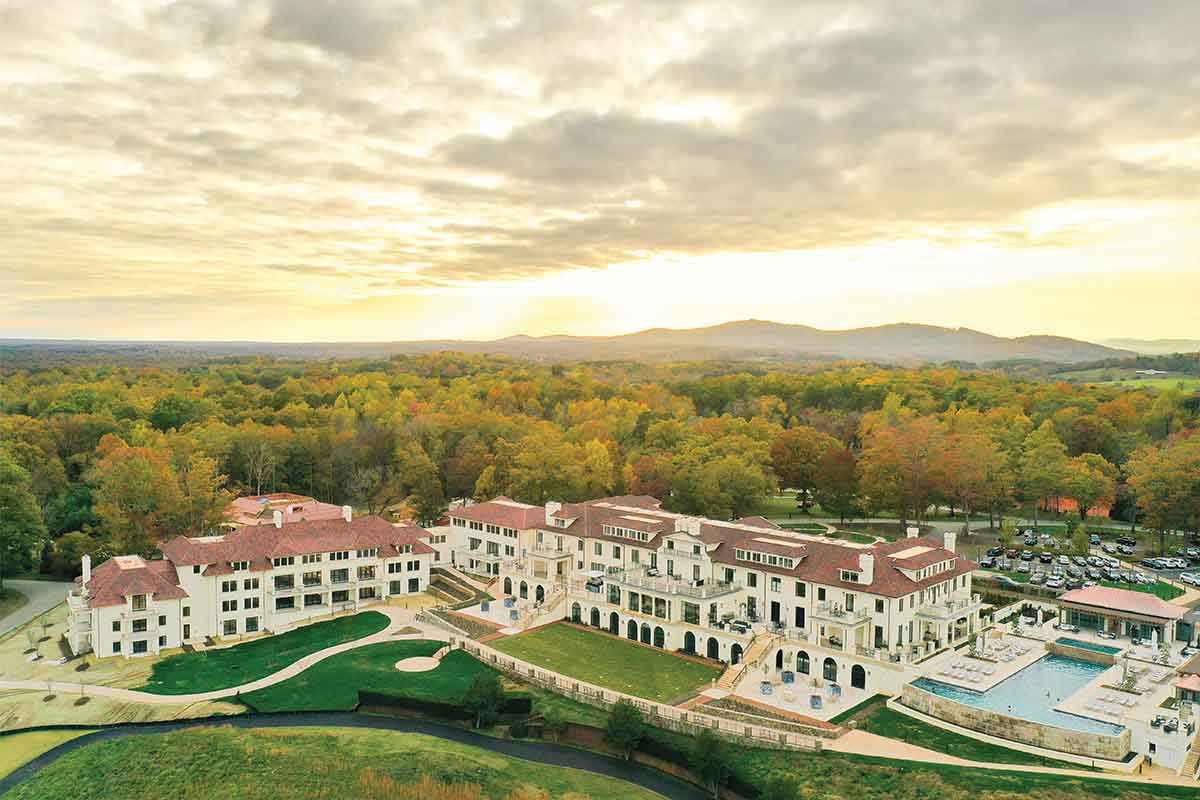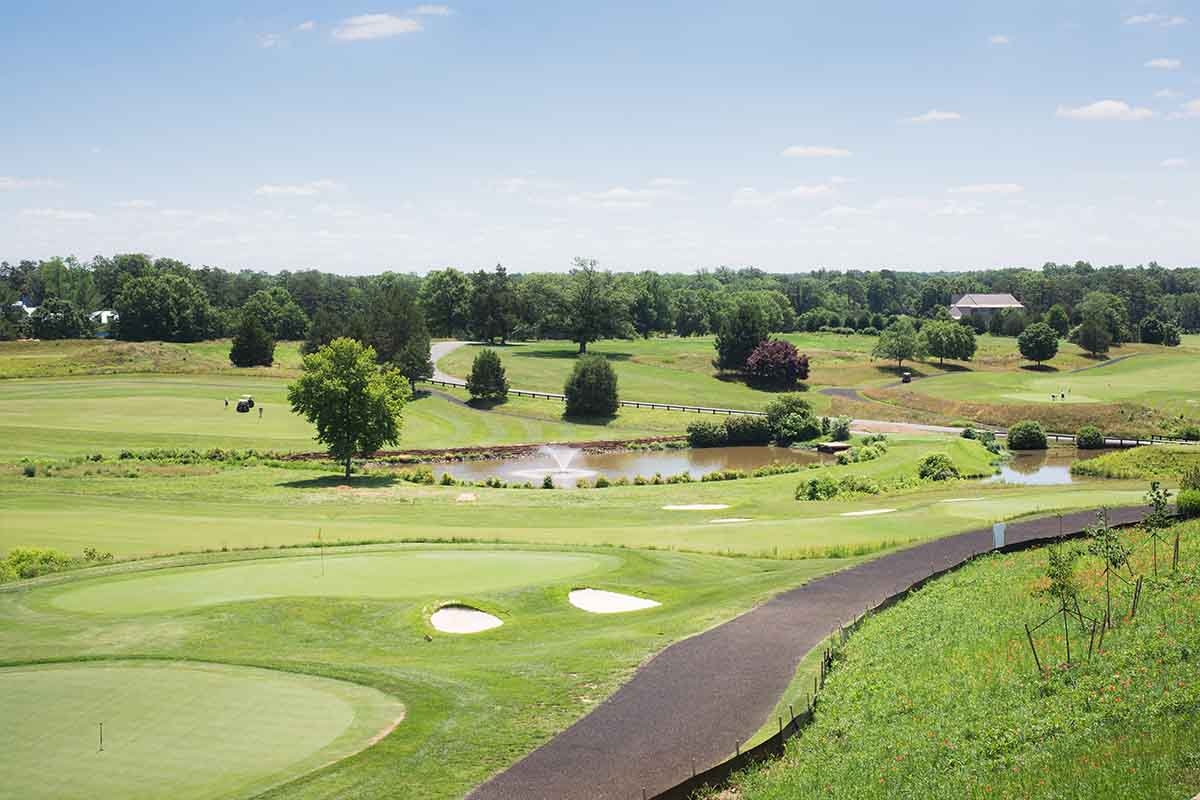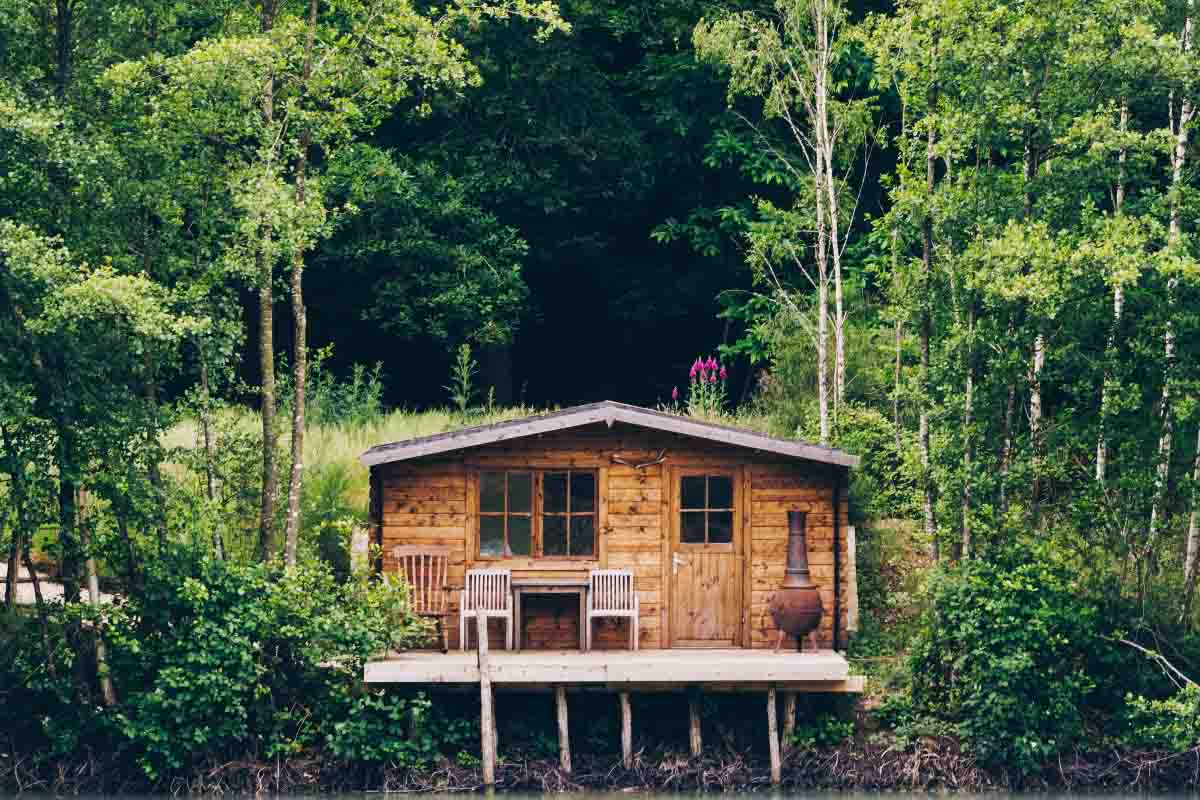 Golf insiders rejoiced when Keswick Hall recently reopened after a four-year closure and thrilling top-to-bottom renovation. With the reopening, Keswick Hall invites guests to experience the refreshed, award-winning golf course, brand-new spa, sparkling infinity pool, 80 sumptuous guestrooms and suites, and a culinary program overseen by Jean-Georges, including Marigold by Jean-Georges. Full Cry Golf Course, one of the last courses that the brilliant Pete Dye created, is consistently rated as one of the best in the nation. The 18-hole, award-winning layout combines the undulating geography of central Virginia with contemporary golf course architecture. The nearby Blue Ridge Mountains provide a picturesque background for the tough course, strategically created for golfers of all skill levels to enjoy themselves.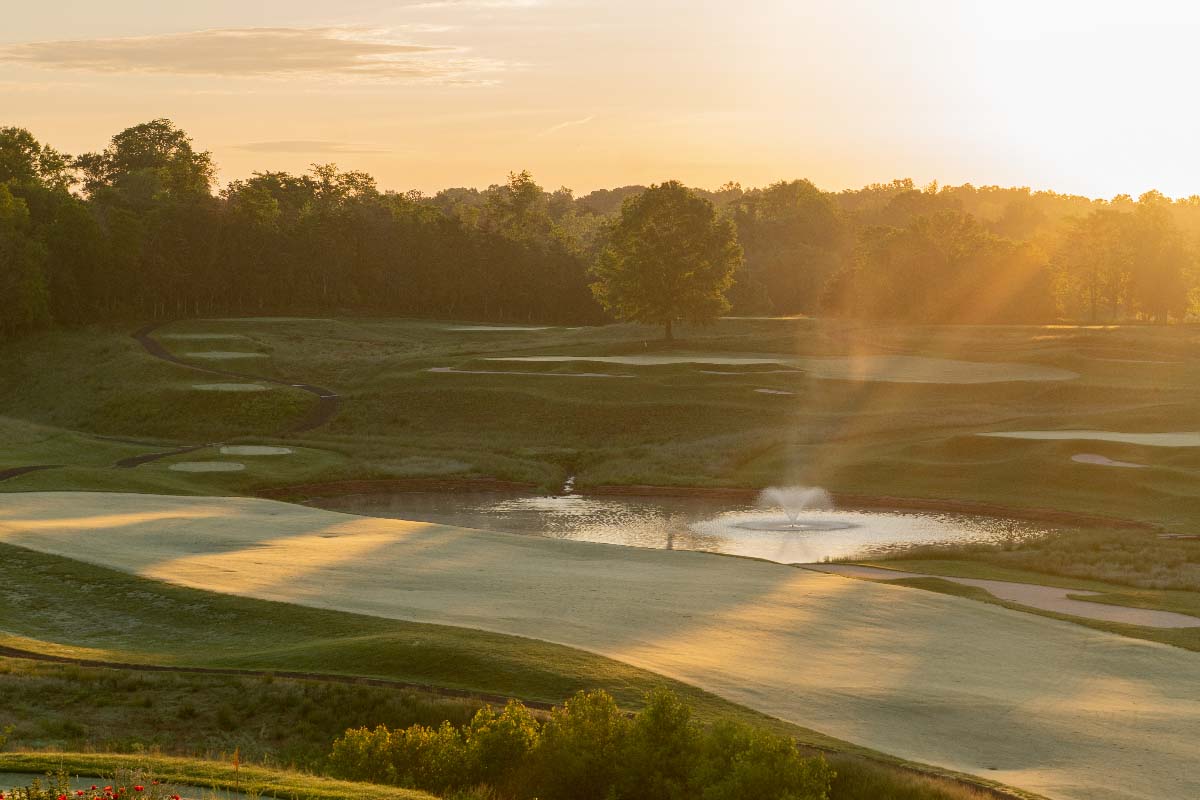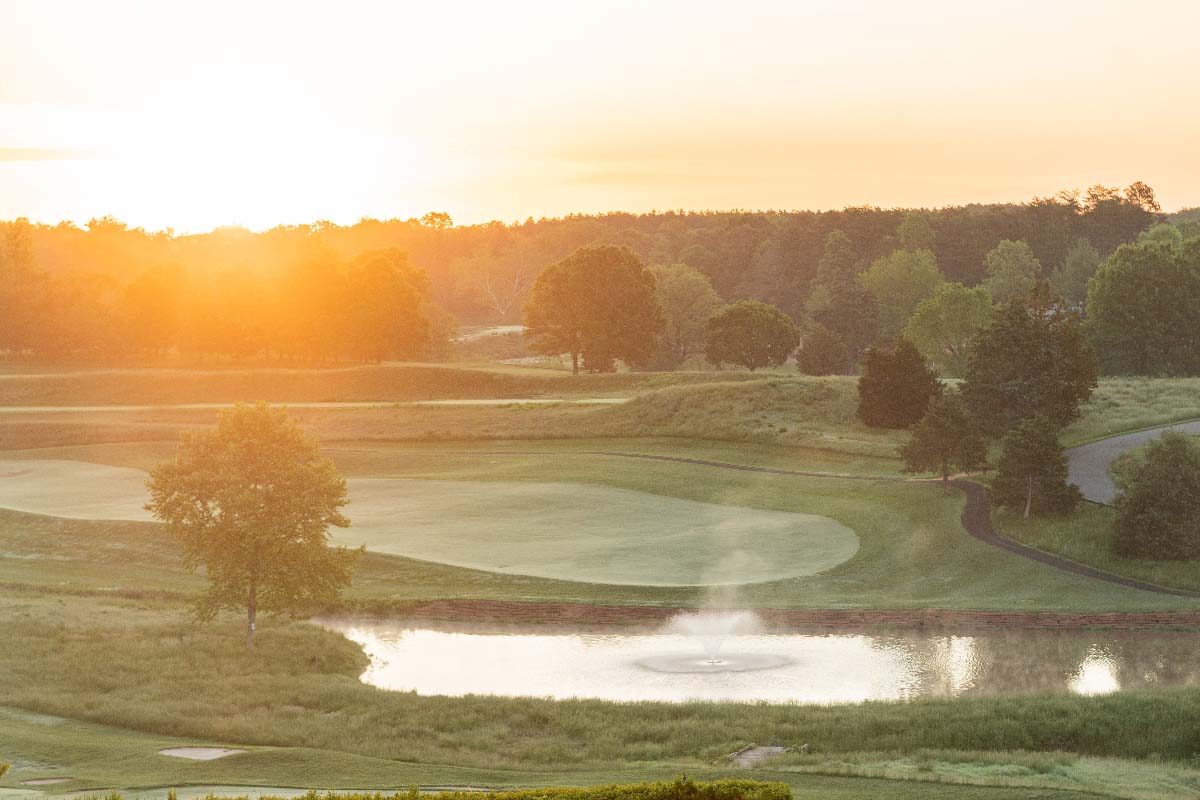 Pete and Alice Dye's renovations to an existing Arnold Palmer course at the 600-acre boutique Keswick Hall resort opened in 2014—garnering a ranking inside Golf Digest's top 20 in Virginia ever since. The Dyes' minimalist design offers options off the tee and open approaches to run balls onto greens if desired, but challenges golfers who are off line with difficult, small bunkers. With holes short and long, the course is varied and the conditioning is always excellent. The par-4 sixth hole is fantastic and challenging, and the finishing holes of 15–18 are among the best and most challenging in the state. This makes up for the significantly easier stretch of holes that are located around the turn and during the opening half of the back nine. And to think all of this gorgeousness is situated just outside of Charlottesville on a tranquil parcel of land with simply smashing mountain vistas.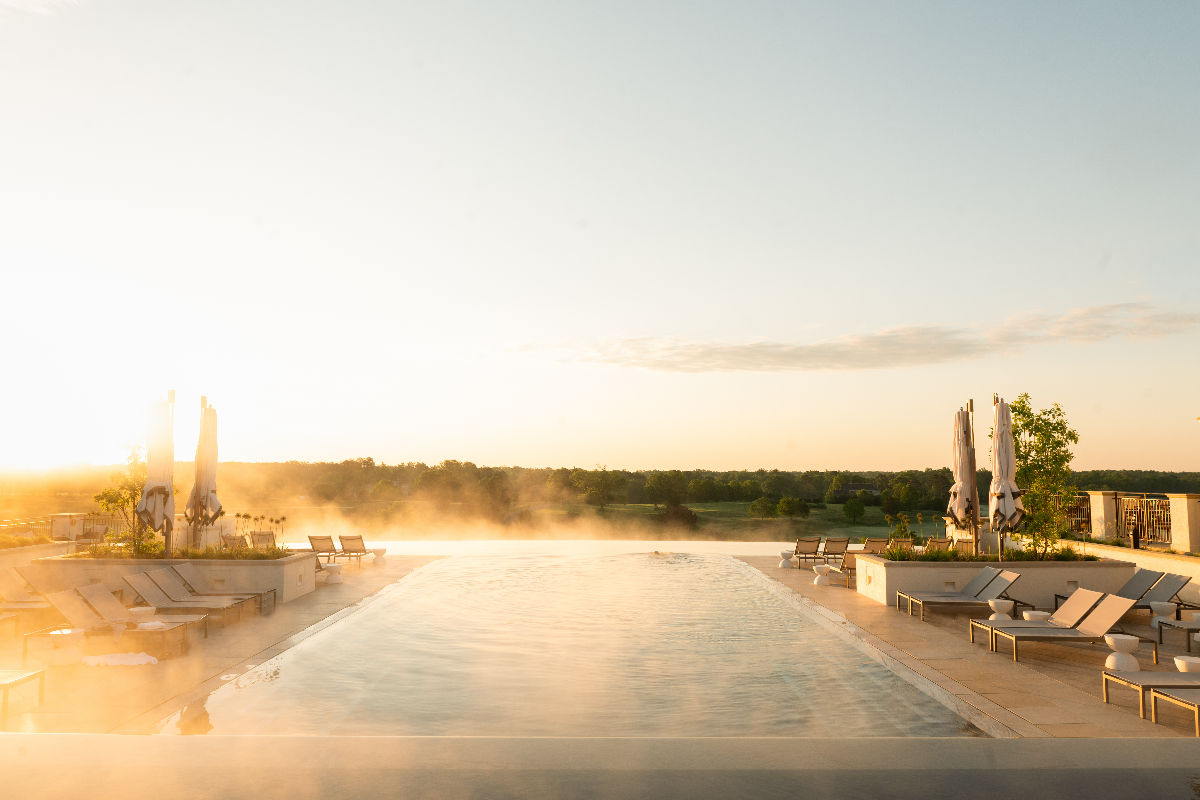 Keswick Hall has been known for elegance, luxury, grandeur, and a sense of peace in the Virginia countryside since 1912. The iconic resort has taken on a new role today, combining classic sophistication with luxurious, modern-day comfort. In addition, Keswick Hall has a farm that supplies fresh veggies, grass-fed beef, honey from the apiary, and other ingredients to the restaurant. At Keswick Hall, Southern Hospitality meets contemporary luxury touches, culminating in a sumptuous hideaway with a deeply ingrained sense of authenticity and place.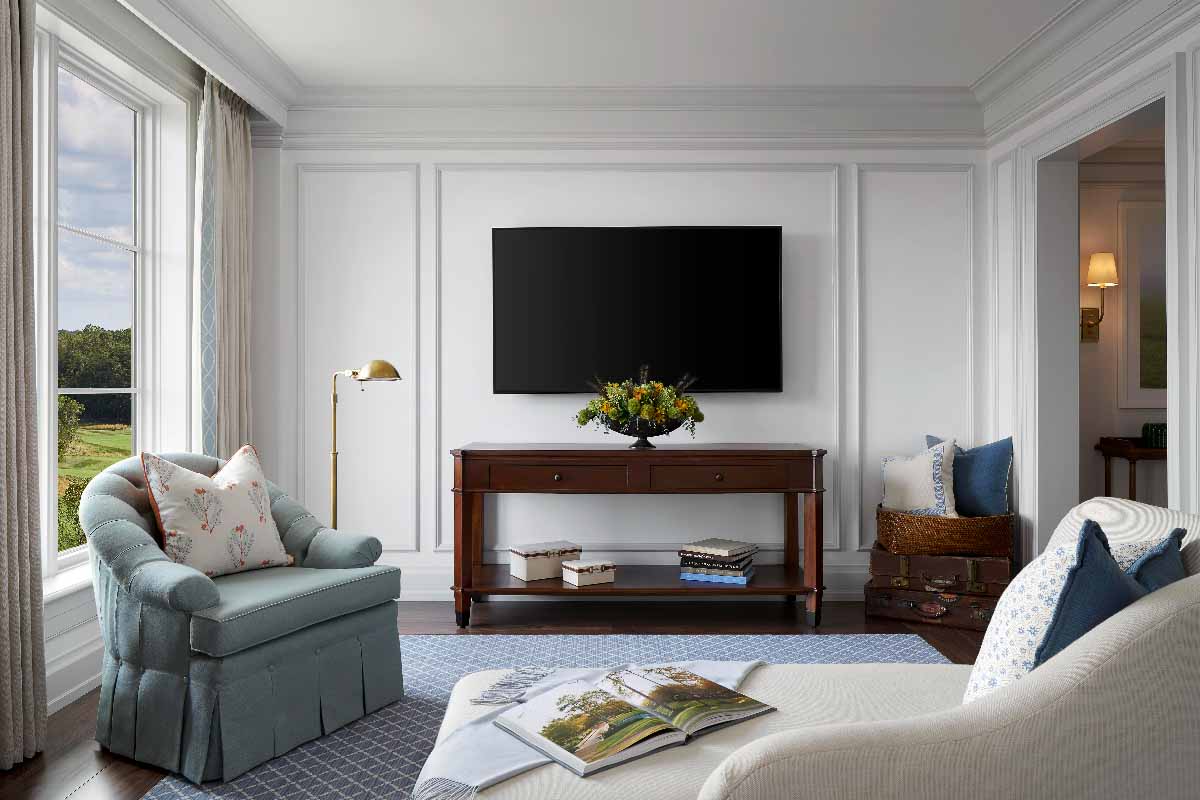 The building, which was originally built for the Crawford family in 1912, has gone through various owners and has lived as a country club, an Orient-Express hotel, and Sir Bernard Ashley's residence—the husband and business partner of fashion designer Laura Ashley. Robert and Molly Hardie, the current owners, acquired the property in 2017 and soon after started a complete refurbishment with the intention of modernizing and enlarging the old building.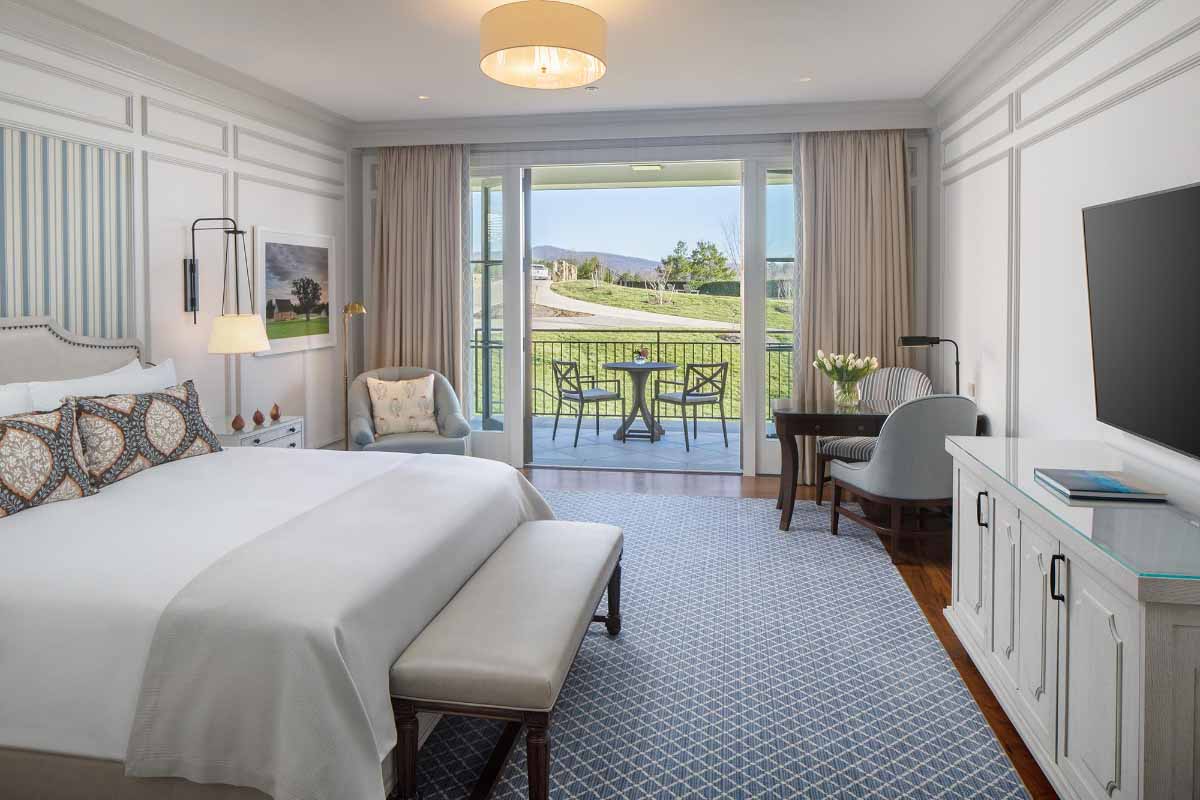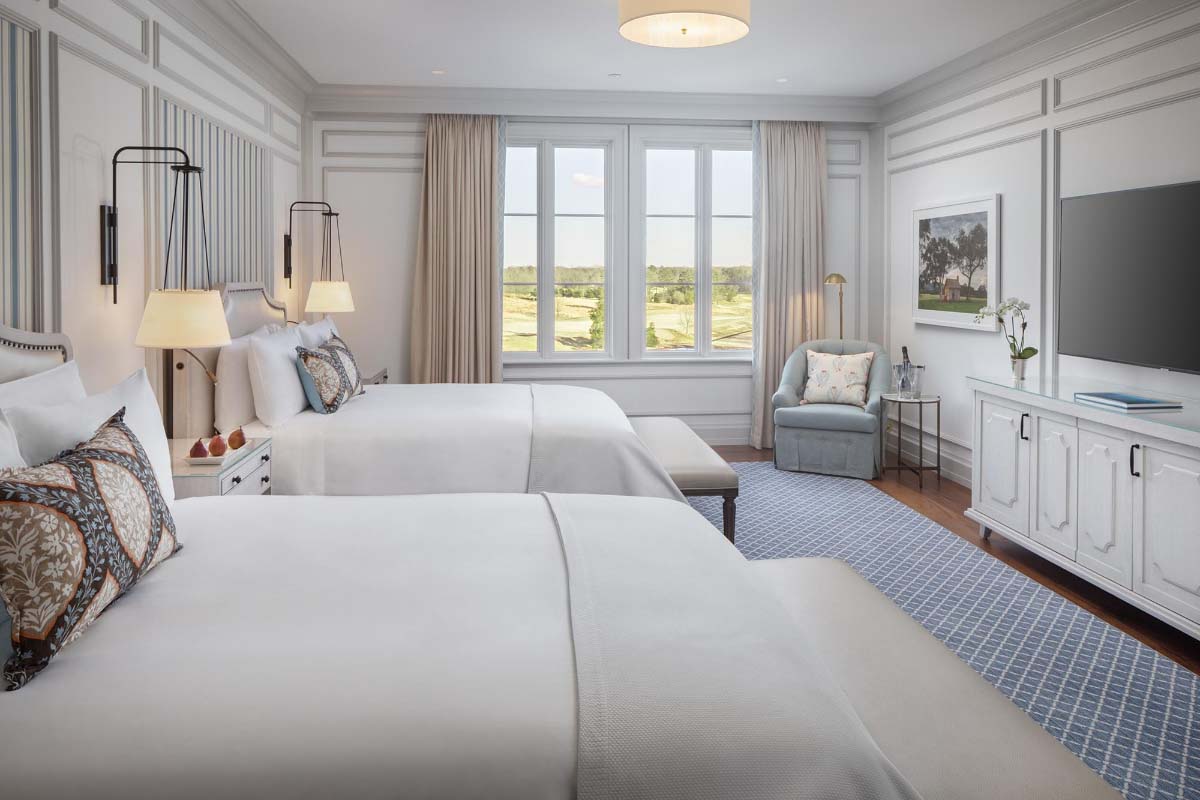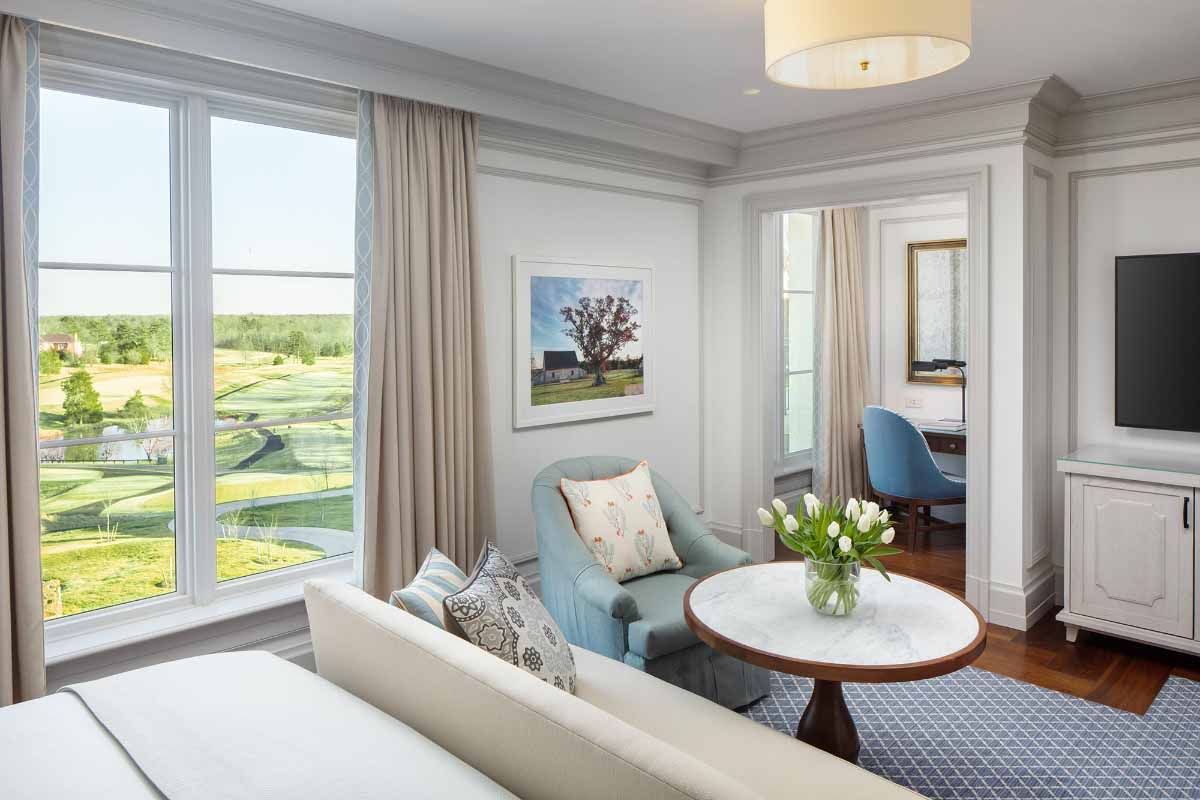 Les Bordes Estate
In the ultimate live on the links fantasy, Les Bordes Estate announces launch of sales at Cour du Baron, a collection of luxury residences in France's famed Loire Valley. Imagine home ownership near a UNESCO World Heritage Site, access to Six Senses Loire Valley resort amenities, all only steps from elite championship golf courses.
Artfully crafted by acclaimed architecture firm Michaelis Boyd to honor the historic Loire Valley region, discerning clientele will be lured by the lauded estate within the mythical Sologne forest. Cour du Baron's single-family residences represent a first-of-its-kind opportunity to own a home within one of the most compelling private communities in France. Residents are presented with a future-forward home ownership experience within the storied backdrop of a historic gem, offering endless recreation, and relaxation. Construction – led by VINCI – is well underway at Cour du Baron. Many of the homes have already been reserved by Les Bordes Golf Club members, though the first phases of residences are now available for purchase, with move-ins starting in early 2024.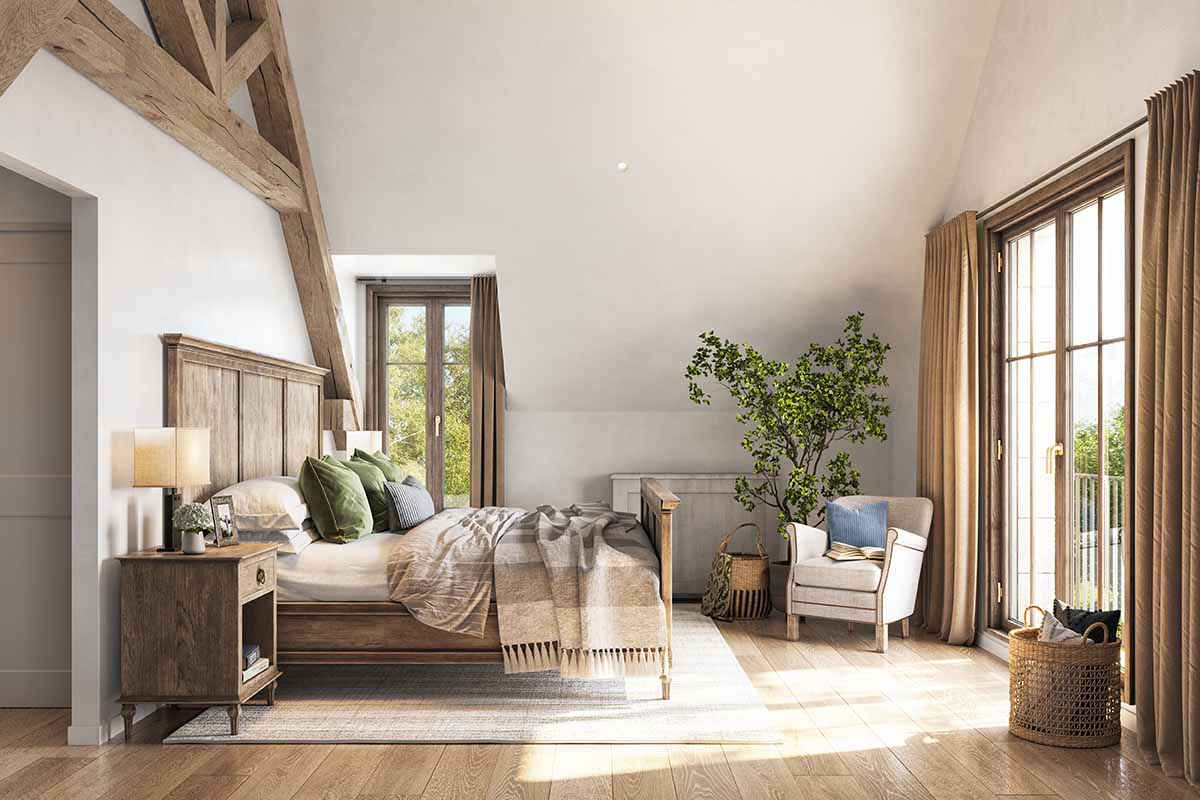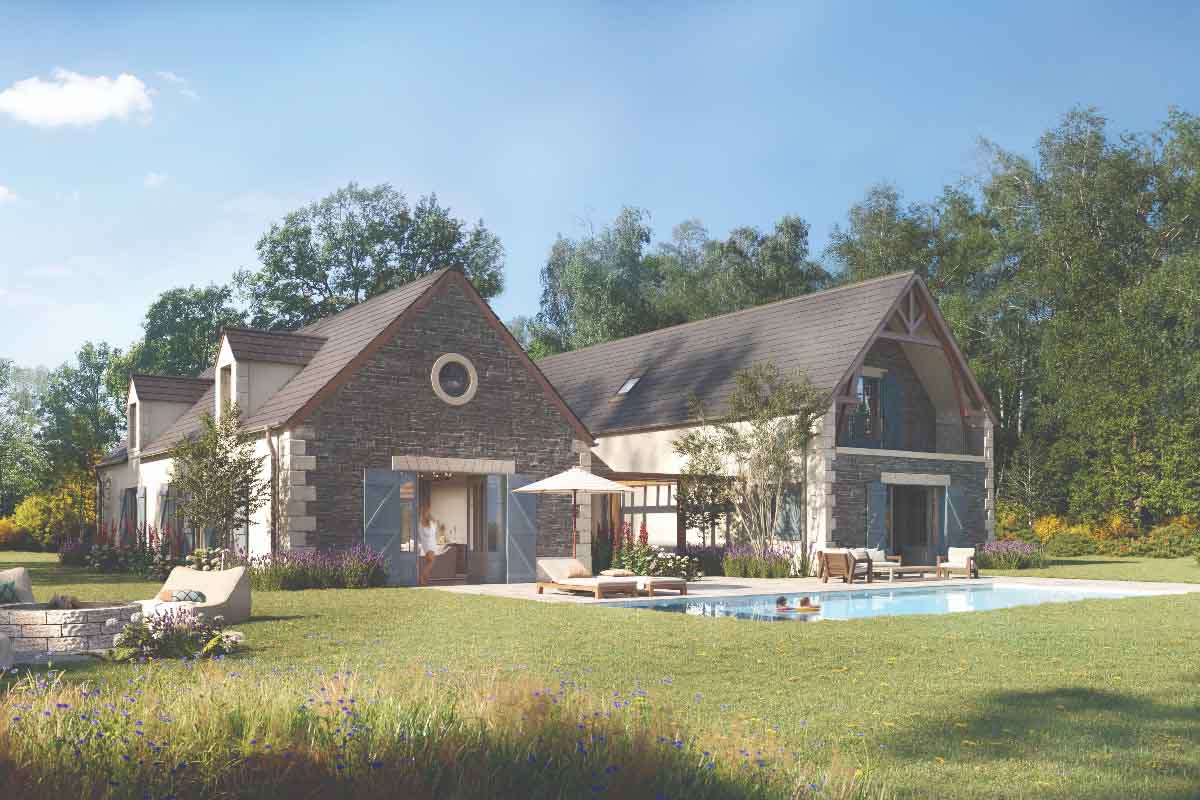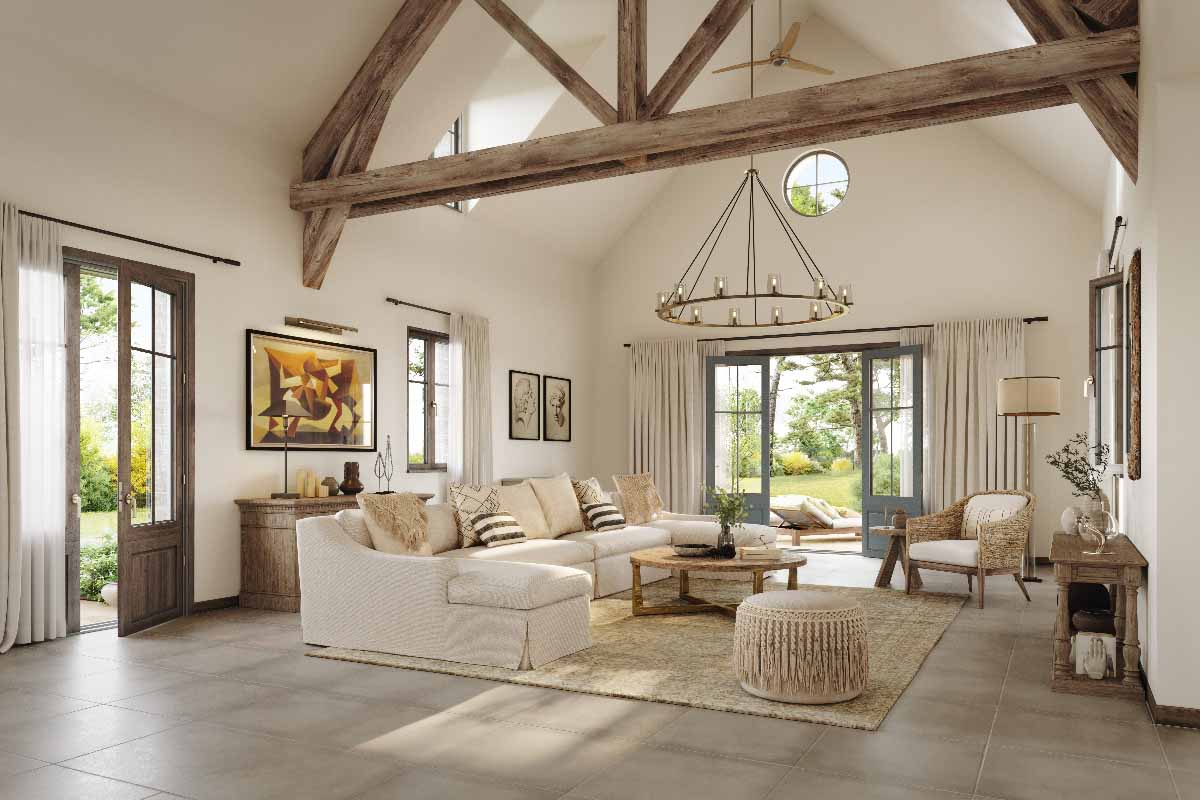 The estate encompasses the globally recognized Les Bordes Golf Club, which features world renowned championship courses including the New Course by Gil Hanse and the Old Course by the late Robert von Hagge, in addition to Cour du Baron, and will be home to the newest Six Senses Hotels Resorts and Spas – a pioneer of sustainable hospitality – featuring spacious guest suites, villas, and branded residences among the lush forest landscape.
This will include a stately Châteaux for fine dining, a lounge bar that reflects the traditions of the region, a Six Senses Spa with signature treatments and a medicinal garden, an organic kitchen garden and Earth Lab encompassing the resort's conservation initiatives, and elegant event facilities, providing residents with extraordinary resort services and amenities only steps from their homes as a part of the Les Bordes Estate private community.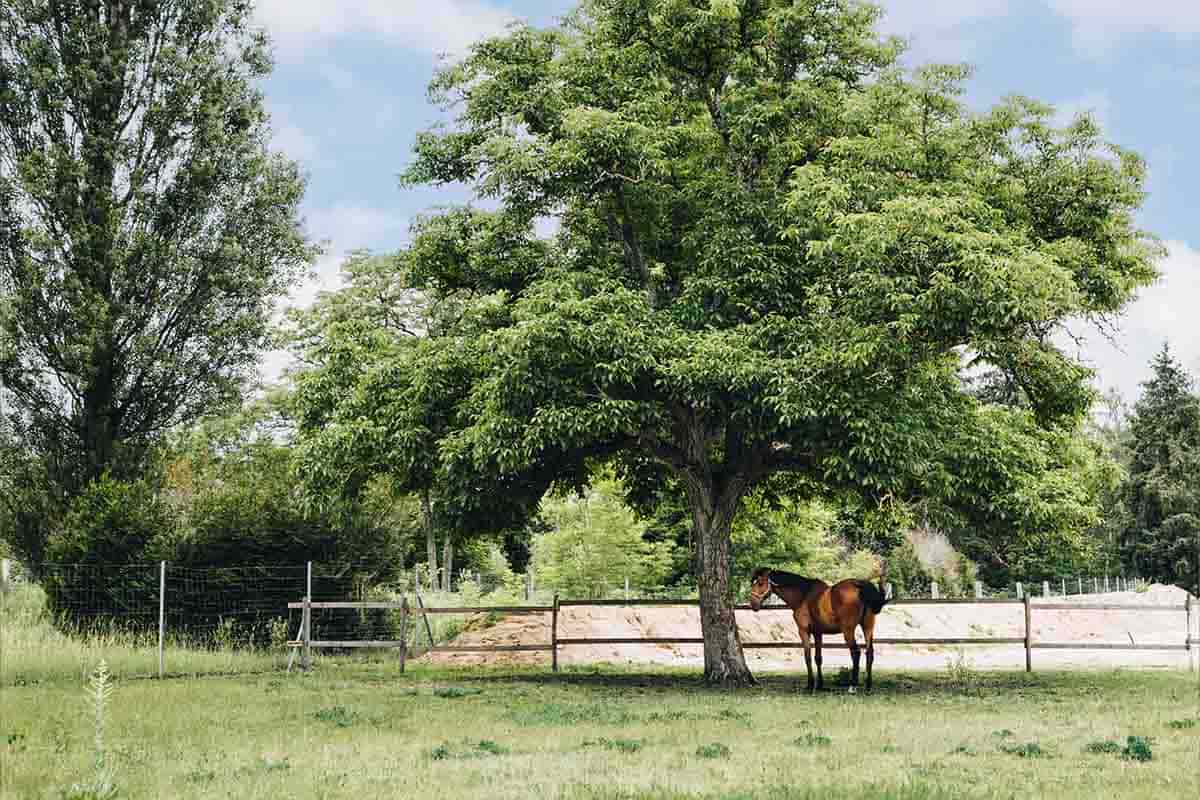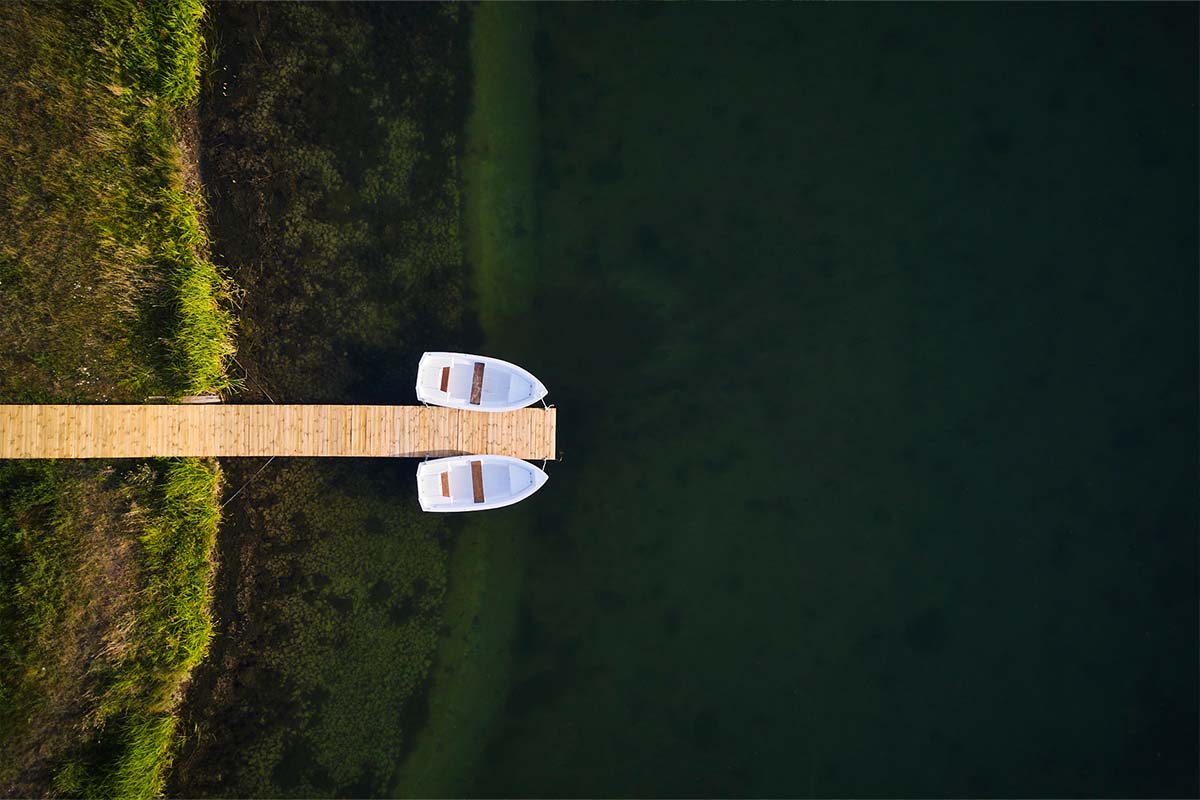 Les Bordes Golf Club's elite courses are as unforgettable as they are challenging with fairways weaving between the forest, glimpses of red deer, pheasants, and sweeping lakes. The Old Course is widely considered to be Robert Von Hagge's masterpiece, it has been consistently ranked amongst the top three golf courses in Europe over the past 30 years. It carves a tree-lined, 7,009-yard, par-72 course through the rolling Sologne forest. The New Course opened in 2021 and has been named among GOLF Magazine's Top 100 Courses in the World.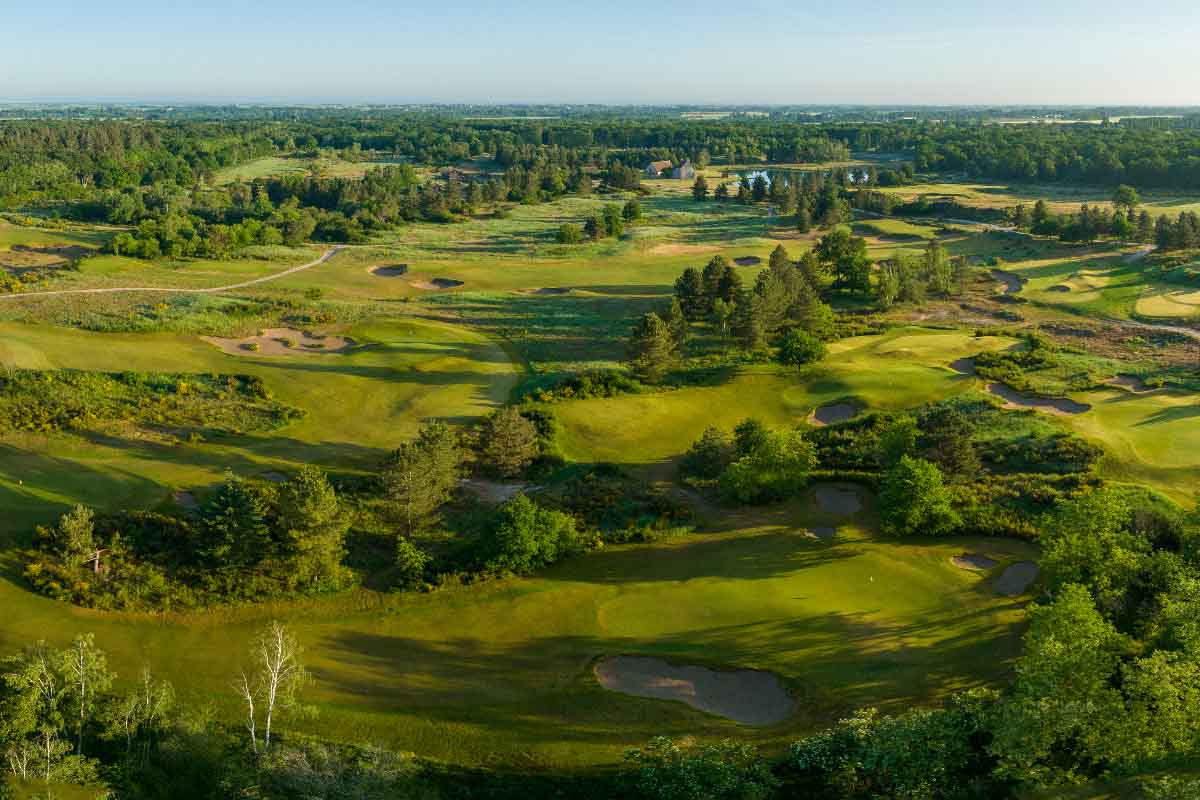 Cabot Saint Lucia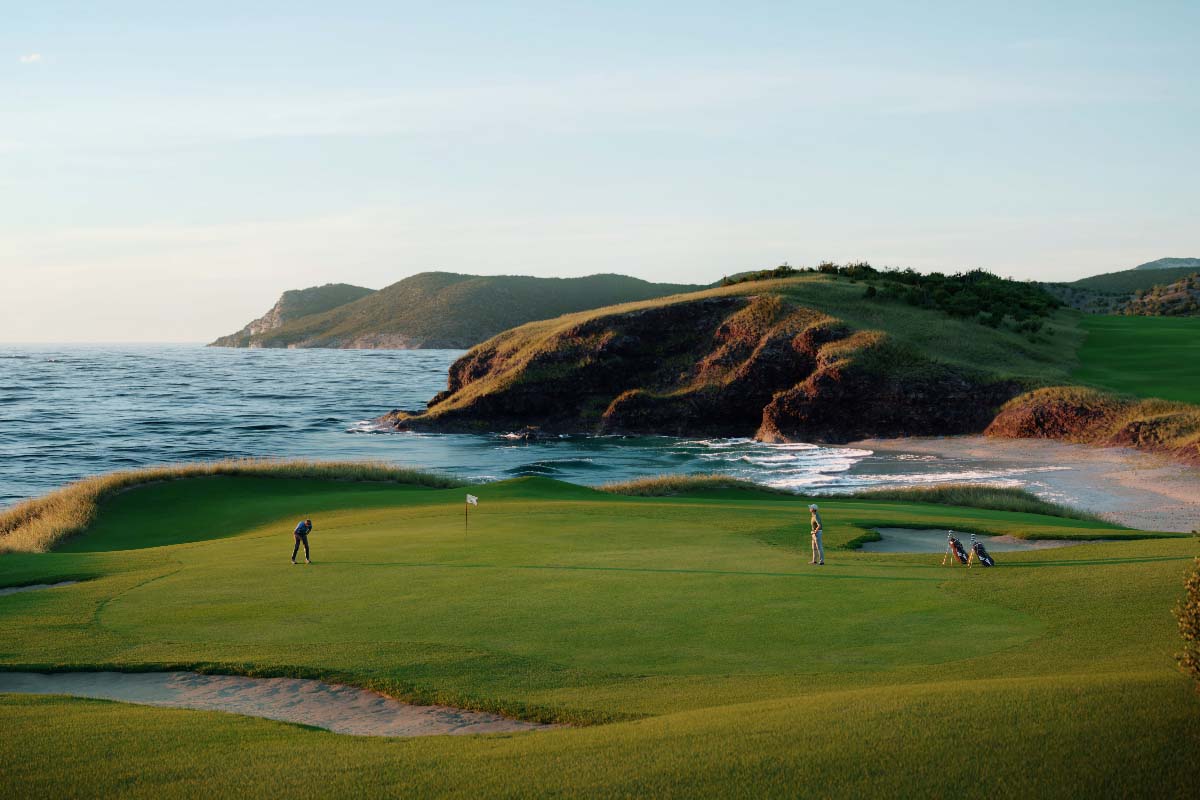 Cabot, renowned developer of master-planned golf resort communities, has a compelling release of new real estate at Cabot Saint Lucia on the horizon. Situated along 1.5 miles of breathtaking coastline, the development will include a residential community with world-class amenities and luxury accommodations for guests anchored by a stunning Coore & Crenshaw-designed golf course. Families seeking multi-generational homes in easy-to-access locales have fueled sales at Cabot Saint Lucia with buyers coming predominantly from the U.S. and Canada. Tours have taken place both virtually and on property in Saint Lucia. Many people have bought site unseen, a testament to the excitement for the development.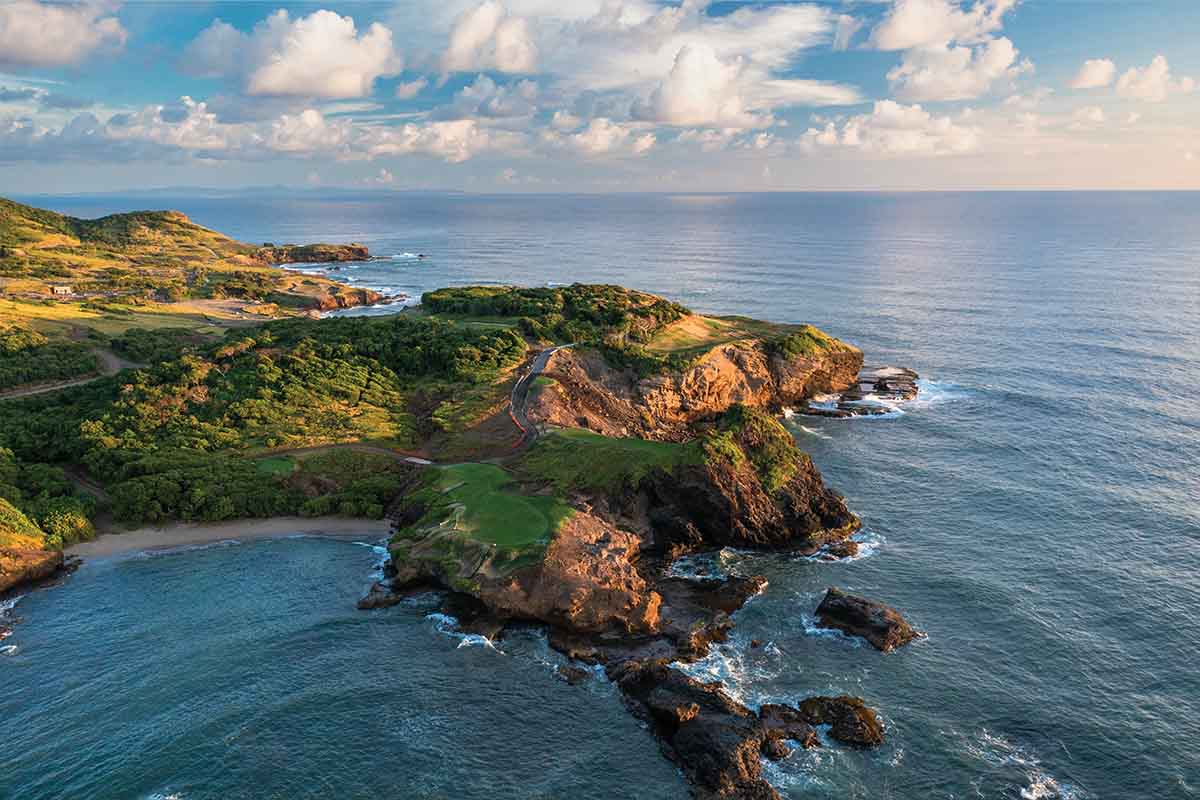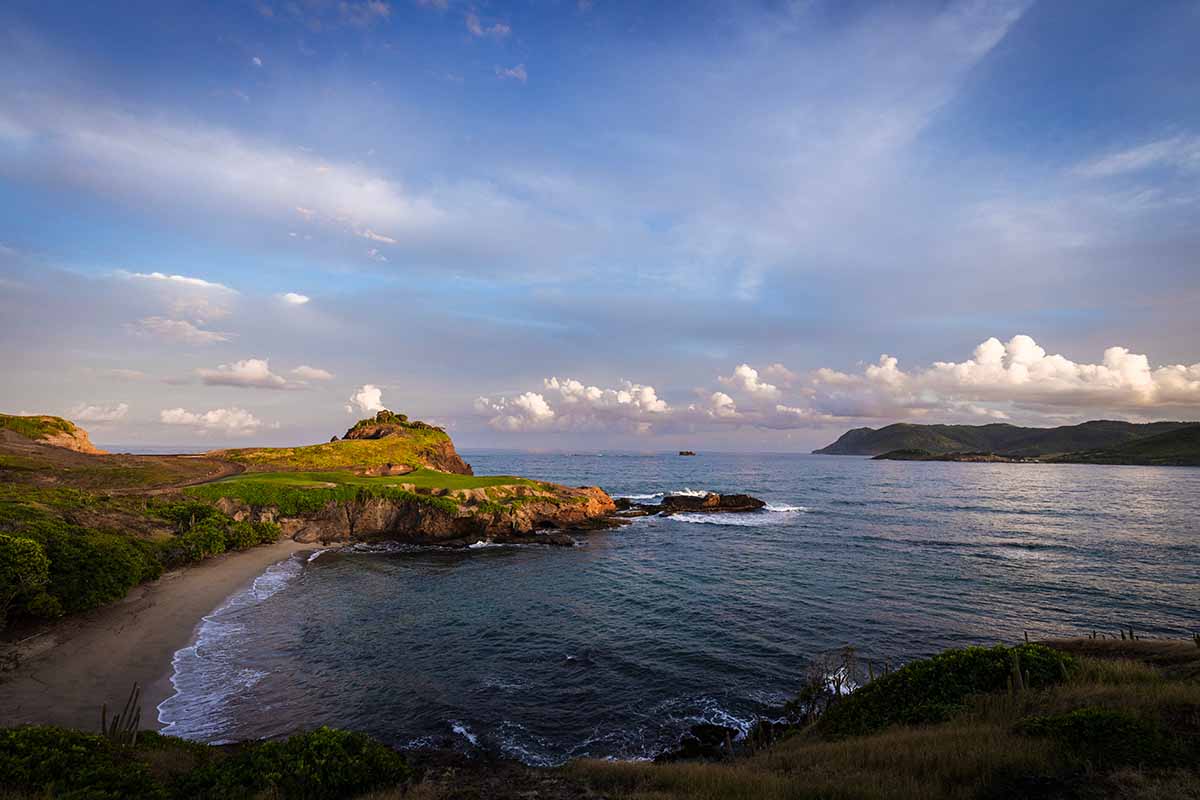 "The challenges of the past few years made our vision for Cabot Saint Lucia more relevant than ever," said Ben Cowan-Dewar, CEO and Co-founder of Cabot. "Our goal is to create a beautiful place for families to enjoy amid the incredible natural surroundings of Saint Lucia. We're humbled by the overwhelming response to date and look forward to launching new real estate that meets the evolving needs of buyers today."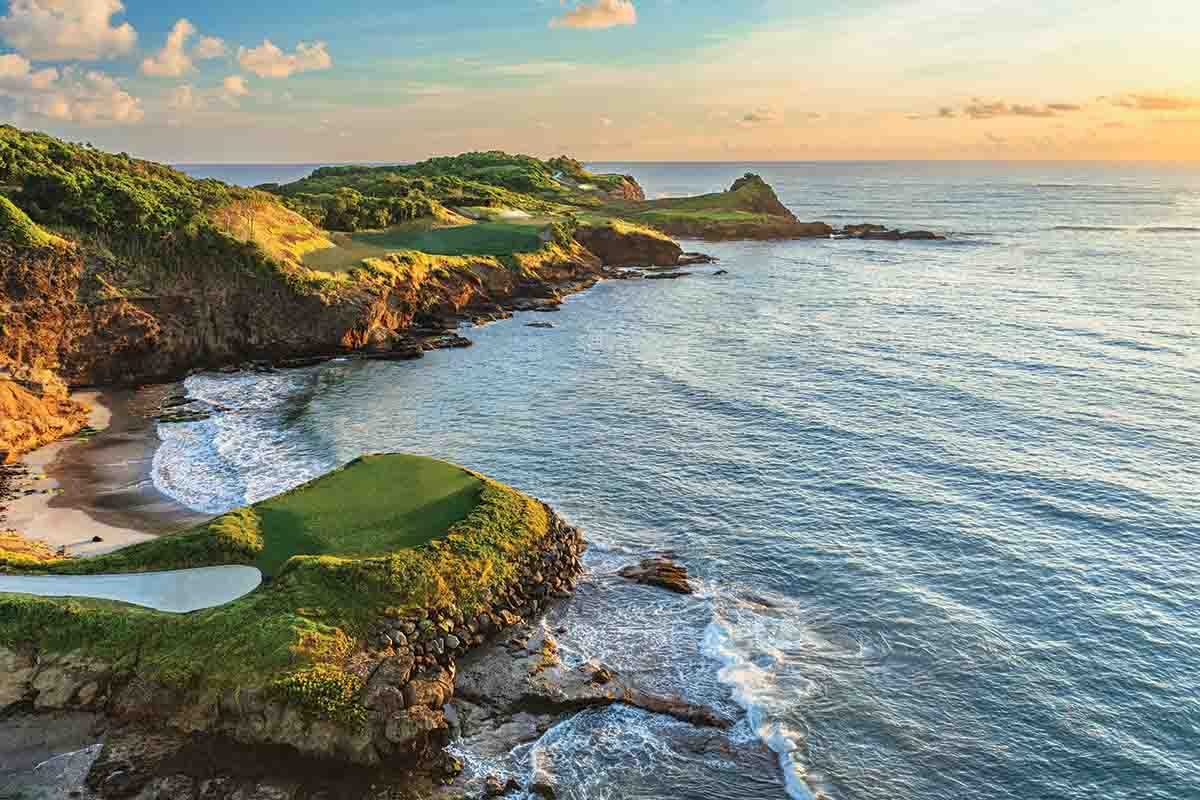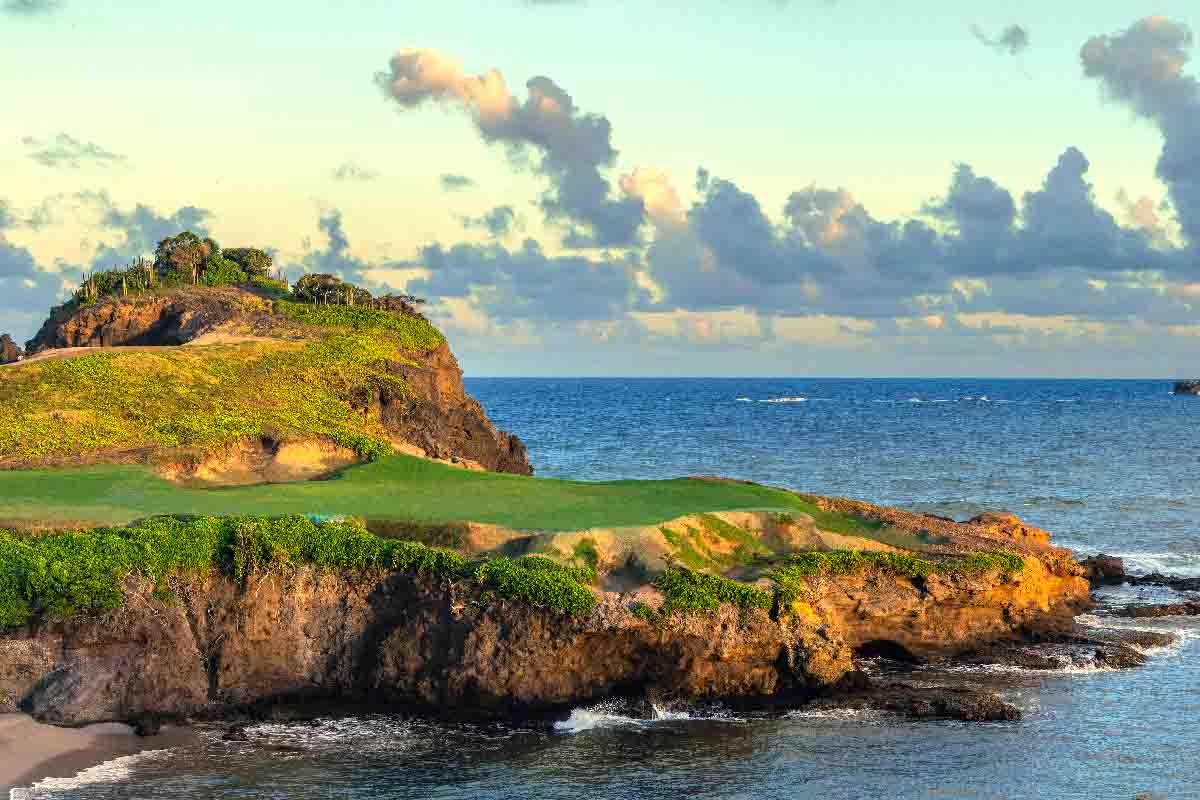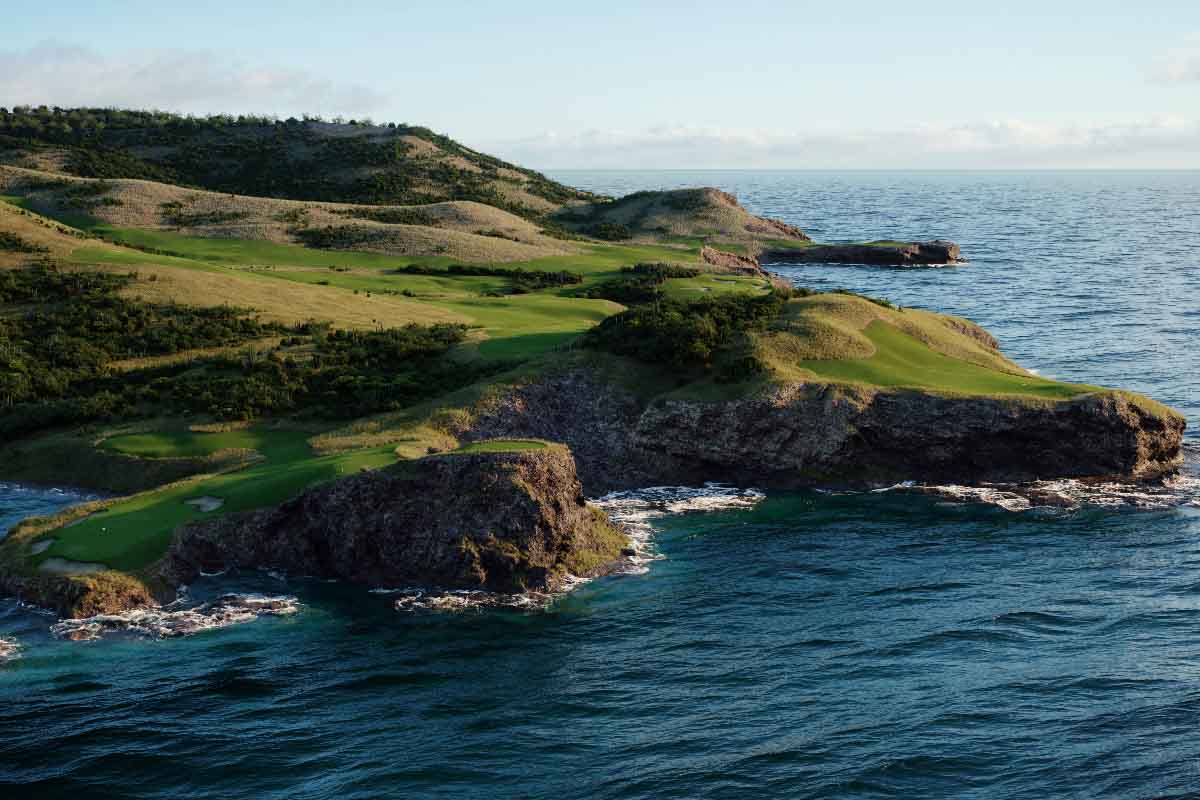 Phase Two real estate is available for sale, including an exclusive offering of premium lots with endless views of the sparkling turquoise sea and highly anticipated, beautifully-crafted townhomes perched on one of the site's highest points called the Fairway Villas. Each Villa enjoys its own private pool, with a wall-mounted waterfall. The landscape features tropical hillsides, sweeping meadows and coastal promontories along with striking elevation changes. Pricing for Phase Two ranges from $1.6 to $9.75 million. Point Hardy Golf Club opens this December.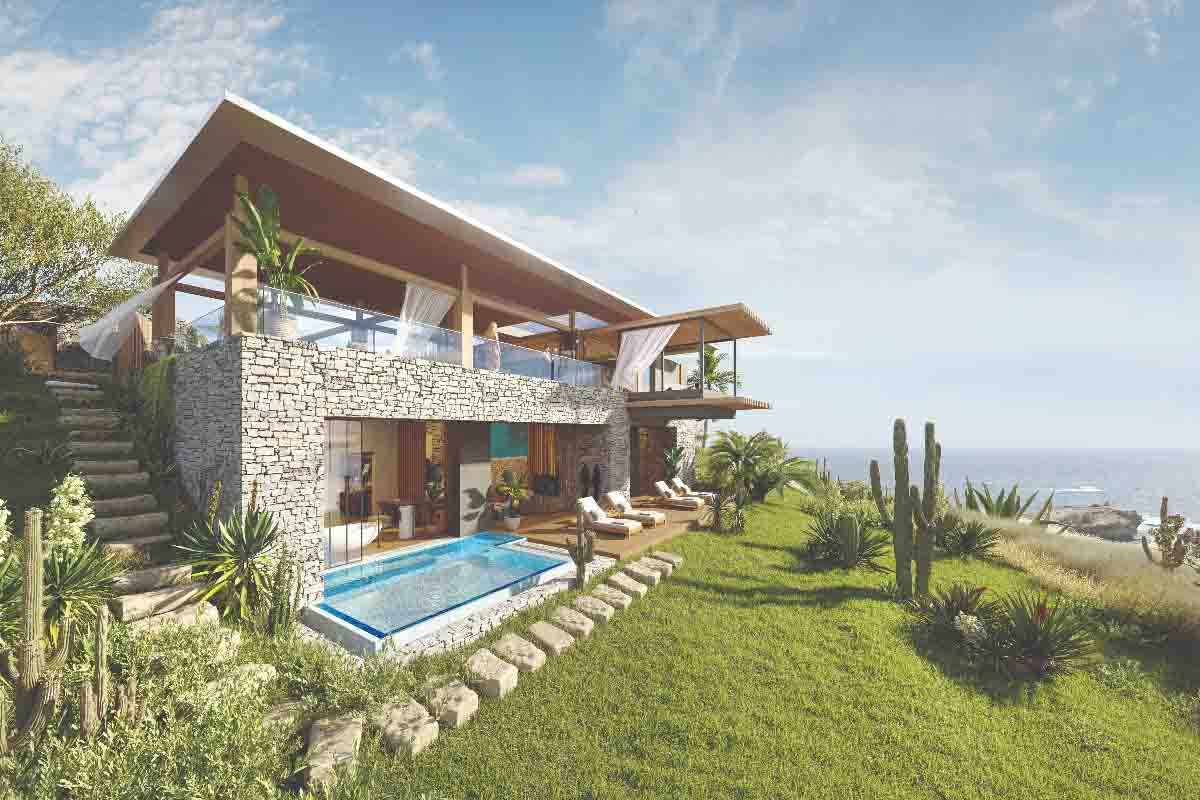 Four Seasons Resort Hualalai Golf Course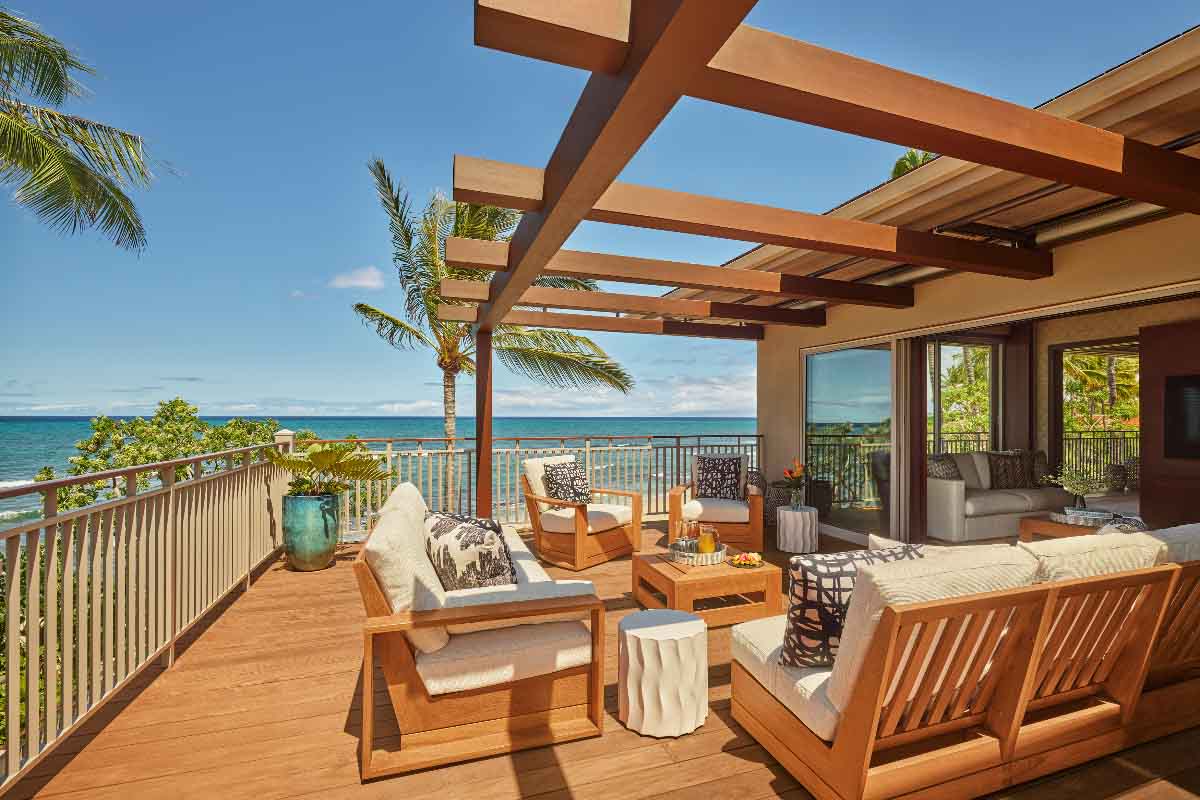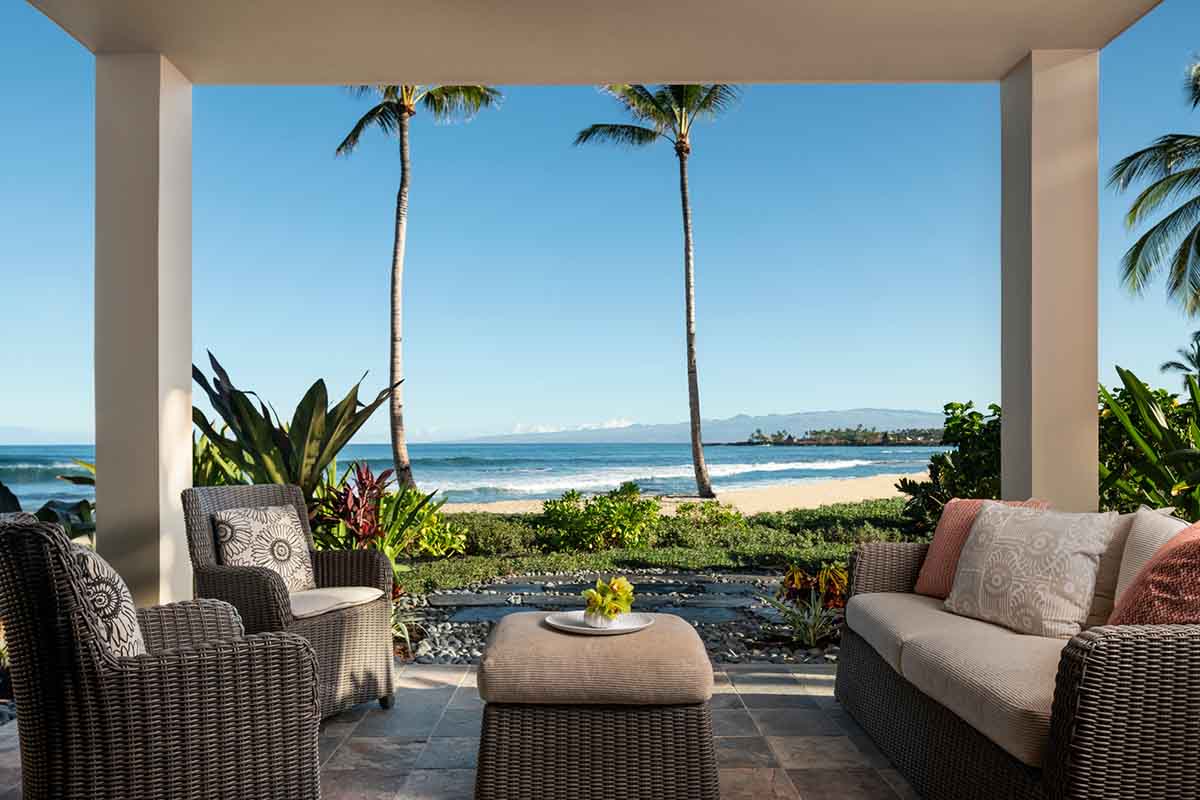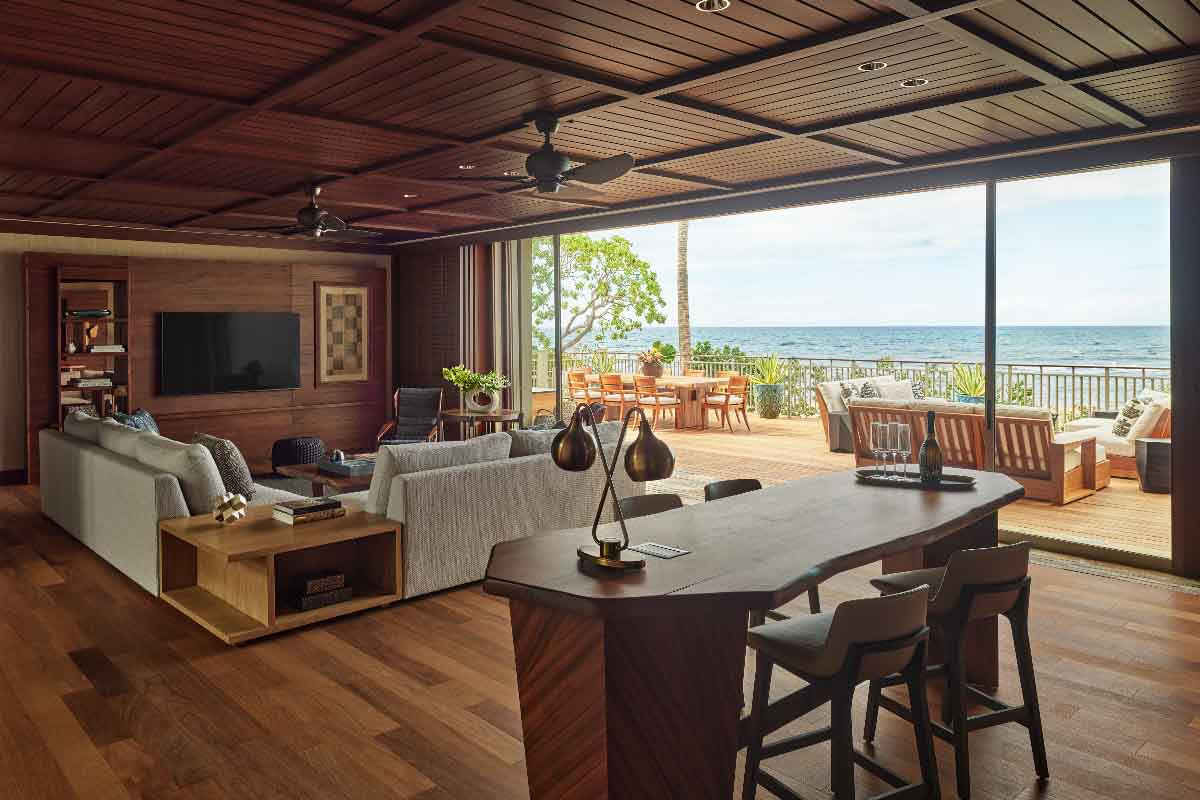 For good reason, the Four Seasons Hualalai is frequently regarded as Hawaii's best resort, and the golf course, one of the finest in the nation. This seriously exclusive course on the Kona-Kohala coast should be at the top of every golfer's travel bucket list. Renovations to the island's first Jack Nicklaus Signature course included reshaping of the greens and bunkers, as well as a modern new Platinum Paspalum turf.
The par-72 layout weaves through the Big Island's challenging landscape. High-profile golfers, celebrities, and homeowners can let their hair down here, while their children are free to roam the expansive property. There's no need to worry about security in this gated community of luxurious homes, some priced well into the tens of millions.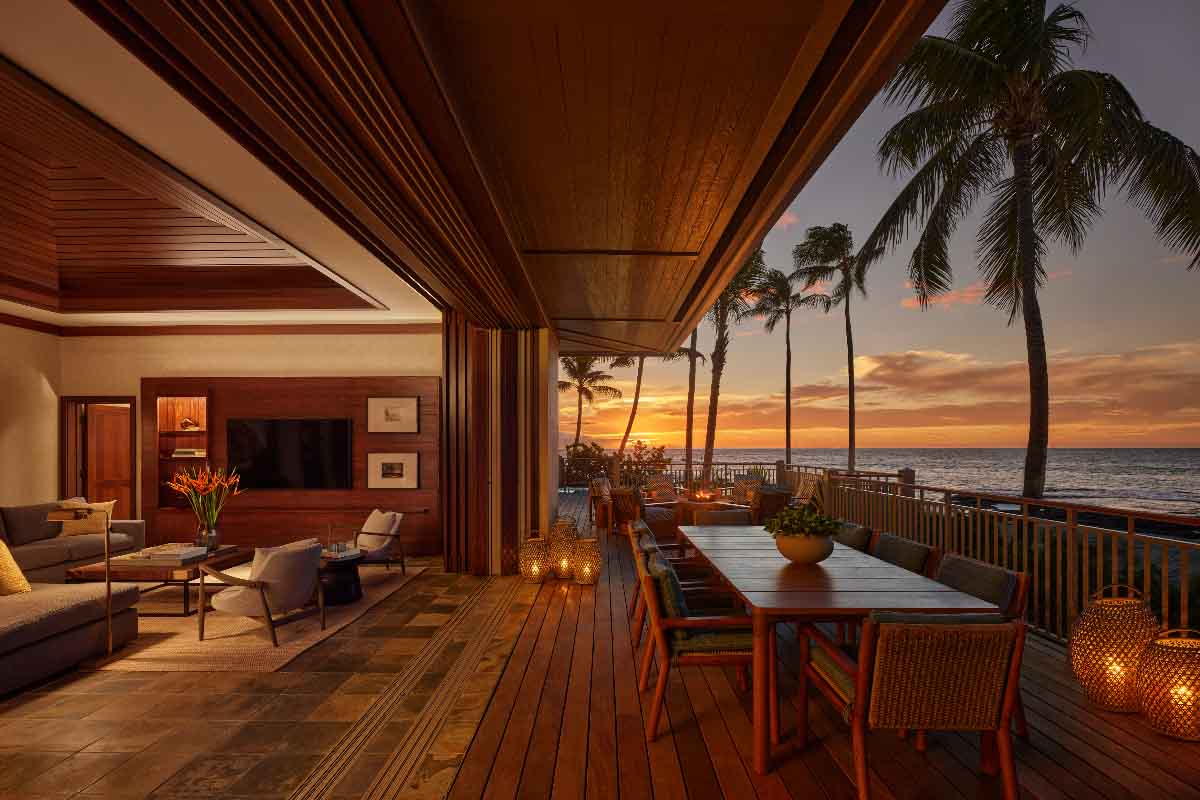 The Four Seasons Hualalai also boasts the largest villa product in Hawaii; the "big three" villas are just so phenomenally over the top. Explore seven distinctive pools, four delightful restaurants, an incredible gym, and impeccable service. The golf greens are groomed to immaculate standards, fairly wide fairways and docile greens for putting.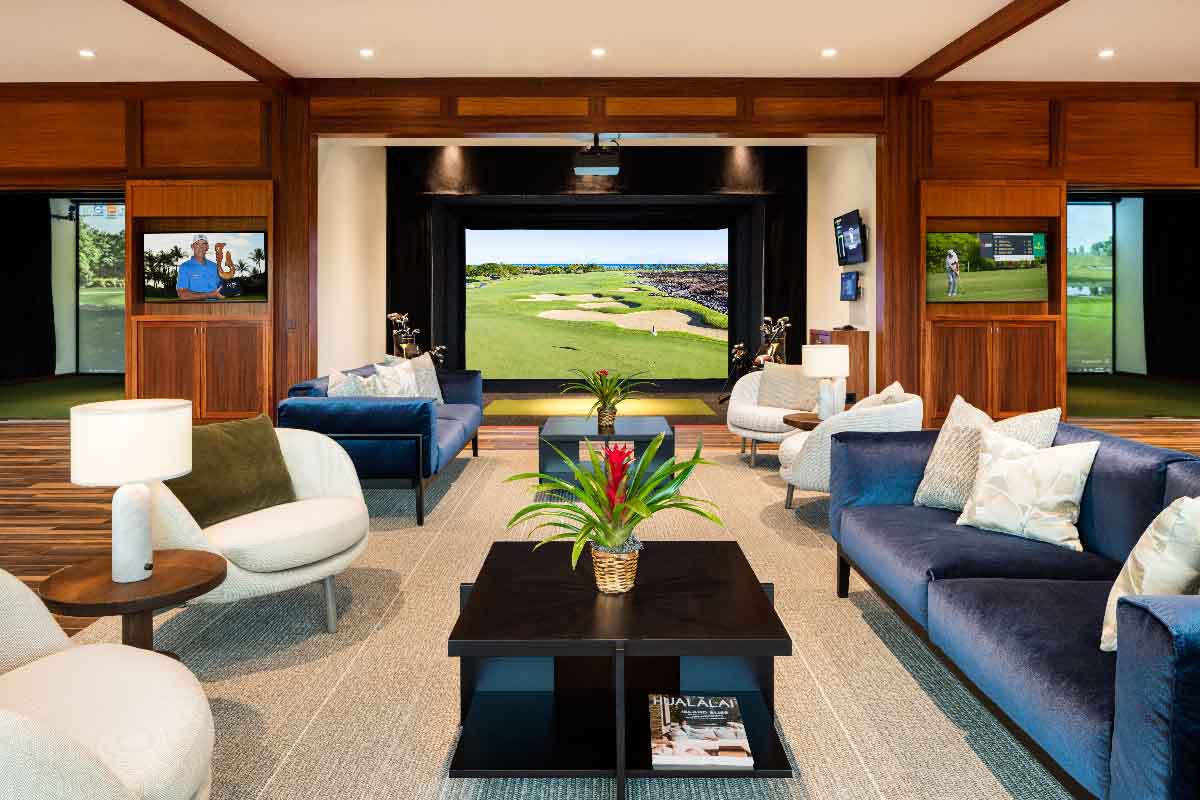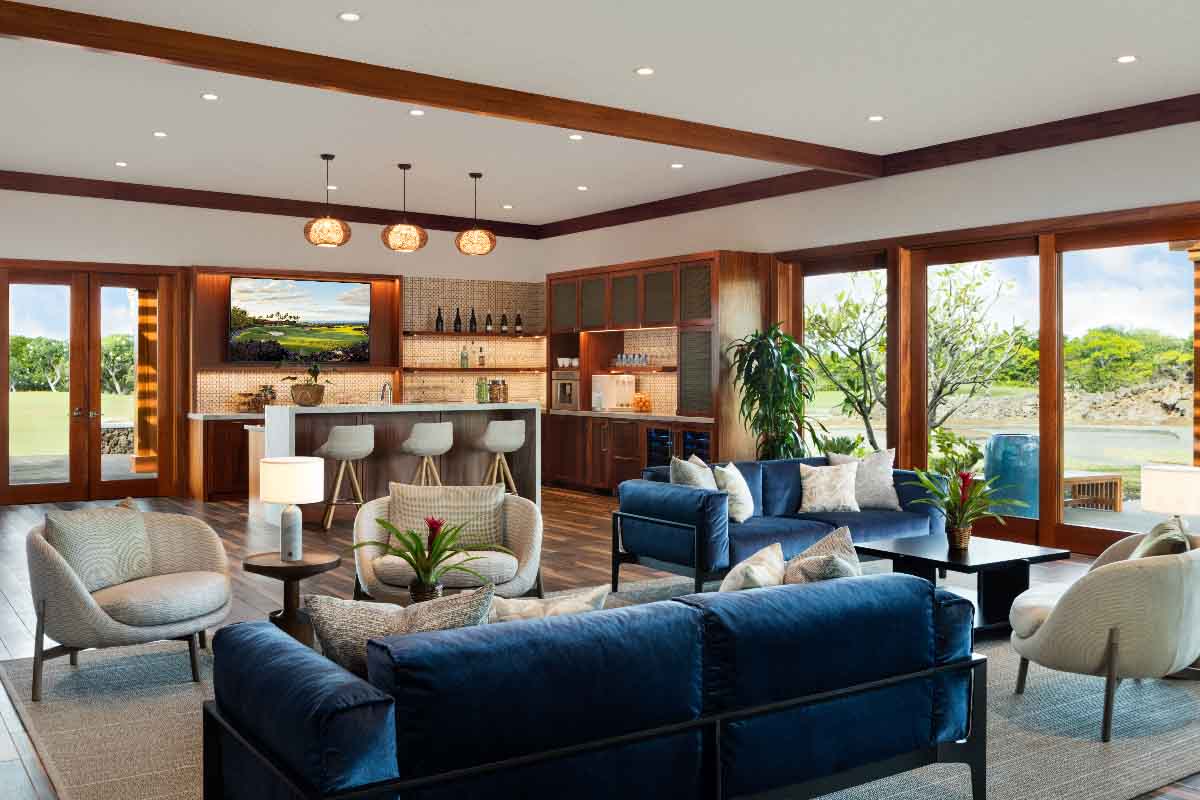 Like the links, the resort was designed to blend in with its natural surroundings, and it succeeds. Instead of a garish tower, stunning bungalows are carved into the black lava rock. After 18 holes, tuck into ULU Ocean Grill for a menu featuring an impressive 75% locally sourced ingredients. Order the King Crab or the Coriander Crusted Ahi Tuna, this will melt away any putting malfunctions and put the long game into perspective. If you happen to overextend and trigger your golfer's elbow, the sublime spa is well versed in sports massage and deep tissue therapy.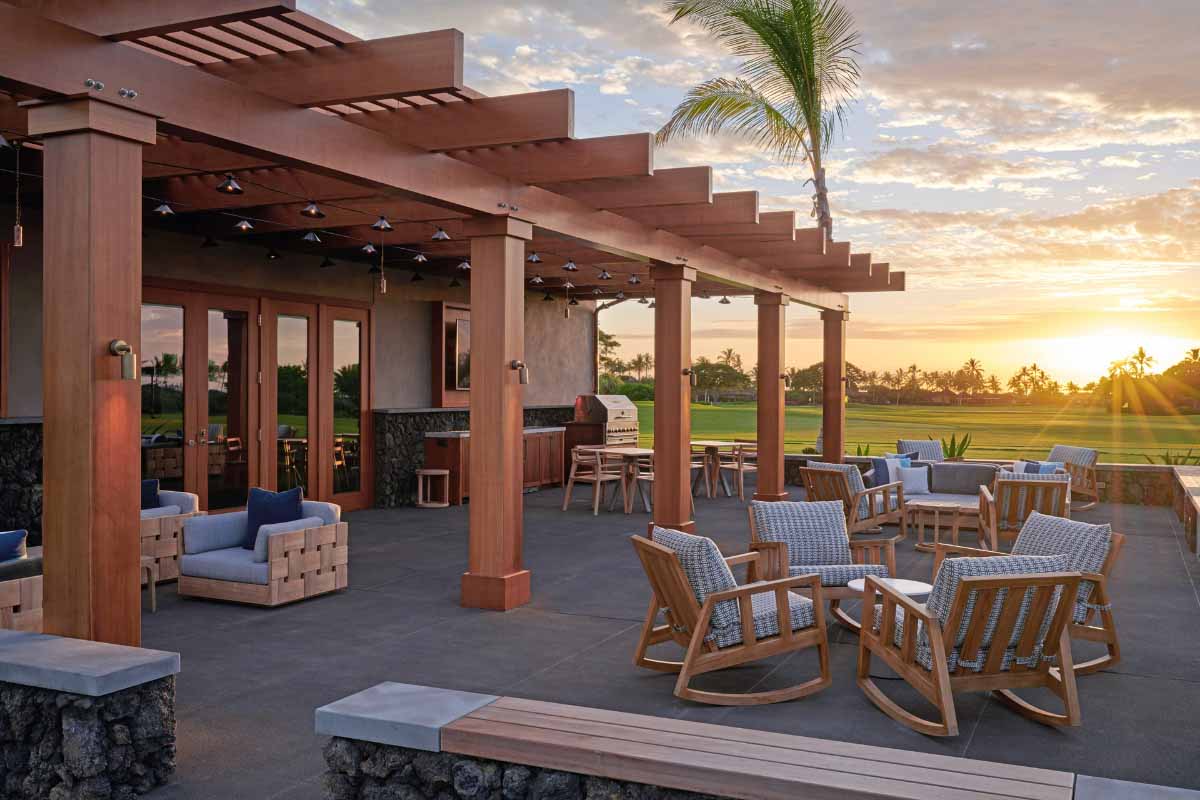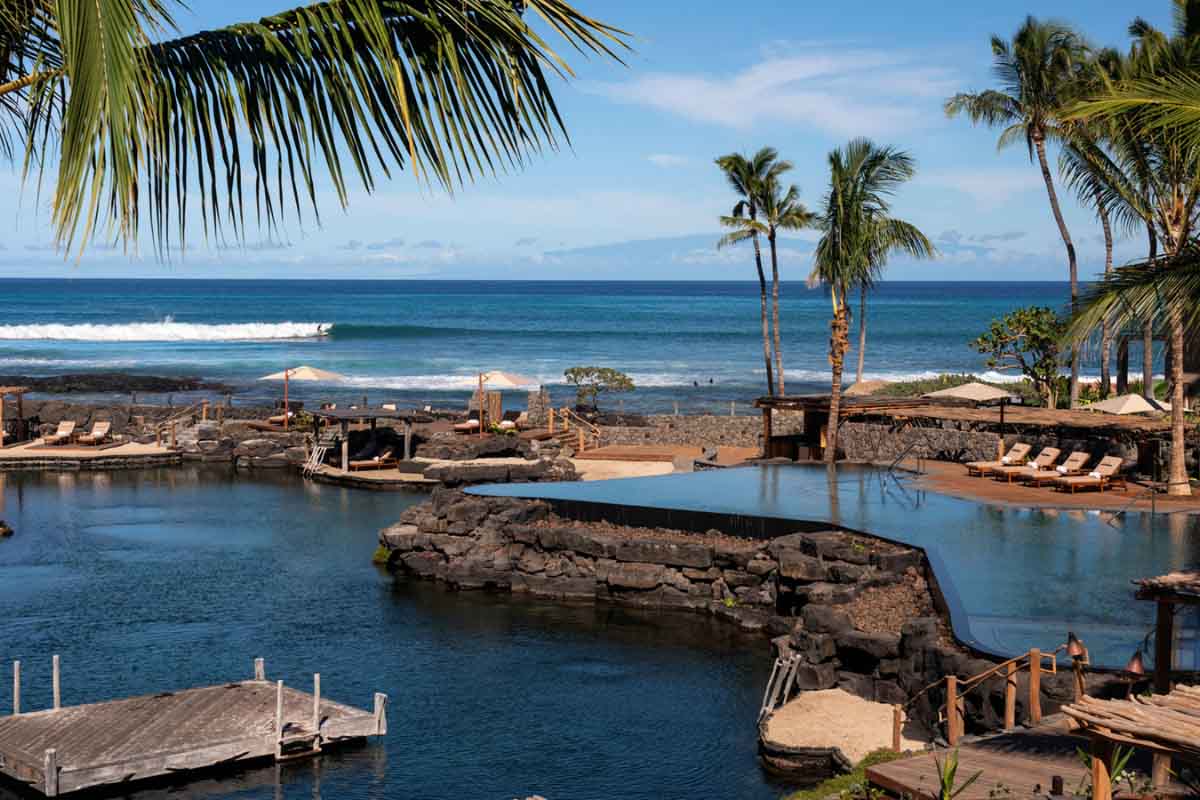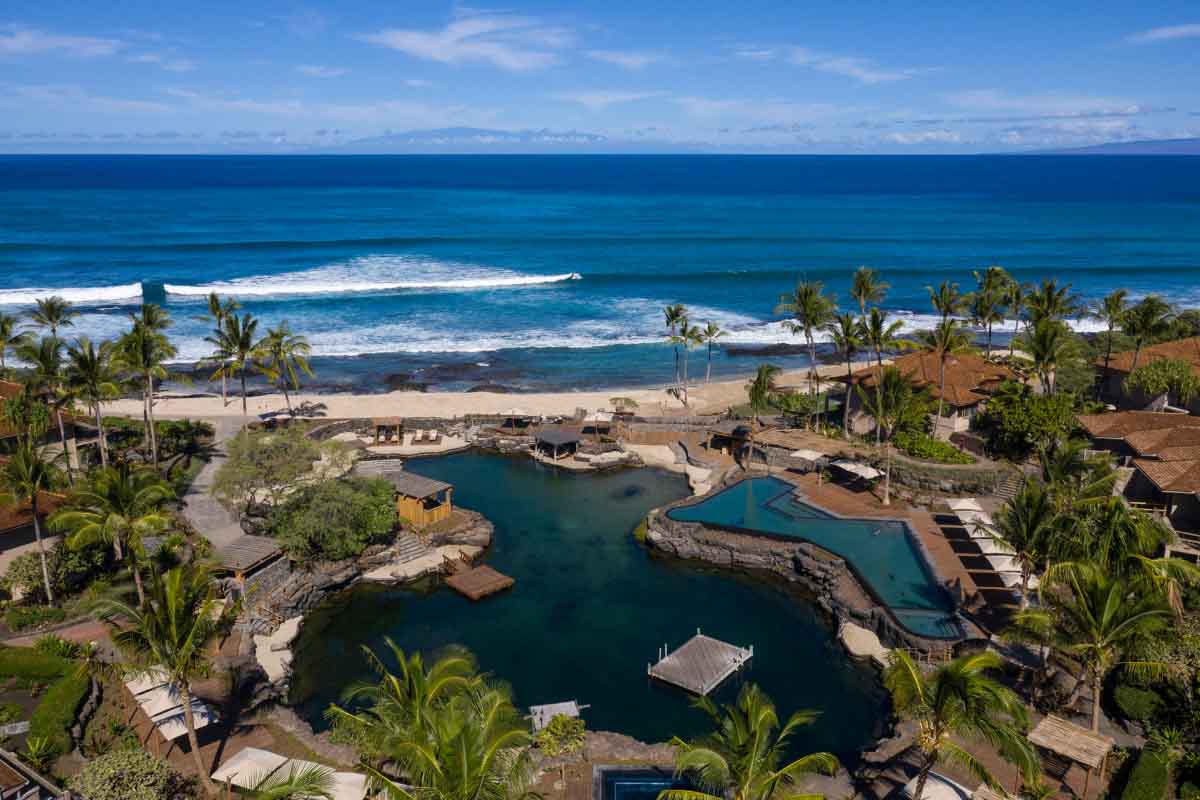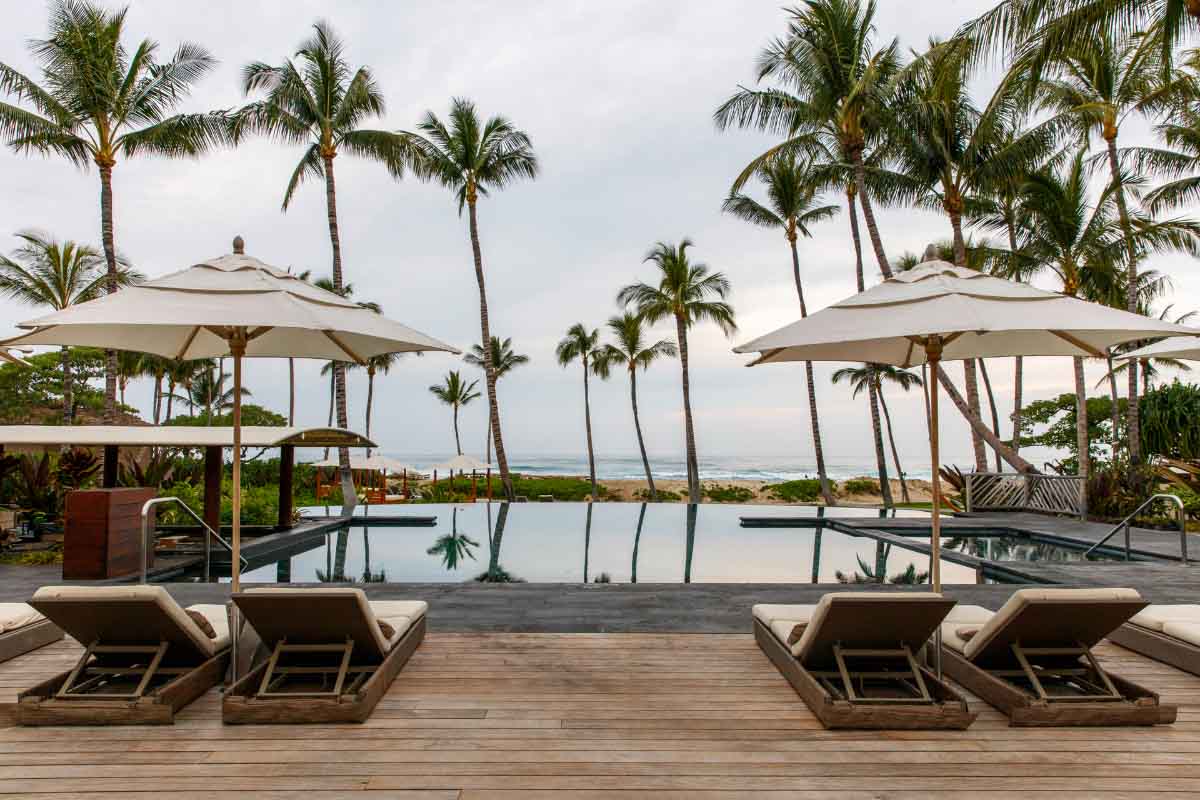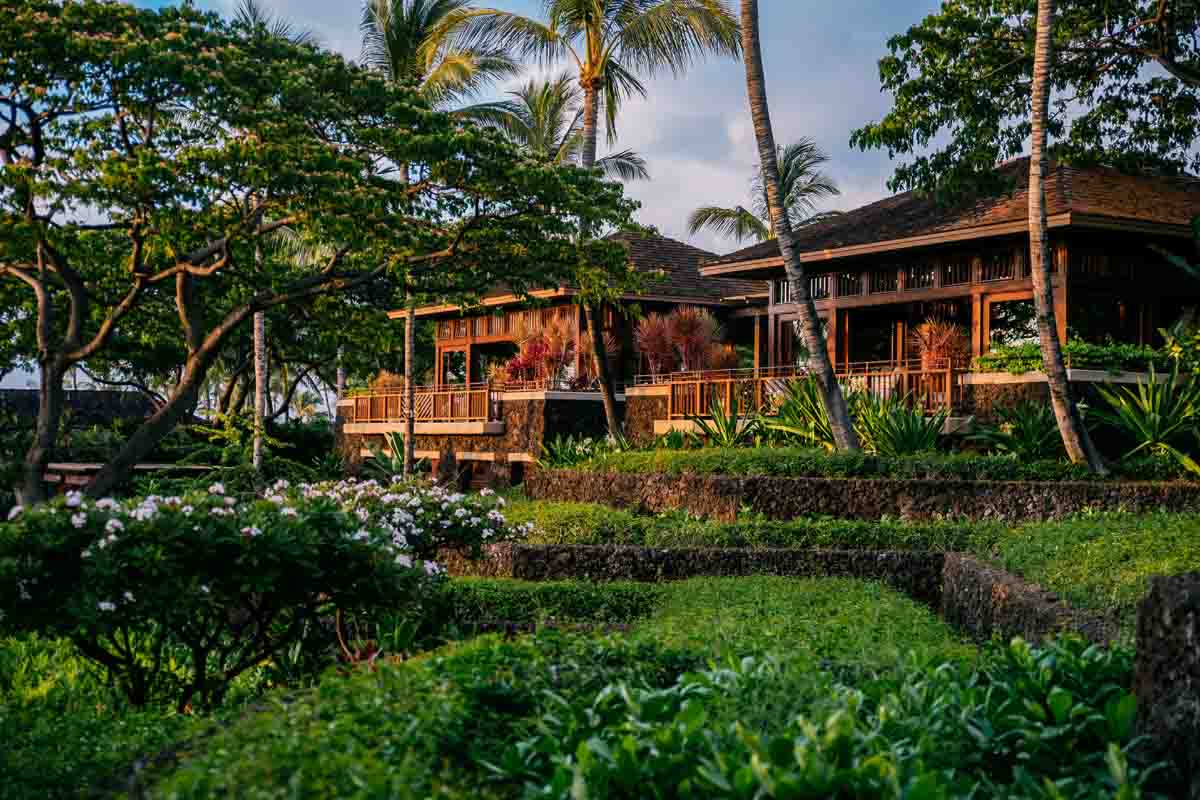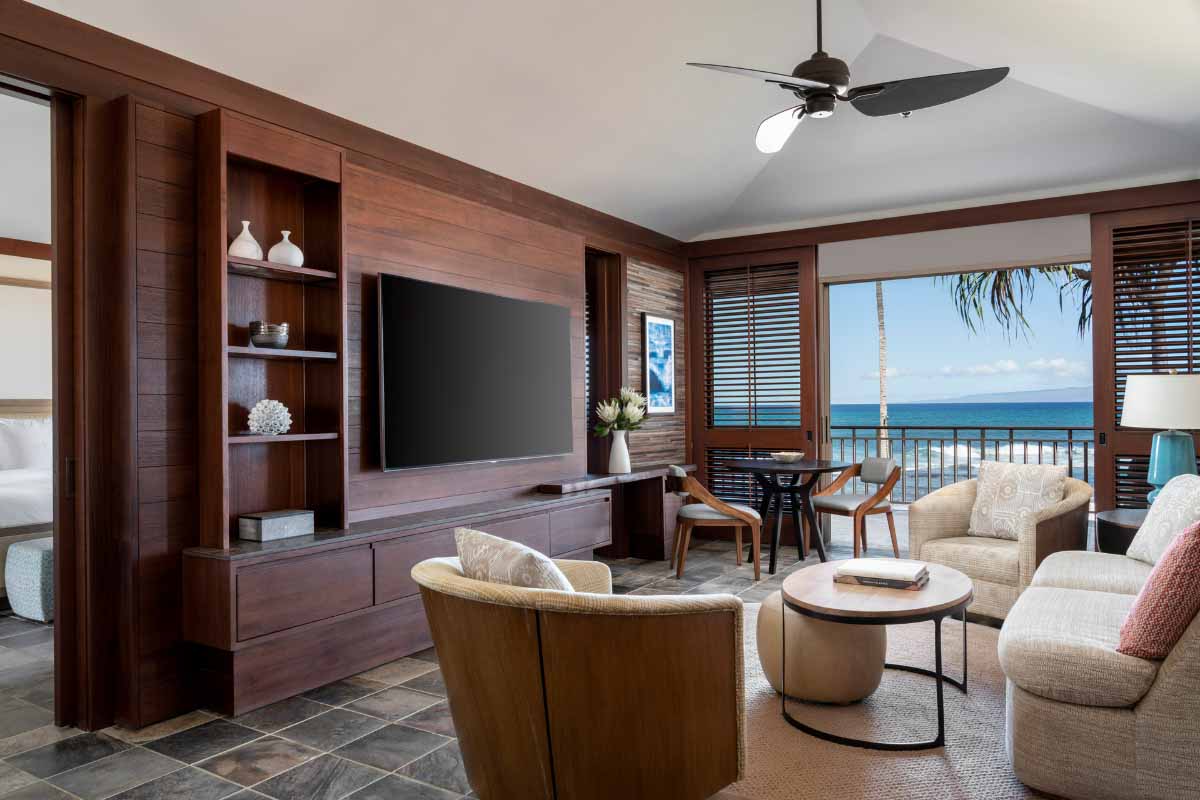 Reynolds Lake Oconee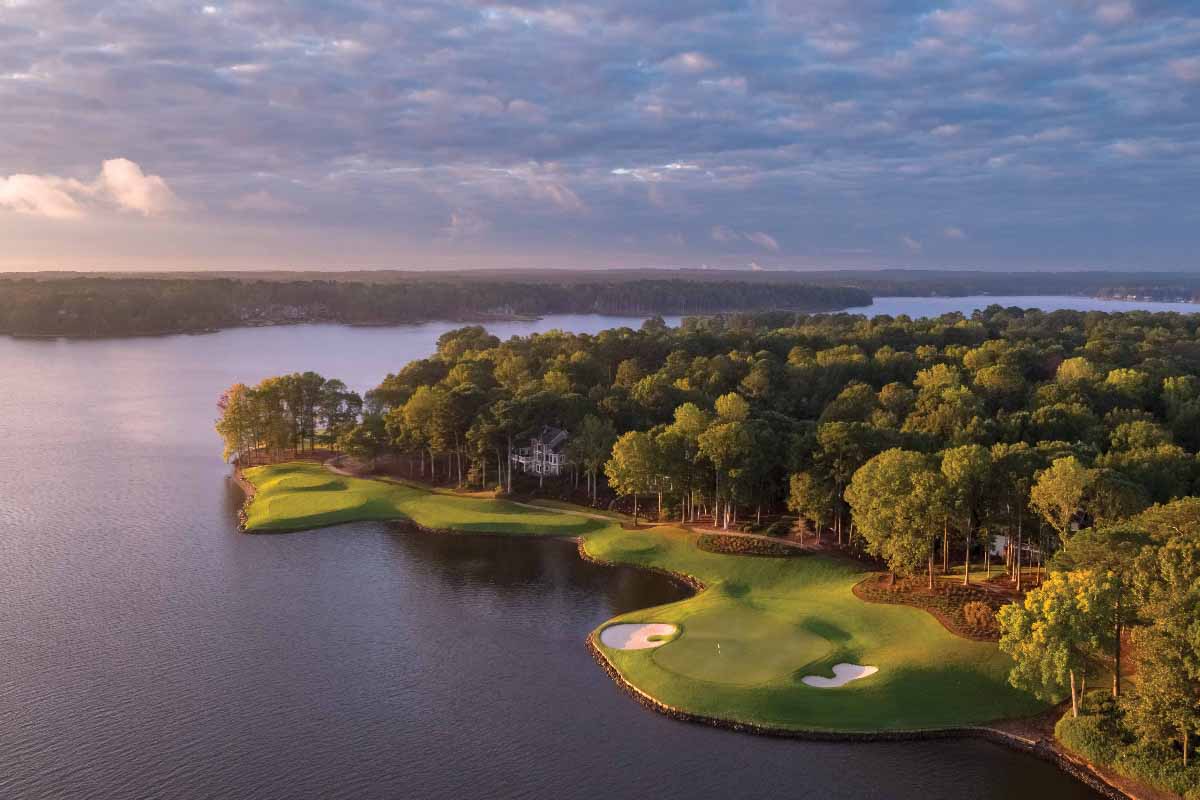 Tucked into the charms of Georgia's lake country, thrives a golf community of consummate grace. Located between Atlanta and Augusta and founded on 12,000 acres of scenic lakefront, Reynolds Lake Oconee features six meticulously crafted golf courses, and all the leisure and culinary amenities befitting a world-class private club. In light of what is going on in the world, a stay here is more than just a holiday, it's an escape to a world of gracious living in a secure, private enclave. Members and residents alike enjoy social highlights and curated recreational experiences, every day.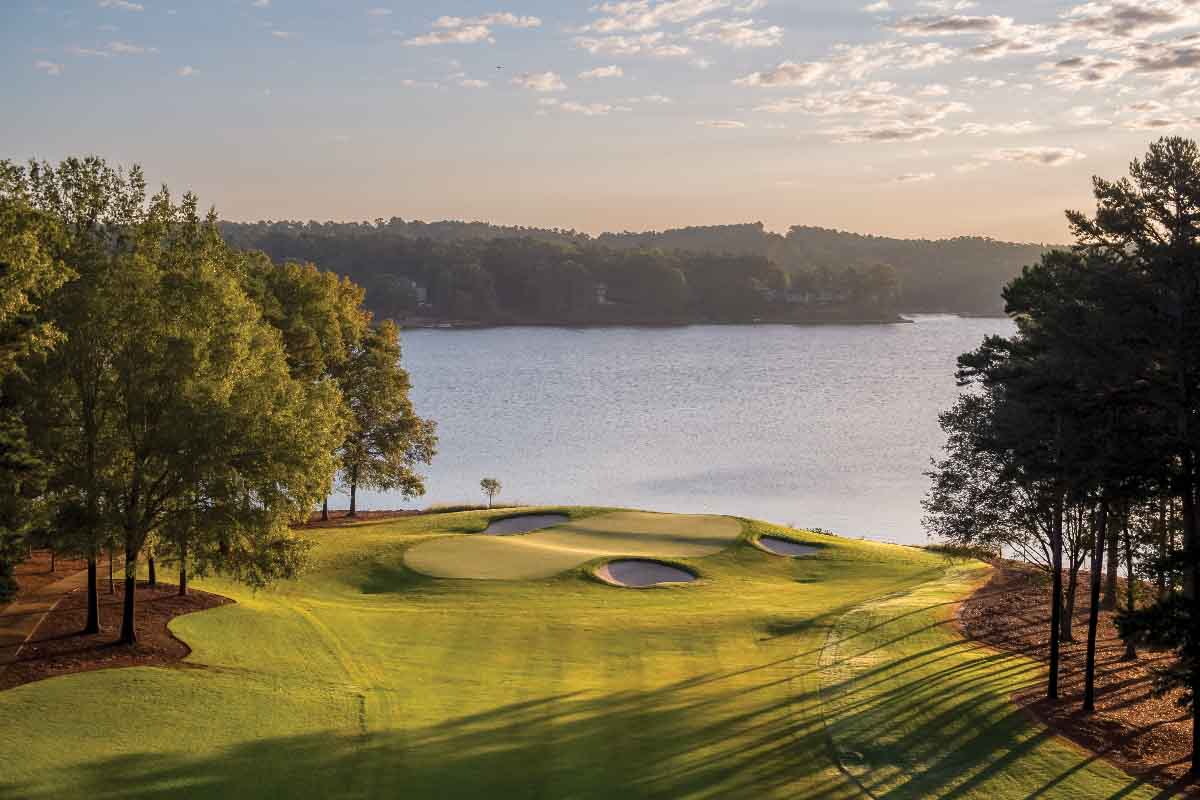 Golfweek lists five of the Reynolds courses in its "Top Courses You Can Play in the State" rankings. Beyond the national accolades, enjoy the prestige of the "Mount Rushmore" of golf architects, with signature designs by Bob Cupp, Jack Nicklaus, Tom Fazio, Rees Jones and Jim Engh. Each course unveils its own unique identity, as the legendary luminaries molded their creative liberty into every fairway, bunker and green.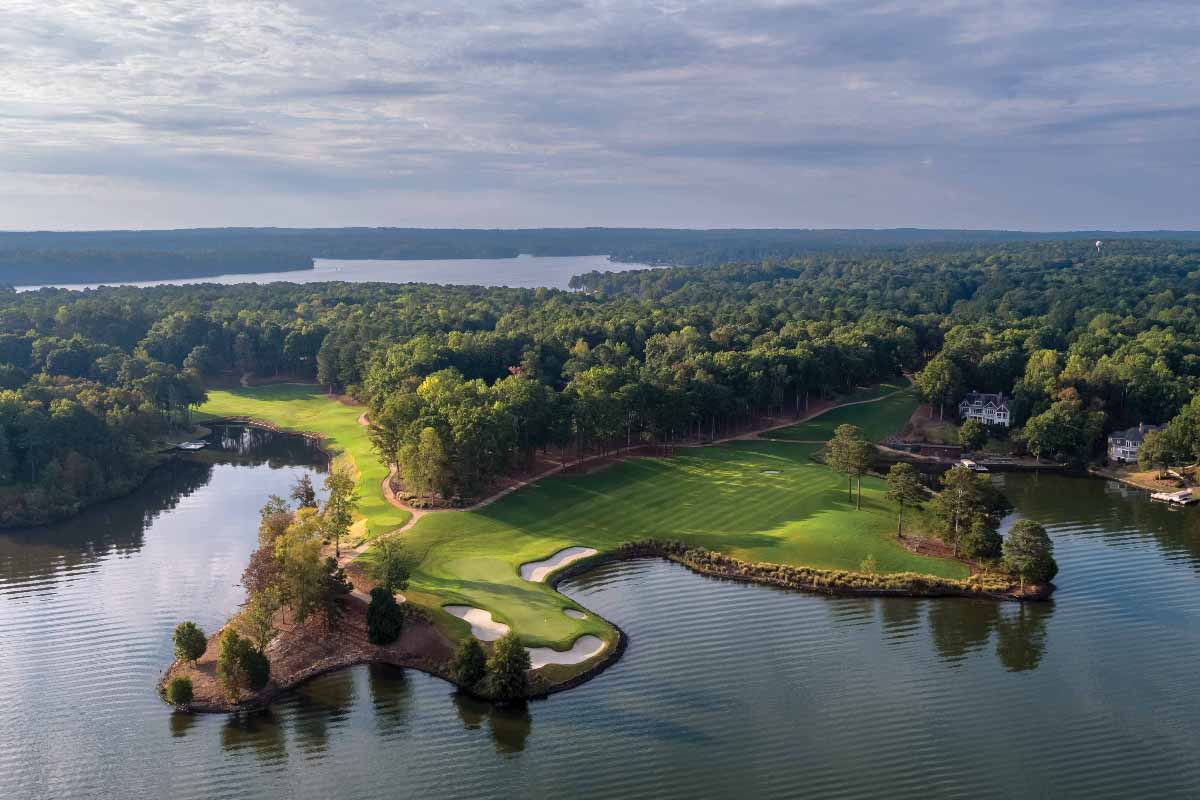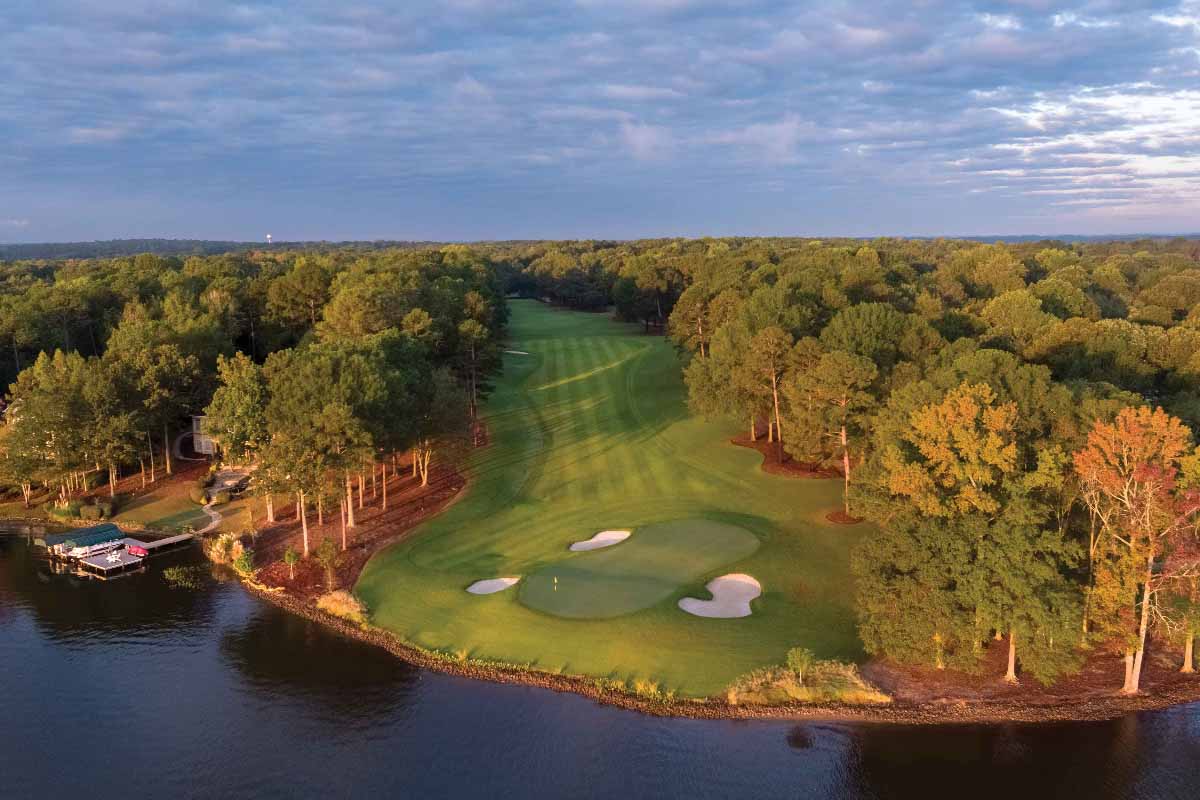 Reynolds vacation rentals offer you a resort-style vacation with all the comforts of home. A range of accommodations are available to host everything from a family getaway, to an annual golf retreat with friends, to a romantic getaway for two. These well-appointed cottages, condominiums and Inn rooms offer an ideal introduction to the lifestyle that club members enjoy on a daily basis. You'll discover a lifestyle with a rhythm and cadence all its own, that drowns out the hassles of the outside world. The community has drawn passionate individuals, all of whom have been drawn to an inspired and active life, well-lived.
Indulge in unlimited golf with the signature Reynolds Ultimate experience. Offering innovative technology and personal consultation, once available only to tour professionals, The Kingdom at Reynolds Lake Oconee has been reimagined and renovated to provide the ultimate experience for all recreational golfers with a true passion for the game. The original golf course built at Lake Oconee, The Landing made its landmark debut in 1986, setting the stage for what has become a premier golf destination.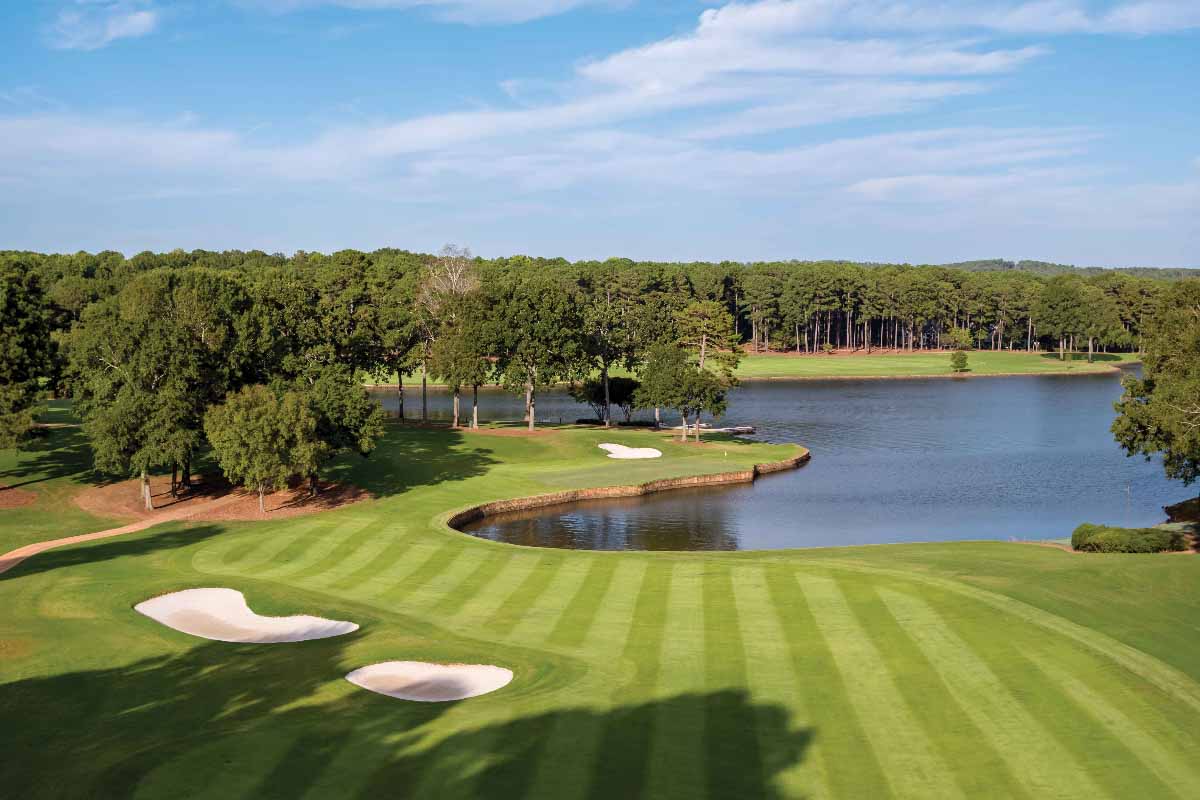 Written by Toby Thompson and Si Si Penaloza