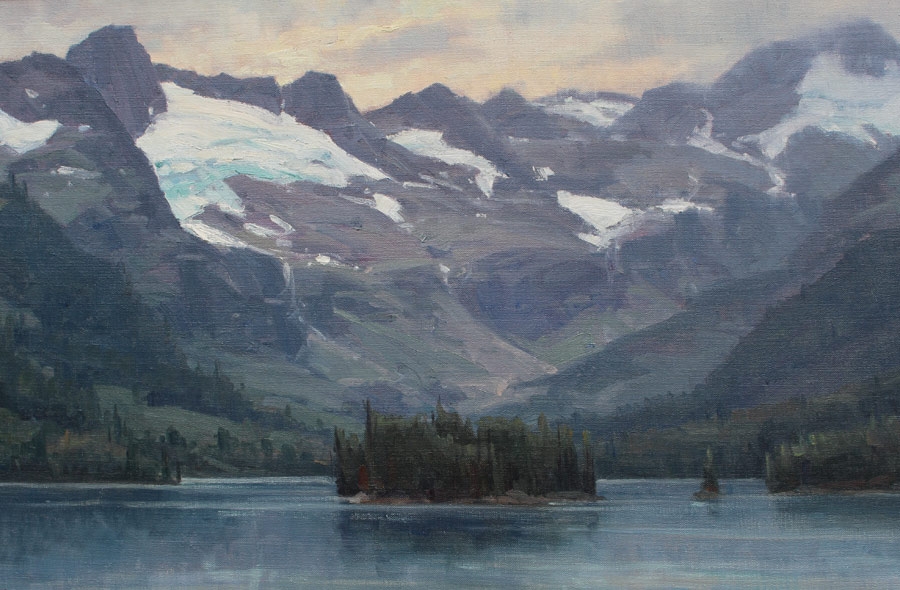 Dr. Bob and Diane White have lived in Southeast Alaska for 40 years. In the early years, they collected Alaskan tribal art. But in time their interest in art expanded to include realistic paintings and bronze sculpture.
Art can become addictive and collecting fine art became their passion.
From 1980 to 1995 they invited American artists to cruise with them in southeast Alaska, aboard their yacht, and commissioned art from their experiences. The artist's names Include Sandy Scott, George Carlson, Bob Kuhn, Clyde Aspevig and Richard Schmid.
In 1990 with the help of the sculptor, George Carlson, Bob and Diane were invited to Russia. There they met and interviewed Russian artists. In 1991 they brought 8 of Russia's best contemporary artists, to Sitka, Alaska for the summer, to paint with an emphasis on recording the history of Russian America.
Among the Russian artists was Serge Pen (St. Petersburg). Serge has been the official marine artist for the National Naval Museum in St. Petersburg for over 30 years. His paintings are in private collections and museums in Russia, Europe, U.S.A. and China. German Nesnajkin (Moscow).. German graduated from the Surikovs' Moscow Art Institute in 1966. He has participated in international exhibitions and his paintings are in private collections and museums in Russia, Finland, U.S.A. and Europe. Nicolai Solomin (Moscow). Nicolai is Russia's premier artist. He is officially designated "Peoples Artist of Russia". He is a national prize winner, a member of the Academy of Fine Art and a professor of Historical and Battle paintings at the Surikovs' Institute, Moscow. His paintings are in private collections and museums in Russia, Europe, U.S.A. and China. When President Clinton visited the Soviet Union the gift of state for the U.S.A. was a large historical painting of Russia by Nicolai. These artists studied under professors of the Repin School of Art. They are masters of Russian Impressionistic Realism.
Special Note: The Russian coupe occurred while the artists were in Sitka, Alaska. It was an extremely anxious time for everyone. The artists called home every day to ask about the political situation. When the news became favorable, they perservered, completed the painting project and returned home extremely relieved.
Bob and Diane have created an amazing collection that is now for sale for the first time. This gives you the opportunity of a lifetime to purchase some the most unique art by Alaska Natives, American and Russian painters with personalized provenance.