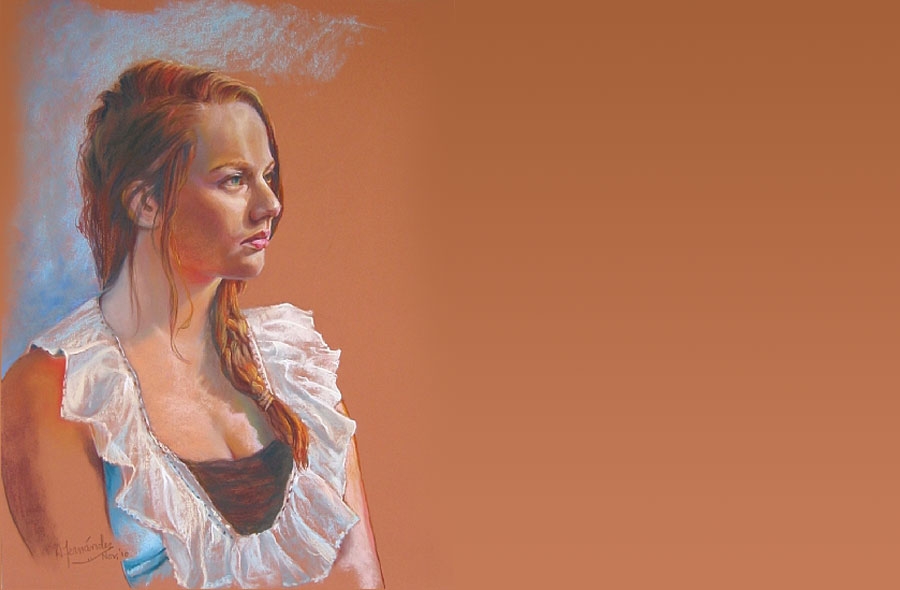 Angelo Fernandez was introduced to fine art painting at an early age.
Throughout careers in the Marine Corps and Cummins Engine Company, he continually learned the effectiveness of various media! He, then, uses the media best expressing his and the customer's artistic goal.
His preferred subject is the human form in portraiture and figurative paintings. However, he finds beauty in all life's features and renders them in the classical, realistic, bravura style.
As a child, he drew pencil cartoons of persons he saw in the Newsreels. His aunt gave him a set of Grumbacher Pastels in 1943. Not knowing how to use them, he cherished them and put them away until 1952, when he was introduced to pastels, charcoal, watercolor, and oil paints in art appreciation classes in Junior High School.
Angelo never put these media aside since and found there is no media he doesn't love to work with. All have their intrinsic advantages and limitations. Angelo Fernandez learned how each best serves his particular art enterprise and, then, choose the media that best expresses the art vision.
After retirement from over 31 years in the U.S. Marine Corps and 15 years as an engineering manager with Cummins Filtration, Angelo Fernandez now devotes the rest of his life to art. His beloved wife has been his most ardent supporter and valued critic. She is quite proud of his artistic accomplishments, however modest.
Among those accomplishments is being selected to paint the official portrait of the President of Tennessee Technological University which was unveiled on April 21, 2012.