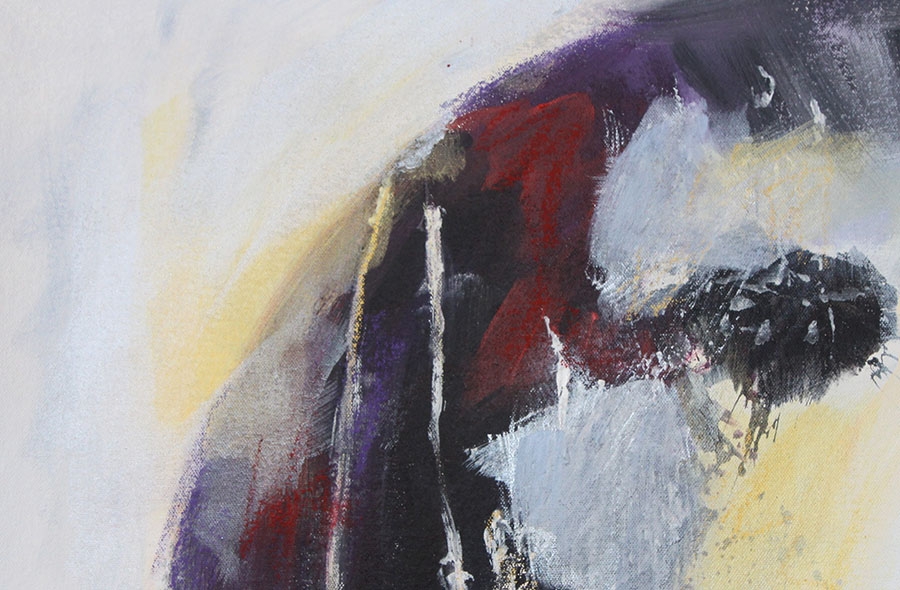 Anne Jensen is a multifaceted artist working primarily in acrylic and oil pastel, known for her dramatic and epic expressionist works, reminiscent of styles as diverse as the expressionist paintings of Willem de Kooning, the monolithic commissions of Hans Hoffman, as well as the paintings of Helen Frankenthaler.
Jensen's paintings are simultaneously lyrical and mysterious, jubilant yet pensive. Employing these paradoxes, she skillfully applies a multihued palette of soft violets, ochre, and browns to engender a sense of memory and longing for faraway people and places.
An extraordinary talent her painterly approach revolves around uncovering the spirit of each color. She describes this process as "an exploration of color, movement and emotion" She paints intuitively, instinctively coloring her canvases in a tense and captivating mix of palettes; from brilliant hues to ominous tones.
Jensen notes her own fascination with color and light-"and the way the two elements interplay. The changing state of the two creates some amazing outcomes".
A native of Bergen, Norway, Anne Jensen's formative years were spent in this and other Norwegian cities. She moved to Houston, Tx where she has resided for almost a decade.
Jensen began her career in teaching evolving towards her vocation as an artist; she worked knitting and weaving (also teaching the discipline) before focusing her attention towards drawing and painting. From her free-form oil pastel sketches, to the shimmering paintings, Jensen creates incredibly fluid, vibrant, and epic works on both canvas and paper.
In her short time within the commercial art world, Jensen has become a prolific artist whose consistent studio practice has led her to become a master of her technique. Within the haven of her permanent studio at Spring Street Studios in Houston she has refined and developed a methodology of layering paint into a unique, innovative, narrative in abstract art.
As an experimental and vigorous artist, she effortlessly convinces the viewer that she has not only perfected her craft, but she has an impeccable instinct for the emotionally evocative power of color, movement, texture and shape.