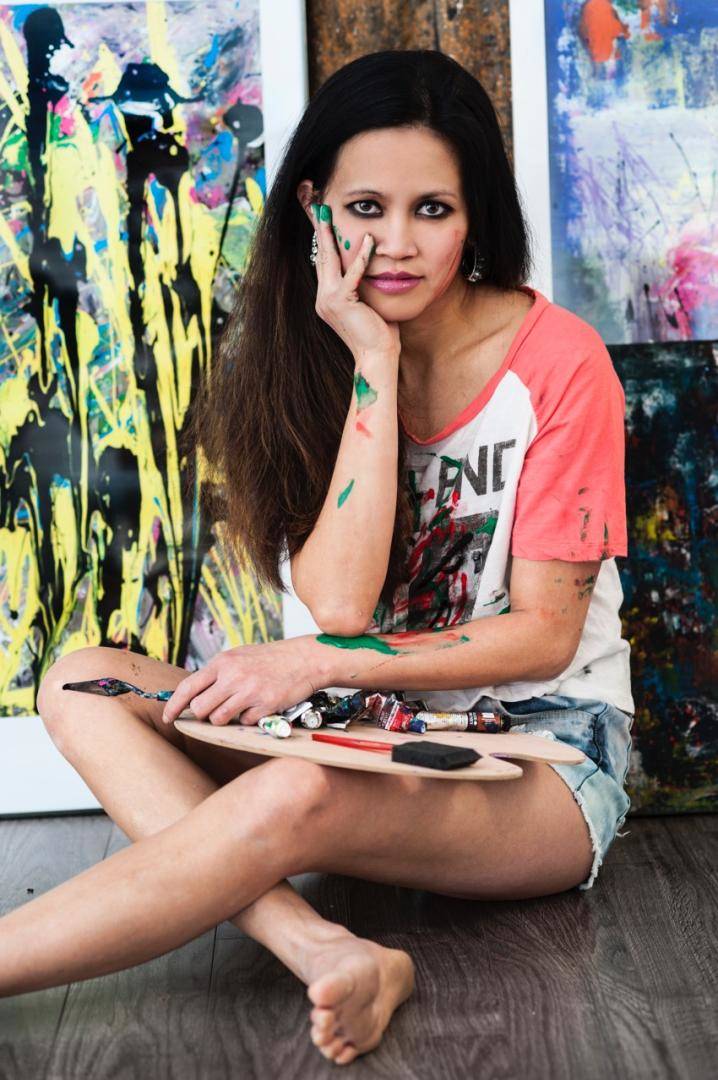 Drawing widespread acclaim throughout the art community and early comparisons to abstract legends like Jackson Pollack, Annsabelle Ramas Pronych is one of the most provocative and notable fine artists of recent memory. Her paintings are both breathtakingly-alive and immensely striking. Instantly obvious when looking at a Pronych piece is both its sheer provocation and how her work clearly channels the struggles and turmoil she has overcame on her long road road to success. Each piece evokes strong, visceral feelings of passion, joy, and melancholy; each brush stroke has a story to tell.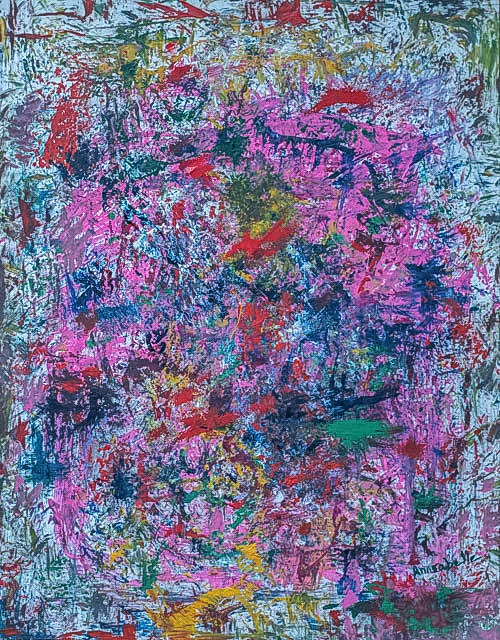 It's a bit of cliché, but it remains true that over the centuries many of our most transformative artists have crafted unforgettable works from a place of profound longing and despair. Van Gogh. Goya. O'Keeffe. Vancouver, B.C. native Pronych has certainly had her fair share of ups and downs in her life. "My greatest art is sometimes inspired at the latest hours of everyday when my minds eye turns my hand into strokes of chaos," she tells me, speaking in an obliquely poetic way. "Yesterday's paint strokes are sometimes dark, but I see colors sometimes through the shadows of my pain."
Fittingly, the most notable work of Pronych's oeuvre is a piece entitled The Hidden Pain. Conceptually the painting seems like a fierce amalgamation of Pollack and Rothko, with orderly squares and solid colors being violently overthrown by chaotic smears and splashes of paint. But the overwhelming sadness is as palpable as the conceptual doggedness, its brilliance as evident as its heart-rending sorrow. And with its powerful vibrance and layered emotions, it is the kind of work that one could easily get lost in admiring for hours.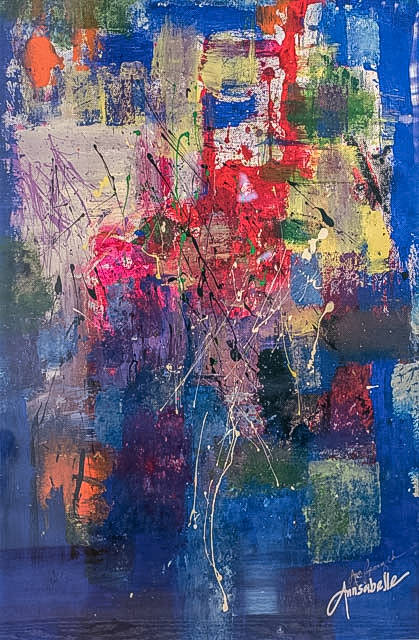 Of course, it isn't all doom and gloom with Pronych. Take something like Calgary Life, perhaps the most lively and colorful work in the artist's oeuvre. According to Pronych, the vibrant piece was born at a time of great confusion in her life, back when the Canadian was living in the titular city in the frigid province of Alberta. Her confusion is clearly evident in the piece, but so is how much fun she seems to be having masking it and dealing with funny mundanities of banal city life. "I was hiding my insecurity," she tells me, but then goes on to say, defiantly, "judge me, I don't care."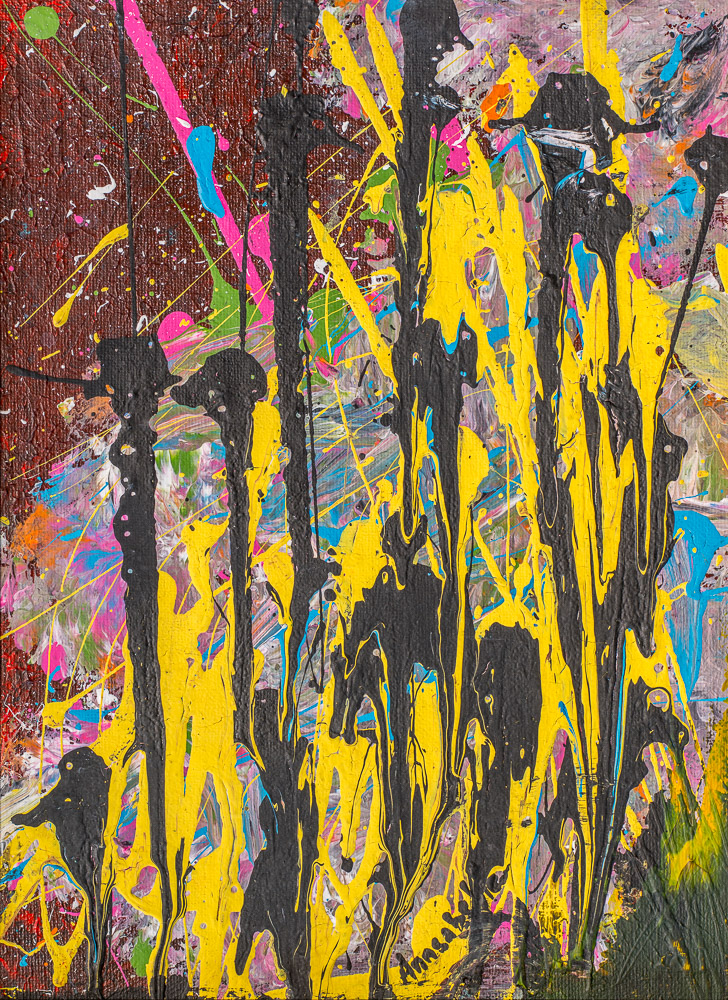 A preacher's daughter, Pronych has been paying for her defiance since she was young. "I was taught to be a certain way, to act a certain way, and if not we were punished," she says. Later in life, she struggled with poverty and physically and emotionally abusive relationships. "Times were desperate," she admits. "Living in run-down apartments, struggling to pay the rent, wasting time with the wrong guys while working at Home Depot and selling my paintings at coffee shops to keep the lights on." But despite the emotional highs and lows, Pronych never gave into despair. "There are times when you stop and question it all," she says, "but I was determined to keep trying to have my voice heard."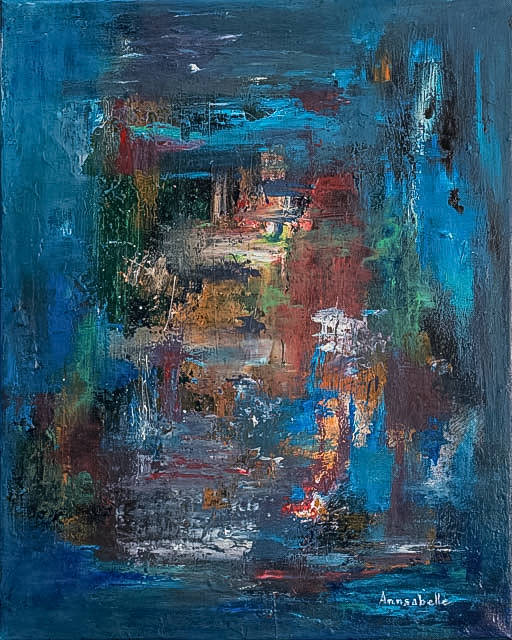 So she kept painting, prolifically pouring her heart and soul onto the canvas every day. "Art was my outlet. It saved me," she says proudly. Eventually her work started to take off. "Soon I was getting calls from people in New York, inviting me out for shows, and messages on Instagram to buy my paintings for crazy amounts," she says, still somewhat bewildered. "I didn't have any representation or anything. To be honest, I didn't know how to react." She was just happy to feel truly appreciated for her work.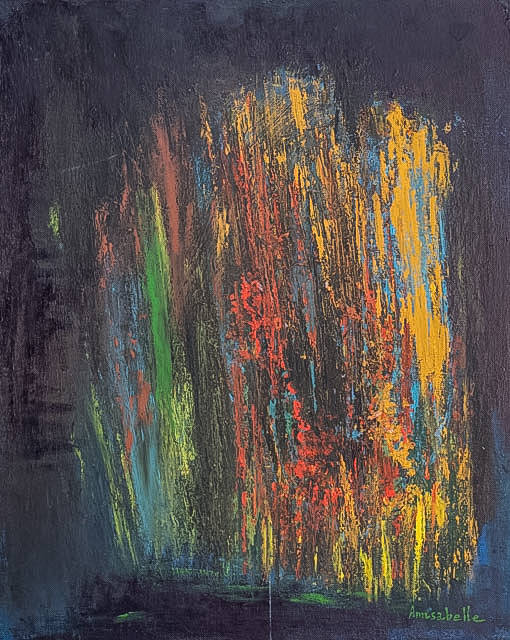 Today, with the size of her showings and sales rapidly growing, Pronych stands at the precipice of the kind of grand success that can either make or break an artist both creatively and emotionally. "On one hand, I am proud to be getting this recognition and no longer having to worry financially," she tells me. "On the other, I fear that when everyone tells you how great you are, it is easy to get complacent as an artist…my greatest fear is losing inspiration." But she is quick to add that at least for now she is "embracing" her newfound acclaim and feels as though her work has yet to suffer: "I still feel like I have a story to tell," she says, "…and I am not going to stop telling it."