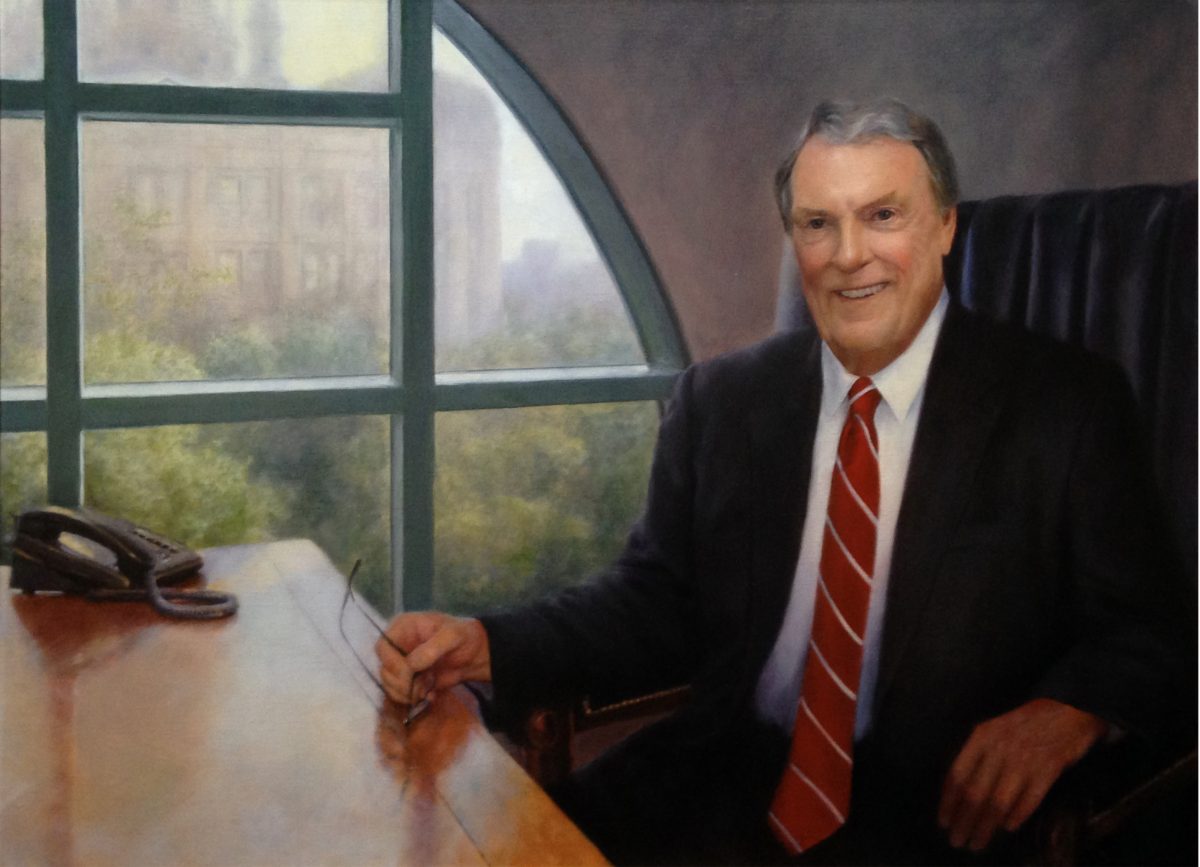 Nothing truly captures one's essence like a well-painted portrait. Long before the advent of photography, successful people from all cultures across the globe were having portraits commissioned as a way to forever immortalize themselves. Centuries later, these works stand a testament to another era, snapshots of a moment in time, perfectly capturing not just their subjects' visages, but their personalities, lifestyles, and ambitions. Luckily, this ancient art form has not been forgotten.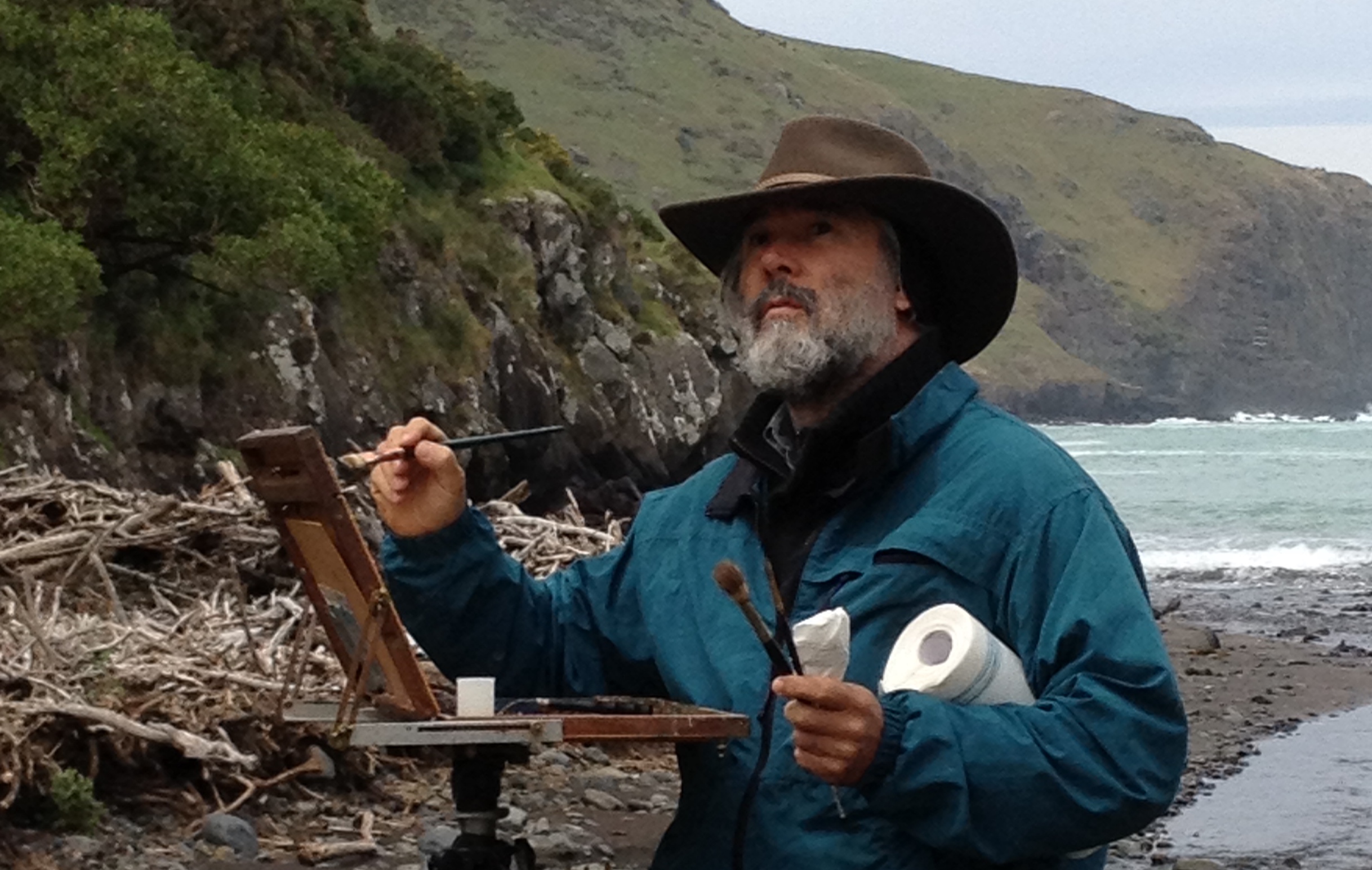 Award-winning portrait artist David William Terry carries on the tradition of creating masterful portraits of successful businesspeople and families. For over 35 years, Terry has poured his heart and soul onto the canvas, and today his work hangs in numerous public and private collections. Over the years he has painted countless dignitaries and luminaries, but whether he is capturing the likeness of a Fortune 500 CEO or someone's fussy grandchild, he brings the same level of careful devotion and intimate precision to each and every brushstroke.
"As a painter, I seek to capture a glimpse of this immense treasure I am given through the gift of sight," Terry says. "Personally, I am not concerned with style or originality, but only with a sincere effort to inspire joy and respect for the world we live in." That spirit has always defined Terry, and because of it, he has amassed a reputation as one of the best in his field. A member of the Salmagundi Club of New York, the Portrait Society of America, and the Oil Painters of America, Terry was recently commissioned by Fine Art Connoisseur to paint its publisher — an honor reserved for only the world's most skilled fine artists.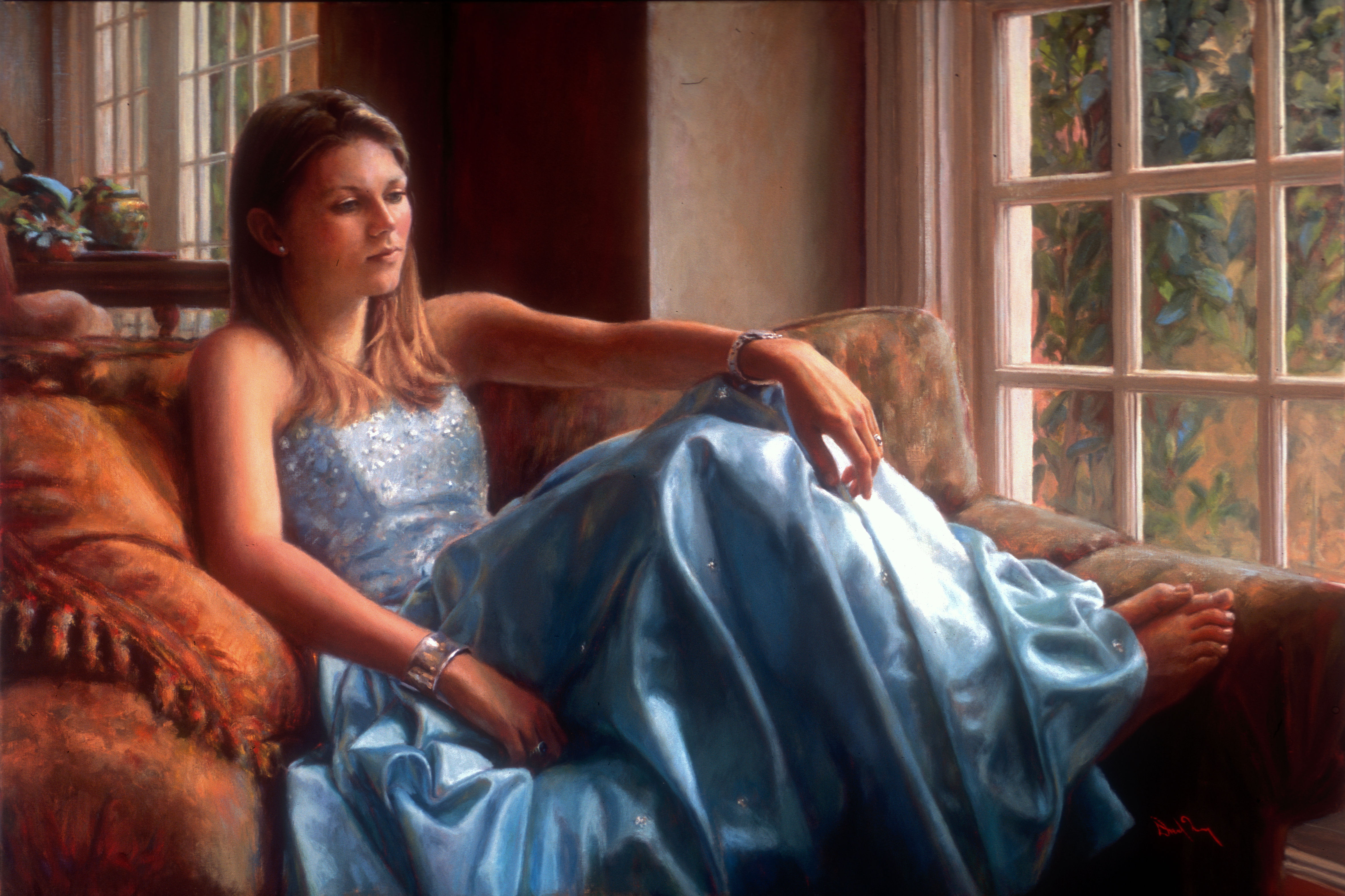 "Terry's fine painting stands in the tradition of grand portraiture going back to Titian and Van Dyck and coming down to John Singer Sargent in the last century," says art historian Susan Barnes, PhD. And just as with the greats, Terry's process begins with a consultation. He likes to first sit down with his subjects and spend anywhere from a few minutes to a few hours simply getting to know them. This is a crucial step for Terry, who believes that to best encapsulate someone, one must first truly understand who they are. If subjects are unavailable for a consultation, Terry will even interview people who really know them in an effort to learn what makes them tick.
Terry likes to know every possible detail that is integral to make the painting as impactful as possible. One crucial aspect is where it will hang, and if possible, Terry always prefers to see the setting. He likes to know if the painting will hang with other similar portraits and how they will all coalesce. The location is critical in determining the style of the portrait, as is the input from Terry's subjects. He will listen to and value any thoughts or ideas they may have on style or composition. His goal is always to craft something that will be appreciated and admired by its subject and their families.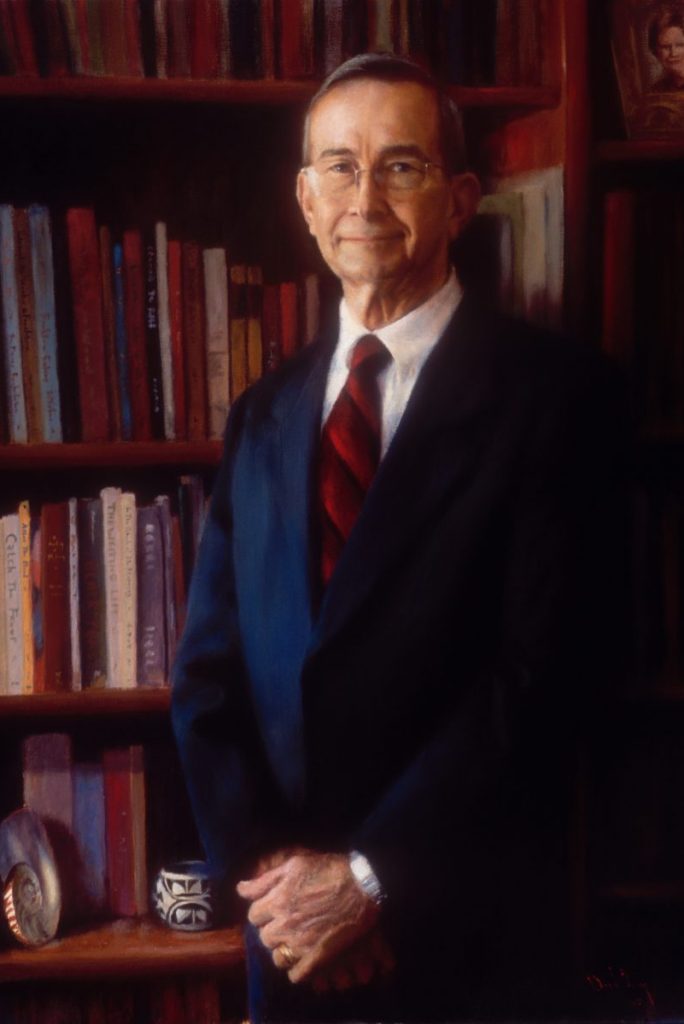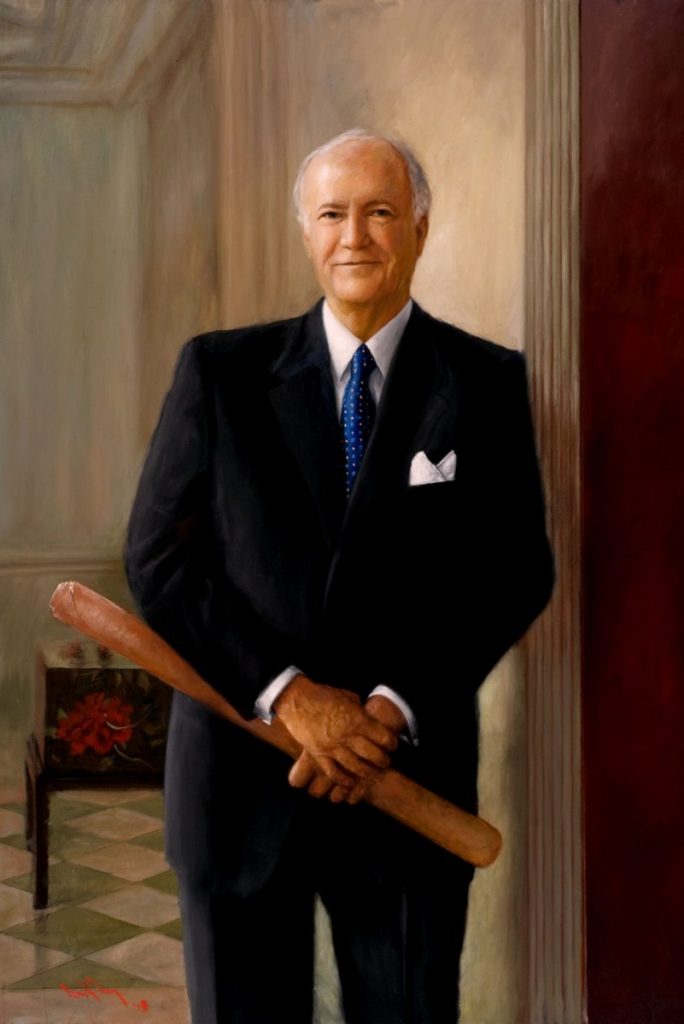 If someone opts for the traditional (and Terry's preferred) method of sitting for an oil portrait, they can expect two to three sittings for portrait of their head and shoulders, and four to five sittings for a three-quarter's length with their hands in the painting. Sittings typically must take place at the same time of day (ideally, on consecutive days), and usually last about two to two-and-a-half hours. Encouraging comfort in his subjects, Terry allows them to take frequent breaks whenever needed, doing whatever necessary to ensure that they are completely and totally at ease.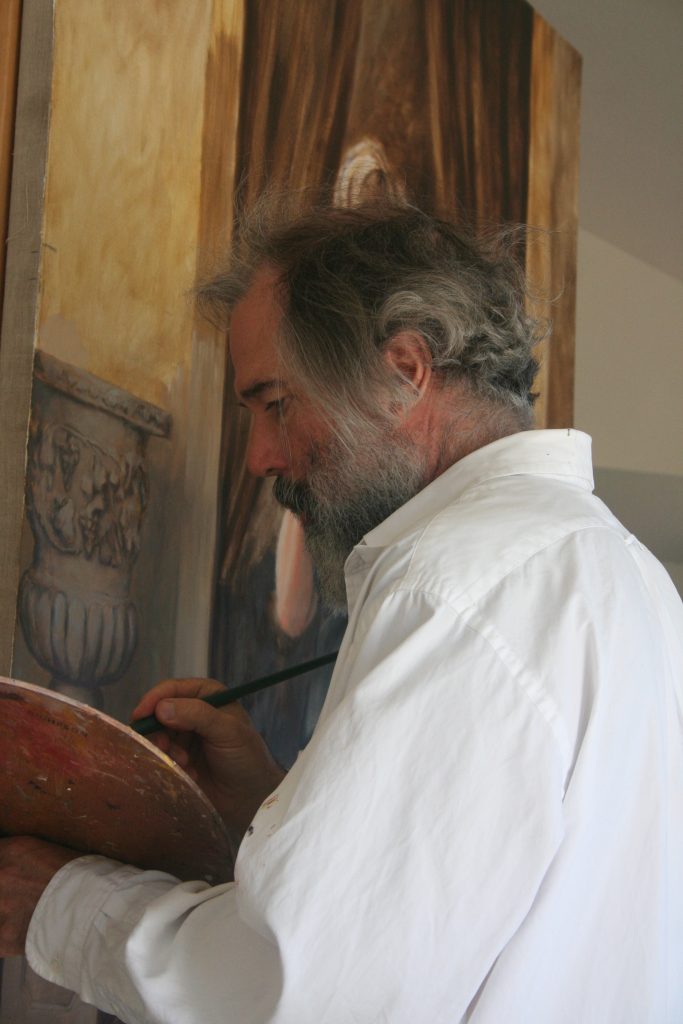 Terry likes his subjects to bring several changes in clothing for their first sitting. This allows him to test different combinations with different poses and the backgrounds. The process is always one of creative trial-and-error, and Terry loves to explore in an effort to make sure the painting is as original and of the finest quality imaginable. By the time the first sitting is complete, he will have a good idea of the overall color scheme and pose. But as the process goes on, the painting will, of course, take on a unique life of its own.
While it is always best to sit for a portrait, Terry understands that some people (especially very busy professionals and small children) do not have the time (or patience) to sit for several hours over several days. In that case, he does work from photographs, but prefers to take them himself to best encapsulate his subject. Similar to a portrait sitting, these sessions generally take place at the subject's home or office and require several changes of clothes. Sometimes he finds it faster to get an appropriate likeness with a brush or a pencil, but regardless, the more time Terry spends getting to know the subject, the more successful the portrait will be.
Because however, you get there, the end result is something unique that will be cherished for generations. "Our family was unhappy with the official portrait commemorating our father, [South Dakota] Governor Leslie Jensen," says Les Jensen. So in 1990, his family received approval from the state to replace the old portrait but spent the next 25 years searching for a portrait artist they felt had the talent to truly capture the late Governor's likeness. Finally, in 2015, they found Terry. "[Terry] worked patiently with us to make sure we had a portrait we were all proud of," Jensen says. The new portrait Terry painted currently hangs in the South Dakota State Capitol building, and the Jensen family is finally pleased with how this beloved figure in their family will be remembered.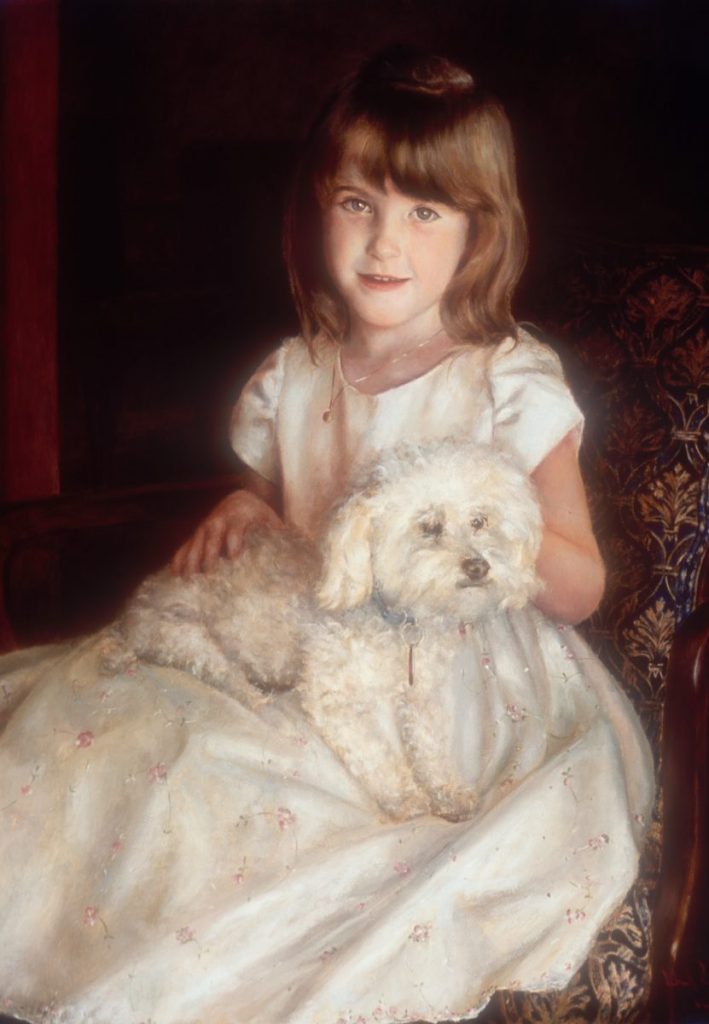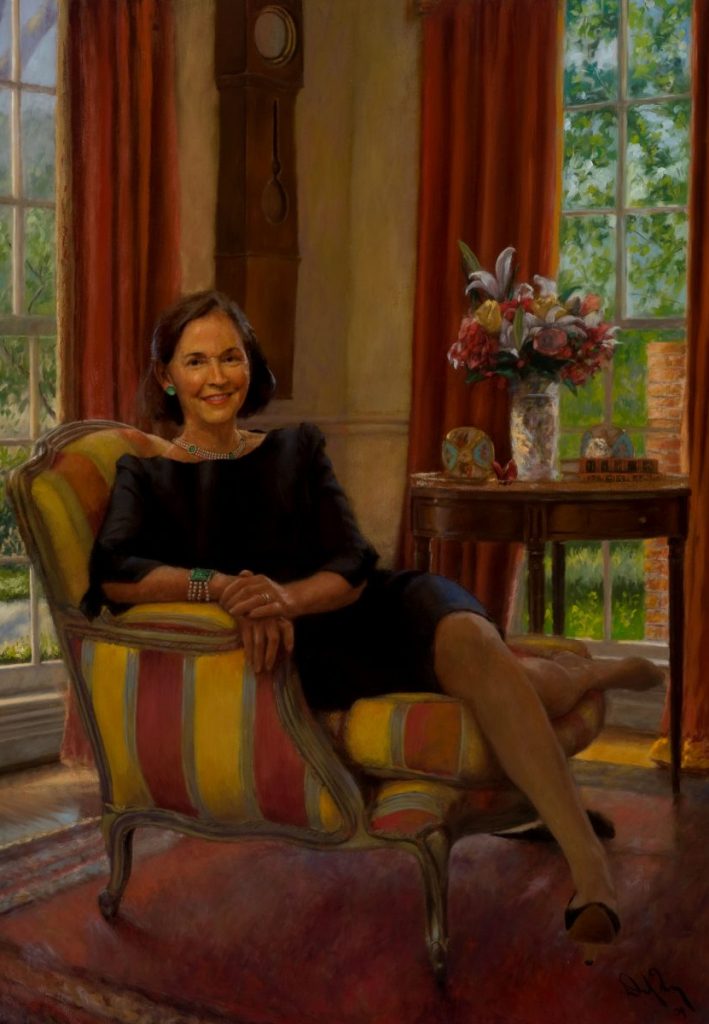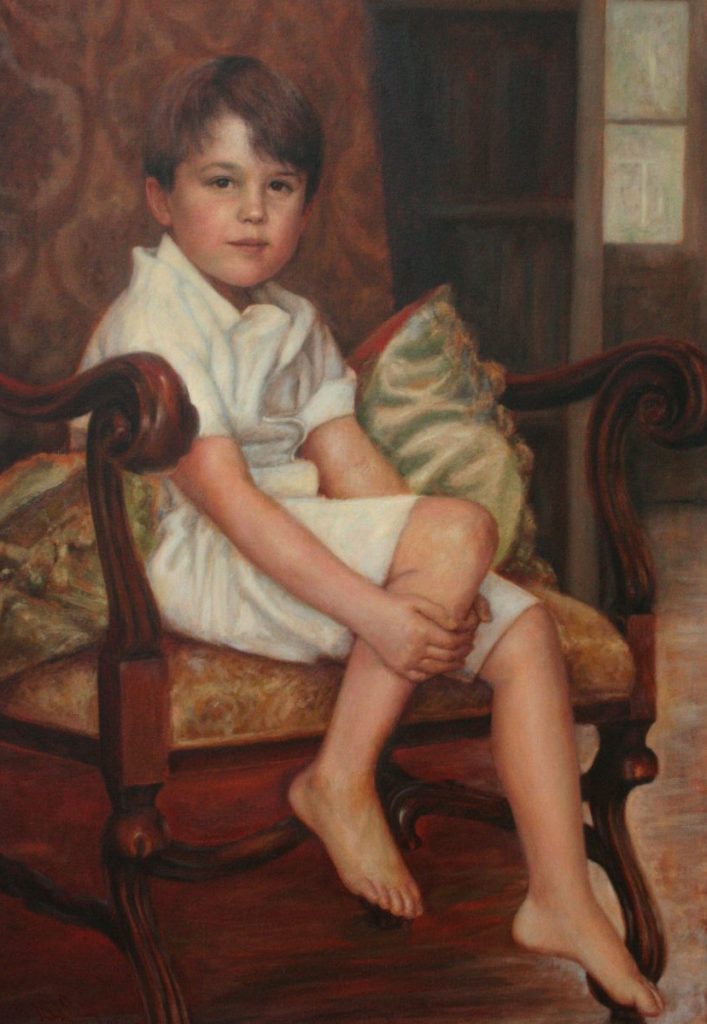 I found countless similar testimonials from people overjoyed with how Terry captured their likeness or the likeness of their loved ones for future generations. Because of his fierce devotion to his subjects and his immense mastery of his craft, Terry has become one of the premier go-to portrait artists in the country. His talent is unmistakable, and through his work, this ancient art form endures. "I want my craftsmanship to be only a tool in telling the story of the beauty and dignity I see every day in all things," Terry says. His subjects would certainly agree.
To see more of Terry's incredible work or to schedule a consultation for a portrait of your own, visit DavidWilliamTerry.com