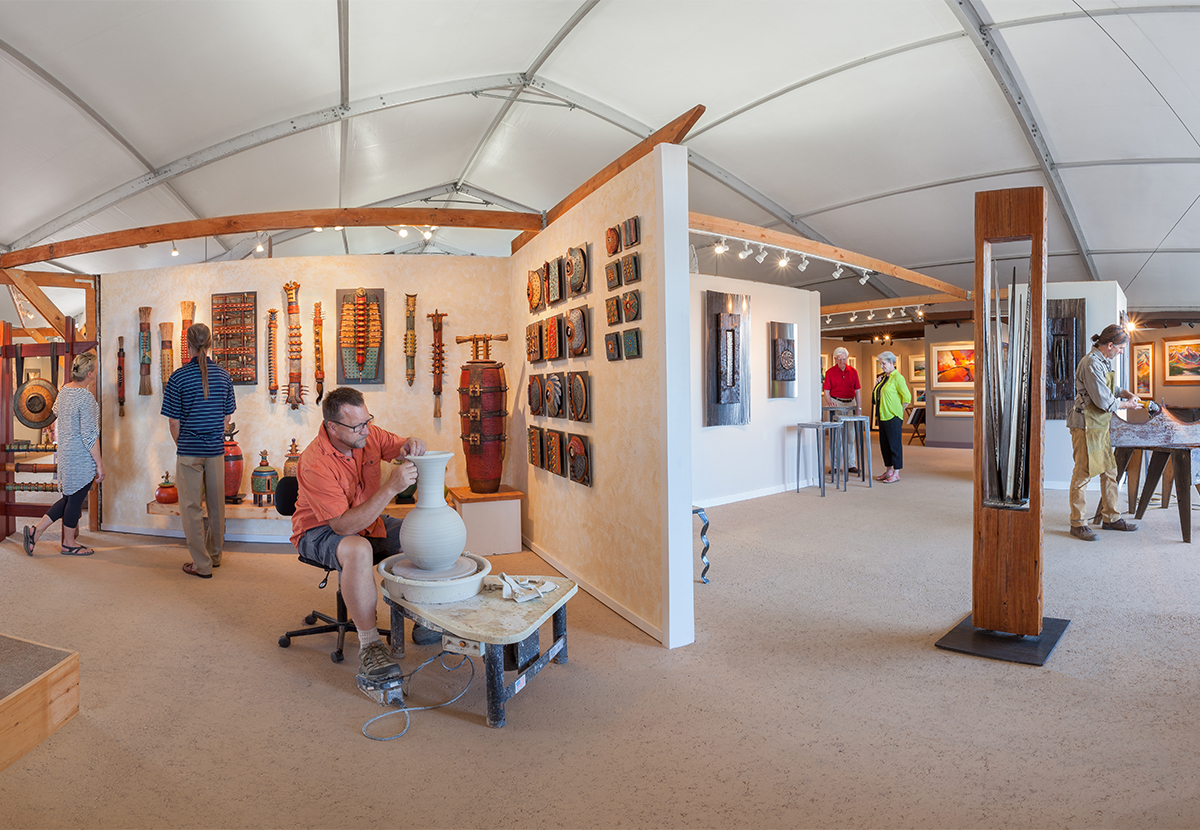 If you're familiar with winter in Scottsdale (the best time of year in the best place), you've seen the "big white tents" pop up along Loop 101 and Hayden year after year. That can mean only one thing: Celebration of Fine Art is back once again. If you've never experienced the event, let me fill you in: it's so unique, and you'll wonder why you waited so long to visit.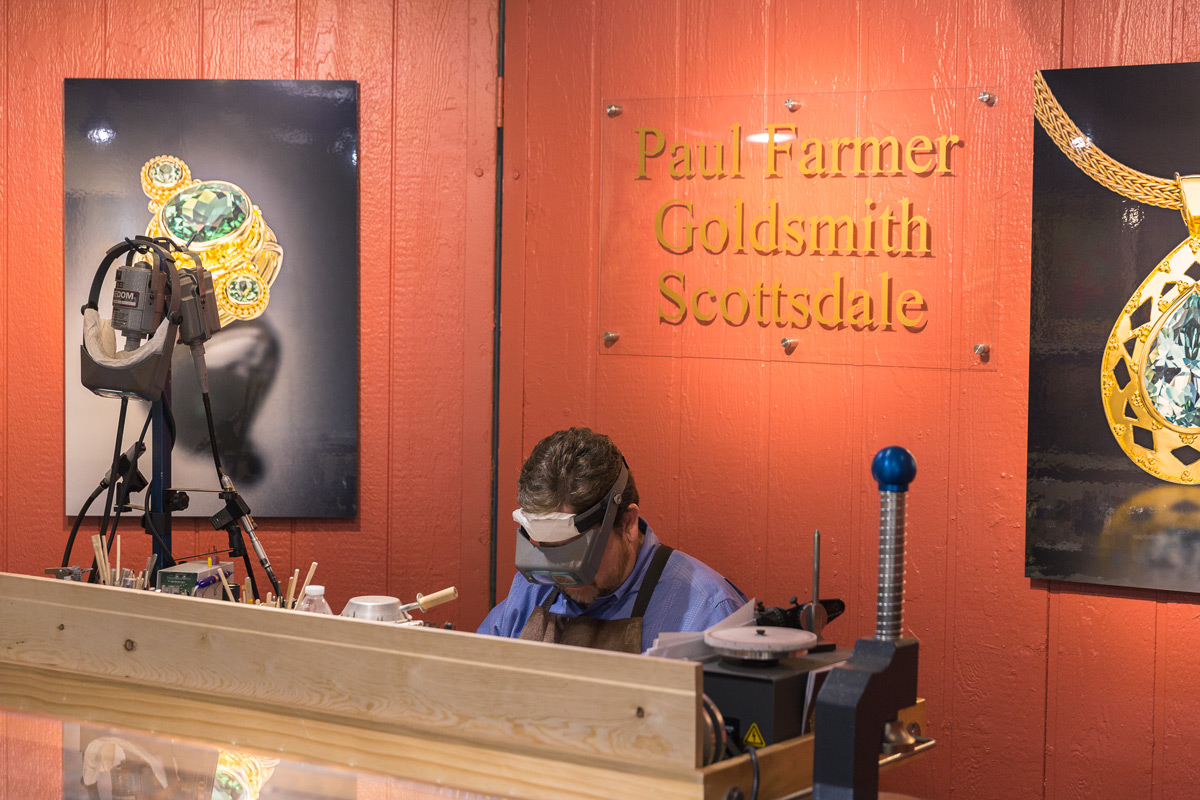 The Celebration, one of the premier art events in the region, is in its 29th year. The 10-week show and sale offers visitors a chance to meet and observe over 100 artists as they create. Jewelry-makers, sculptors, painters, photographers, and fiber, glass, and metal artisans pack up their studios and travel from all over the country to set up shop under the tents. They're creating new pieces in their tent studios 7 days a week, all season long, so guests can expect to interact with many artists in one visit.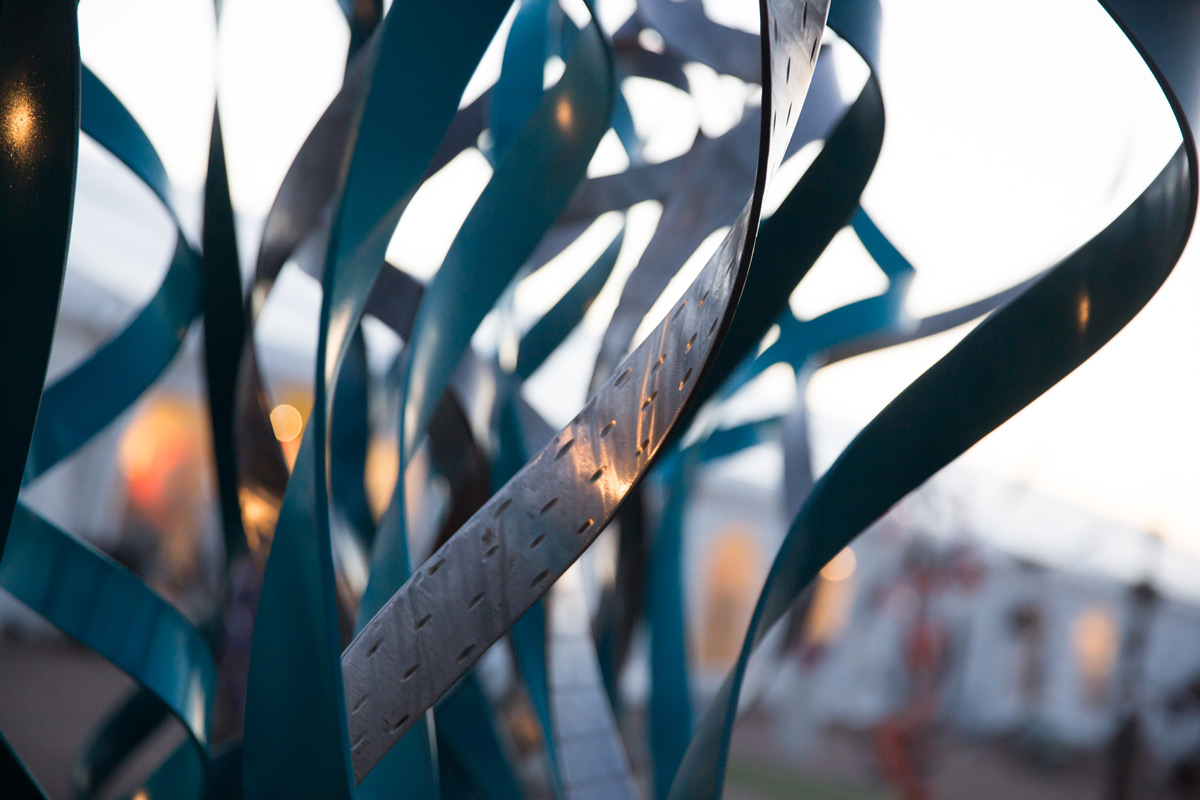 Susan and Jake Potje, who have been at the helm for 15 years, have continued to add new and unexpected elements to the show each season. The atmosphere is fun and inviting, and enthusiasm and inspiration flow from the stunning artworks and the artists themselves. Art lovers can visit artists they've befriended over the years, and greet brand new artists who have just joined the show.
Prepare to be inspired as you make your way through the wide corridors of art. You'll see colorful palettes thick with paint from years of use, wet clay and rough stone ready for sculpting, and friendly artists eager to share their work. There really is something magical about finding a piece of art that speaks to you and witnessing creativity in action.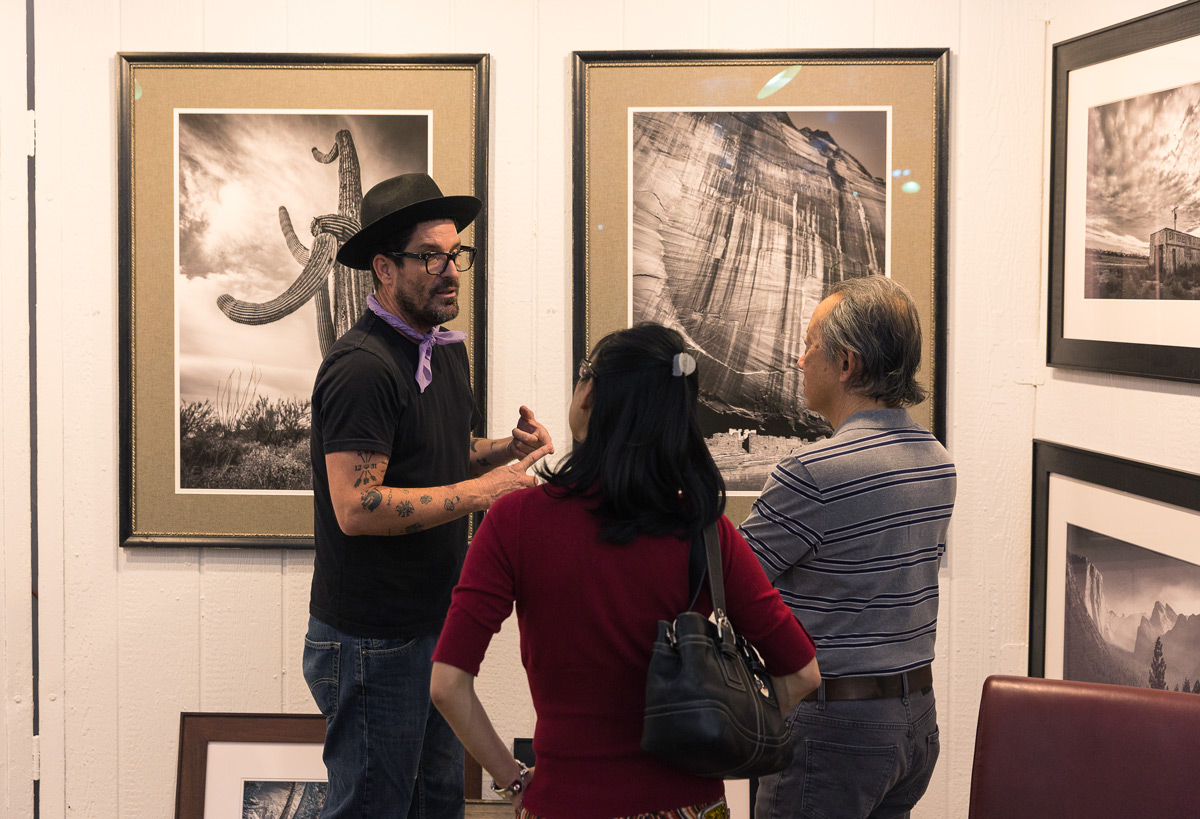 Celebration of Fine Art is a fun way for casual art lovers to spend the day, and also offers the perfect opportunity for seasoned collectors to find their newest pieces. Artists display works of all shapes and sizes, from tiny figurines and small prints, to larger-than-life sculptures and wall-size canvases. There is truly something for every art lover and every art budget.
Ever wondered how a lump of clay becomes a bronze sculpture? Want to hear what it's really like when artists collaborate? Don't miss the Art Discovery Series. Each Friday afternoon from 4-5pm, artists host lively panel discussions on a featured topic. Visit the website to reserve your spot, and to see the schedule and list of topics.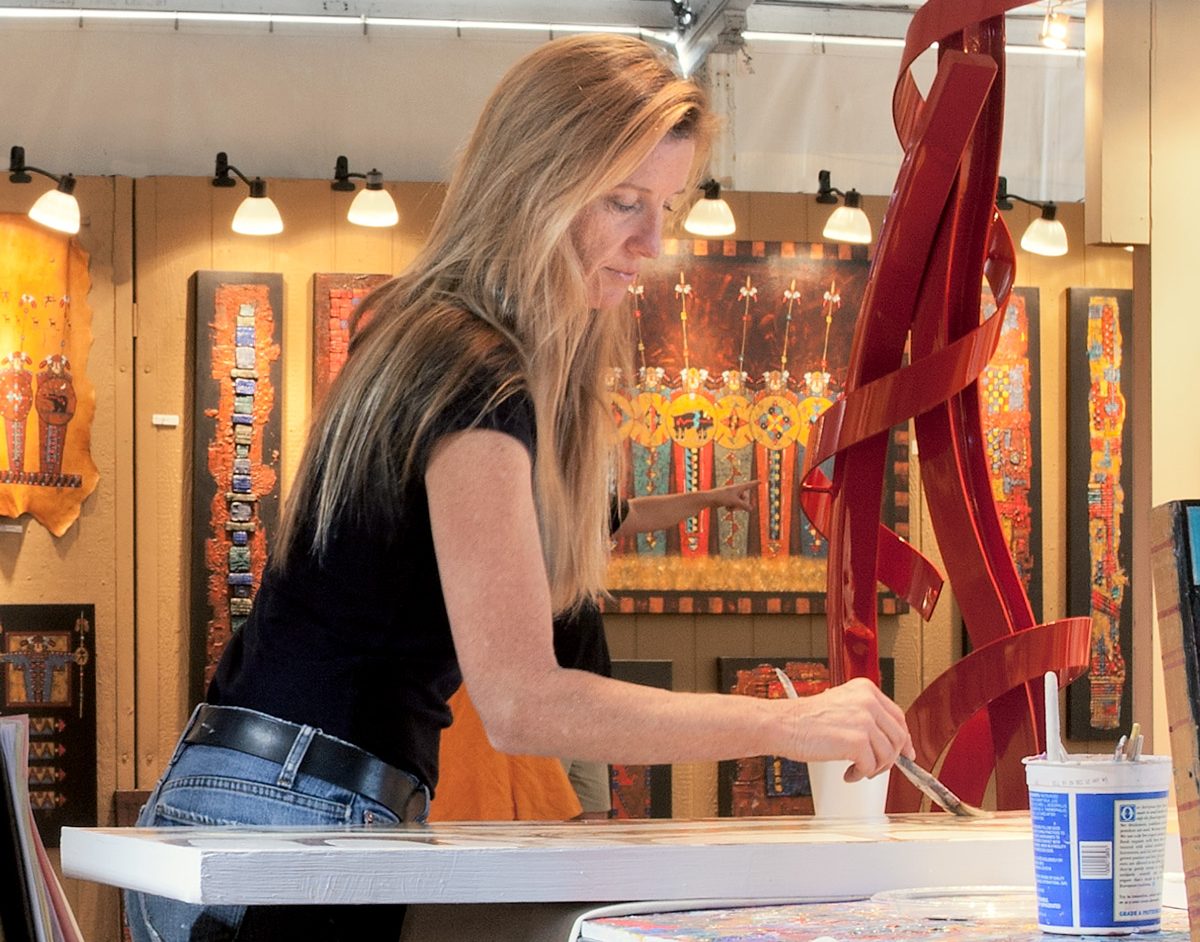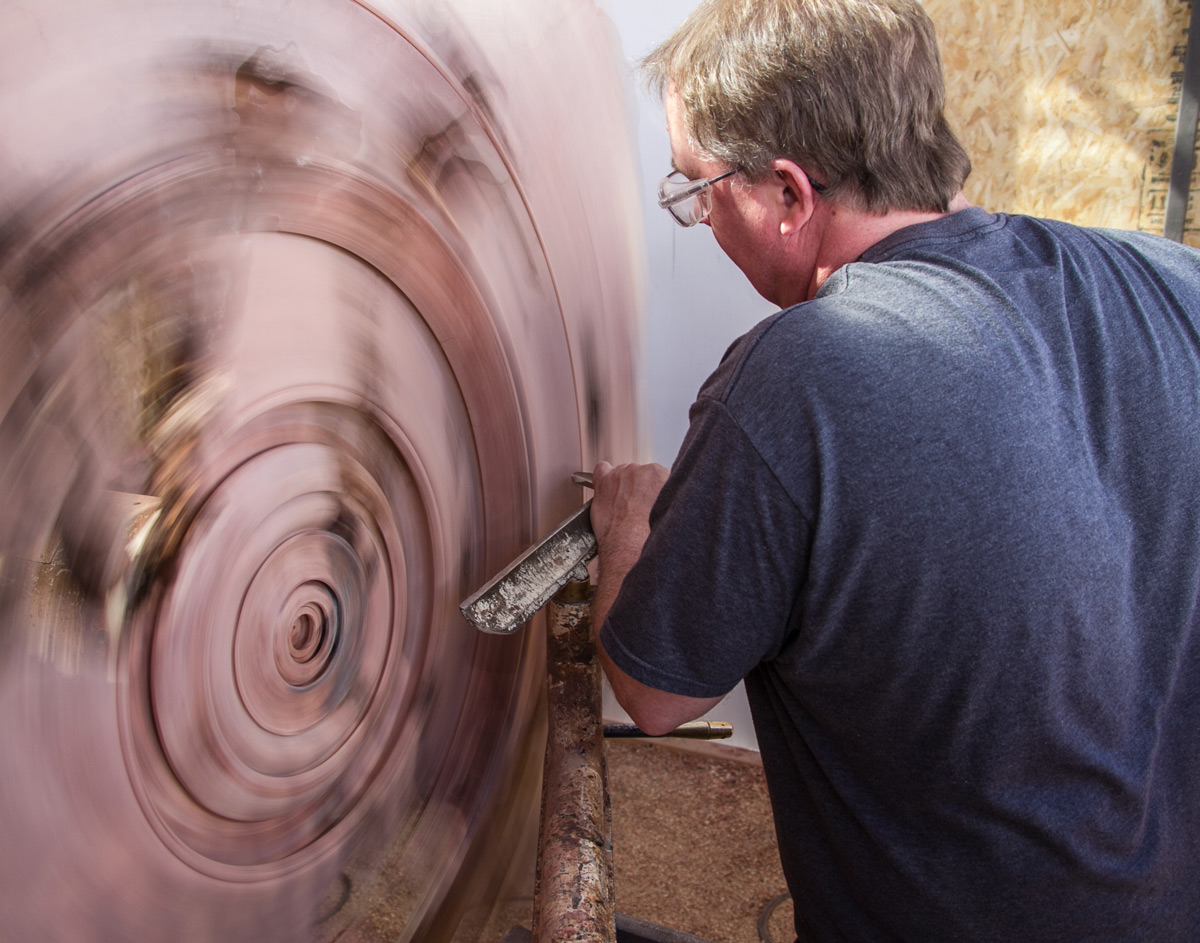 As it has for years, Celebration of Fine Art is supporting Free Arts of Arizona. Free Arts is an organization that provides mentorship and healing arts activities to children affected by abuse, homelessness, and other trauma. Attendees are invited to bring donations of art supplies and gift cards to support the life-changing work of Free Arts.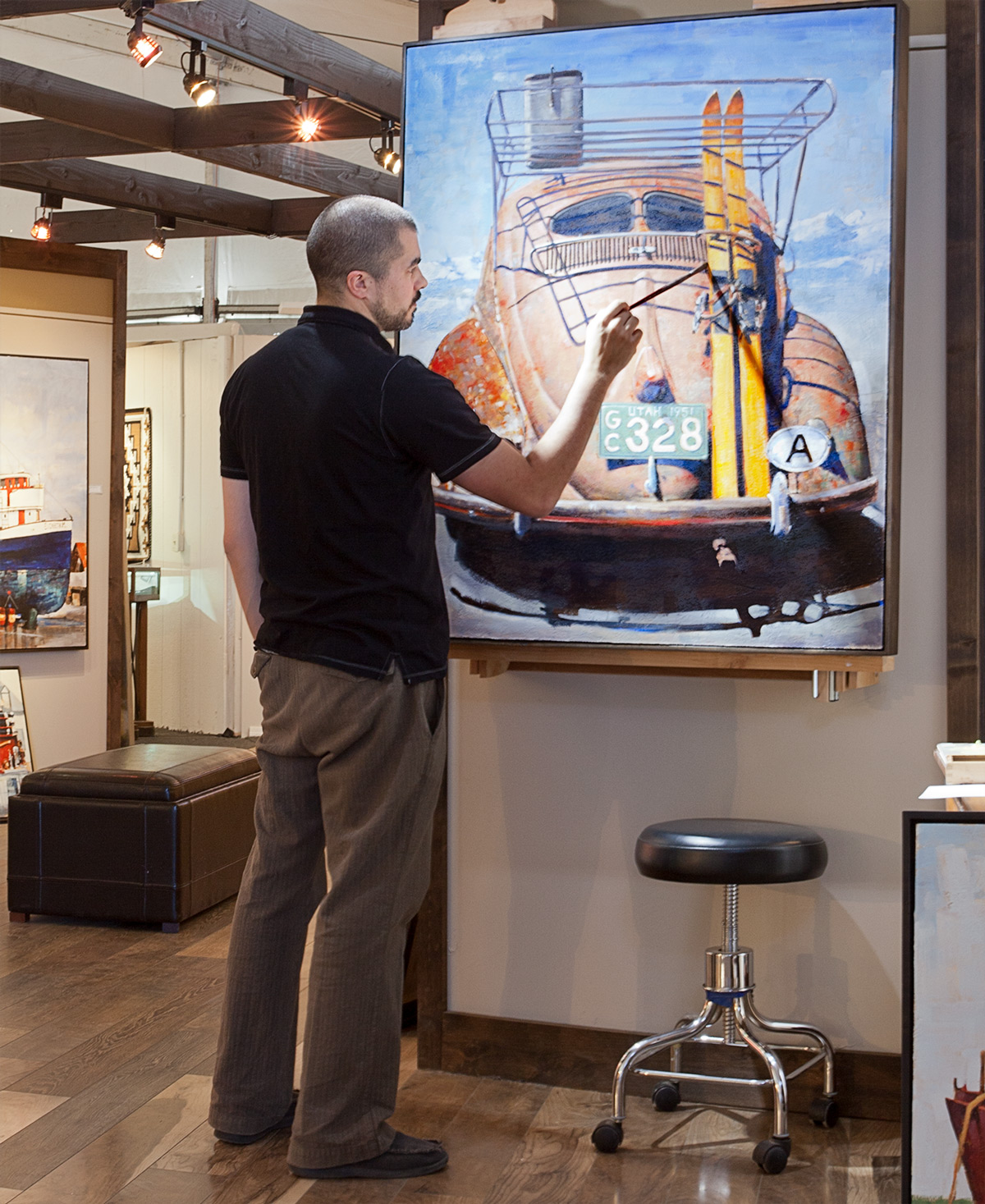 The show is open daily from 10am to 6pm until March 24, 2019. Season passes are $10, but you can purchase them online in advance for a 2-for-1 offer. Children are free, and discounts are offered for military members and seniors. Pass holders are encouraged to visit as often as they like, and there is truly something new to see each day as artists make progress on pieces that they've begun on-site. Gifts, branded merchandise, food, and beverages are available as well.