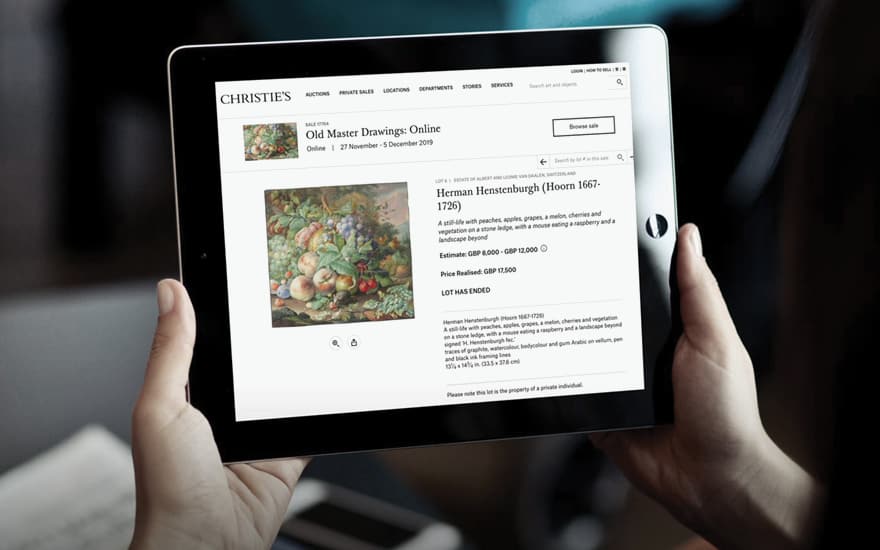 On July 10, 2020, Christie's made history with 'ONE, a Global Sale of the 20th century.' For the first time in history a global live auction took place in consecutive sessions held by four different auctioneers in Hong Kong, Paris, London, and New York using streaming technology.
Ana Maria Celis, Christie's Head of Evening Sales, admits that their biggest challenge was to replicate the same excitement of sitting at an auction recreating the same tension, the same suspense while being online. This hybrid option of participation via Christie's LIVE online bidding channel and, where countries and regions allowed, clients and phone bidders in the salerooms seems to accommodate everyone's needs.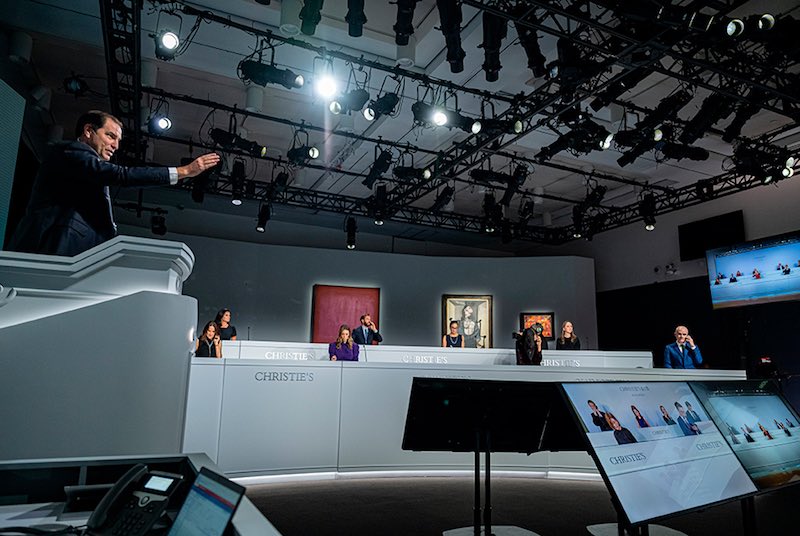 The event was a huge success showing how connected and global the art market is. Christie's has been reaching record levels on web traffic and has the highest following of any auction house in the world. It's no surprise that Guillaume Cerutti, Christie's Chief Executive Officer, decided to follow this innovation trend presenting the "20th Century: Hong Kong to New York" which will be live streamed on December 2nd at 9pmHKT/8amEST via Christie's LIVE, and other platforms.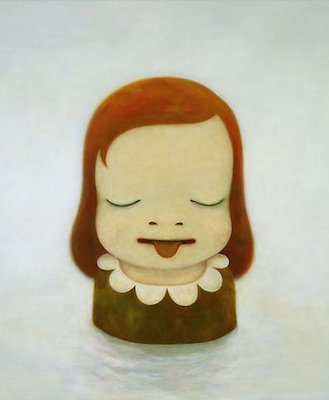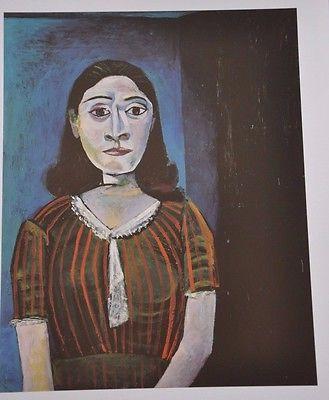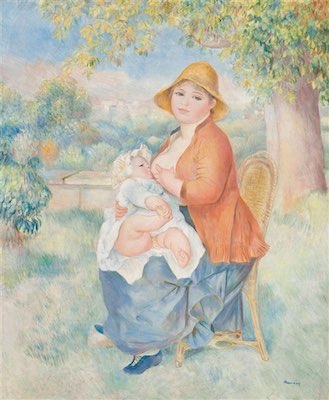 The format will mimic the earlier ONE sale, but this time only two auctioneers will pass the baton. First half will be held at the Hong Kong Convention Centre while the second will continue at Christie's recently redesigned auction room in New York's Rockefeller Center. Both cities will showcase post-war and contemporary art, Impressionism, and modernism. Some of the highlights that Christie's has already shared with the public showcase some of the most incredible and recognizable artists:
Joan Mitchell, abstract expression painter, with her "Trees" realized just before her death
The intimate portrait of Renoir's wife breastfeeding their son in "Jeune femme allaitant son enfant-Madame Renoir et son fils Pierre"
A 1940's pure cubist "Portrait of Dora Maar," Picasso's lover and famous muse
The Japanese contemporary artist Yoshitomo Nara with his sweet and sinister "Agent Orange (In the Milky Lake)"
The "Bloodline — The Big Family No. 2" by the symbolist and surrealist Chinese painter Zhang Xiaogang
A Warhol piece will also be part of the Hong Kong segment. The painting is from the — as iconic as the Campbell's Soup cans — "Dollar signs" series symbolizing the link between art and wealth
$46,242,500 was the top sale in ONE's bidding for Roy Lichtenstein's "Nude with Joyous Painting" making us wonder which landmark canvas on December 2nd will equal or surpass that amount.
Maybe Warhol was right: Art and money are luxury commodities that go together very well.