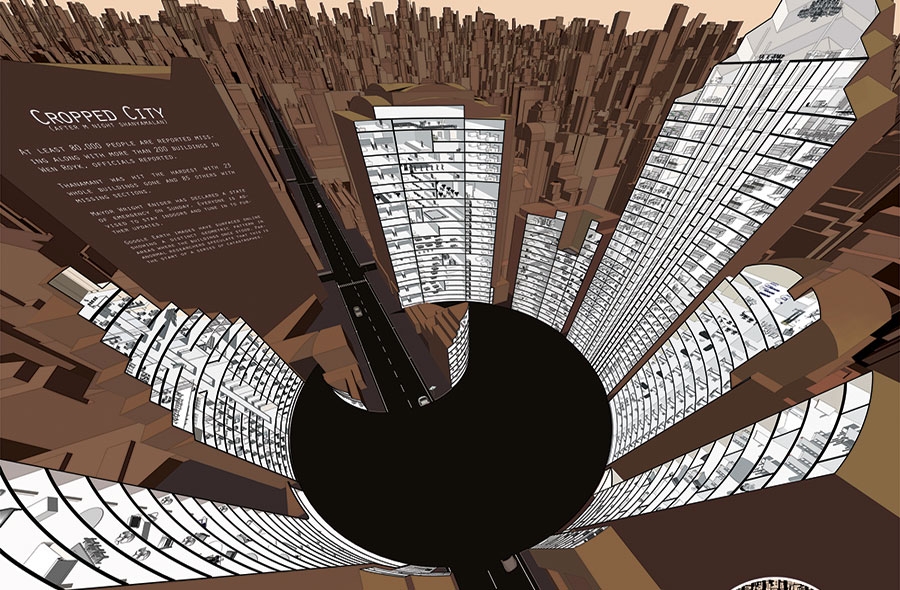 In the eyes of the fine art world, contemporary art in Southeast Asia is considered a late bloomer, as we only saw the first contemporary works emerge in Indonesia or in the Philippines in the early nineties.
In Indonesia, the works were fuelled by political protest against oppression and injustice, while in the Philippines, they were masterminded by a conceptual maestro, the late Roberto Chabet.
There was a radical change and acceleration in the early days of the 21st century because of the deep political, societal and economic changes. Artists relied less on political themes and focused more on their personal experiences in society or on a newfound inspiration often derived from sources as diverse as technology, video games, globalization, consumerism and a deep search for identity or the spiritual values of life.
The various countries in Southeast Asia have a different level of development, and often different religions or political systems. These differences influence the choice of themes, but also the access to artistic materials that often play an important role in the execution of the artworks. Except for Singapore, which is a developed country where the government actively supports the cultural scene, most of the cultural activities in other countries have been driven by private initiative. Some countries like Thailand, Vietnam or Burma have a few excellent artists, but have no strong art scene because of the lack of public and private interest. There is a lack of development, and most of the works there still have a modern look.
Unlike the above, countries like Indonesia, the Philippines and Singapore have a thriving and ever-expanding art community where artists, galleries, private museums and collectors interact harmoniously. International and regional auction houses have created Southeast Asian departments or incorporate the works into their Asian auctions. Most of these auctions achieve sensational results with modern art, but contemporary art is often tremendously successful as well, and is vigorously supported by Asian patrons along with a growing contingent of international collectors.
Prices have risen dramatically in the last ten years. Although somewhat stabilized at the moment, prices are expected to rise again due to the favourable economics in the region along with the ever-improving quality of the artworks.
The art itself might not be as spectacular or well-engineered as in the West, but it has other qualities like spirituality, subtlety, a handmade "organic" feel and a borderless imagination. Artists have increasing access to quality raw materials, larger studios and also the help of local craftsmen or assistants. As the artworks continually become more and more complex, the artist becomes more the thinker and the ringleader, and very often needs considerable help to execute the works. Gone are the times that the artists tirelessly relied on tradition. They are now able to create artworks that emerge from their own imagination but are linked to contemporary life. In some cases, the artists endeavour to make a human difference in the world through art.
Painting has traditionally had a strong following, but nowadays other media like sculpture, installation, video or photographs are also in demand, especially with the younger collectors. The two dominating artists are painters: the Indonesian Nyoman Masriadi whose strong paintings are inspired by video games or societal narratives, and the Filipino Ronald Ventura whose mind-boggling technique allows him to juxtapose realistic and cartoon subjects. Ventura is a real virtuoso who mixes oil with acrylics and uses wet and dry techniques to prepare his paints. Other well-established and creative artists are both Indonesians: Handiwirman Saputra, who starts by creating improbable objects which he often transposes in his huge canvases, or the sculptor Yuli Prayitno whose works combine found and crafted objects that hide mysterious messages.
Singapore has some very impressive artists who are often very well educated and interested by architectural and philosophical themes. Donna Ong creates dreamlike intellectual fantasies in her installations, while Michael Lee's photographs are often inspired by movies or architectural concerns and conjure up frightening visions of the future of mankind. A young artist like the Indonesian R.E. Hartanto does not hesitate to tackle global themes like the North Korean nuclear tests and make us realize that the populations of the emerging world are equally aware of the threats to our civilization.
The great young talent from the Philippines is Patricia Eustaquio, who is equally at ease with paintings, installations or sculptures that all have exquisite aesthetic qualities that betray her forays in the world of design. Her work is conceptual, as well, and superbly mixes content with beauty. Sopheap Pich's fascinating rattan and bamboo sculptures were recently shown at the Metropolitan Museum in New York and deal with the aftermath of the Cambodian war.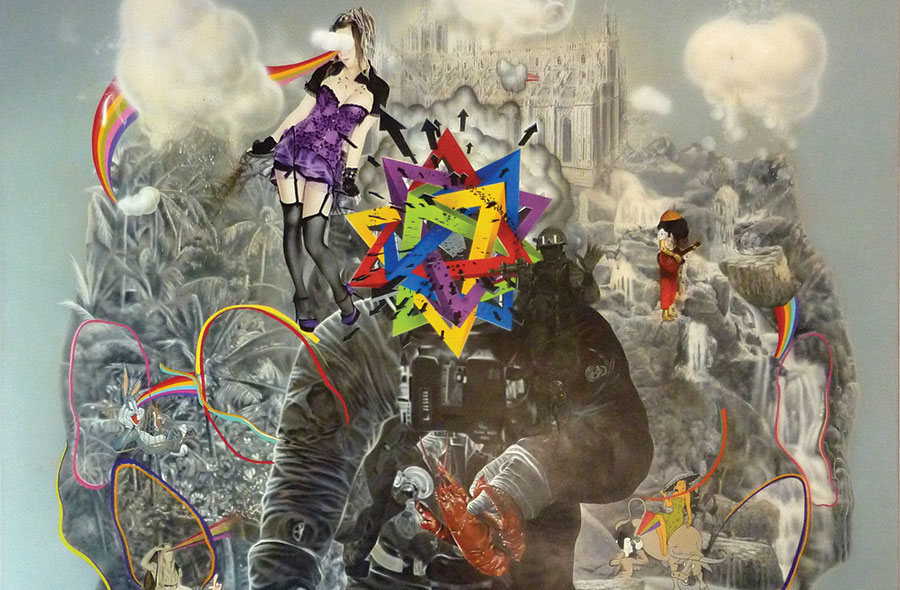 This is only a shortlist of some of the most exciting talents in the region, but each year there are new upcoming talents that sometimes introduce new techniques like Angki Purbandono with his scan bed technique. The art world has become global, and since the Picasso era, artists have increasingly borrowed from other cultures. Although artists from different continents sometimes produce artworks that look strangely similar, very often they have never seen each other's artwork. There are no real art movements any more, so it is safe to say that neither Western nor Southeast Asian artists have a strong influence on the global scene. Some artists make a strong impact worldwide, especially if their works are powerful and well exhibited.
Up to now, this has been the Achilles' heel of Southeast Asian art which has not received much support from major museums and has not been shown enough. Progressively, residence programs abroad and support from foreign galleries or institutions are increasing the exposure of Southeast Asian artists.
Southeast Asian contemporary art originates from personal, social or global artistic preoccupations, not from organized art markets or gallery owners' concerns. It's strong cultural foundation, its immense variety and unfettered imagination will ensure its long-lasting appeal to adventurous collectors from all over the world.
---
Marc Bollansee is a Belgian independent art writer and collector. As a speaker and writer with over 40 years of experience, he has lectured and written on contemporary art from the East and the West. He has befriended a lot of art luminaries and major artists during his visits to all corners of the planet. Marc spent 12 years in Southeast Asia and authored or co-authored five important books on contemporary art from the region.