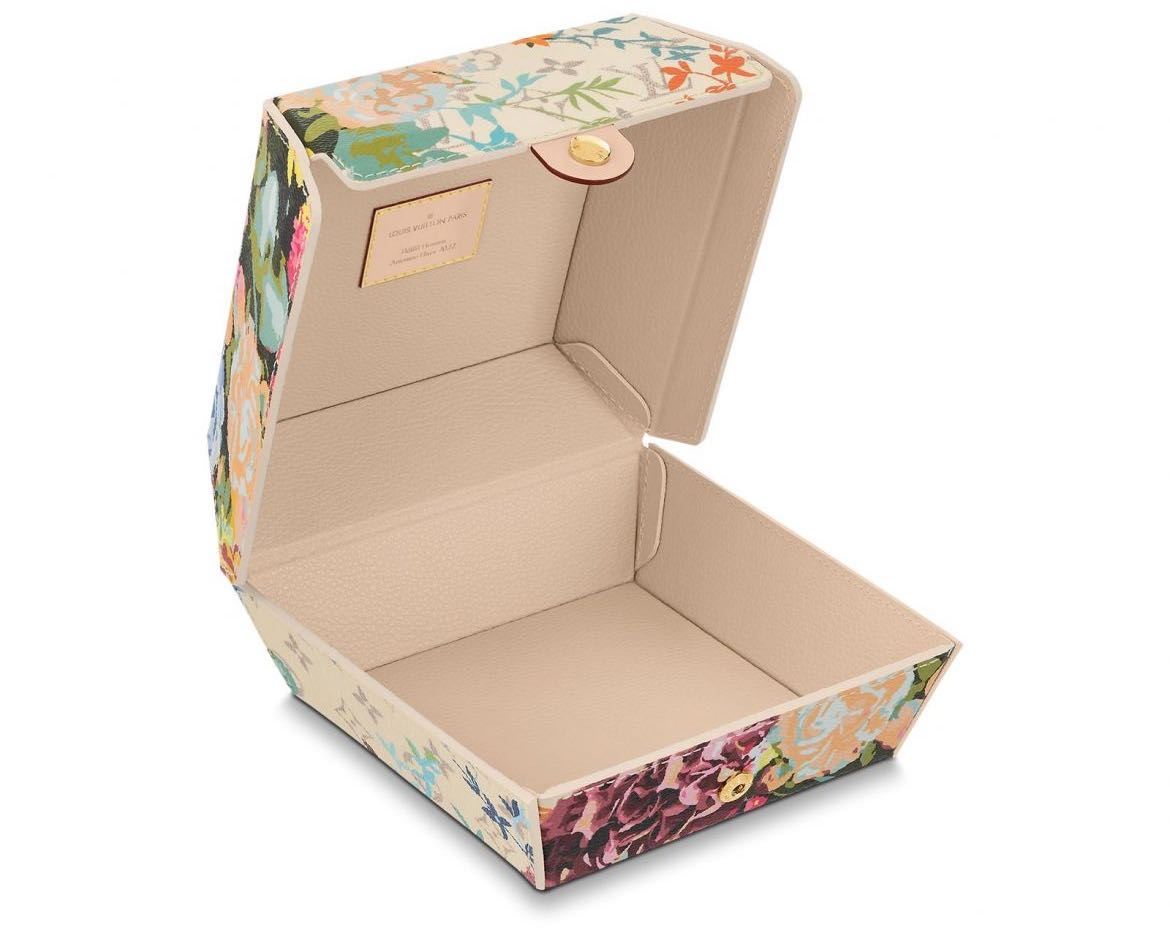 It's natural to over indulge. In fact, luxury design house Louis Vuitton welcomes the insatiable desire. Reimagining one of the many epicurean delights, the brand's newest collector's piece undoubtedly has mouth-watering appeal. We present to you the Burger Box by Louis Vuitton. Abounding in couture touches and highly-intentional design, the modular silhouette has held up to the label's namesake. It's an elevated approach to carry-out dining that's inspired by the colorful hues of condiments and the natural look of leafy greens.
It may look like a statement clutch or a place for precious jewels. Although it could serve multiple purposes, it's intended to display in your living room as a crafty and eccentric solution for storing coasters. It opens with a smooth goldtone push-stud to reveal a set of six of them in primary hues – each made to represent the colors of carnivorous toppings.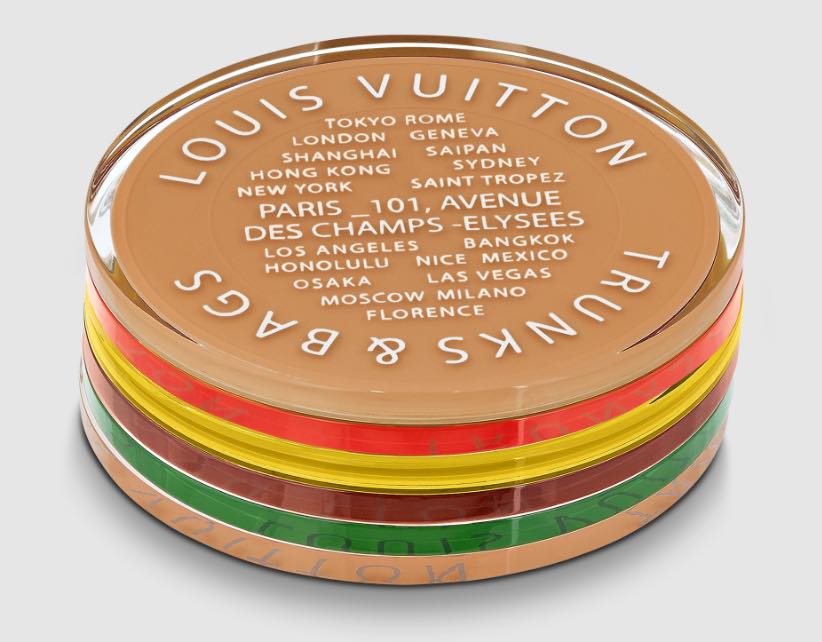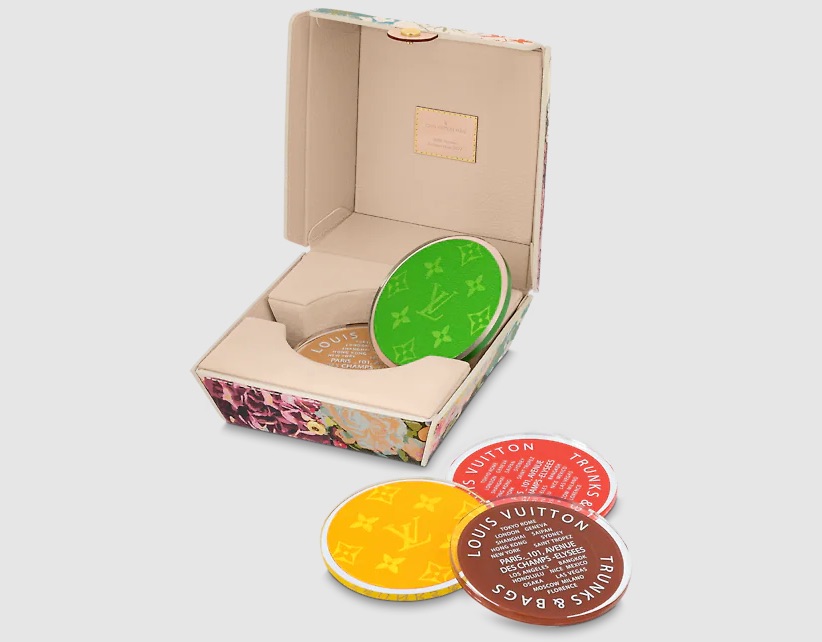 Handmade in Paris from the house's soft monogram leather, the box's floral print takes a feminine approach that plays against the simple, and somewhat childlike interpretation of the structure. In typical designer fashion, the box suggests an unusual or experimental moment for the brand. But don't misconstrue its oddness for lack of ingenious craftsmanship. It intelligently blends the two design elements to form a piece all its own. For unexpected flair, it has a cheerful blooming pattern that wraps the entirety of the exterior.
Display the food-centered favorite on your leather ottoman or game table, and it will soon become one of your most-loved conversation pieces. Guests will discover the world's most prestigious LV brick-and-mortar destinations etched across the center of each coaster in the set.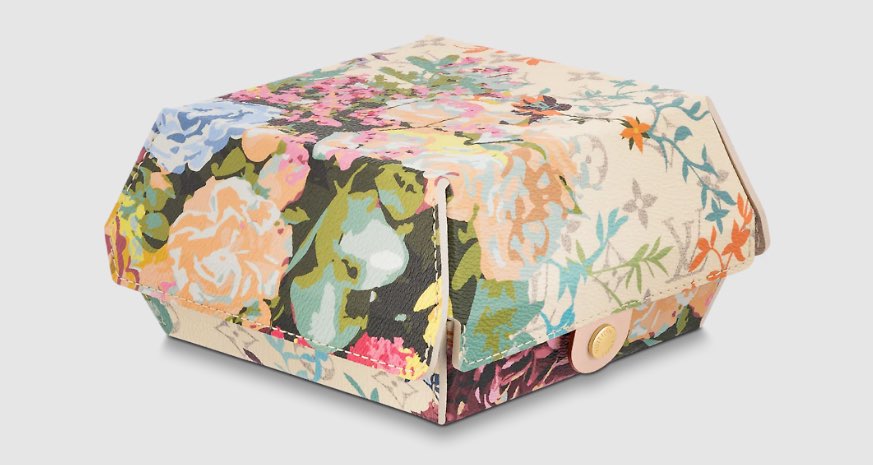 Even though the box surely won't be housing your next gourmet burger, you'll fall in love with it simply for the clever design. We divulge that your stomach may remain empty, but your impulsive designer purchase may be just enough to satisfy your craving. Shop the look for an extravagant $2,600 on the brand's online atelier.