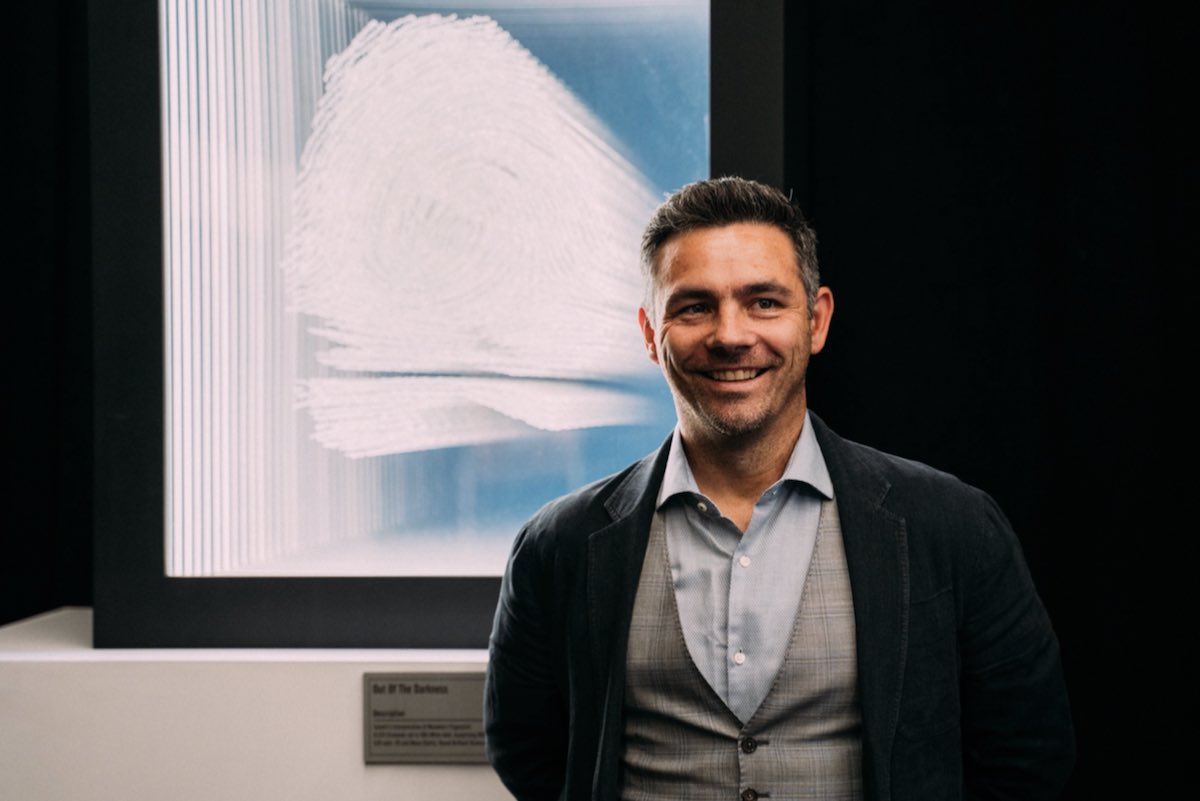 The best art shows intrigue and inspire viewers, drawing them in with sculptures, images, and installations that spark conversation and push the boundaries of what art can be. Art Basel, an annual arts festival that takes place in Miami Beach, Florida, routinely attracts boundary-pushing creators, looking to make a splash and snag a few headlines along the way. At this year's show, South African artist Johnathan Schultz hosted his first exhibition in the United States, bringing his luxurious sculptures, bedazzled with diamonds, to South Florida shores.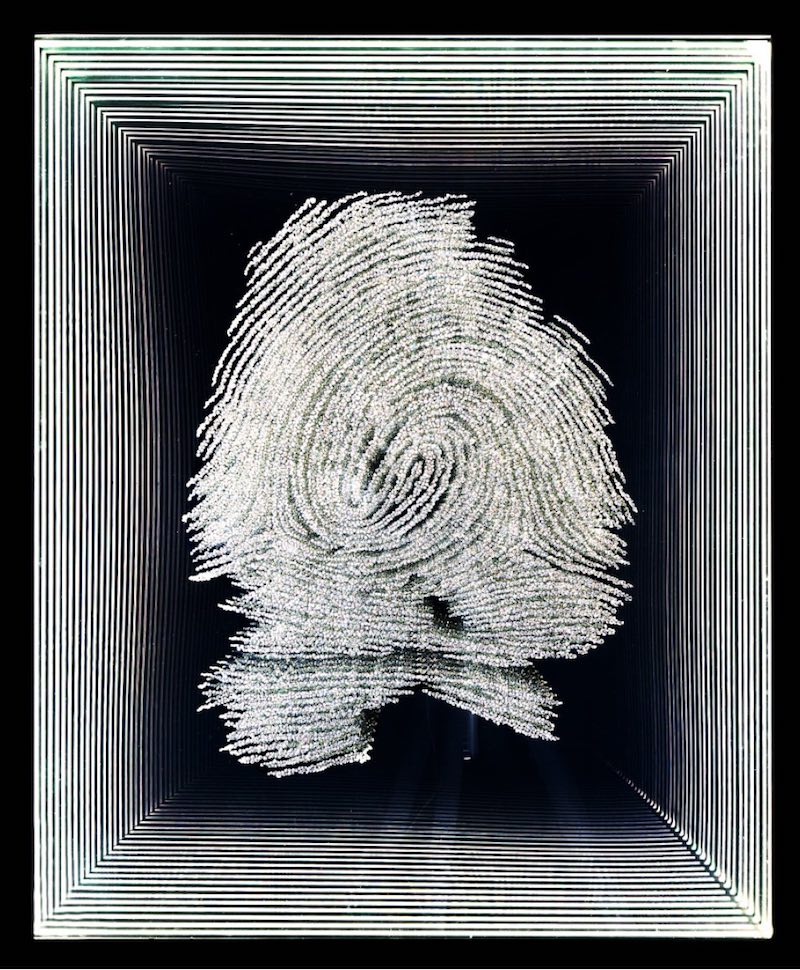 In Schultz's work, the fine craft of luxury jewelry-making combines with the artist's masterful eye for three-dimensional design to form a stunning and profound visual experience. Two of his pieces in particular—a three-dimensional recreation of Nelson Mandela's fingerprint and a giant, awe-inducing chandelier—represent two of the largest diamond sculptures ever brought to life in the twenty-first century. Adorned with ethically sourced diamonds, crafted with finesse and skill, these artworks embody luxury and elegance, while paying homage to one of South Africa's towering social justice icons. And both creations are an absolute must-see.
The two sculptures that generated so much buzz in Miami Beach this year were part of the Le Art Noir, Diversity in Color event at Art Basel. This showcase, titled Out of the Darkness, sought to highlight artists from a variety of cultural backgrounds, whose work speaks to the current moment and promotes a message of positive social change. Schultz, an artist and entrepreneur who has long been fascinated by the world of high-end gemstones and diamonds, looked to Nelson Mandela, and the leader's fight for racial equality in South Africa, as his muse. Because South Africa is known as a producer of diamonds, Schultz merged this natural and local resource with the legacy of South Africa's first democratically elected president, producing a multidimensional sculpture of Mandela's fingerprint, encrusted with 9,225 diamonds, set in 18 carat white gold. The finished product, altogether, clocks in at 895 carats—a stunning piece that stole the show in Miami's Liberty City neighborhood, where it was displayed.
The other showstopper at the Out of the Darkness exhibit was Schultz's "Refraction of a Legacy" pendant diamond chandelier. This installation stands at 10 feet tall, and its multi-layered structure contains streams of diamonds that sparkle amidst circles of wire fencing. This fencing comes from Robben Island, a prison used to house dissidents during apartheid, including Nelson Mandela himself for 18 years. Transforming this symbol of South Africa's contentious racial history into a majestic work of art speaks to Schultz's vision of a unified and equitable future for his home country. Hopeful and exquisite, these two sculptures are masterworks of jewelry-making and multi-dimensional design, turning heads and inspiring many with its redemptive and powerful message and stunning array of gemstones.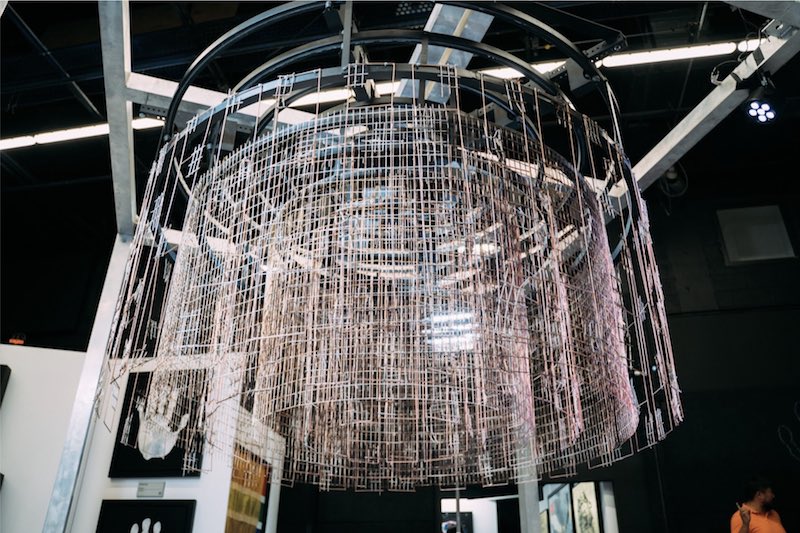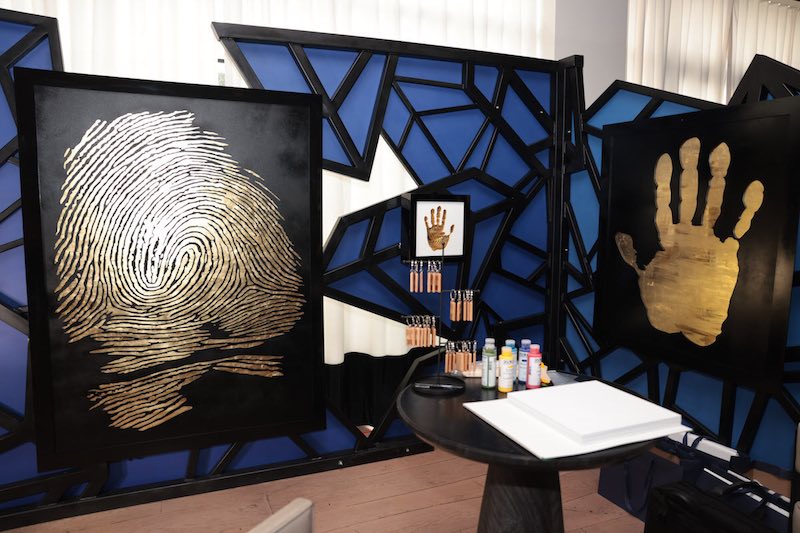 Fashioning elegant sculptures that celebrate overcoming obstacles and using innovative materials to convey powerful messages of social change is a hallmark of Schultz's showstopping style. After winning critical acclaim at Art Basel, his work is bound to continue circulating across the globe, inviting viewers to reflect on the past while envisioning a brighter, more equitable future for all.