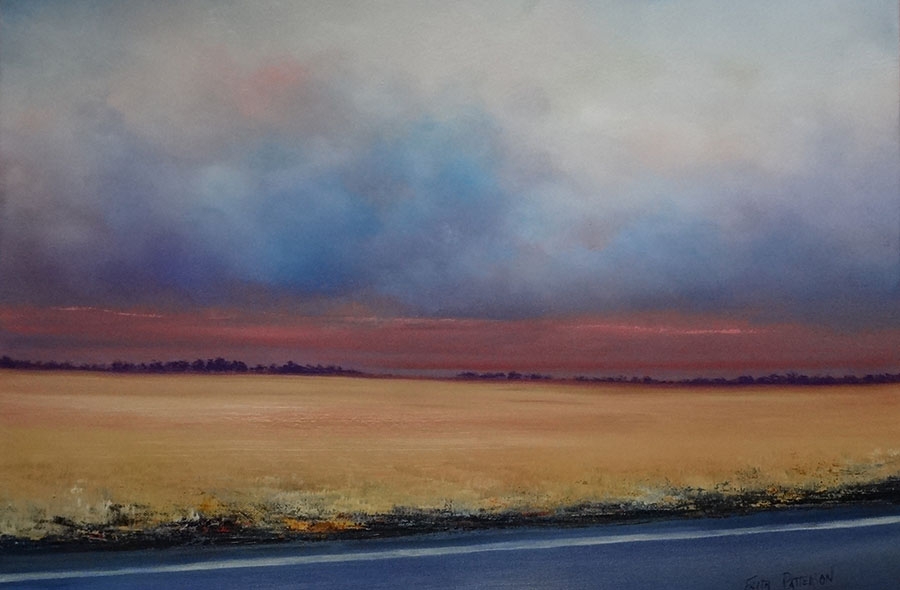 Faith Patterson is primarily a landscape painter and gains most of the inspiration for her work from her surroundings in the Midwest.
Whether she is painting an actual place or her interpretation of a place, it's on the everyday scenes that she focuses her attention. She looks for a particular aspect of the subject to depict that will allow her to create an engaging portrayal of what would otherwise be considered an unremarkable scene.
Her interest in art began from a very young age; she was always able to draw or carve reasonable likenesses of people, animals, buildings, etc. Mostly self taught, through the years she has honed her painting skills through classes, workshops, books and of course, spending countless hours at her easel.
She paints most often in oils using either a palette knife or brush. Her palette knife pieces yield more of an impressionist style while her brushwork tends to be more representational.
"I really enjoy the the attention to detail that my brushwork allows me to produce but I also love the intensity and emotion I am able to express using a palette knife."
"Please feel free to contact me with any questions you may have, I'm always more than happy to discuss my work."
Faith Patterson
FaithPattersonArt.com
630.267.2087
[email protected]