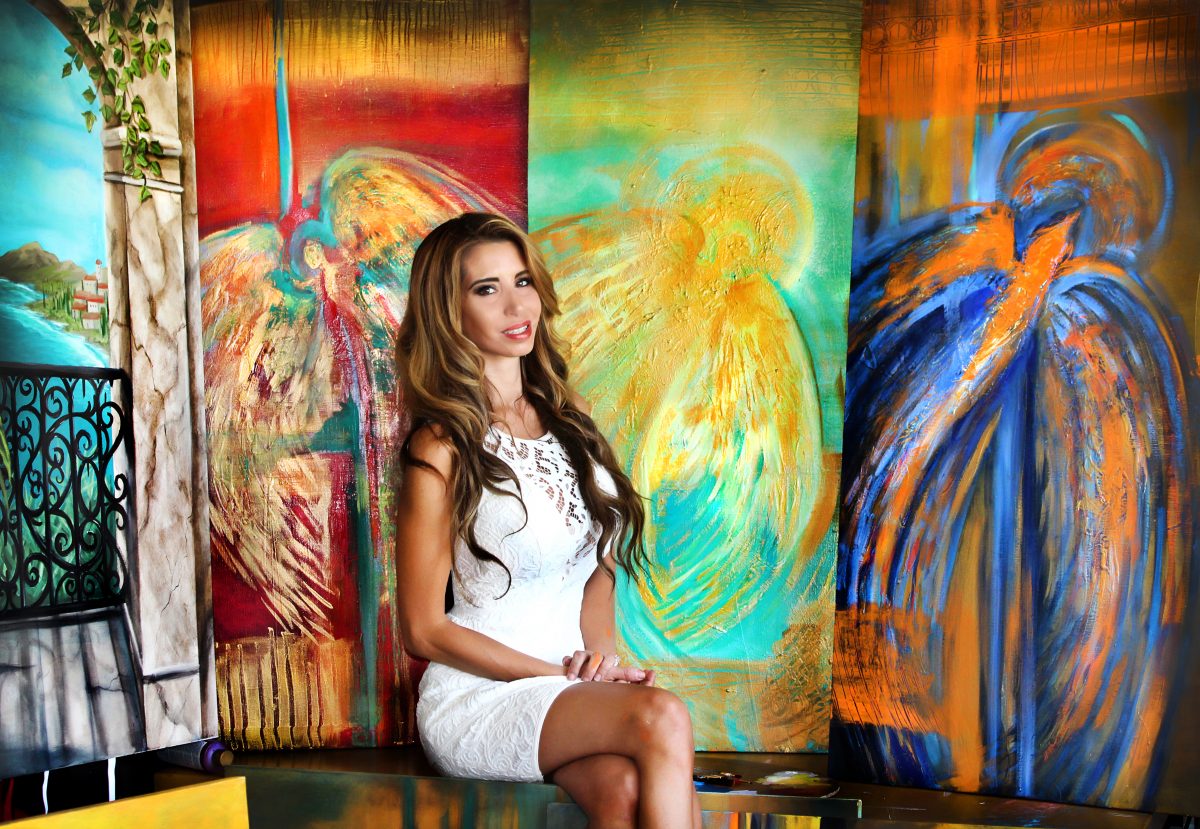 From her humble beginnings as an art teacher to underprivileged children in Lima Peru, to a successful fine artist in Scottsdale, Arizona. At times, it seems that the distances, time, cultures and life circumstances that Laura (Ortega) Thurbon has traveled are quite incomprehensible to her. But, as is the case for so many of us, one decision led to another, and to another, and so on. A willingness to explore life's journey, seeking to share herself through art and a willingness to embrace every opportunity, even when it didn't resemble an opportunity, became Laura's traveling companions throughout her Life of Art. This journey crossed many mediums and experiences. Each time adding a little something more to the creative fuel.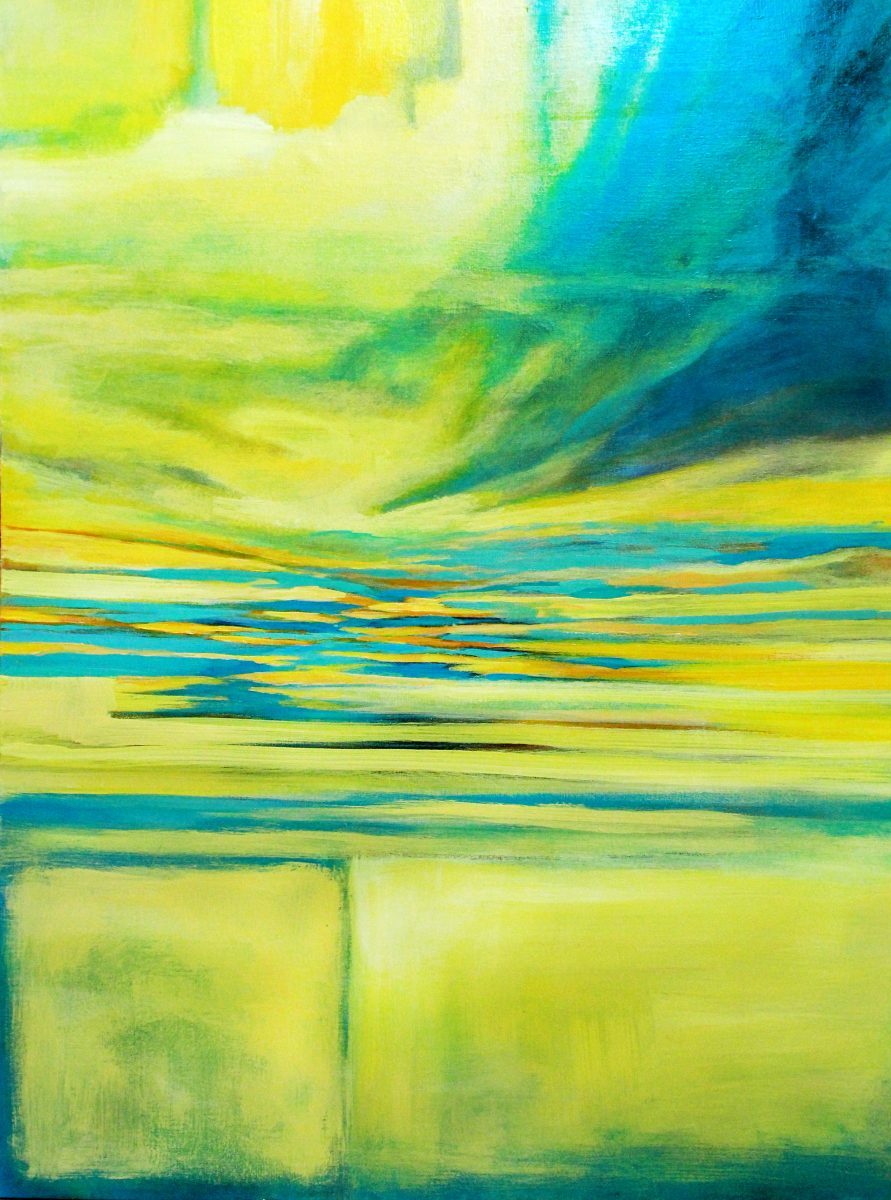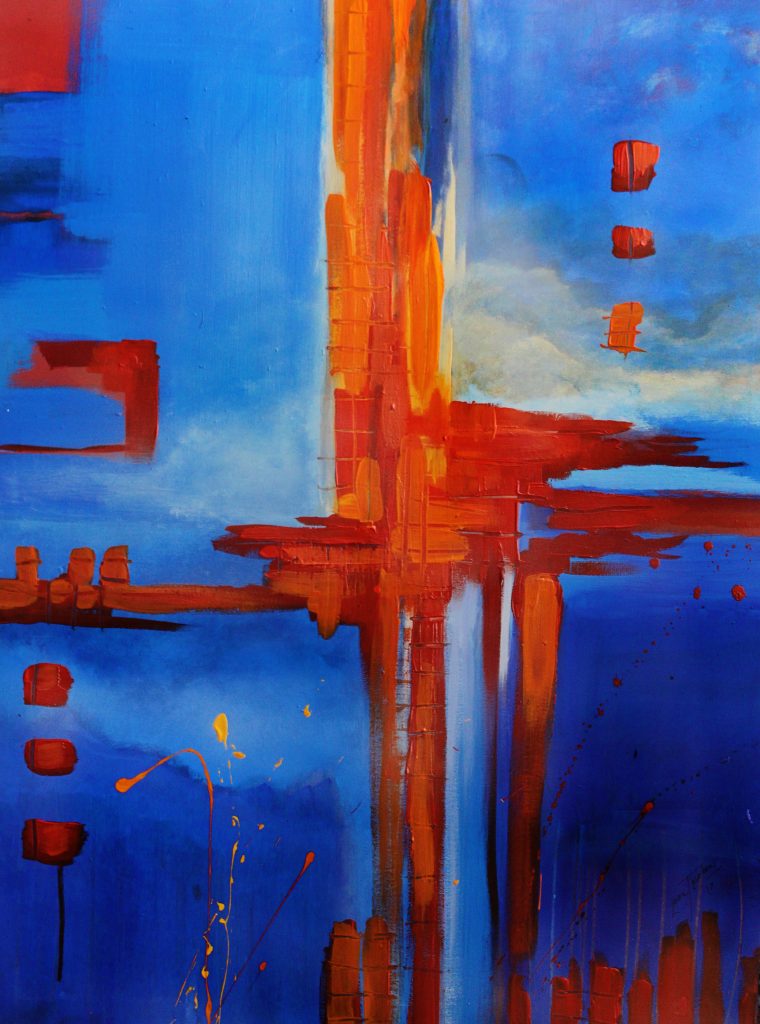 A classically trained Artist from the school of fine art in Lima, Laura first chose to utilize her passion for art as a teacher to underprivileged children in the inner city. A profession that took her to some dangerous, yet fulfilling places, and one that she never questioned as her purpose. During this time Laura also began her career as a fine artist. Working mostly in abstract expressionism and surrealism, Laura created both large and modest scale works. These works met with critical acclaim not only in Peru but also in international exhibitions. Also, while in Peru, Laura began exploring large-scale mural art in both Public and private forums. Even some overtly political works that drew some undesired attention from the authorities at an unstable time in Peru.
Leaving her vibrant career and loving family in Lima, Laura chose a future in the USA. A new canvas of epic proportions. Upon arriving in USA Laura decided to go back to her teaching roots and taught art at a number of Arizona schools. Laura believes very deeply that a child's developing mind is the most fulfilling artistic medium of all.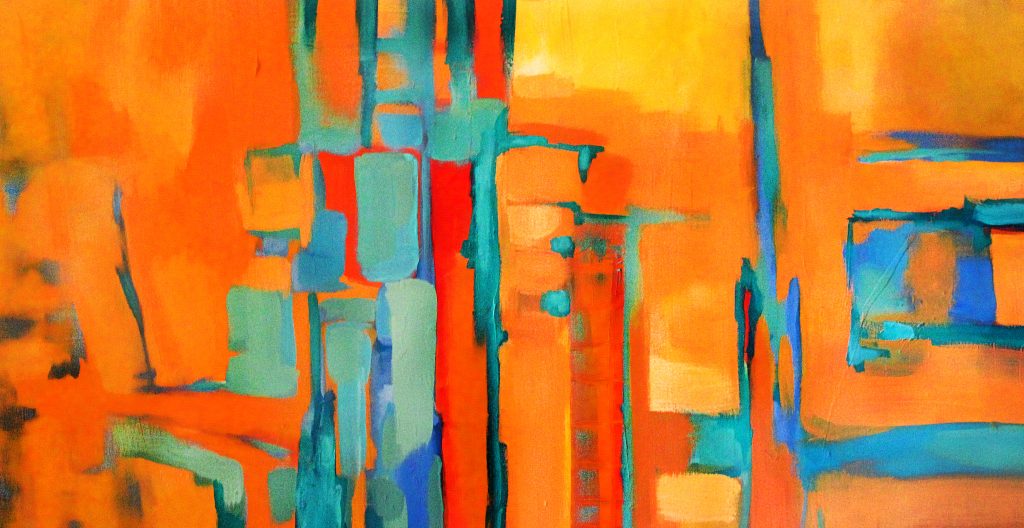 During this time, Laura explored numerous other forms of artistic expression. Realism, impressionism, symbolism and even interior design. Across all manner of mediums. Canvas, sculpture, mural, digital, photography, tile, pottery, and even body art. The list is as encompassing as Laura's passion to master it.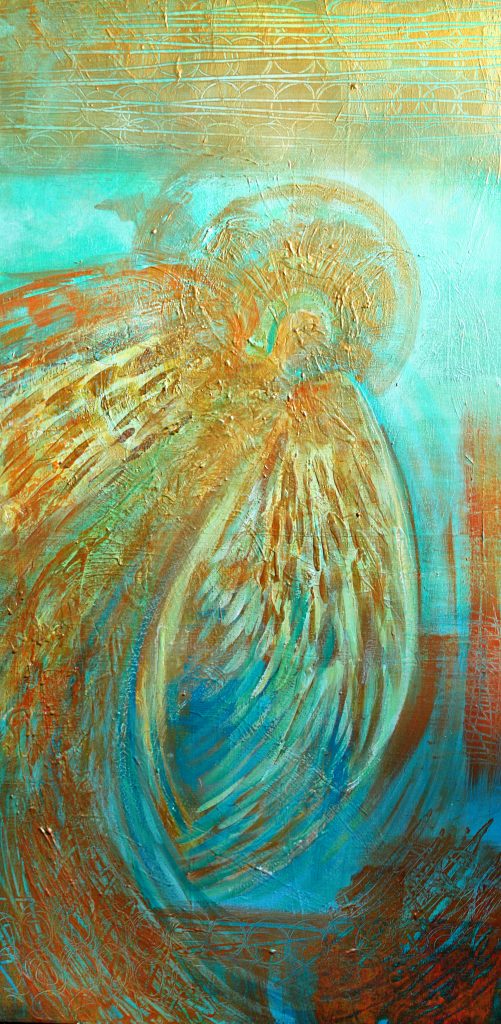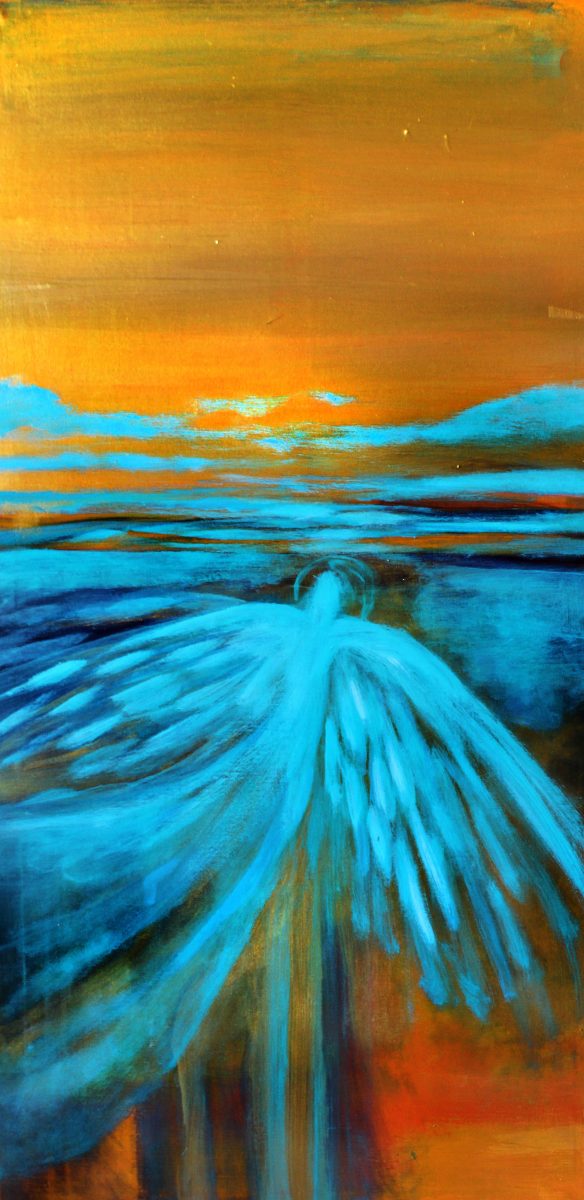 Then, more difficult times came. A divorce left Laura as a single Mom of 2 young girls, the loss of the majority of her family to illness over just a few short years, the economy took a marked turn for the worst, and life seemed very bleak indeed. It seemed like all was lost. Laura turned to her art for solace and expression. At this time opportunities to share her art in a philanthropic way presented themselves. One such opportunity was a large scale mural donated to St. Vincent de Paul homeless shelter in commemoration of the "Champions for the Homeless" event. Although these opportunities didn't put food on the table, they put love in the heart.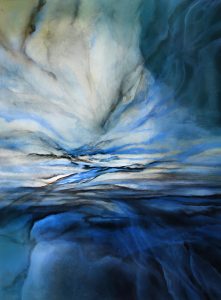 Following her passions and dogged persistence paid off. Over the last few years, Laura has returned to her roots and re-immersed herself in her first passion. Abstracts.
Her current works are representative of her journey. For Laura Thurbon, painting is like the act of living. Being on a soul quest, an inner meditation for enlightenment.
Her art is rooted in the depth of personal experiences. Birth, love, joy, disappointment, pain, and loss. The process of painting is one of being in the light, where wounds can heal, a mystical experience layered in obscured perceptions, misconceptions, religious dogma, myths and the only truth that is love. As spiritual beings, we are all on a journey that is a transformative spiritual process. Each a unique personal journey of redemption and eternal life. Laura's art is about our continued cycles of birth, death, waiting, and rebirth. Then throw in a little whimsy and humor for good measure.
Through a life dedicated to Art and sharing that Art with others, Laura Thurbon has been blessed to see a world of life, a world of contradictions, and a world where compassion and Art can truly make a difference to all people.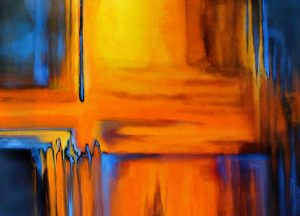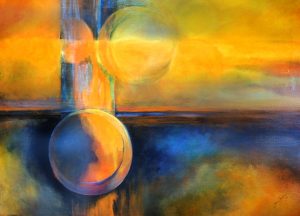 For more about the artist please visit: www.LauraThurbon.com, or follow Laura Thurbon in linked in and Facebook. Any questions about her art are welcome to [email protected]