The unknown purchaser is the newest owner of the Monarch's beloved dominoes set that also features a secret musical compartment.
It's common to think of dominoes as a game played in a park or elementary classroom with plastic pieces. But thanks to the latest owner of Queen Victoria's pearl encrusted domino set, the centuries old game has become a unique representation of luxury and investment collecting after the late British monarch's dominoes set was sold for roughly $365,000 at a Sotheby's auction.
The pearl-set box that houses 28 pieces or domino 'counters' features ornate craftsmanship of gold and enamel. Fashioned in Switzerland by renowned watchmakers Bautte & Moynier, Geneva, 1804-1808, the set's pieces are contained in a gem coated box that features "an oval vignette" of "Cupid sailing on his quiver before a mountainscape," notes Sotheby's.
Cupid of course is the Roman god of love.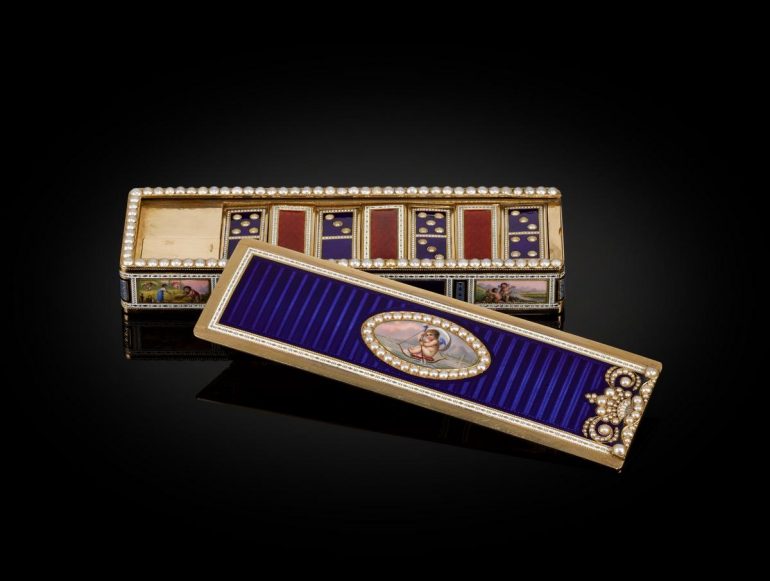 The box's romantic flare, with Cupid flanked by an outline of gold and pearls, was perfect for Queen Victoria. Dominoes was said to be a preferred leisurely escape for the sovereign of the powerful British Empire and her husband and gaming companion Prince Albert.
Throughout her life Queen Victoria would keep daily journals with her passion for dominoes making frequent appearances in her entries. And in an age where electricity had not revolutionized society and its leisurely escapes, Queen Victoria's dominoes inspired a sense of wonder not unlike the latest technology today.
The pearl-set gold and enamel musical domino set is an excellent example of highly coveted mechanical trinkets enjoyed by royalty in the Victorian era: The right side of the box features a hinged key compartment "containing a matching oval pearl-set gold and enamel key" with a sliding lid housing a concealed musical compartment in addition to the set's 28 counters," explains Sotheby's.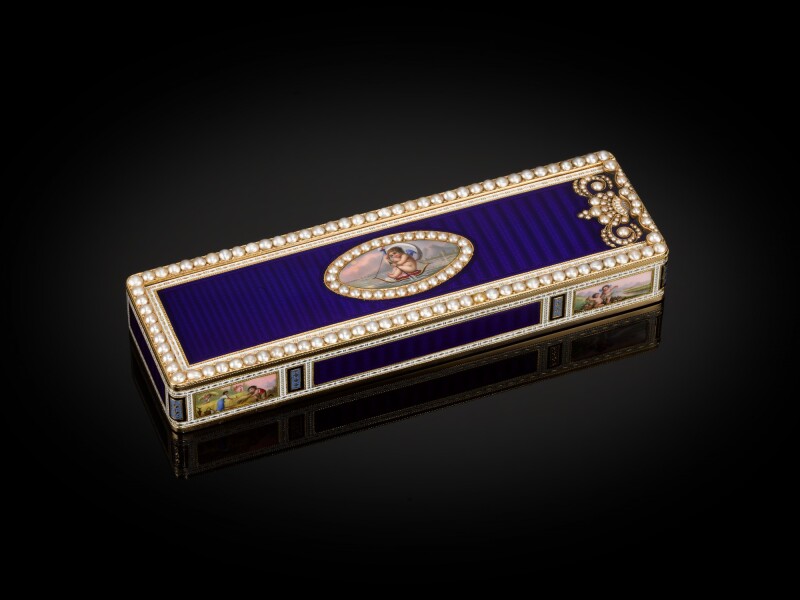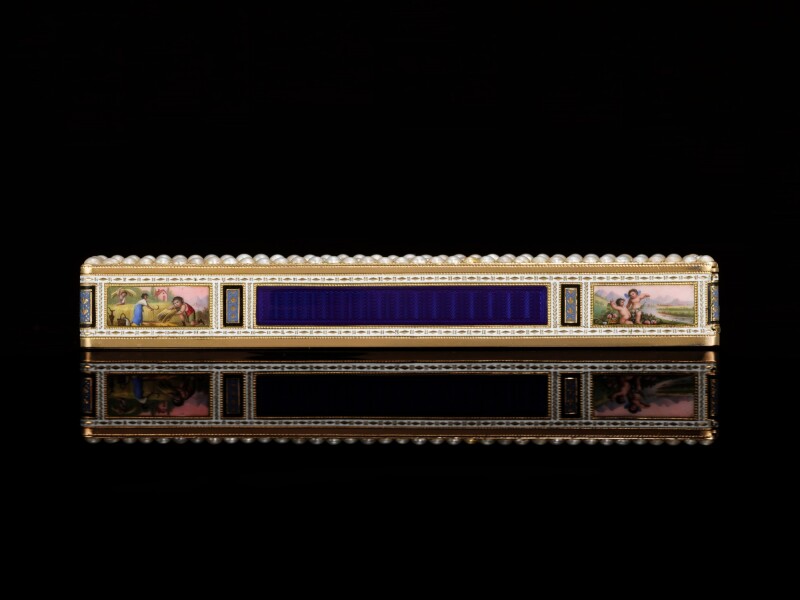 Queen Victoria ascended to the throne in 1837 at the age of 18 and reigned for nearly 64 years. Her Majesty Queen Victoria of the United Kingdom in all likelihood gifted this remarkable trinket to her son Prince Leopold, Duke of Albany.
The box, explains Sotheby's, was passed down to her royal descendants until being obtained by Christie's where it remained a much sought after artifact of one of history's most captivating monarchs.