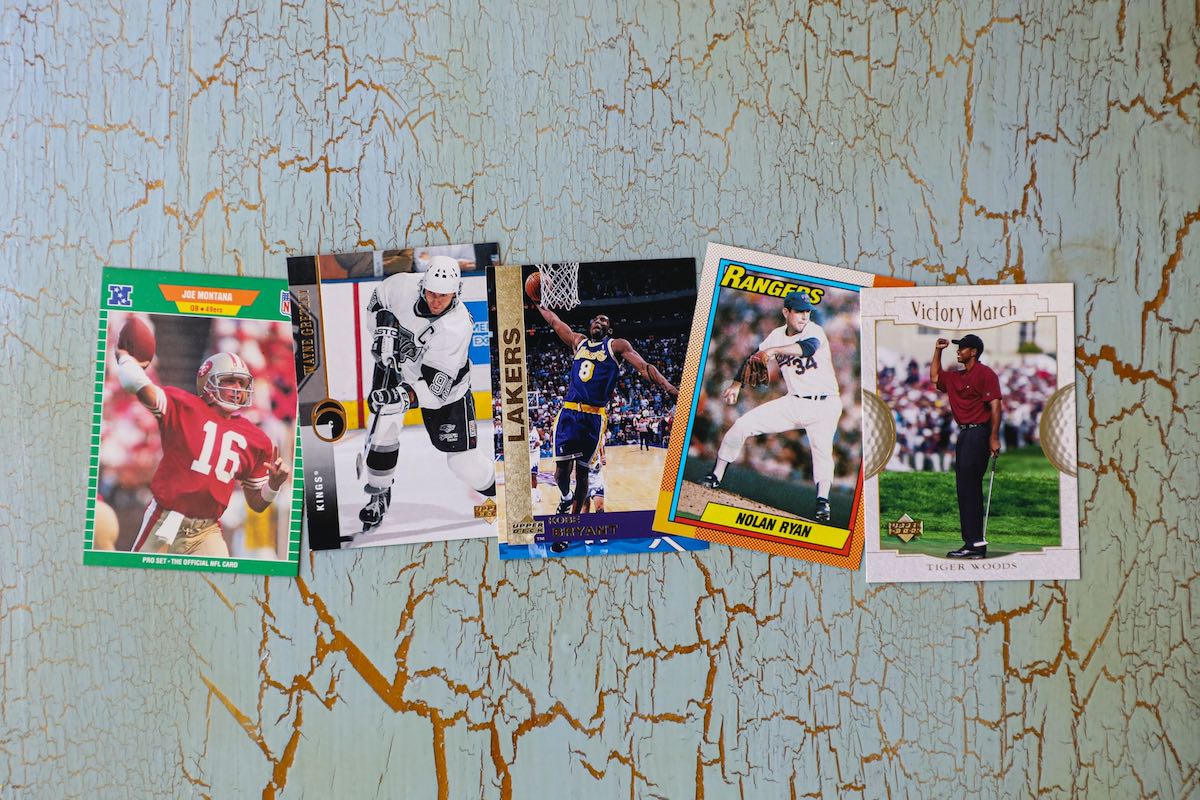 The world of sports card trading is back in full swing as a one-of-a-kind Mike Trout autographed rookie card recently sold for $3.84M to become the most expensive card in history. The previous record was $3.12 million paid in 2016 for the legendary T206 Honus Wagner card. For decades, sports card trading has been a lucrative and exciting aspect of the sports memorabilia world. Big name cards such as Trout, Honus Wagner, and Mickey Mantle still hit grand slams when it comes to cashing in on cards with values skyrocketing in recent years. Look deep in your attics and family keepsakes, a card you unknowingly own may be the next multi-million-dollar auction piece.
The $3.84 Million Trout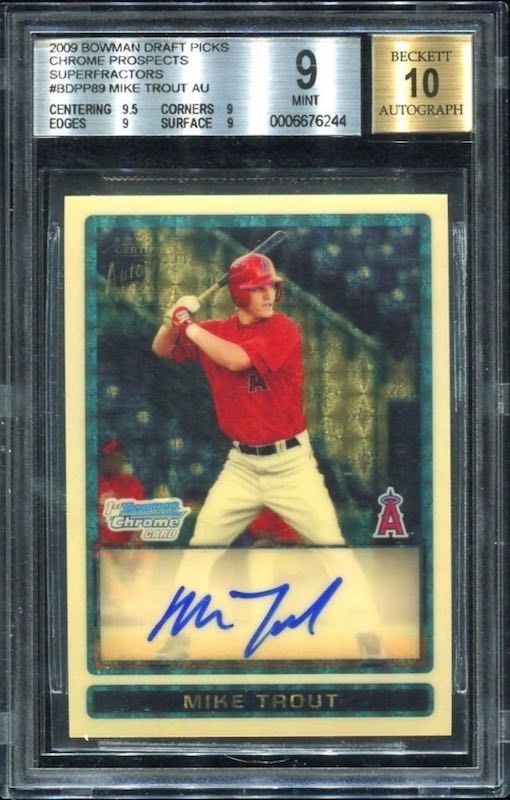 As the new reigning king of trading cards, the exclusive 2009 Bowman Chrome SuperFractor card was sold by Goldin Auctions as part of its "Elite" auction. The one-of-a-kind card holds Trout's signature in blue ink and received the highest grade of '10' by Beckett Grading Service. The auction also held over 200 other sports memorabilia and upper- echelon trading cards. This famous Trout card was owned and sold by "Vegas Dave" Oancea, who purchased it on eBay just a couple years ago for a mere $400,000. Oancea also owns several other Trout autograph cards and his Red Refractor went for $922,500 in May. The $3.84M Trout card sale also topped the record for a modern-day athlete card set when a LeBron James card sold, in a Goldin Auctions, earlier this year.
The Wagner Wonder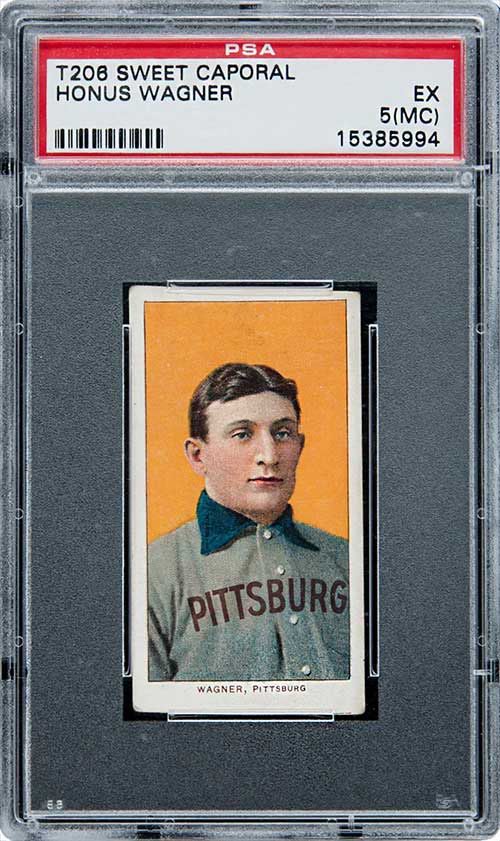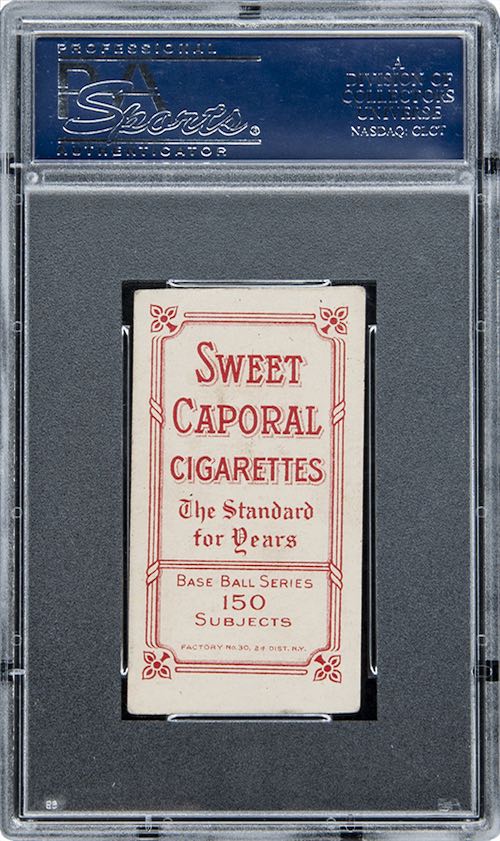 For decades, Honus Wagner's card has been one of the most sought-after cards on the market and as the previous record holder of $3.12M, there was good reason for it. With the addition of more recent player's card rising in popularity, some older cards may struggle to stay relevant. The Wagner card though holds a unique history behind its small cardboard exterior. The card, produced by the American Tobacco Company from 1909 to 1911, started as part of a marketing campaign. When a dispute between Wagner and the company came into play, production was cut short. This resulted in considerably less production of the cards compared to others of the era. With such a sparsity, the card's value has definitely hit the big leagues.
1952 Topps Mickey Mantle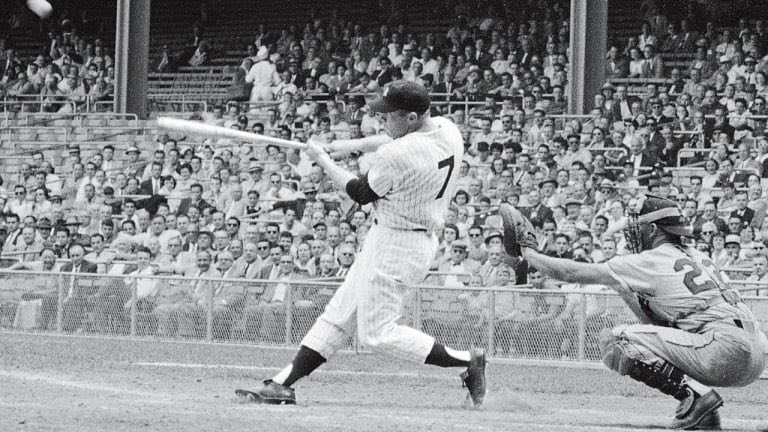 Mickey Mantle's 1952 Topps card priced out in 2018 at a massive $2.88M, which still makes it one of the most expensive cards in the field. This astonishing price is a vast difference from its meager beginnings. Topps didn't have much success with the series in the late 1950s, and garbage truck-sized loads of the cards were shipped out and dumped into the Atlantic Ocean. With so few cards remaining of the collection, this Mantle card swam right to the top money pile.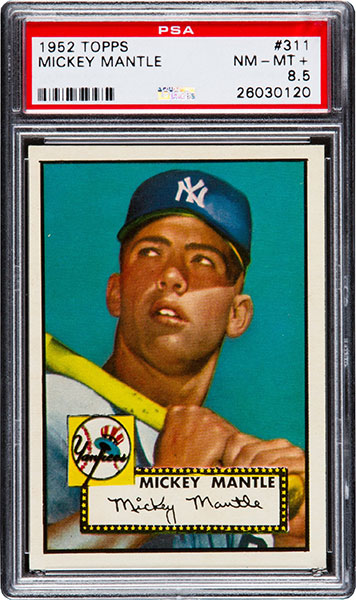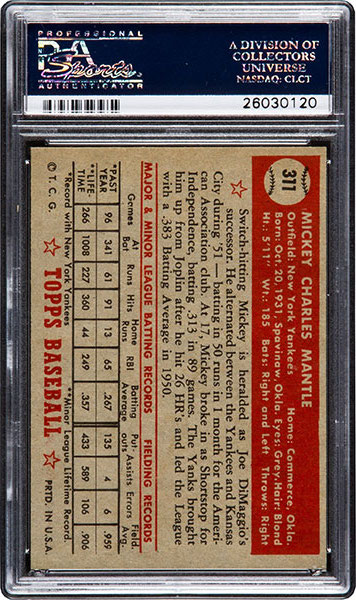 With profitable and exciting prospects in the sports card market, it may be time to hunt through the family heirlooms in hopes to cash-in on this artwork of our great American pastime.