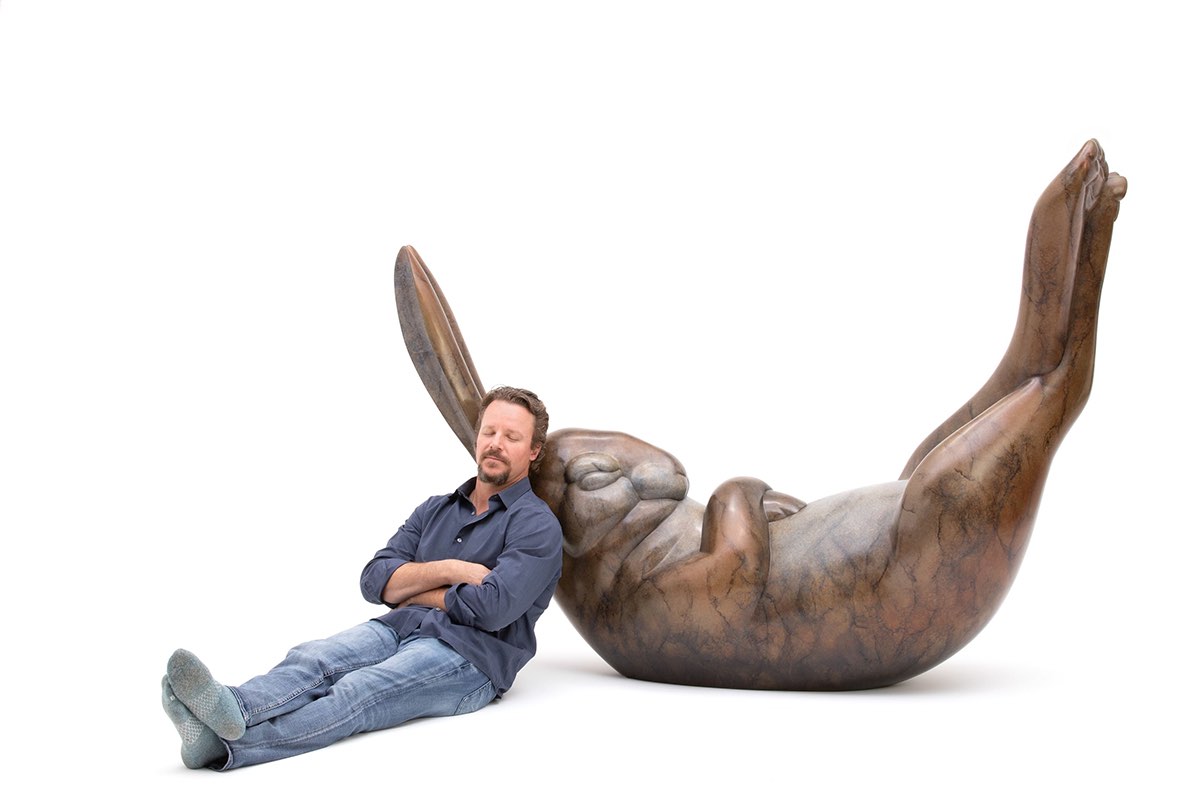 SIESTA
Edition 10
60"H x 28"W x 84"L
Joshua Tobey, a bronze sculptor from Loveland, Colorado found his passion for art and sculpture while growing up with his father, Gene Tobey. This passion led Josh to get his degree in 3-Dimensional art. While spending time discovering in New Mexico, Josh immersed himself into western culture. He developed a unique artistic style by blending wildlife and personality into his pieces. His work is displayed around the world and is characterized by his unique patina and smooth-finished composition.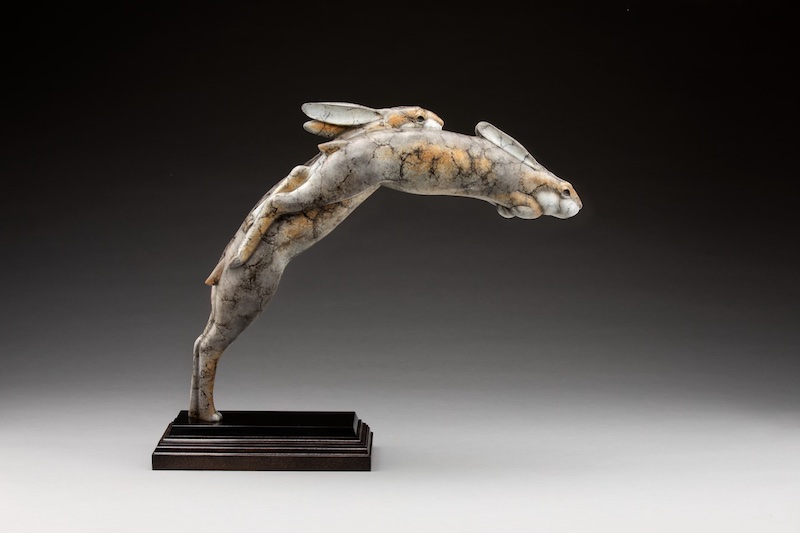 OVER THE MOON
Edition 45
20"H x 6"W x 23"L
Starting at the age of five, Josh took his creativity and imagination and turned it into something full of personality and composition. His sculpture connects wildlife and humanity; while some pieces can make you smile, others have a deeper meaning, causing you to pause and reflect. Sculpture, first and foremost, is about shape and form, these words from his mentor are reflected in his style of work.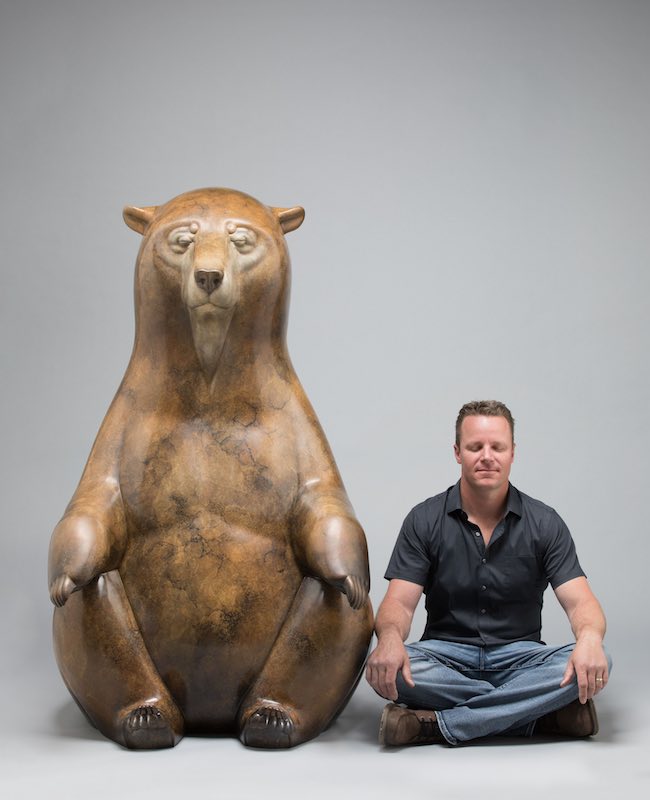 MEDITATION
Edition 10
63.5"H x 39.5"L x 37"W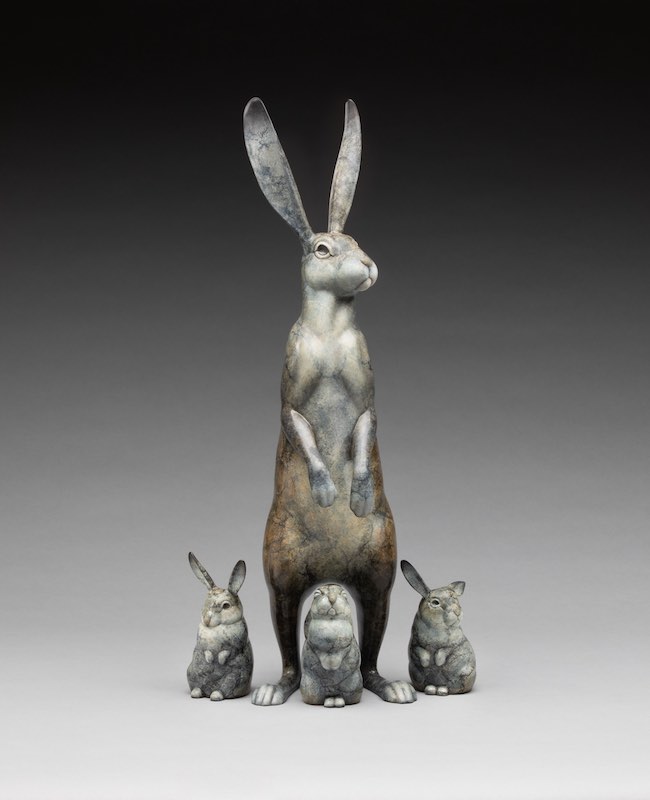 UNDER RADAR
Radar Edition 50 26"H x 7"L x 7"D
Alpha Edition 100 6.5"H x 3"L x 3"D
Charlie Edition 100 5"H x 3"L x 3"D
Echo Edition 100 6"H x 3"L x 3"D
Josh's passion and connection to wildlife are anchored by his home studio which is nestled in a remote mountain retreat in the Colorado Rocky Mountains. Whether a bunny is raising its ears at the window, a bear scratching its rear on a nearby tree, or an elk is nestled under a nearby aspen grove, Josh brings each animal to life and draws out its personality for us all to enjoy.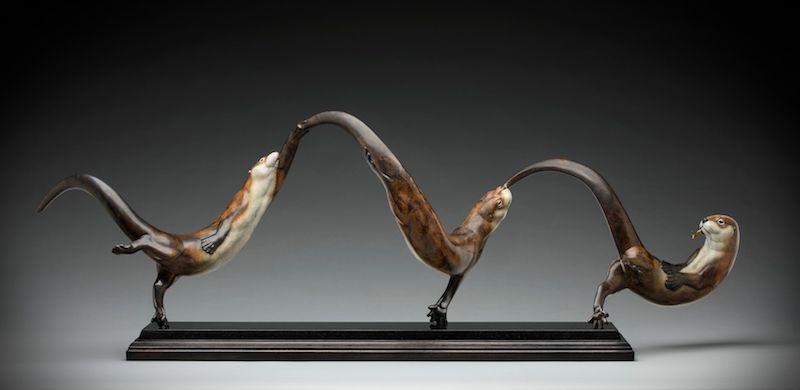 GO WITH THE FLOW
Edition 30
20"H x 13"W x 63"L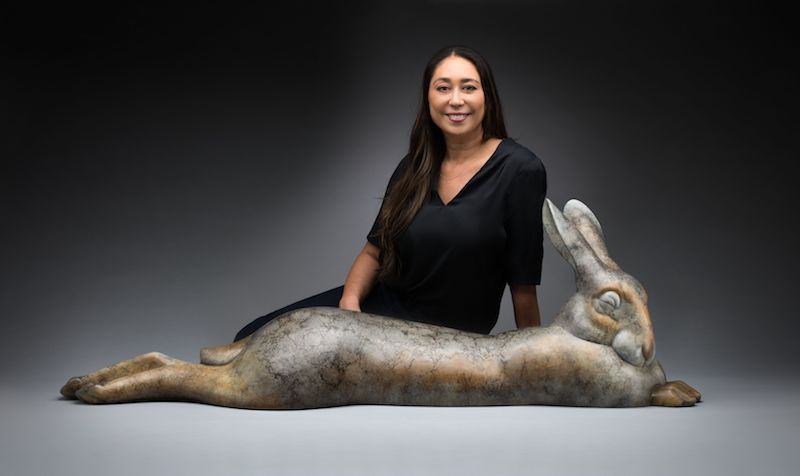 LARGE LAZY DAYS
Edition 20
19"H x 14"W x 61"L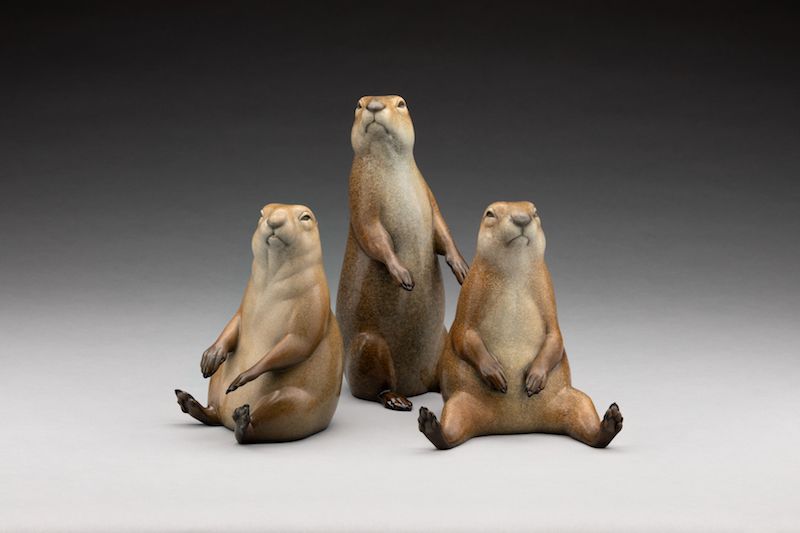 PRAIRIE DOGS
Edition 75
YARD SQUATTER 8"H x 6"W x 5"D
WATCH DOG 11.75"H x 4.5"W x 4.5"D
COUNTRY BOY 8"H x 7"W x 6"D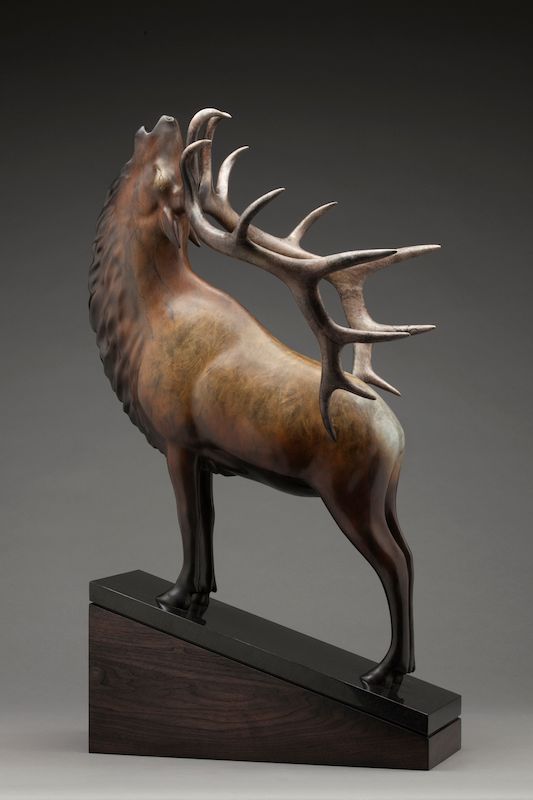 AUTUMN BALLAD
Edition 25
43"H x 18"W x 25"L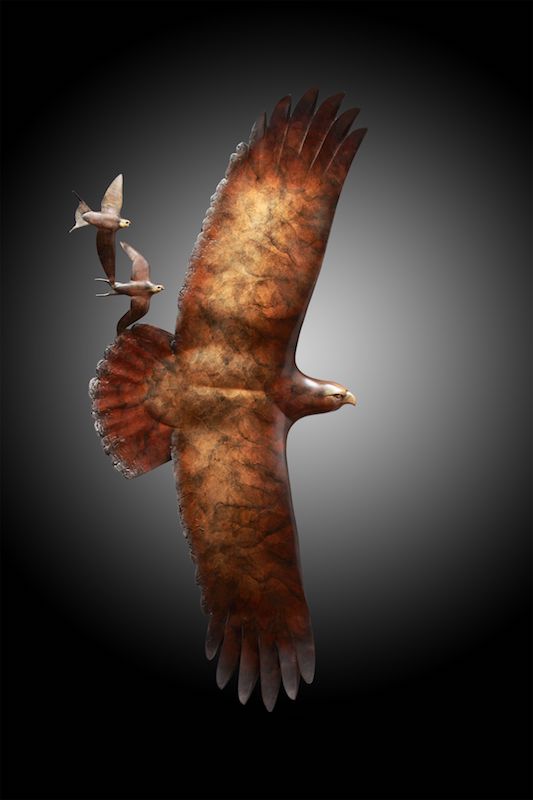 AGAINST ALL ODDS
Edition 15
83"H x 31"W x 24"D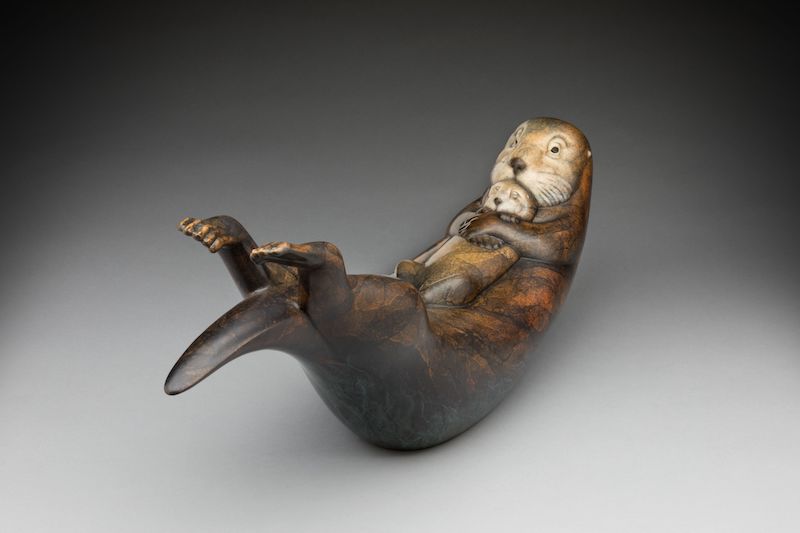 MOTHERSHIP
Edition 40
13.5"H x 7"W x 30"L
Tobey's work can be found in Utah, Arizona, Wyoming, and various public works across the United Sates. Yearly, Josh and his wife, JoJo travel exhibiting their work.
Featured Galleries:
Astoria Fine Arts
Bronze Coast Gallery
Rowe Fine Art
Thomas Anthony
www.joshuatobeystudios.com
@JoshuaTobeyStudios (Facebook & Instagram)