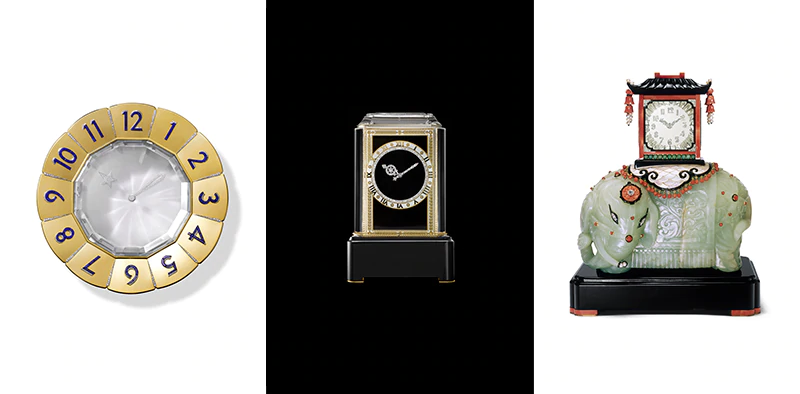 Since its inception in 1847, Cartier has become one of the finest, most sought-after jewelers in the world. With annual revenue that tops billions of dollars, the company boasts a prodigious record of exquisitely crafting ornaments for celebrity clientele, European monarchs, and other wealthy patrons in search of status symbols and conversation pieces. One of the high-end jewelers' most cherished and envied line of products is its vintage clocks, known as "mystery clocks," some of which have sold at auction for hundreds of thousands of dollars.
In early July, the iconic Christie's Auction House will be selling off a selection of Cartier's famous mystery clocks at the Four Seasons Hotel des Bergues in Geneva, Switzerland. These meticulously designed table decorations distinguish themselves from ordinary timepieces with their carefully concealed inner mechanisms. Dating back to the early twentieth century, these "marvels of horology" are whimsical and stunning, historic and intriguing, making them the perfect addition to any antique enthusiast's collection of curiosities.
Auction Highlights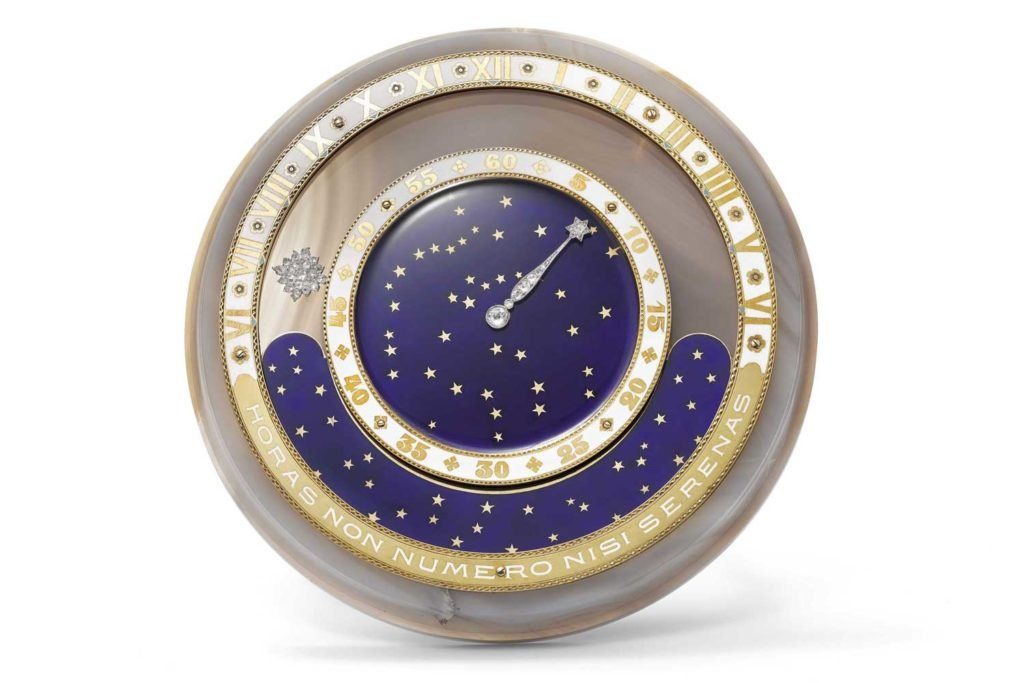 A collaborative effort between founder Jean Cartier and legendary clockmaker Maurice Coüet, the collection going on sale at Christie's spans 80 years of production. Some of the highlights include Coüet's many ingenious table clock designs, which were inspired by illusionist Jean Eugène Robert-Houdin. An innovator in magical arts and a clockmaker himself, Houdin revolutionized the way modern magicians perform, entertain, and dazzle their audiences. This same magic and sense of wonder populate Coüet's handiwork, with its flair for the imaginary and the fanciful.

The auction will also feature examples of Cartier and Coüet's planet clocks, which first appeared on the market in 1912. Replete with astronomical imagery, these timepieces come in both rounded and angular cases with superimposed dials in dark or light blue to indicate the time of day. Depending on the model, the hands come in comet or diamond-encrusted crescent moon shapes, a unique concept that evokes the mysteries of the universe. Two items from this series will be up for bid and have an estimated worth ranging from 75,000 to 190,000 USD, due to their rarity, demand, and distinctive craftsmanship.
The Cartier Collection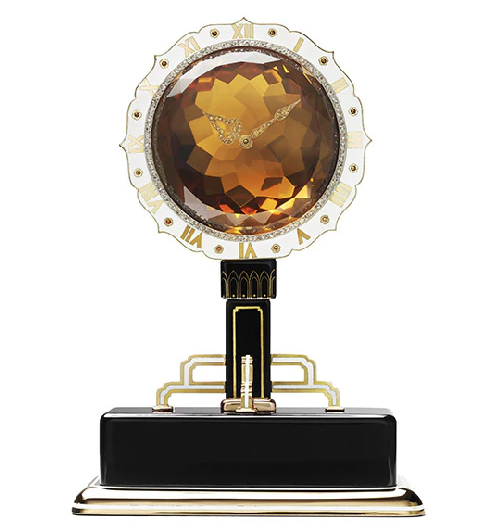 What goes on sale in Geneva represents only a fraction of the gorgeous table clocks these inventive minds conceived together. Throughout their business partnership, Cartier and Coüet crafted a selection of mystery clocks that remain a treasured highlight of the Maison's storied collection of over 1600 artifacts. One such marvel is the Elephant Mystery Clock, a clock whose mechanism lies hidden inside an 18th century-style jade Chinese elephant. Purchased by an Indian monarch, this classic timepiece speaks to the diversity of the company's clientele and the far-reaching inspiration of its designs.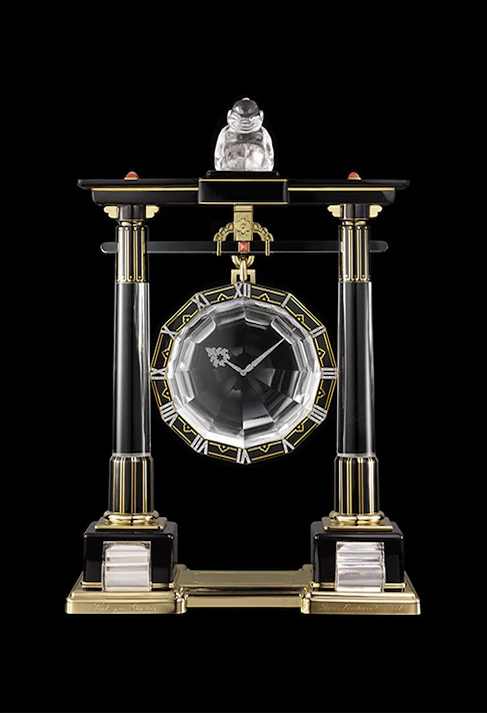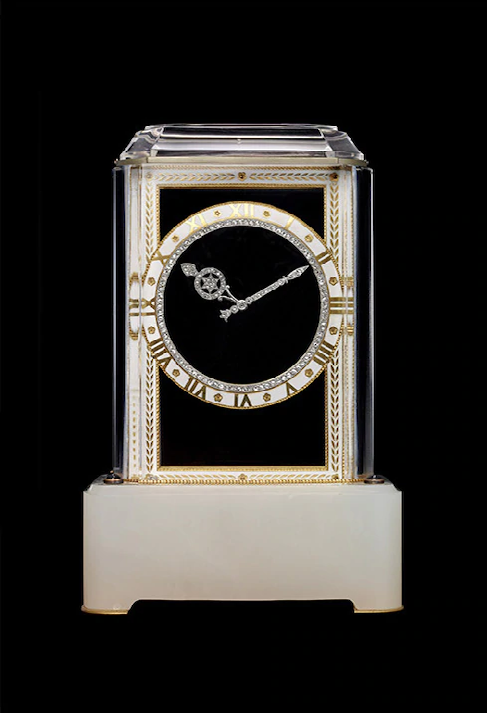 The Model A is the duo's original mystery clock, which launched in 1912. Ornate yet simple, transparent yet eye-catching, this timepiece evokes the Art Deco aesthetic (before it came to prominence), with its clean lines and stunning crystalline hands. Set on a sturdy stone base, the clock is one of Cartier's most admired and coveted items, employing subtle shapes and a demure gold/white color scheme. No doubt the Model A possesses class and elegance that is truly timeless.
Though Cartier and Coüet drew inspiration from illusionists, the beauty and sophistication of their jeweled timepieces are anything but illusory. With Christie's high-end auction rapidly approaching, these mystery clocks will certainly attract and enchant connoisseurs the world over, a testament to the Maison's enduring eye for elegance.