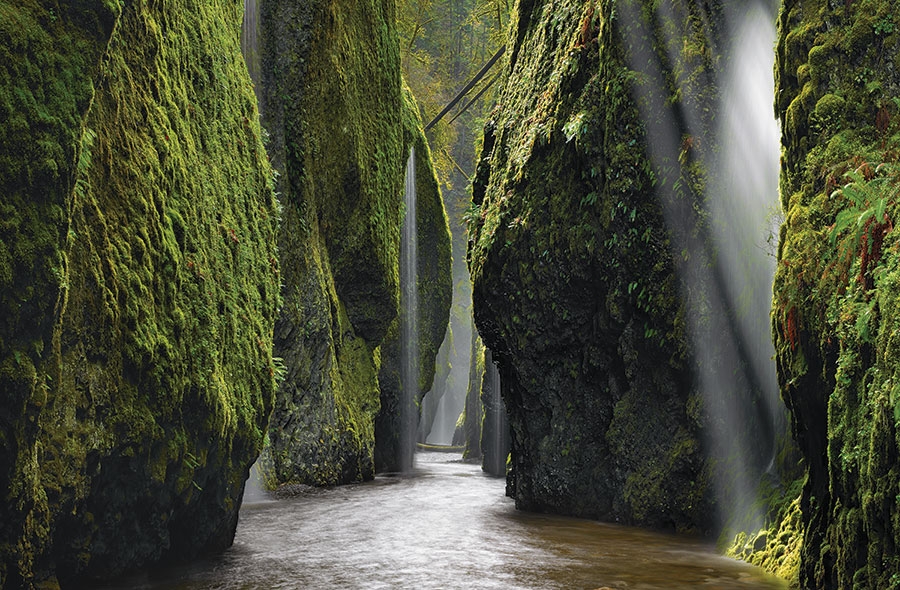 Sometimes, the simplest events in life can have the most profound impact. When Australian-born Peter Lik was just eight years old, his Czech immigrant parents gave him a Kodak Brownie camera for his birthday.
It turned out to be the proverbial gift that keeps on giving.
"I rushed right out to shoot a spider web with dew on it," he reminisces, "I shot a whole roll of film in a day – in black and white. The problem was that I couldn't develop it. I had to save up my pocket money and get the shots developed a month later. When I saw the spider web on film, my life changed. I felt a connection with nature."
That connection has served him well. Today, Peter Lik is recognized as one of the world's top landscape photographers and his stunning body of work continues to receive worldwide acclaim. The self-taught Lik has been named a Master of Photography by both the Professional Photographers of America and the Australian Institute of Professional Photography, and he has also been enrolled in the Fellowship of the Royal Photographic Society in Great Britain, the highest distinction offered by the prestigious organization.
"I feel a bond, a special connection with Mother Nature. She is in our dna. I want to capture and share that magical feeling I get when I press the shutter."
His work also commands the attention of serious collectors. Lik currently has more than 34,000 collectors around the world who come from all walks of life, from world leaders and rock royalty to fine art collectors and interior designers. These individual all have one thing in common – they enjoy the beauty of nature and the extraordinary ways Peter Lik brings it to life for them.
Lik experienced another defining moment in his career when he came to the U.S. in 1984 and discovered the medium format camera. "The 617 camera gave me the ability to record landscapes the way the human eye sees, in a panoramic format," he explains. "It gave me a unique perspective to shoot and the chance to shoot with a high-definition camera, meaning big prints I could enlarge to almost life size. It was a game-changer to see this." He enthusiastically embraced the possibilities of panoramic photography because it challenged him to "Go big or go home." Fortunately for his collectors, he succeeded brilliantly at going big.
The new world of possibilities opened up by the medium format camera inspired Lik to take on big projects like capturing the vastness of his native Australia. In 1989, he returned to the U.S. to take on his biggest challenge yet – photographing the dramatically varied landscapes of all 50 states. After traveling 50,000 miles and shooting 1,000 rolls of film, he produced a book called Spirit of America to share the remarkable images he captured during his odyssey across the country.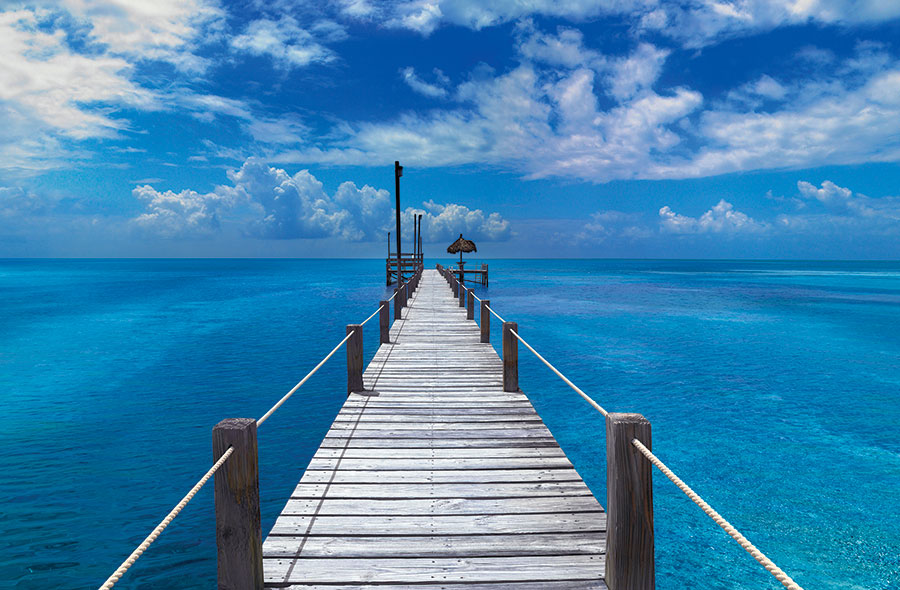 Lik reached another pinnacle in his career in 2011 when he made his first million-dollar sale to a private art collector. He took the photograph, titled One (which resembles an impressionist painting) on the banks of the Androscoggin River in New Hampshire. He recalls the exact moment he captured the photo. "I will never forget this morning for the rest of my life. I woke up early before sunrise and set up my camera on the banks of the river. The morning was calm and the scent of the fall forest filled my lungs. As daybreak arrived, an ethereal mist floated across the river and through the trees. It was magical. Then, as if Mother Nature knew I was there, the mist cleared only for a few moments and this magical reflection in the river appeared. I instinctively pressed the shutter… once. Then, as quickly as it appeared, the scene vanished at the hands of the morning breeze, never to be seen again. This one frame is the best shot I have taken in my lifetime."
Lik's works are sold in 13 galleries in the U.S. and one in Queensland, Australia. The topics of his photos range from breathtaking views of wide open skies, deserts, forests and lakes to oceans, canyons, waterfalls and other natural wonders. He says he uses a variety of different cameras, noting that they each have their good and bad points. "Some are good on low light; some are easy to use. Some have great glass and some I just like the look of," he notes. "I currently use a Nikon D800E, and had a rig built that allows me to stitch frames and increase the maximum resolution even more."
He also uses his exceptional photographic talents to benefit charitable causes. Lik recently donated 19 of his works to be hung on the walls of the new, state-of-the-art Variety School for special needs students in Las Vegas to help create an inspirational setting for the students. He also recently donated artist's proofs for the 10th Annual John Varvatos Benefit for Stuart House, which was hosted by Ben Affleck and Jennifer Garner, and to the "One Night for One Drop" charity benefit in Las Vegas to raise funds to increase access to clean water around the world.
Lik is always looking toward the next challenge, and he's currently working on a documentary titled Project 59, which is the story of his life being raised by political refugee parents who stood up and fought for freedom. "I'm also looking at doing more abstracts – they open your mind to all interpretations of a place, rather than just slamming an image in your face," he explains.
When asked what continues to fuel his passion for photography after reaching so many pinnacles in his career, he responds, "I feel a bond, a special connection with Mother Nature. She is in our DNA. I want to capture and share that magical feeling I get when I press the shutter. I am constantly witnessing moments of Mother Nature that no one else gets to see. It's what I live for – to share the beauty of the world we all take for granted."