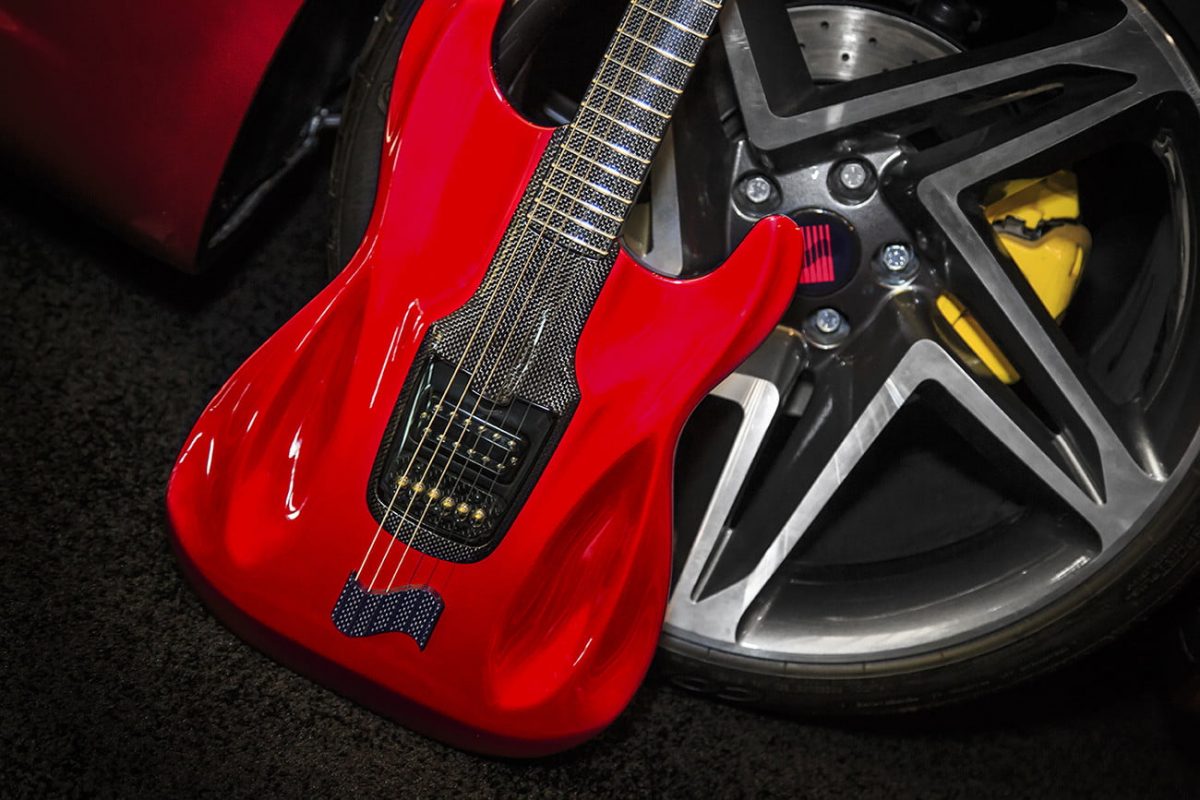 A guitar's perfect strum is to music lovers as the rev of the engine is to car enthusiasts. For decades, guitars have been inspired by some of our favorite classic cars and hot rods. From exact shades and color combinations to engravings, logos, and body design, these rock n roll guitars are some of the coolest, most customized works of art inspired by our favorite cars.
Fender Stratocaster 1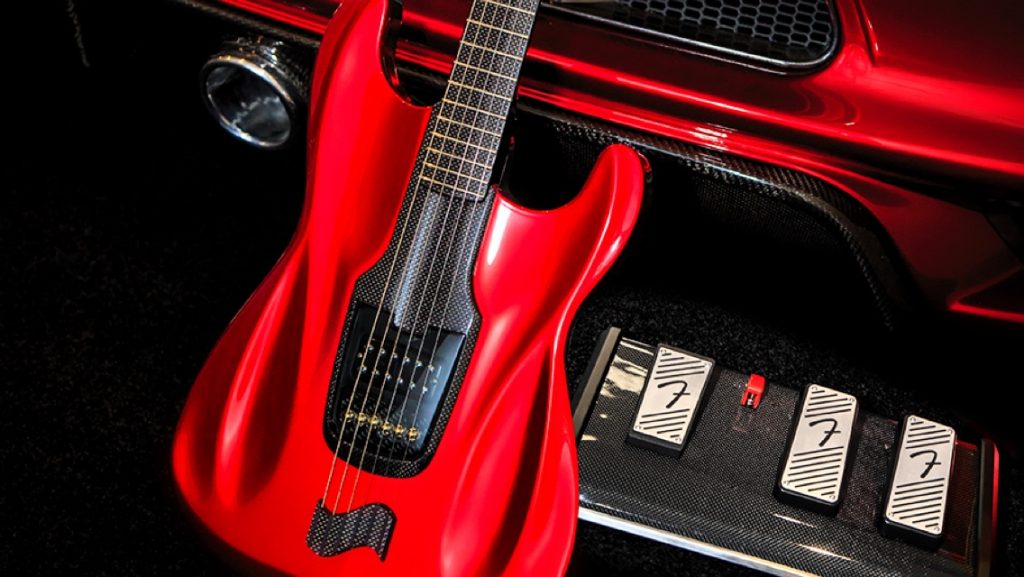 Guitarists know that Fender is one of the leading names in the industry and the Stratocaster took the world by storm, issuing in a dynamic sound since the mid-1950s. Along with car builder Saleen Automotive, Fender has created a custom electric guitar inspired by the Saleen 1 sports car.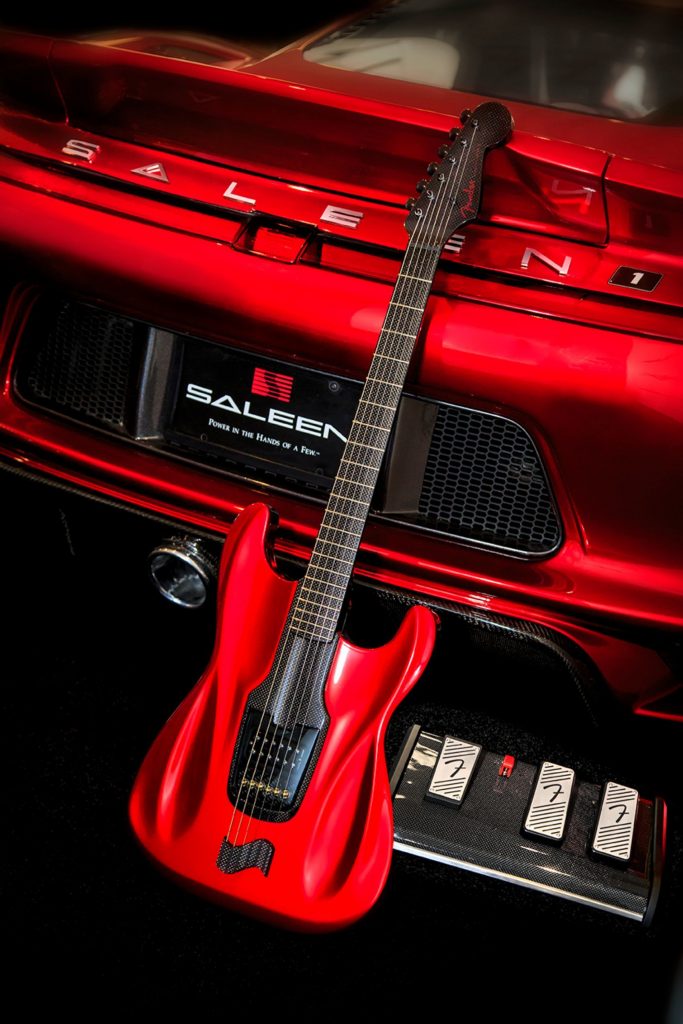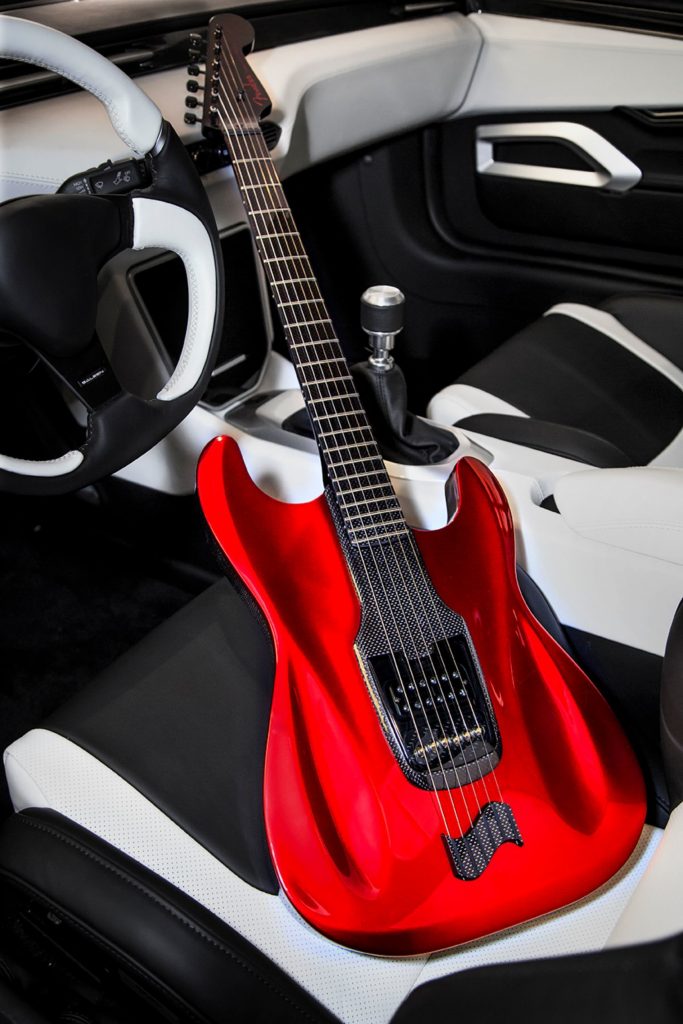 This one-of-a-kind guitar features a carbon-fiber body and hand-carved maple top. A custom 6-Stack bridge and handmade tailpiece support and anchor the strings. Also similar to the Saleen 1, the Fender Stratocaster 1 is extremely light, and displays a vibrant candy-apple color that is sure to catch anyone's eye … and ear.
Oldsmobile Cutlass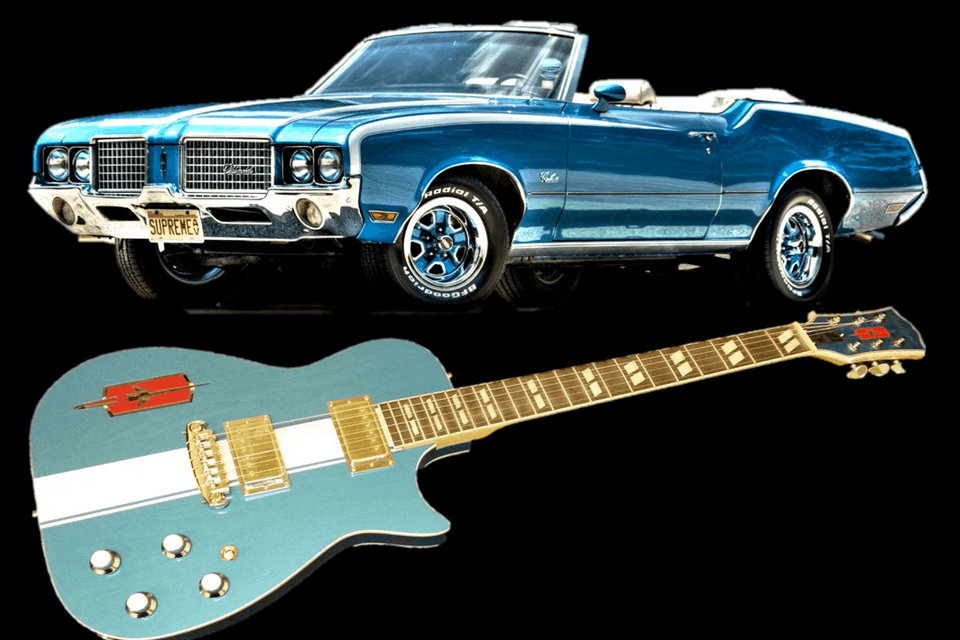 The classic Oldsmobile Cutlass is a car steeped in Americana. Designed by Schellinger Custom Guitars, this Cutlass-inspired guitar comes with beautifully planned maple neck and Rosewood fingerboard. The guitar's custom Viking Blue and Silver Pearl tint lacquer paint matches perfectly to its vehicle counterpart.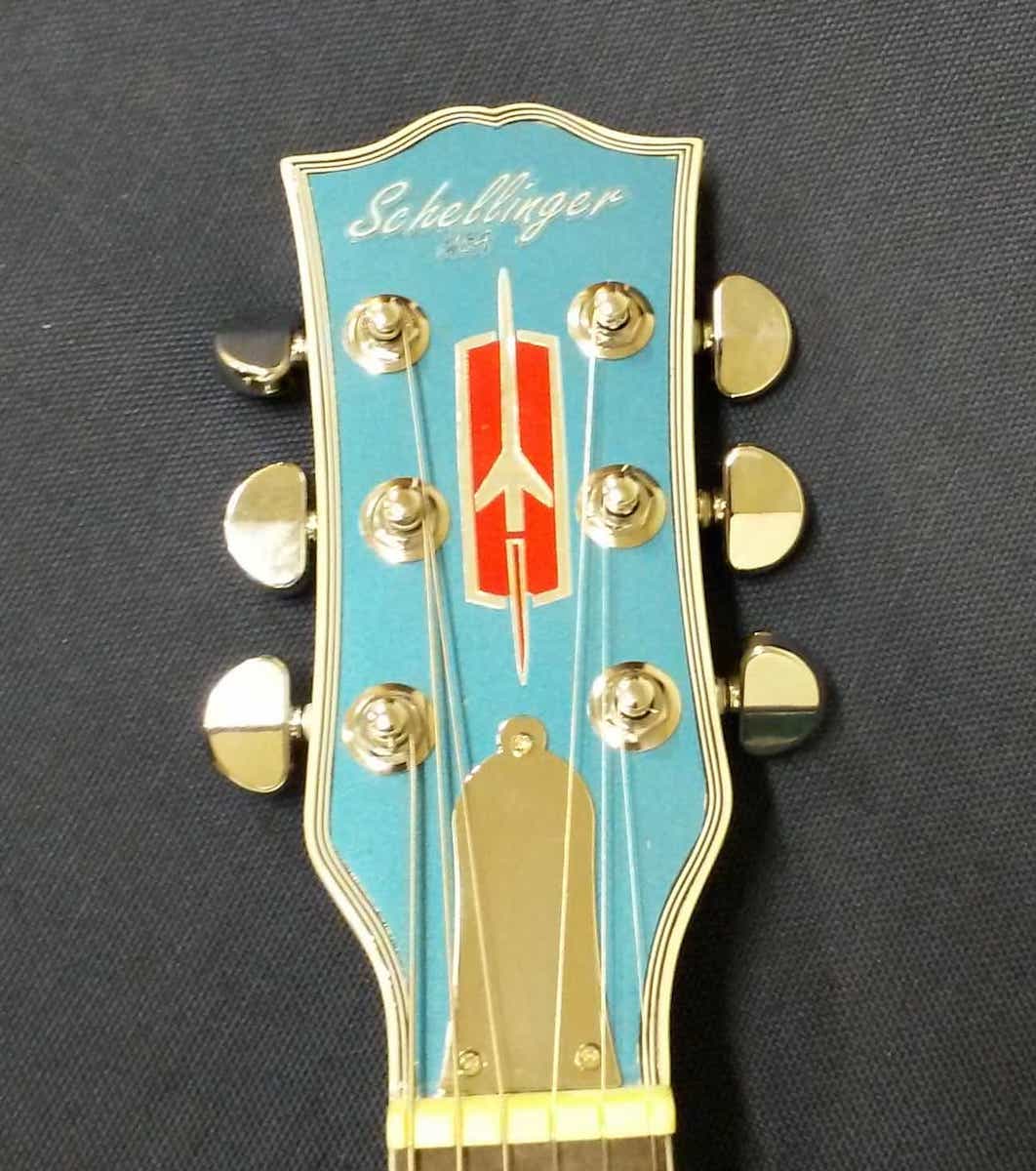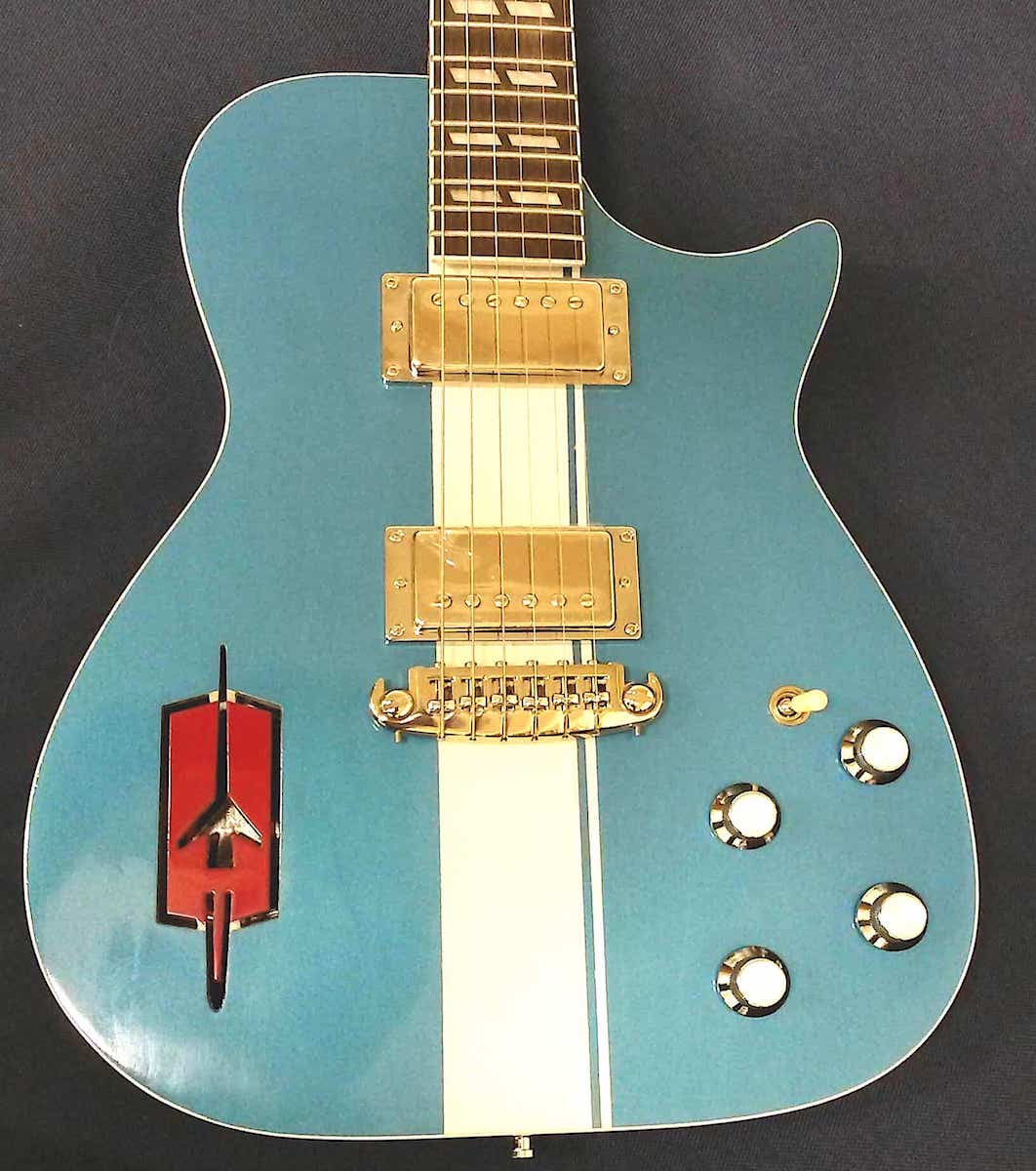 The custom Oldsmobile emblem sits perfectly schemed, while showcasing a seamless transition from vehicle to guitar design. Nickel covers and trim rings finish off the guitar's classic Cutlass look. Schellinger Custom Guitars car-inspired guitars display the passion and care that go into designing such a piece of art.
Shelby Mustang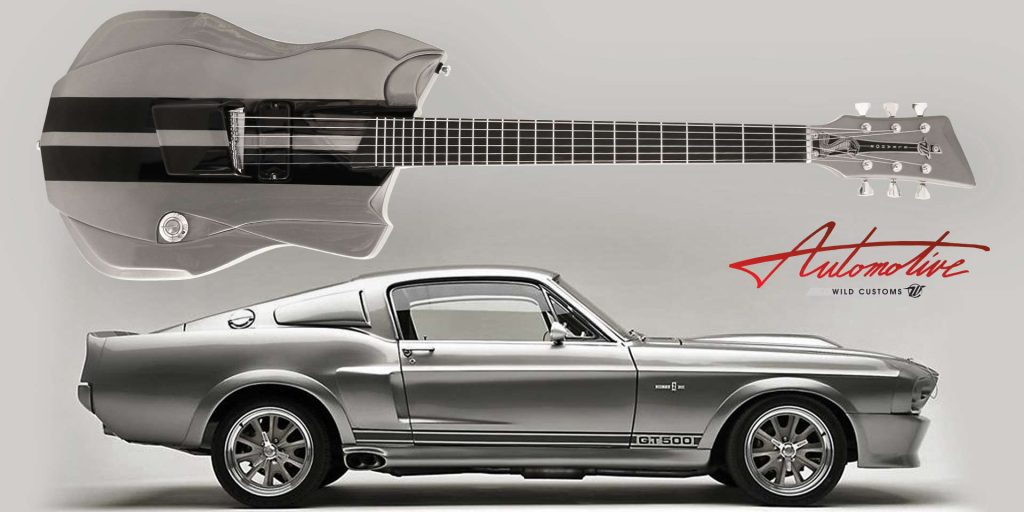 The Shelby Mustang was built by Shelby American as a variant of the classic Ford Mustang from 1965 to 1968. In 1967, the G.T. 500 debuted with a "Ford Cobra" V8 engine and quickly became the envy of car lovers. This car-inspired guitar was designed from the infamous "Eleanor" 1967 Ford Mustang fastback featured in the 2000 film "Gone in 60 Seconds."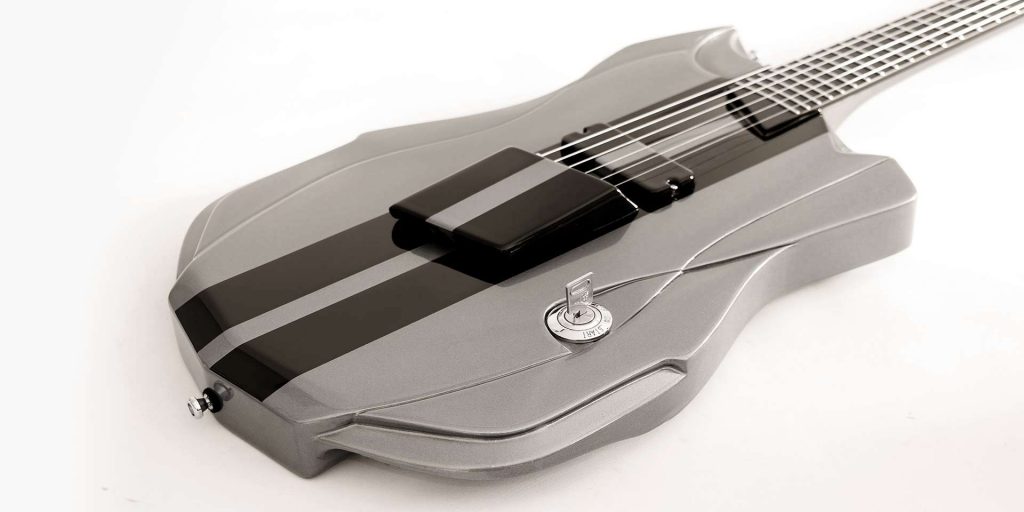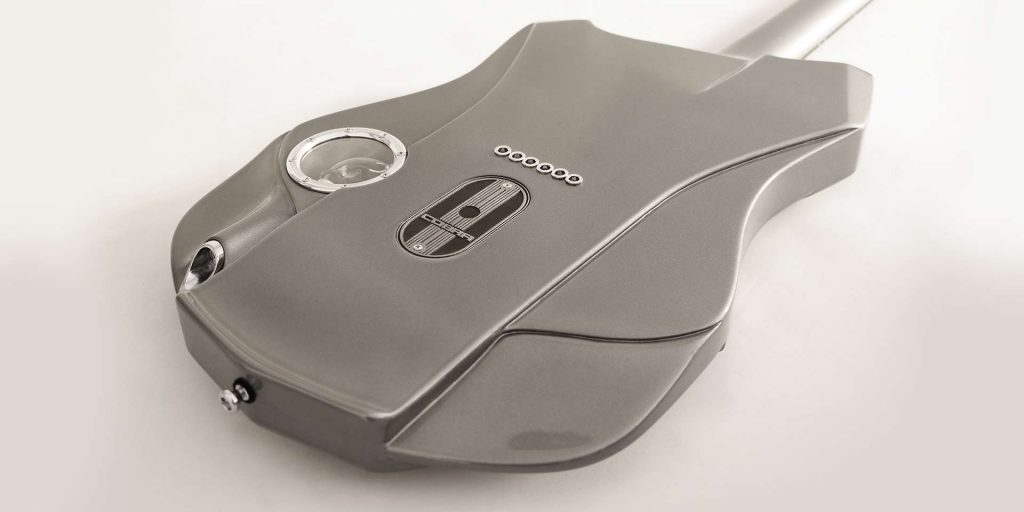 With an Ebony fingerboard, and body of alder and maple, this 6-string boasts that same Dupont Pepper Grey finish with black LeMans racing stripes.
Les Paul '60 Corvette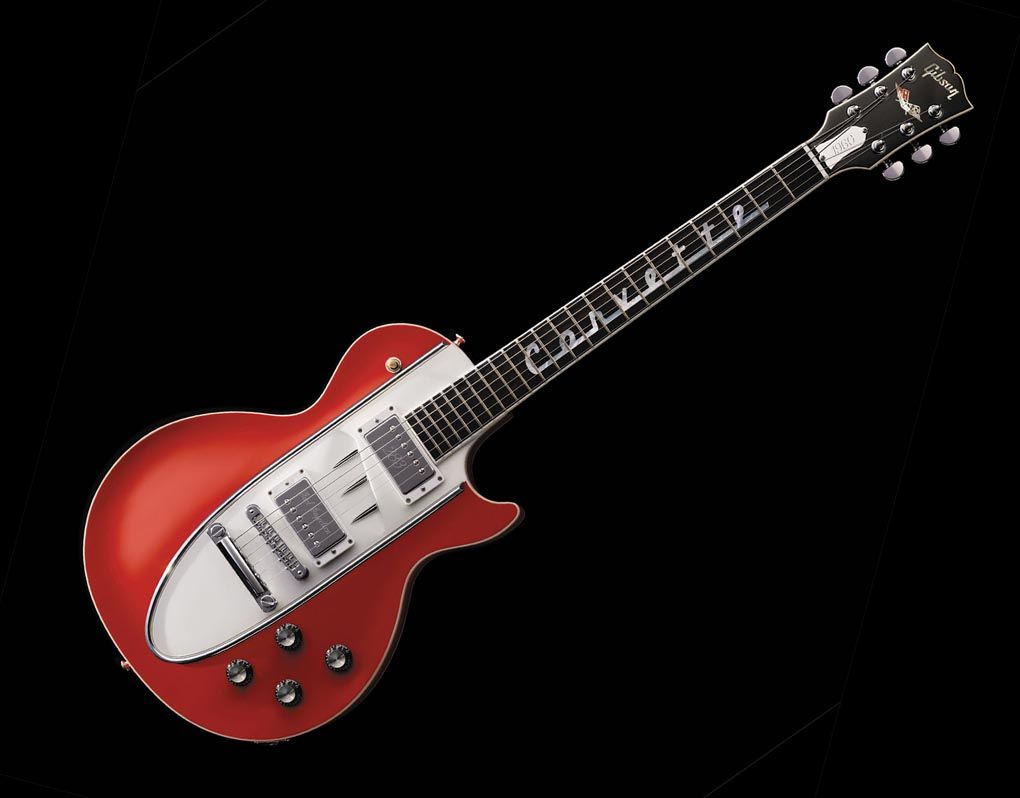 Chevrolet Corvette and Gibson first came together in 1995 to create the classic Les Paul '60 Corvette guitar. Featuring an Ebony fretboard inlayed with a pearl "Corvette" logo script, this magnificent music piece also has engraved pickup covers with "fuel injection" and "283" in original script.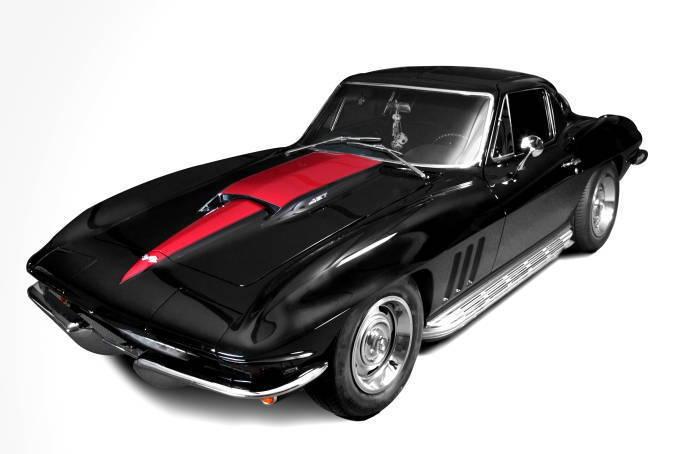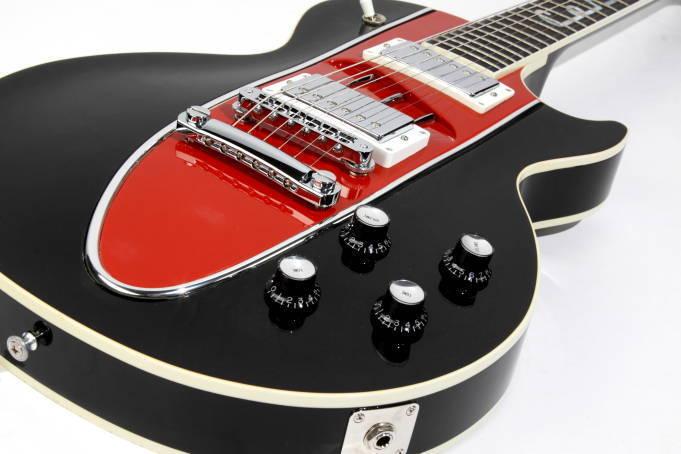 The hand-carved maple top resembles the side scoop of the 1960 Corvette and the headstock is inlayed with the iconic Chevrolet Corvette crossed flags. Authentic Corvette colors display how much this instrument embodies the passion and design found in the collaboration.
Craig Lowndes Ltd Edition VF Holden Commodore Guitar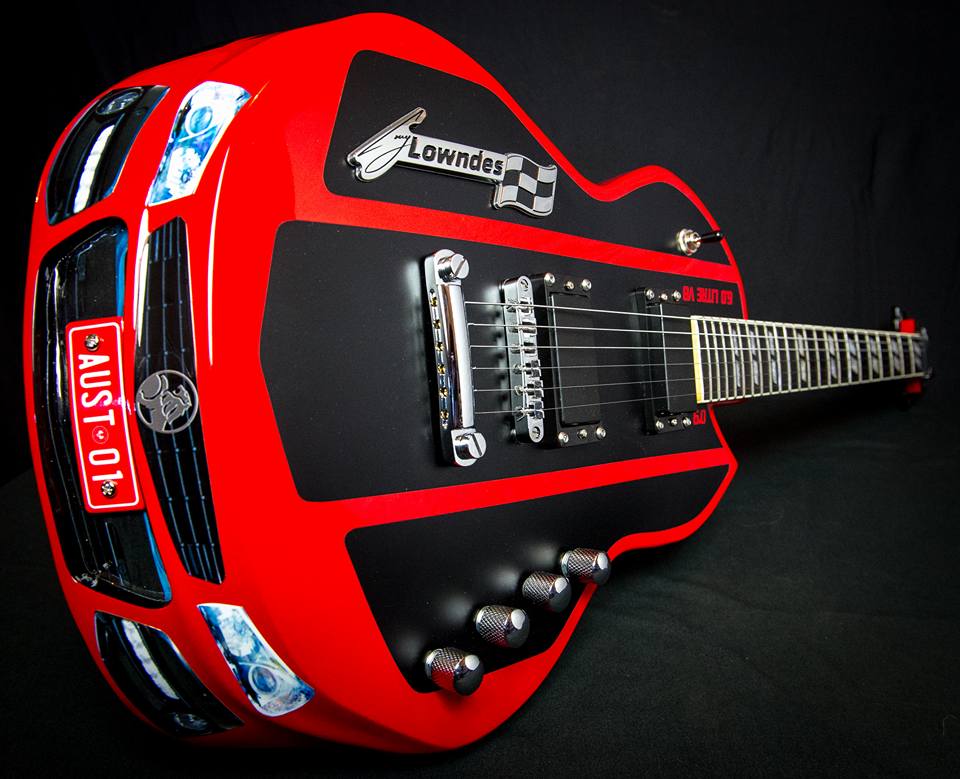 With only 230 Ltd Edition Craig Lowndes signature model Holden Commodore cars in the world, the exclusive designed guitar is just as much a rarity. This commissioned guitar replicates the original vehicle in a variety of aspects and features.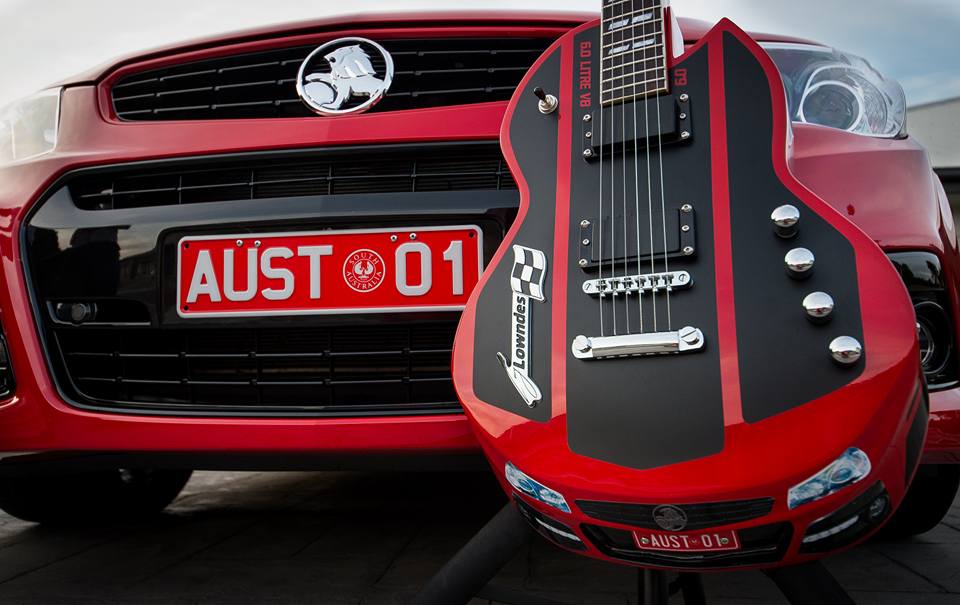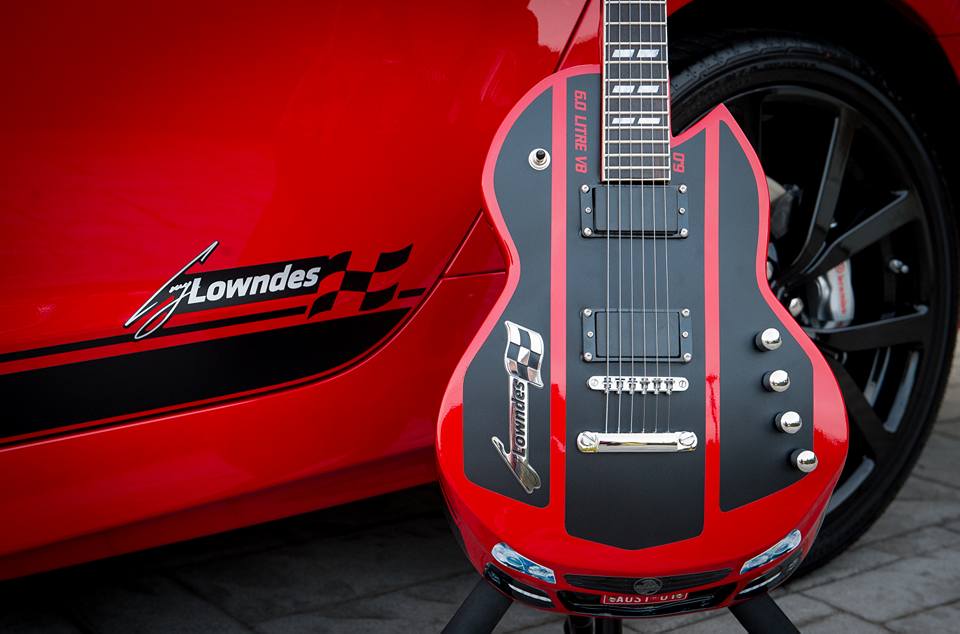 With a big bold front end and the distinctive three black stripes set on a bright red background, this music maker is perfection in its details. The Australian company's "Holden" emblem, headlights, and front-end grill are flawlessly integrated to ensure this guitar mimics the style and sleekness of its namesake. Ali Kat Guitars have designed a wide assortment of custom guitars and the Ali Kat Custom Car and Hot Rod guitars are one of the most popular among collectors.