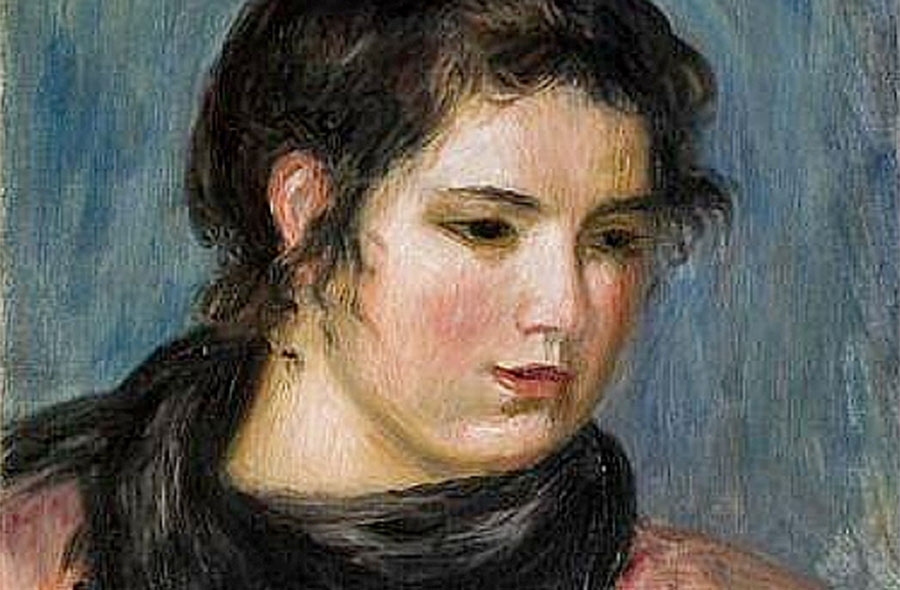 Featuring the best of the art, antiques, Décor, fashion and jewelry, RubyLUX combines the best design, past and the present, on one interactive platform.
The ART lane of RubyLUX exemplifies the diversity of offerings – from Ancient Pottery and Old Master Painting to Contemporary Sculpture, Fine Art and 21st Century Photographs.
RubyLUX – Past and Present – An Incredible Range of Works of Art
Created during the Han Dynasty almost 2000 years ago, this Hu Vase is one of the oldest artifacts currently featured on the RubyLUX site. The Han Dynasty period vase (206 BCE – 220 AD) retains its sophisticated green-glaze patina.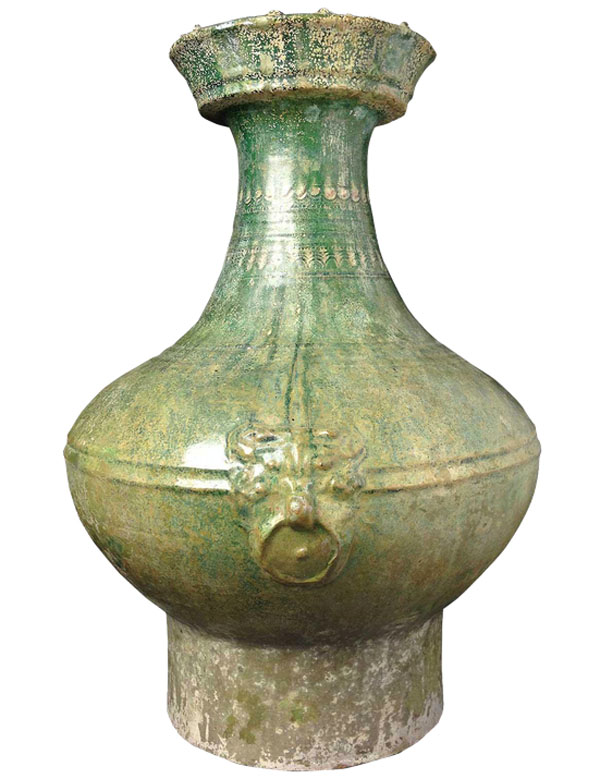 (courtesy of Zus Korsten, Haarlem, Netherlands)
http://www.rubylux.com/item/1478038-104041157764/Han-Dynasty-Green-Glazed-Red-Pottery
On the other end of the spectrum is this contemporary vase recently designed and crafted by a revered Limoges-based artist named Mauricette Pinoteau. Her highly coveted enamel and hand painted works sell for in excess of $ 10,000.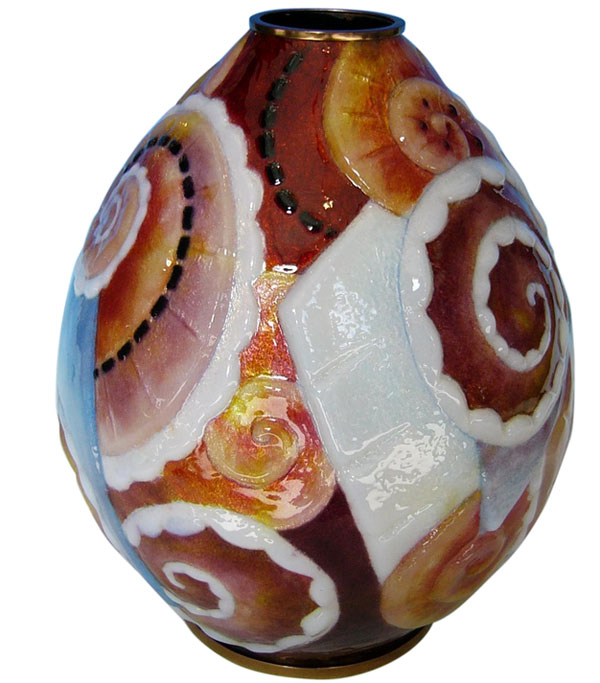 (courtesy of Art 1900, Berlin, Germany)
http://www.rubylux.com/item/1452553-AFx200012-10-2015/Art-Deco-Vase
RubyLUX – Privé
RubyLUX also offers the opportunity for dealers and collectors to offer rare and special masterworks in the PRIVE section of the website. Currently featured is a charming Renoir oil depicting Gabrielle Renard. A little background information on the painting: In the 1890s Renoir had developed a very intimate style of portraiture that was well suited to portraying family members, friends and neighbors he asked to pose for him. The sitter for the present work is Gabrielle Renard, who in 1894 joined the Renoir household at the age of 16, a month before Jean was born.
Gabrielle remained with the family for the next twenty years, until her marriage to the American painter Conrad Slade in 1912. She soon became indispensable to the Renoirs, not only looking after the children and, later, the increasingly infirm artist, but also as Renoir's favorite and most frequent model, both as the protagonist of his domestic scenes and as the voluptuous nude which so preoccupied the artist post-1900. 'Renoir disliked professional models and Gabrielle had all the qualities he regarded as essential in a model. Her skin 'took the light', she had the small-breasted, wide-hipped body he preferred, she was natural and relaxed and she was available to pose at any time' (W. Gaunt, Renoir, Oxford, 1982, p. 47).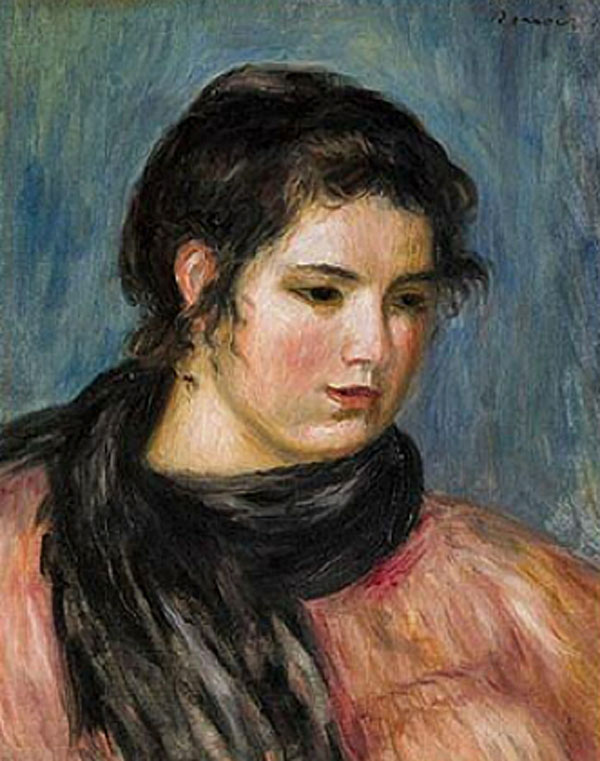 http://www.rubylux.com/luxprive
RubyLUX – Eclectic and Collectible
While a Renoir might not fit every budget (the painting is in the 7 figure range), there are plenty of other masterpieces that will appeal to a broader range of collectors.
Twentieth-century treasures from the early, mid and late parts of the century are all yours at the touch of a click. Price points can run from several hundreds of dollars to several hundred thousand.
From the earliest decade of the Twentieth Century, one can find this tour de force in stained glass: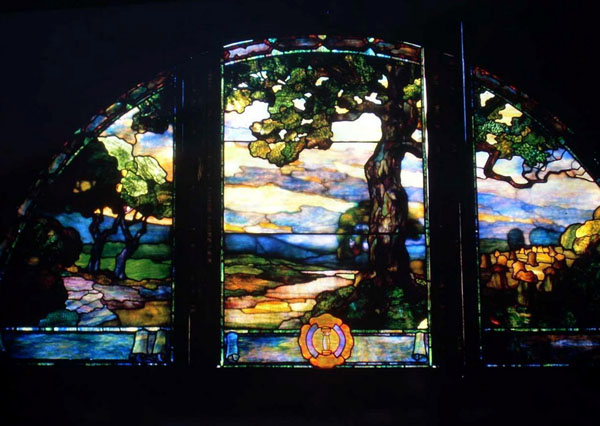 (courtesy of Eron Johnson Antiques, Denver, CO)
http://www.rubylux.com/item/1439983-H-71-0010/American-Duffner-Kimberly-Stained-Leaded-Glass
No, not a Tiffany piece, but made in 1908 for the Auburn High School (Auburn, NY) and attributed to the firm of Duffner and Kimberly. This 134 inch long arched, leaded, stained and opalescent glass window was saved from the wrecking ball in 1983 when the school closed. It depicts a gnarled oak tree symbolizing knowledge.
More representative of the Art Deco period is this exquisite gilt panel by Jean Dunand. Dunand (1877-1942) is acknowledged as the greatest lacquer artist of the Deco period and his work was commissioned for cruise ships such as the Normandy. He trained under Seizo Sugawara and his work blends both Eastern and Western influences.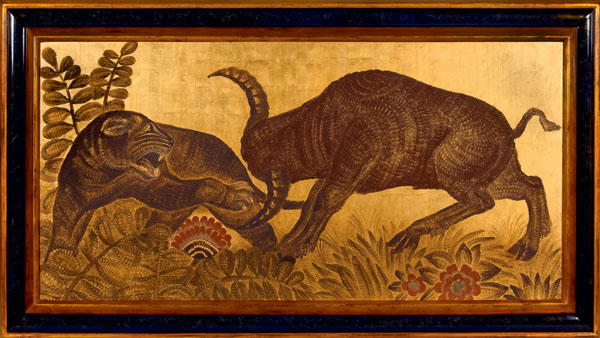 (courtesy of Makassar-France, Paris)
http://www.rubylux.com/item/1434866-MF-oo8/Decorated-Panel-Jean-Dunand
From the mid-20th century, this watercolor by Andrew Wyeth is a jewel. It was displayed in one of his first New York shows at the Macbeth Gallery and depicts a seaside home along the Maine coast in the town of Port Clyde. It is emblematic of Wyeth's fluid early works (in a style reminiscent of Winslow Homer) rather than his later precisionist paintings. The provenance of the work is impeccable and the watercolor will be included in the forthcoming Catalog Raisonné on Wyeth.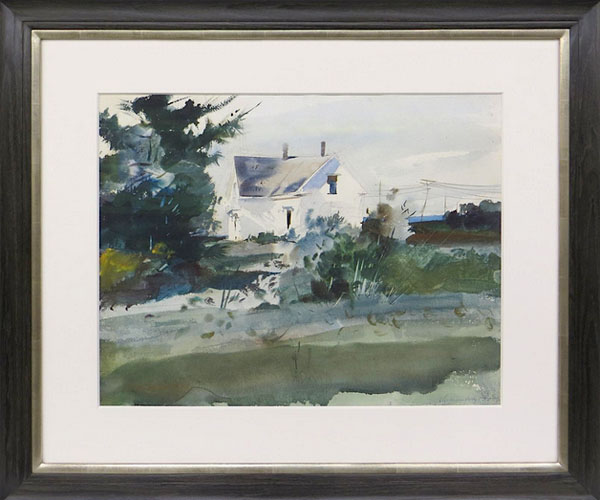 (courtesy of Robert Burge/20th Century Photographs, Ltd.)
http://www.rubylux.com/item/1426314-AW-001/EARLY-ANDREW-WYETH-WATERCOLOR-TITLED-TAMARACK
Robert Polidori's saturated color photographs of decaying Havana architecture and iconic vehicles are immensely popular large-scale works from the late 20th Century. Polidori's limited edition photographs have been exhibited in museums across the globe.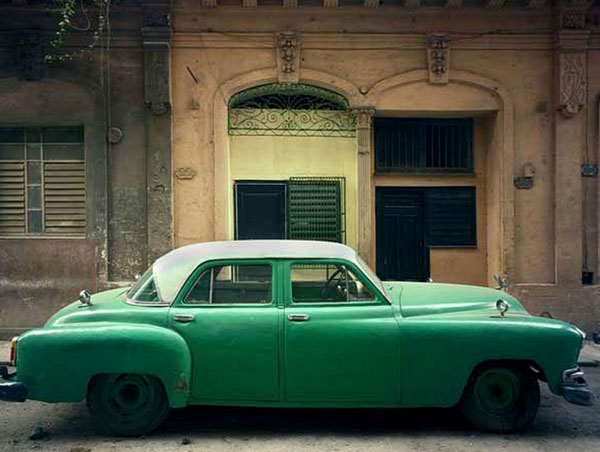 (courtesy of Preiss Fine Art, Vienna)
http://www.rubylux.com/item/1469743-201529/Green-Car-Havana
RubyLUX – Gift Giving Ideas for the Holidays – ART for Art's Sake
For those not wanting to break the bank, RubyLUX also offers plenty of artwork in a more affordable price range. Cast in resin and suitable for a fireplace mantle or cocktail table, this playful commentary on art and commerce is available for $ 2200.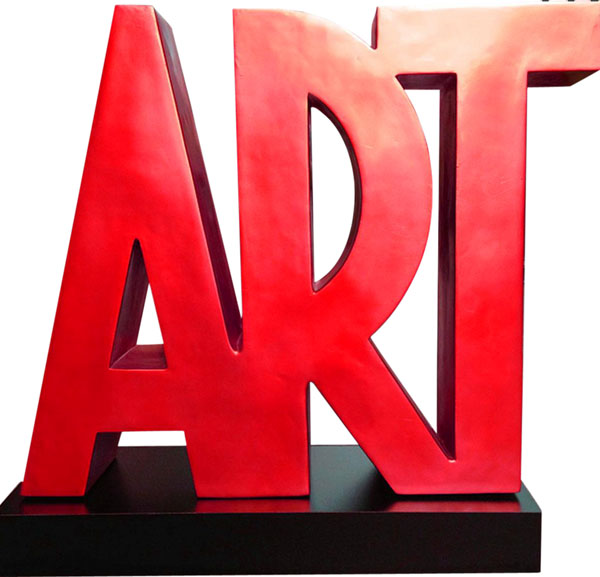 (courtesy of United We Art, Paris)
http://www.rubylux.com/item/1433276-FG0300/Art-x22Colorx22
John Woolf is a contemporary Boston-based photographer. His exquisite still life photographs are printed not on traditional photographic paper, but directly onto aluminum. The Orange Lily (below) dates from 2015 and is a perfect stocking stuffer (attractively priced at $ 1200).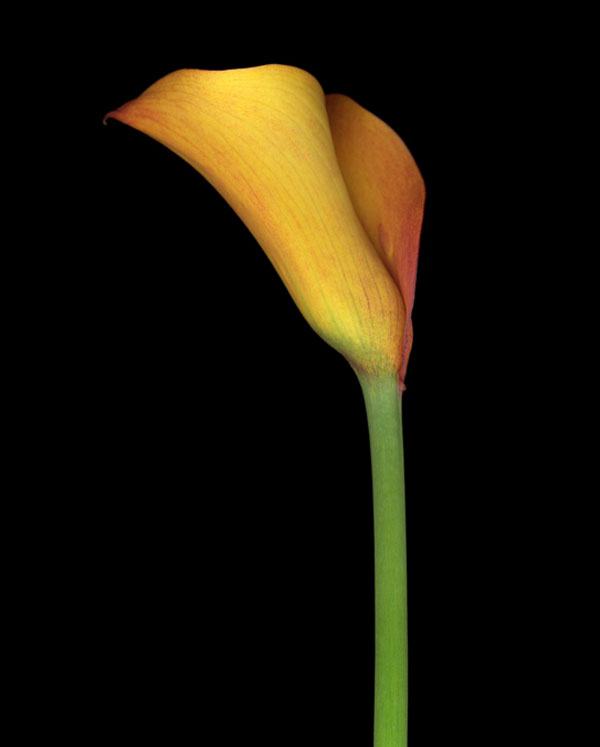 (courtesy of Robert Burge/20th Century Photographs, Ltd.)
http://www.rubylux.com/item/1426314-JWx20Lily/John-Woolf-Orange-Lily-2015
RubyLUX – Old Masters
RubyLux is also becoming a go to source for more traditional painting and sculpture. The examples below provide a glimpse into the rich offerings on the site, with much more to come.
The handsome portrait painting of General Major Cornelis van Nassau is inscribed and dated 1712 in the lower right. The sitter's father was cousin to English King William III.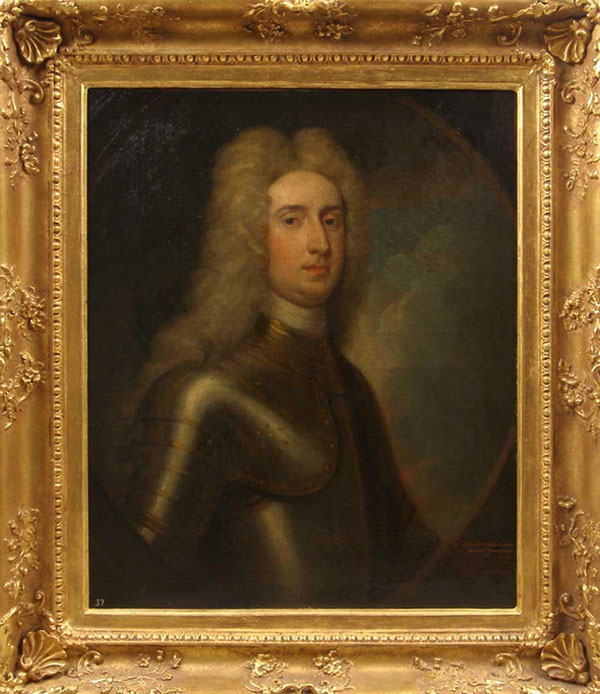 (courtesy of Eron Johnson Antiques, Denver, CO)
http://www.rubylux.com/item/1439983-L-27-0048/Follower-G-Kneller-Oil-Canvas-Portrait
For a neoclassical connoisseur, the large-scale (80 x 45 inches) painting by Giovanni Ghisolfi (c.1623-1683) "Capriccio of a Mediterranean Port and classical Architectural Ruins with the Statue of Hercules" fits the bill perfectly.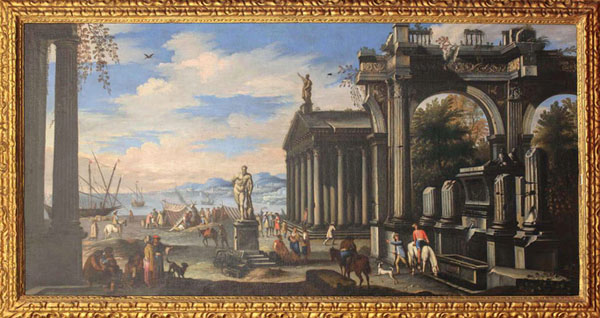 (courtesy of Galleria Veneziani, Rome, Italy)
http://www.rubylux.com/item/1452496-gv7/Capriccio-Mediterranean-Port-classical-Architectural-Ruins
For nautical painting enthusiasts, this well-rendered 19th century painting by Willem Lodewijk Andrea features a Netherlandish coastal sailing scene replete with figures going about their daily work on the shoreline.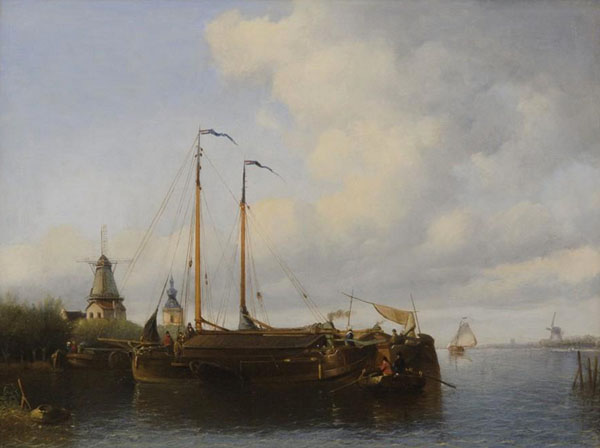 (courtesy of Huis Voor de Kunst, Veendam, Netherlands)
http://www.rubylux.com/item/1471354-102015003/Sailing-boats-people-embankment
RubyLUX – Decorative Arts too!
Decorative arts and whimsy are also in abundance on the RubyLUX site. This oil on canvas decorative fire screen depicts a Scandinavian family crest surrounded by two scantily clad bearded and buff club-wielding heroes rendered in almost naïve casual poses.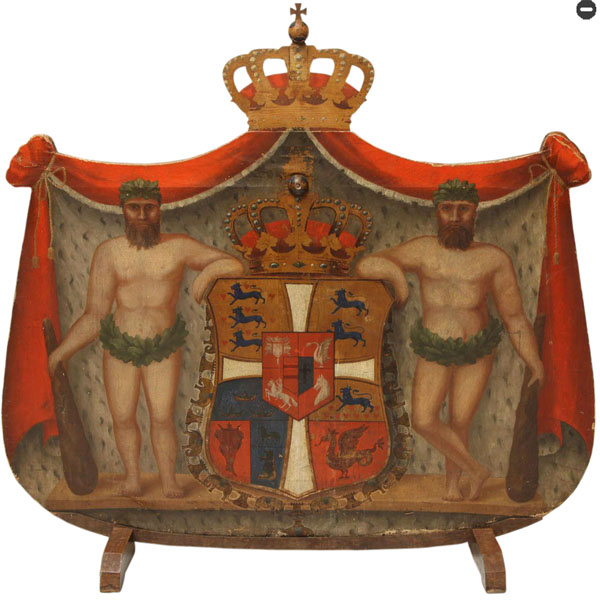 (courtesy of Marvin Alexander, inc., New York)
http://www.rubylux.com/item/1427115-31-3162/Coat-Arms-fire-screen
Modernist chest of drawers or Mondrian on Steroids, this 1980's Italian chest of drawer is decorated in polychrome Murano glass.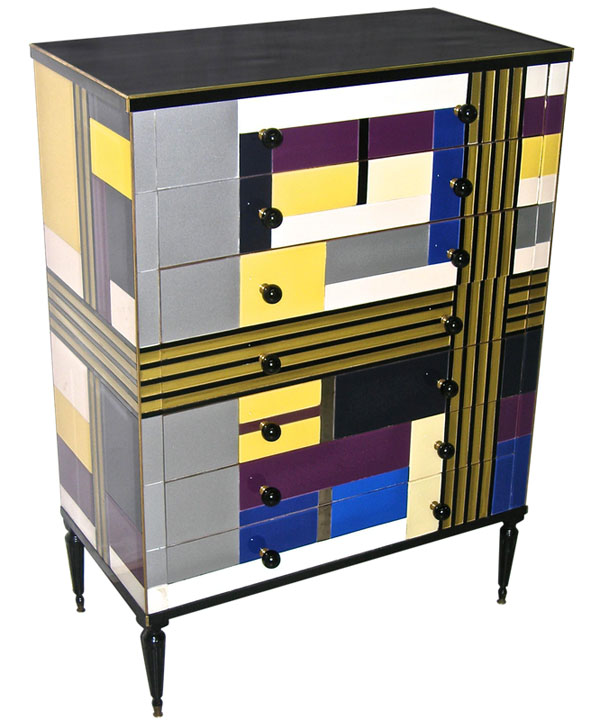 (courtesy of Cosulich, New York)
http://www.rubylux.com/item/1430819-618PB/1980s-Italian-Glass-Chest
The charming panel was created using mosaics by Heidi Melano based on a Georges Braque design.
(courtesy of Makassar-France, Paris)
http://www.rubylux.com/item/1434866-MF-oo9/Mosaic-Panel-Designed-George-Braque
RubyLUX – Looking to Sell ? – Use the "Bureau de Consignment" feature
Have a potential treasure hanging on your walls or in a storage facility that you may be interested in de-accessioning? Use our "Bureau de Consignment" located on the Prive section of the site to submit information on your artwork. Send pictures, descriptions, receipts (if you have got them). Our curators and advisors will pass the information on to one of our specialist dealers who may be able to assist in the sale of your property. RubyLUX is much more nimble than one of the traditional auction houses.