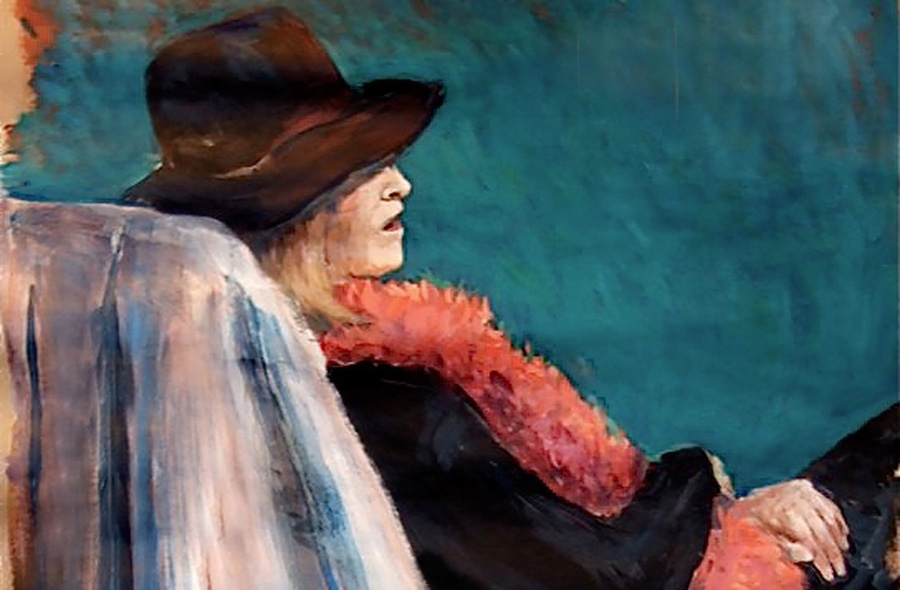 When I was a student at Vassar, finding myself enrolled in a painting class given by the somewhat charismatic painter Alton Pickens, he made a remark that I found to be as humorous as it was withering: "You can paint anything you like except horses, madonnas and bird-dogs".
As a girl who loved to draw horses, I took that admonishment to heart, and quickly became a painter of the human figure. I did return to horses eventually, but by then was hooked on making drawings, paintings and prints of people. We are endlessly fascinating, aren't we?
I have been an artist for as long as I can remember – probably became aware by age three that there were grown-ups who painted pictures. That's about when I discovered the Old Masters, Michelangelo being my favorite.
Eventually, my favorites became and continue to be Vincent Van Gogh, Toulouse Lautrec, and Raoul Dufy; because of their spontaneity, their ability to draw using exuberant lines, their facility with color, and their obvious liberation from the burden of the realistic image. Photography made that possible for them.
I have spent many years painting and drawing the human figure from life. That means I have worked with models who come to my studio to pose. I prefer to work from life and to work life size.
That means I am drawing or painting using my whole body as I stand at my easel working on a large piece of paper or canvas, which can measure up to 4'x7′. I like the idea of the image being almost human scale, as if I could reach out and shake hands with the person I have created.
I also enjoy talking with the model while I work. I hope the image conveys a personal knowledge and understanding of the model; which reaches beyond the reproduction of a photographed image. The result is about so much more than a snapshot. There are models with whom I have worked for years; others once or twice. Some are professional artists' models, others just friends willing to pose for a session or two. A typical session lasts three hours, during which time I might make three drawings. Sometimes I work on one pose for all three hours. I often return to the drawings to work on them from memory until they are finished. That is my usual routine.
When I make monoprints using the human figure, I sometimes lift images from my drawings or paintings, sometimes create completely new plates. I still try to work in a way that reflects spontaneity and to produce a series of images that reflect a progression of ideas.
I long ago stopped making prints in multiples, as I prefer to experiment and explore the many iterations an image can take. That process helps me to understand exactly what I am trying to say. The same holds true for the figurative digital images I have created and printed. There are no two alike and never will be. They are not giclees; they are original work.