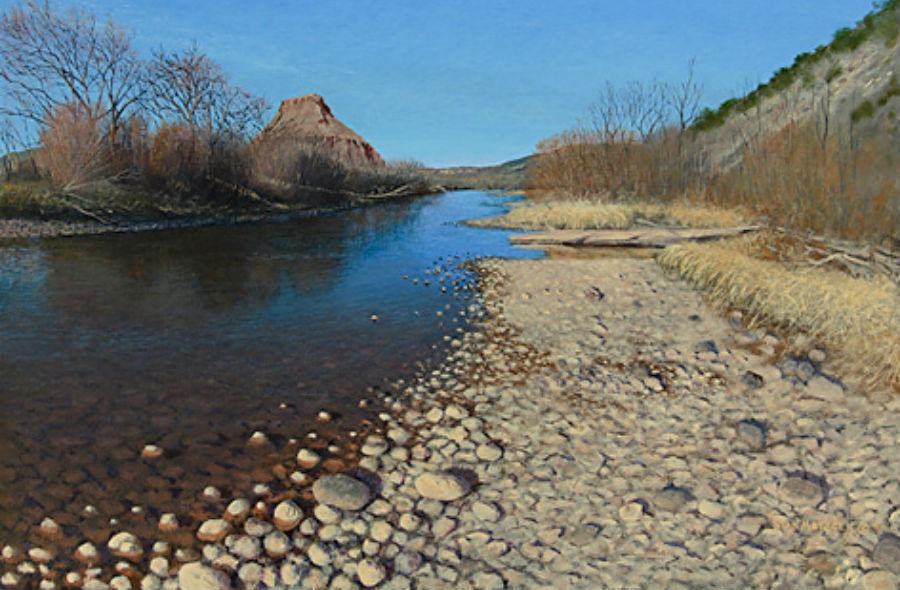 "Master Painter of Tranquility"
 "As a landscape painter, I can only be the best that I can be. And, I hope, my best has no limits."

– Stan Metzger
While a sixth grade student, and having never seen an original painting, I visited The Chicago Art Institute. I was awestruck and the seed began to germinate! Today, as an artist, I constantly challenge myself to do my best to create museum quality pieces like I saw that Spring in 1957.
"After only one year enduring the ridicule of "art professors" because my work was too realistic, I discerned that a Fine Arts degree was never going to make me a better artist, but rather one stripped of his passion . "
– Stan Metzger
Because I am self taught, my painting DNA is uncontaminated. I have established my own rules to guide me and keep my work consistent. With a clear mental image of how my paintings should look and feel, I strive for high definition with the impression of hyper-realism, which belies the fact that the details are created with loose, rapid, and spontaneous brush strokes, a most difficult painting style to conquer.
"When I used to apply only one layer of paint to a canvas, the result was always just a painting. Now, when I paint my details over a multi-layered under painting, the work becomes a piece of Fine Art."
– Stan Metzger
With a lifetime dedicated to observing my natural surroundings, I have spent countless hours mastering the technical and artistic skills needed to transfer these images onto canvas. My mind and spirit feed on color and light. My paintings reflect my personality, work ethic and love of nature. Without any exterior stimulation from music, radio or TV, I paint in complete quiet and solitude, while creating works bathed in tranquility.
"Like a sturdy milk stool, a successful painting must have three equally strong legs; An interesting subject and composition, logical and tasteful use of color and light, and masterful technical execution. "
– Stan Metzger