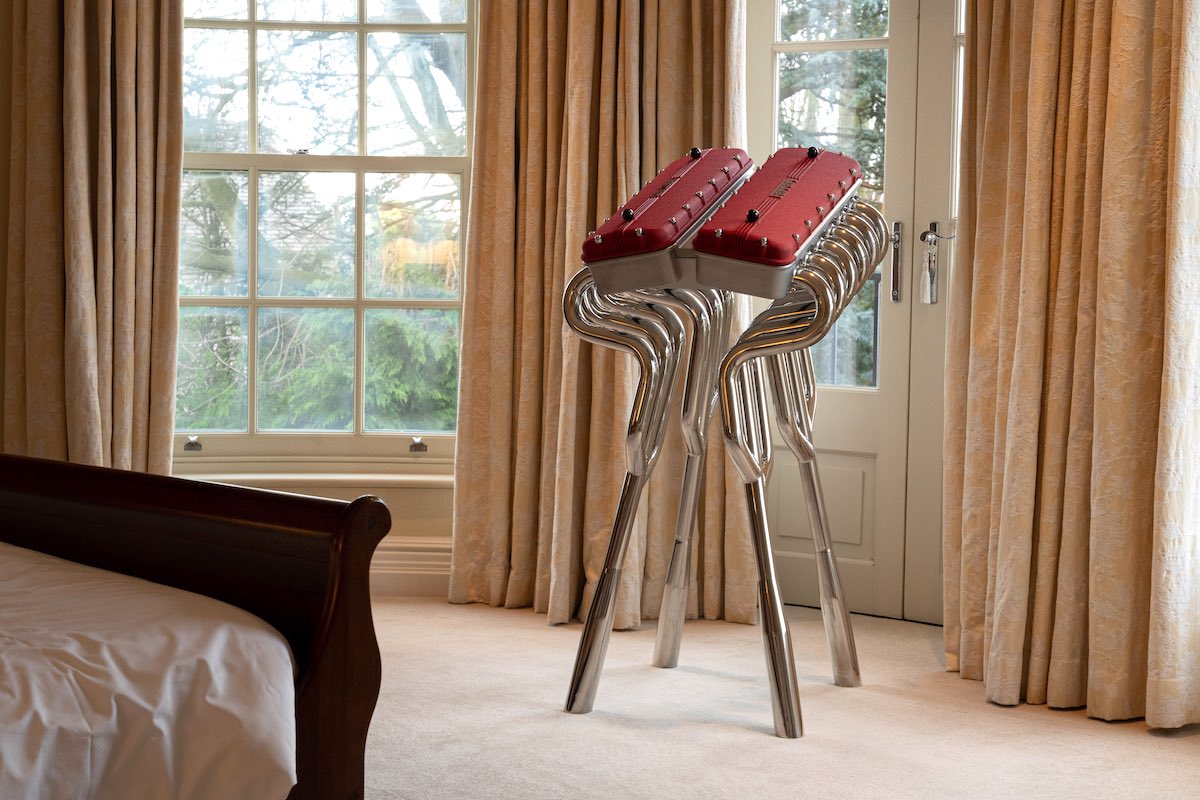 For the ultimate connoisseur of rare collectibles, there are a few distinct factors that come into play when deciding whether to obtain a specific piece. Nostalgia, emotional connection, and indisputable uniqueness are just a few that notably top that list.
Ferrari and Taschen Publishing House have unapologetically accomplished this with the unveiling of their Ferrari Limited Edition Art Book and Book Stand which looks like a Ferrari V12 engine sporting its iconic chrome exhaust system.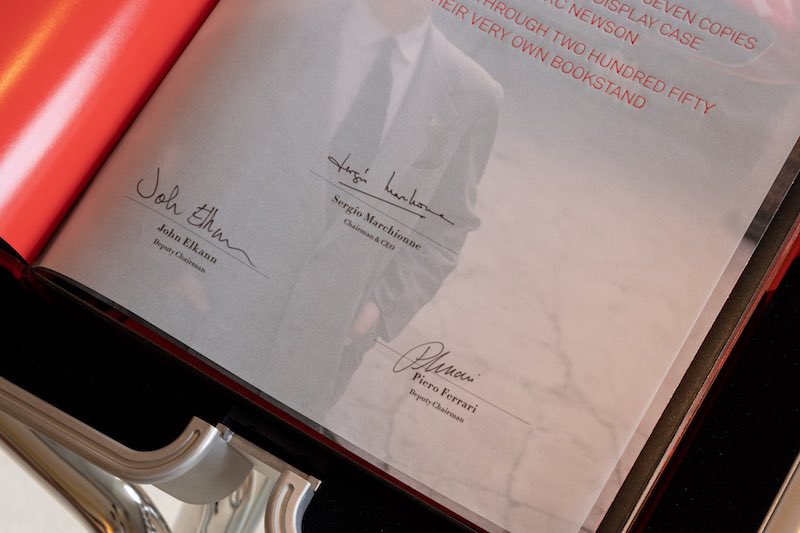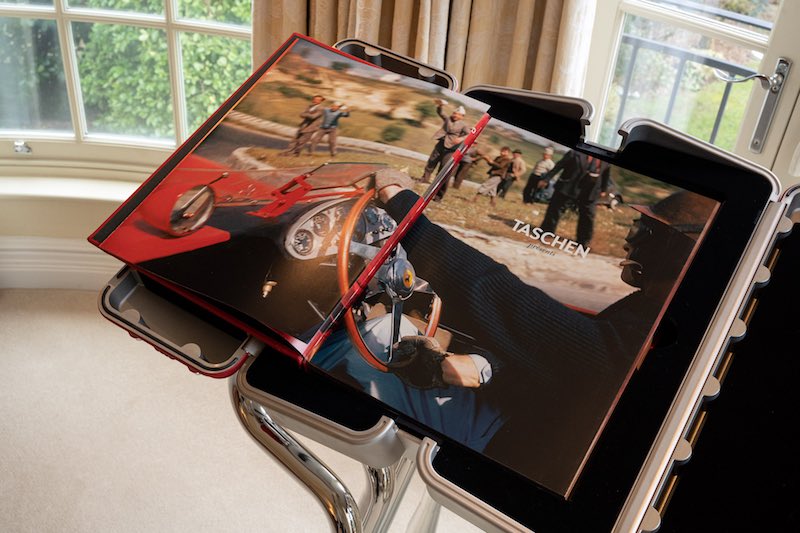 For the true Ferrari aficionado, this bucket list art collectible is a must have. The sought-after Ferrari book, written by automotive journalist and Ferrari expert Giuseppe Allievi and released by Taschen Publishing, is a 514-page masterpiece, conceptualized and released in conjunction with Ferrari. It chronicles the evolution and historical legacy of the legendary Italian brand with the aid of hundreds of previously unseen, unpublished images and documented records from Ferrari's internal and confidential archives.
Giuseppe (Pino) Allievi, known for being an influential Formula 1 correspondent, producer and commentator, has published scores of works on motor racing, and has built vital personal contacts with the many important people in the history of Ferrari.
This collectible book and stand was presented and offered in two editions, the Art Edition – priced at $60,000 and limited to only 250 worldwide original copies, and the Collector's Edition – priced at $6,000 which is limited to only 1,697 copies. The Ferrari Art book distinctly stands apart from other publications in the library, with the higher priced version offering a book stand sculpted by renown Australian designer Marc Newson that's intended to resemble a 12-cylinder Ferrari engine.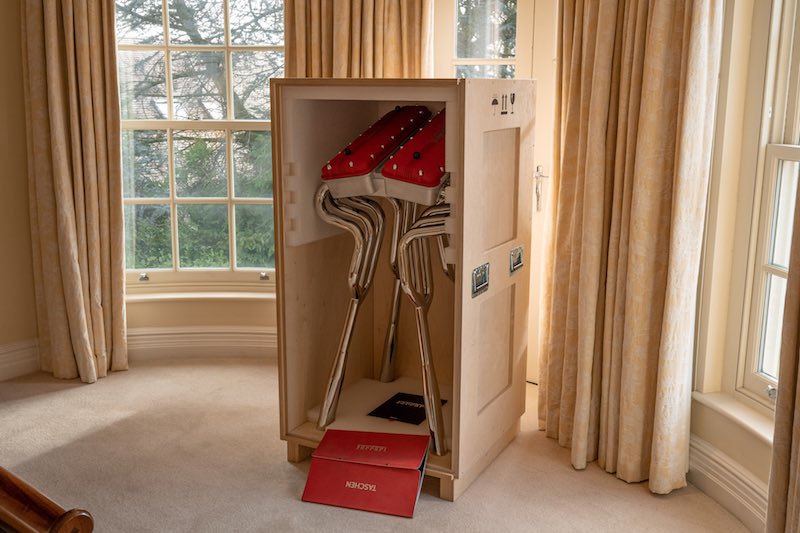 Indeed the most unique aspect to the Art Edition is a striking sculptural book stand made from hand-bent, TIG-custom welded and chrome-plated steel. The result was a magnificent aluminum tribute to the legendary Ferrari V12 engine, imitating the cylinder heads and fiery red valve covers of the renowned 250 Testa Rossa. With a seam in the middle, the cabinet-style coverings extend outward to reveal the book's inner pages, while dimensions of the majestic pedestal measure in at roughly 55 cm by 57 cm by 110 cm.
The custom V12 stand elevates the Art of Ferrari Limited Edition book, transforming its presence into an artistic marvel, and helping to make it one of the world's most highly unusual finds, even for the most dedicated of collectors on the world's open auction market.
In addition, each of these rare books have been signed by Sergio Marchionne, John Elkann, and Piero Ferrari. All versions of the collectible Ferrari book are encased in red leather and emblazoned with a genuine metal insignia of the renowned "Cavallino Rampante" prancing horse. There's even a pair of white gloves included with each copy to ensure the book remains in pristine condition when handled.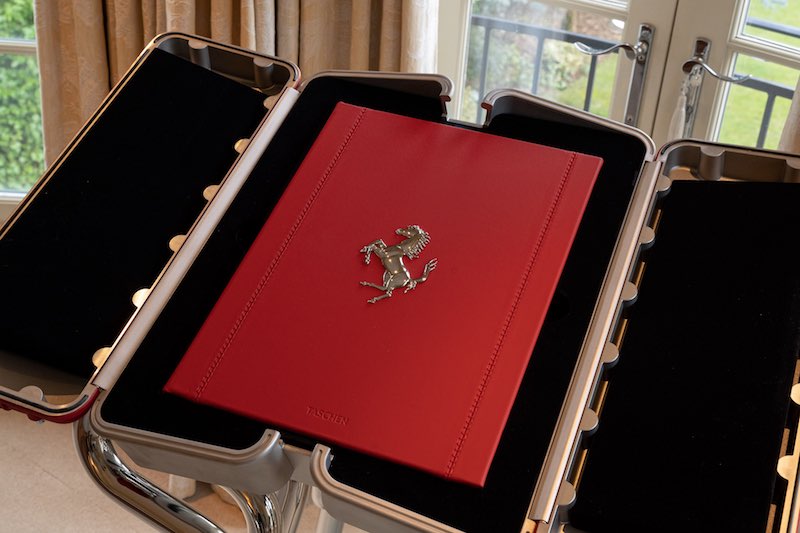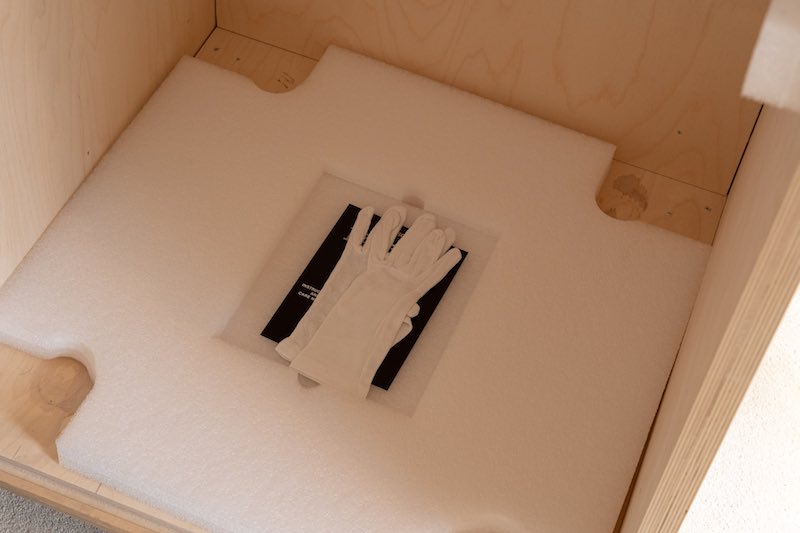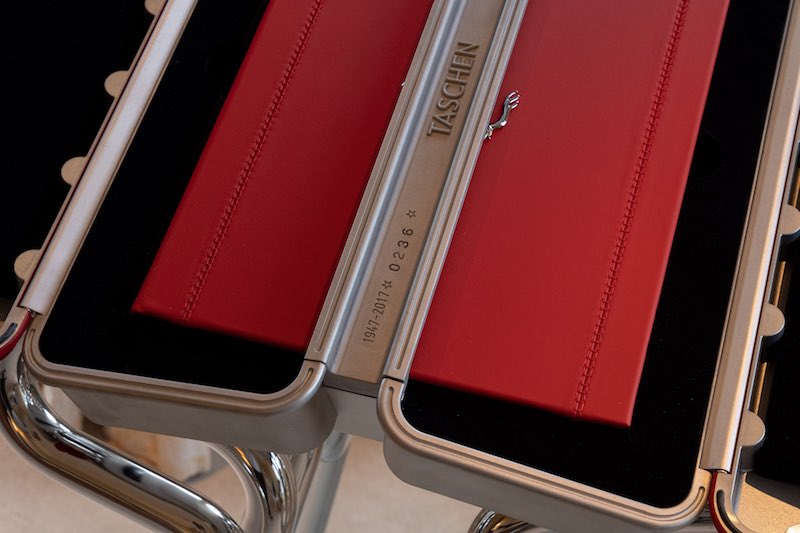 This exquisite reference book was created in meticulous collaboration with Ferrari and is a true showpiece and collector's item. Truly unparalleled in its broadness and expanse of content, the book incorporates unprecedented material from the Ferrari vaults and various private collections throughout the world, blending artifacts that wonderfully and aesthetically reveal the remarkable tale behind Ferrari's achievements, its personalities, and hallowed heritage.