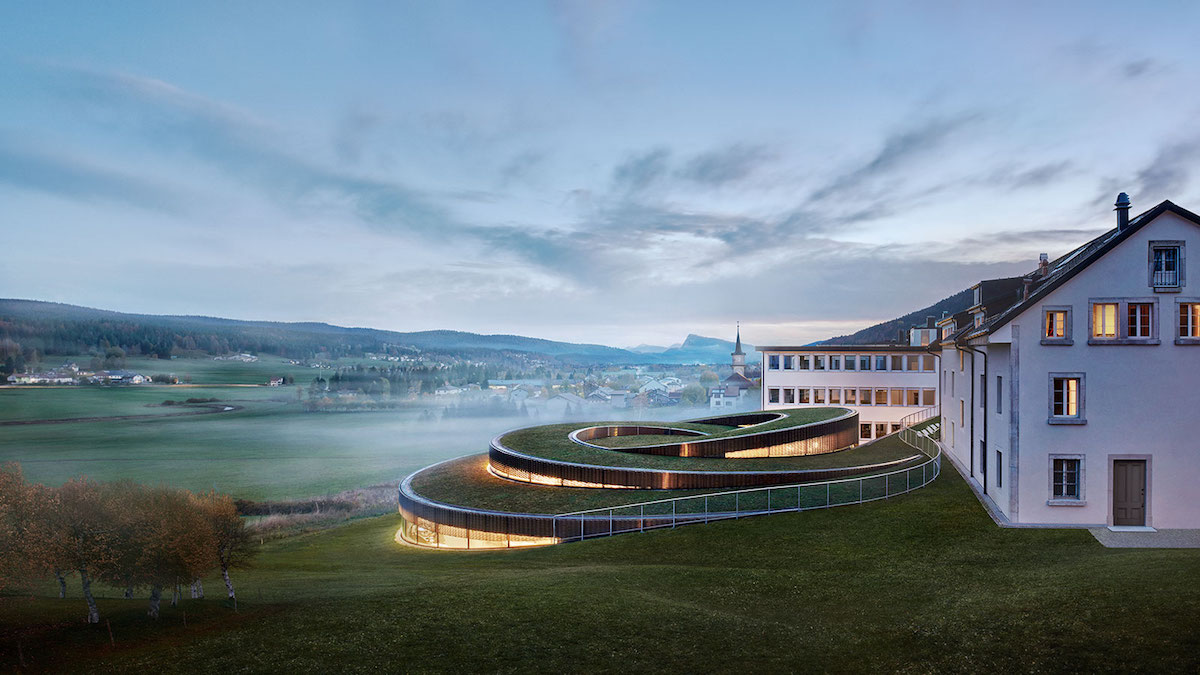 Since 1875, Swiss watchmaker Audemars Piguet has produced some of the world's most enviable and exquisite timepieces, known for their sleek designs and cutting-edge mechanics. The company, which is headquartered in the idyllic Vallée du Joux in the Jura Mountains, frequently serves elite clientele, including Tom Cruise, Serena Williams, and Lebron James. The appeal is obvious: watches made by Audemars Piguet are the ultimate status symbol, keeping time with precision, elegance, and flair.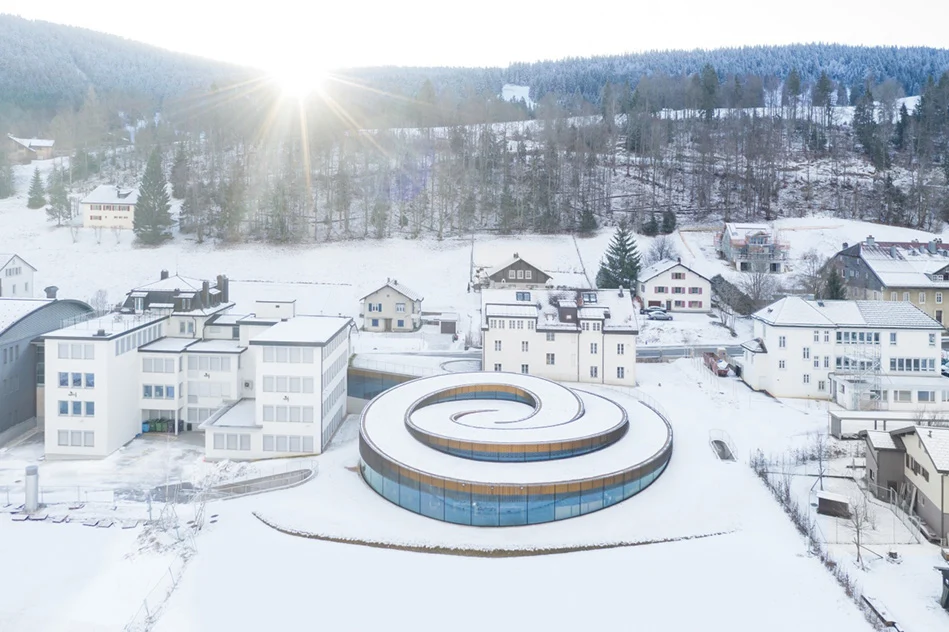 On June 25th, a new museum celebrating the family-owned company's historic legacy opened, by appointment—right in the backyard of its original workshop in Switzerland. Shaped like a watch's hairspring and designed by in-demand Danish architect Bjarke Ingels, this museum allows visitors to explore not only Audemars Piguet's celebrated history but also catch a behind-the-scenes glimpse of the company's iconic watch-making process.
An Architectural Marvel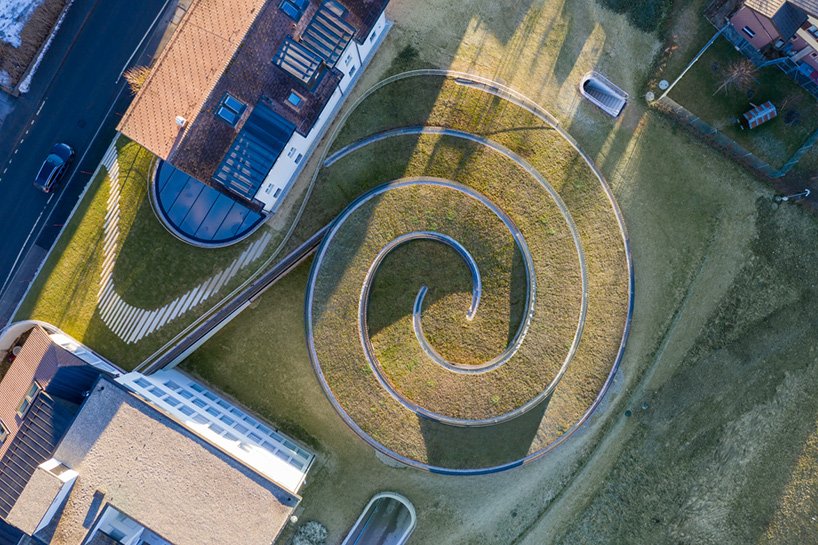 Musée Atelier Audemars Piguet is a spiral-shaped structure, with gorgeous, uninhibited views of the surrounding countryside. The unique design is not only compelling and clever but also a marvelous landmark in architectural engineering. Ingels designed the building's glass walls to be load-bearing, eliminating the need for pillars or columns, creating open interiors that are both spacious and stunning. The windows are also shaded with bronze, filtering sunlight, creating the perfect level of illumination for guests wandering through the museum.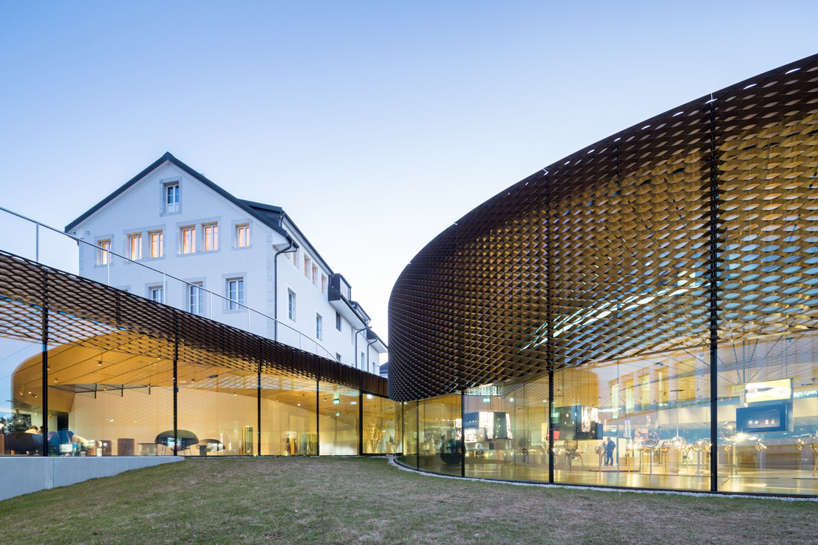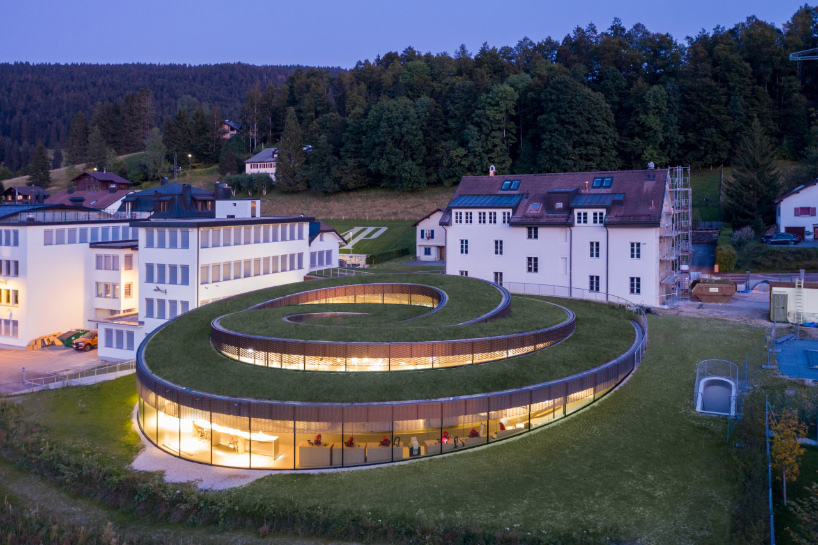 The building's exterior is whimsical and striking, an homage to the watch's most important mechanism—the hairspring. In the summer, the winding rooftop resembles a grassy plain, while in the wintertime it becomes a snowy coil, blending seamlessly into the landscape. The simplicity of the building's aesthetics attests to Ingels' minimalistic Scandinavian sensibilities, which have made him famous worldwide. Visitors walking through the structure's corridors will find themselves descending slowly in a clockwise direction, until they reach the bottom floor, where the exhibition spaces reside. Without a doubt, the museum's building alone is a sight to see, transforming Audemars Piguet's original workshop into a top-notch tourist attraction.
Museum of Horology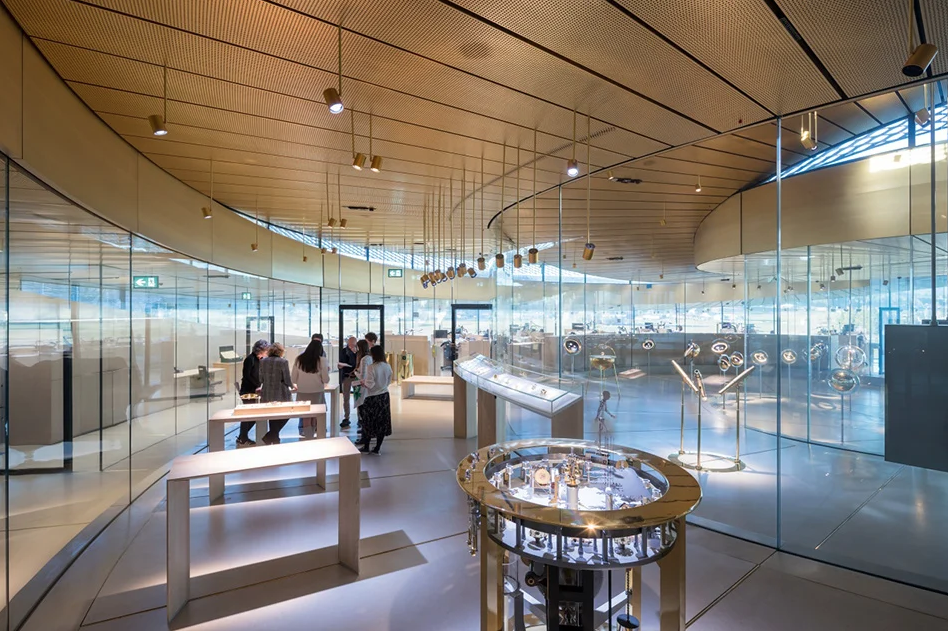 Aside from its impressive location, Musée Atelier Audemars Piguet houses a collection of over 300 watches from the brand's legendary history, including the Universelle, Piguet's most elaborate and coveted vintage timepiece. Proud of its family roots, the company has also created a brass display of the watchmaker's extensive "family tree," tracing over 500 individuals crucial to the brand's development and success. Interactive exhibits even allow guests to try their hands at watchmaking. One exhibit challenges visitors to place tiny screws into a watch's movement, a daunting task that will cultivate appreciation for the intricacies of horology.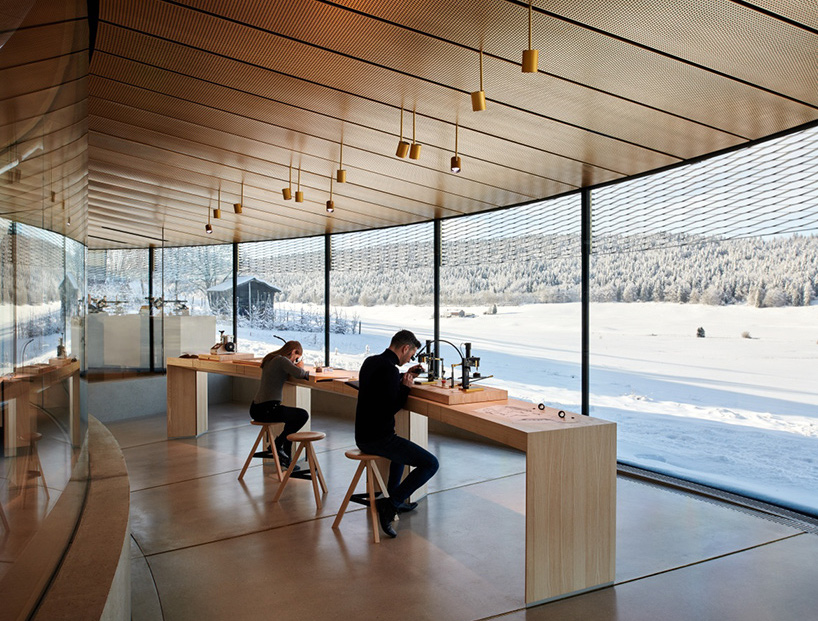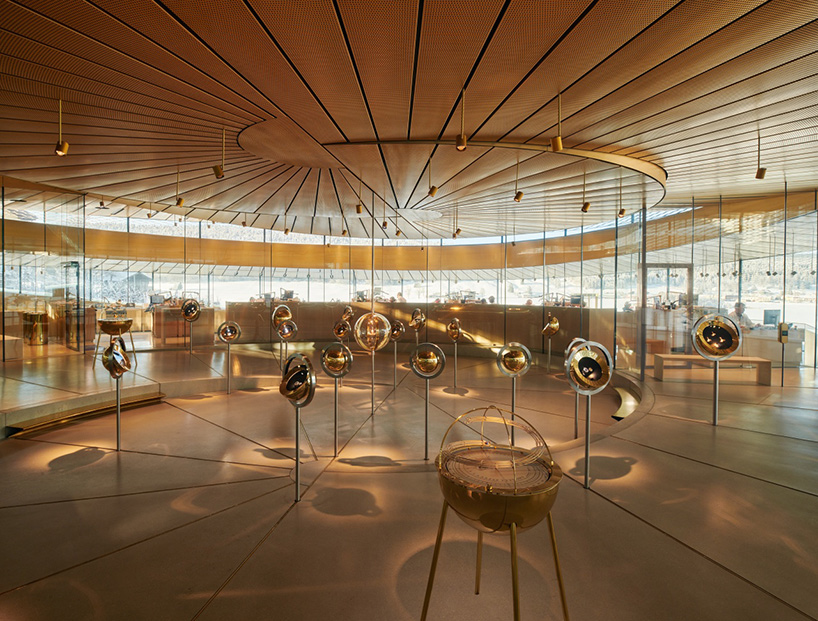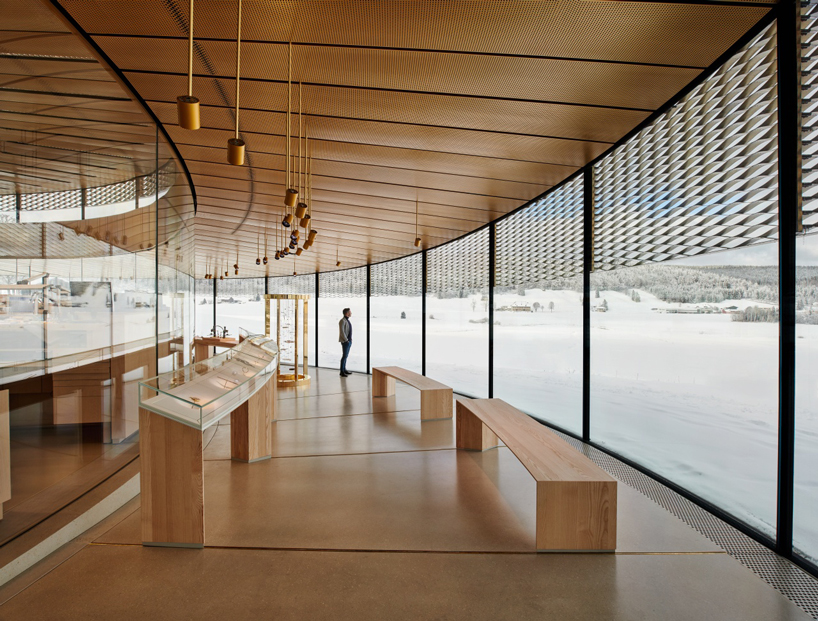 The museum also allows guests to observe watchmakers in action from behind glass as they assemble timepieces for Audemars Piguet's discerning clientele, a painstaking process that requires months of effort. Other highlights include a host of 19th century watches, one of which was purchased by the Shah of Iran in 1884, testifying to the diverse patrons of this acclaimed company. Seven years in the making, this museum's vast collections of watches, coupled with its spectacular architectural design, offer a one-of-a-kind educational experience. Located in the valleys of gorgeous Switzerland, Musée Atelier Audemars Piguet is a perfect detour on a luxury Swiss skiing vacation, honoring the rich history of one of the country's most beloved—and respected—watch manufacturers.