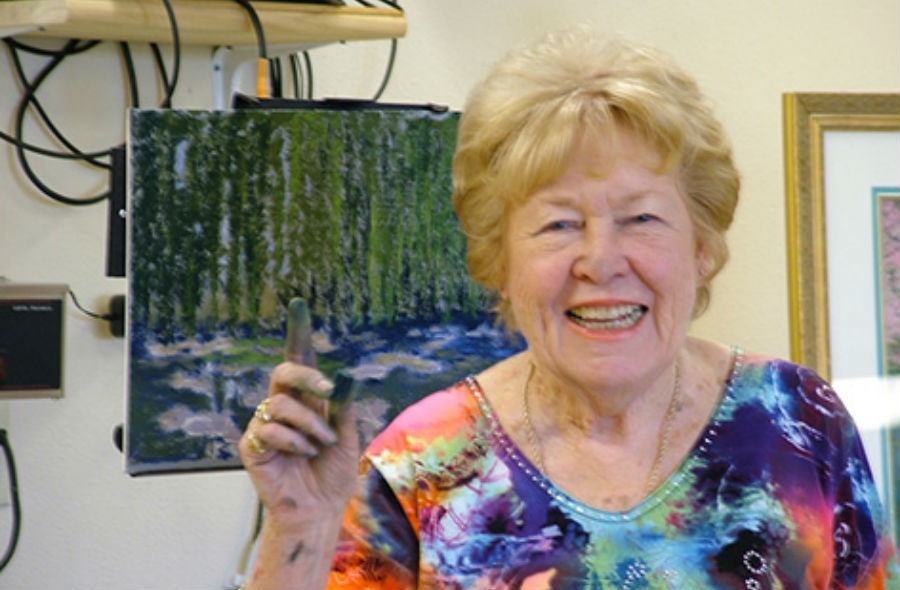 Urania Christy Tarbet spent her adult life sharing her love of fine art: beautiful art rendered in pastels, oils, and other mediums.
She is known far and wide as a caring and knowledgeable teacher who will stand by a student as long as it takes to achieve understanding; one who knows how to 'turn on the light' in a student's eyes.
Not content just to teach 'how to paint a pretty picture', but how a student would gather all the important basics of painting to culminate in an experience of placing pigment on a surface so that it seems to breathe with the emotion of the artist.
In her quest to share her knowledge of art, she founded the International Association of Pastel Societies (IAPS). For fifteen years, Urania put her own easel painting in the background to develop what became a world-wide association of artists seeking to work in soft pastels. During these years, Urania promoted the medium of pastel and discovered many wonderful teachers that she encouraged on their path to developing their own professional names.
After retiring from IAPS in 2009 to return to painting and teaching, Urania is offering her name to a line of products of collectible potential. Her love of palette knife painting in oil led her to endorse a line of Italian Palette Knives, stamped with her name in gold on every handle.
Her husband, Rich Harris, is the craftsman who handcrafts the accessories that complement the knives.