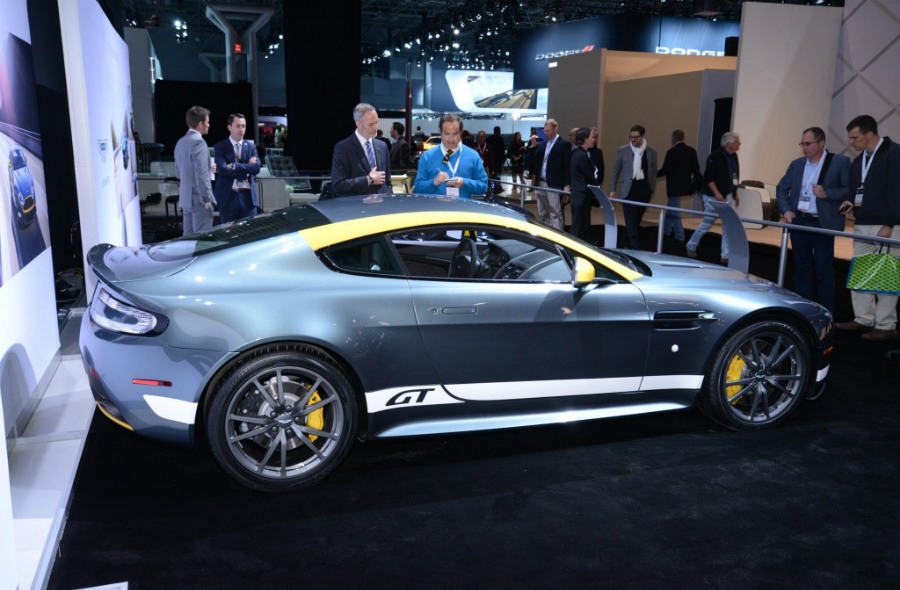 The last two days were jam-packed with bumper-to-bumper debuts during the media days at the 2014 New York International Auto Show including
the unveiling of the Alfa Romeo 4C, Aston Martin Vantage V8 GT & DB9, Bentley Flying Spur V8 and GT3 race car, Corvette Z06 Convertible, Audi RS 7 Dynamic Edition, Rolls Royce Ghost Series II and many more.
The NYIAS Buzz Index is a real time radar of all of the online chatter going on about the New York International Auto Show. It filters tweets, articles, Instagram photos and more that all pertain to the Show while organizing it by brand and exhibit so you can see what's hot and what everyone is talking about right now. The Buzz Index lives on both the Show website, mobile site and apps plus the Buzz Hub, located on the North Concourse from April 18-27th where you can visit Show ambassadors who will show you how to navigate the site, charge your phone and hand out free temporary Start button tattoos for the kids or all of you "big" kids.
2014 New York International Auto Show Tickets:
Buy tickets to the 2014 New York International Auto Show on-line or purchase them on-site at the Show. Either way, you'll be surprised at all the great vehicles we're bringing to you this year. It's a must see. Expect the unexpected at the 2014 New York Int'l Auto Show!
autoshowny.com
2014 New York Int'l Auto Show Dates:
April 18th – 27th, 2014
Monday through Saturday, 10am – 10pm
Sunday (including Easter) 10am – 7pm