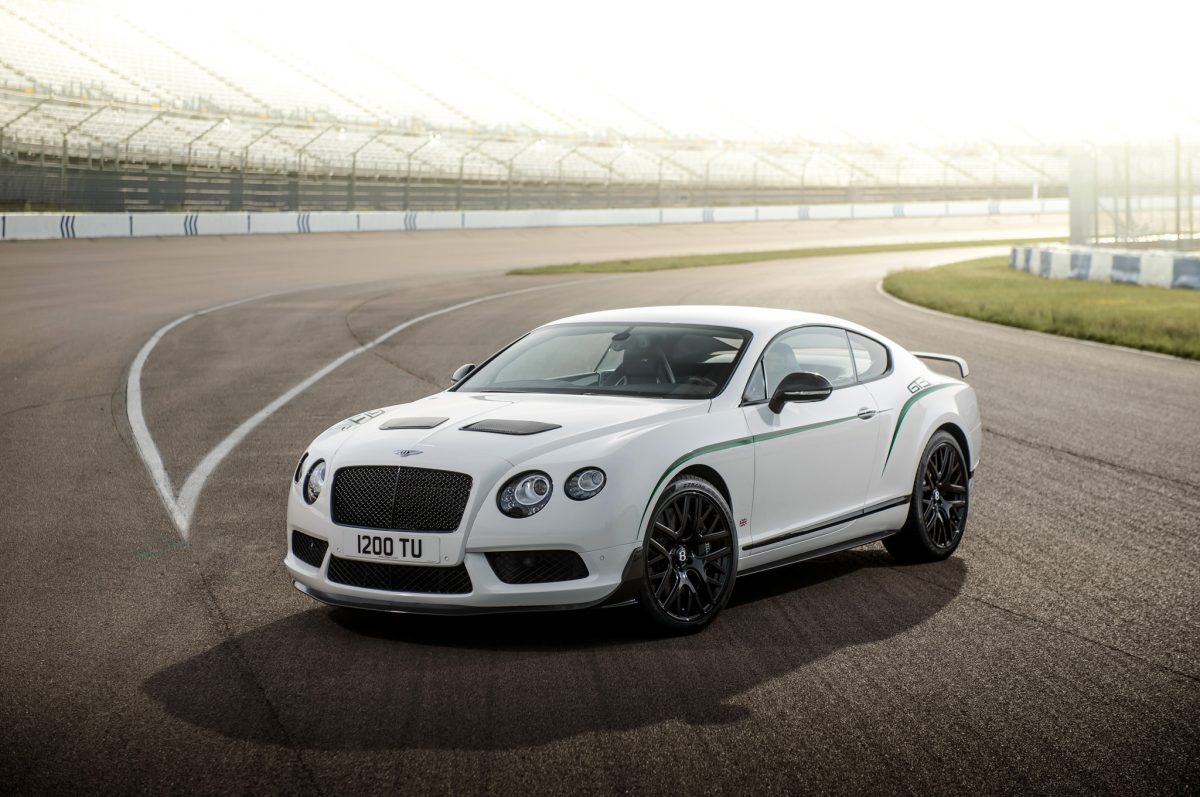 The 2016 GT3-R is fantastically unlike any road car you've ever seen from Bentley. We know Bentleys as luxury sedans that go wicked fast, soak up all the bumps in the road, and are incredibly quiet. But your entire perspective of Bentley will get rocked with the GT3-R, a very limited production model — only 99 are being produced for the United States (300 total worldwide) — that is as exciting as it is luxurious.
It starts as soon as you get in. You're greeted by one of the most elegantly-designed interiors you'll find in an automobile. The vibrant, lizard green stitching and diamond-quilted seats are delightful, but what really gets your attention is the sheer amount of carbon fiber. There's more carbon fiber in the cockpit than in any other car I've ever seen, price no object. Even the engine bay is loaded with carbon fiber. Close the door and the seatbelt arm generously extends the clasp suggesting that "You'll probably want to buckle up for this ride."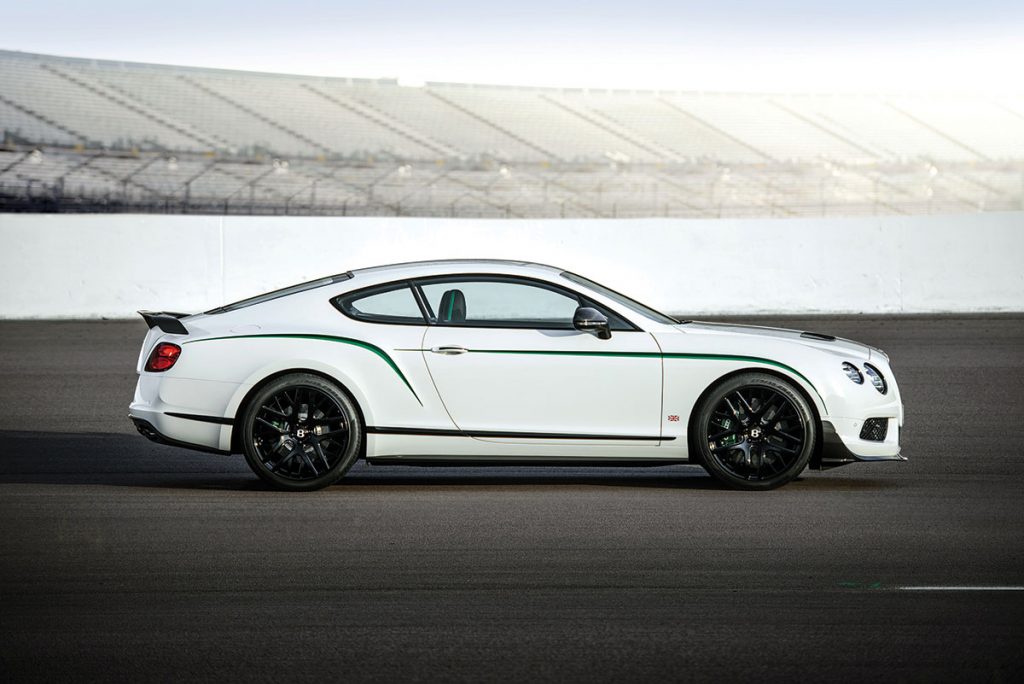 Then you turn the key and put your foot down. It's a 3.3 second 0-60 mph launch on paper, but in reality (and thanks to all-wheel drive), it feels even quicker than that. Launches are brutally, ludicrously fast and will delight your passengers at every stoplight. And on throttle lift-off, you're rewarded with glorious burbles and pops from the exhaust that is unlike any sound a Bentley's made before. The company seems to have taken a page from the magnificent-sounding Jaguar F-Type's playbook. Sometimes it's a 21-gun salute, other times it's just one big field cannon boom. And these sounds get louder and more frequent in a beautiful crescendo the longer you drive and the hotter the exhaust tubes become.
It's like the most well-orchestrated symphony in the world and you are the conductor. The acceleration, braking, and exhaust sound are all so sublimely harmonious that you'll find yourself addicted to stop signs and red lights — normally a driver's nemeses — just so you can stop, accelerate to 60, and do it all over again. The Audi-sourced, twin-turbo V8 is rated at 572 hp and 553 lb-ft of torque, but an overboost function pumps power up to 592 hp for 15 seconds, to get you up to 135mph in a hurry.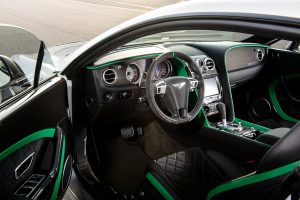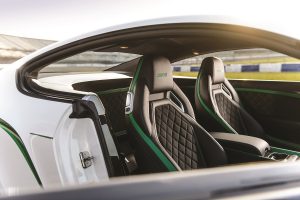 As hinted at, braking is exceptional. Gargantuan, 16.5-inch eight-piston carbon ceramic calipers bring the nearly 5,000-pound machine from 70 mph to a dead stop in just 159 feet. That's only four feet more than it takes for a McLaren 650S to stop,  and that weighs a ton less. The GT3-R's all-wheel drive system sends 60 percent of power to the rear wheels under normal driving, but during performance driving it will automatically transfer up to 85 percent of power to the rear.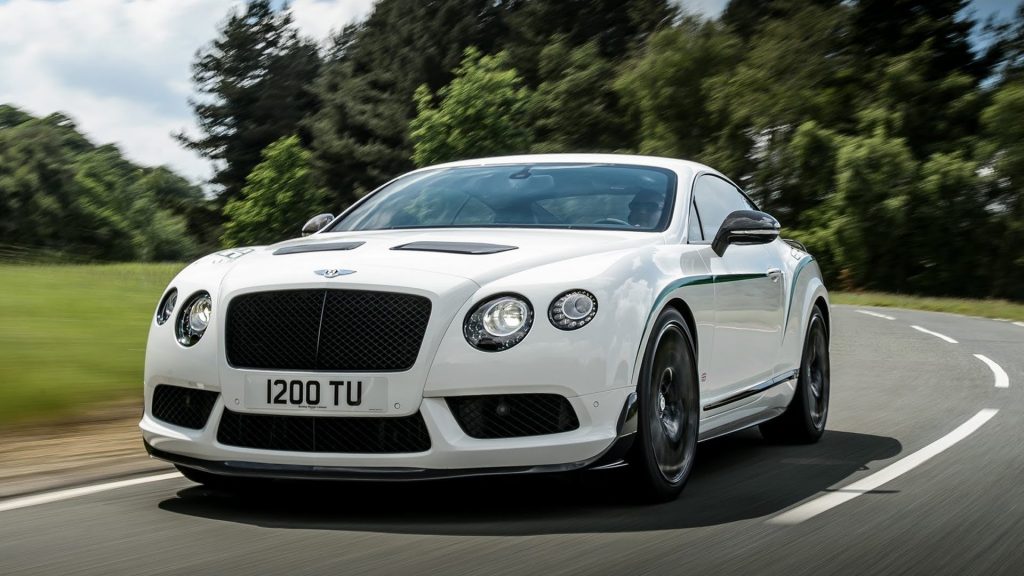 Drawbacks? There aren't many, but the car only seats two, as there's no real backseat. The consolation prize is the massive trunk — possibly the largest in any vehicle that can reach 60 mph this side of three and a half seconds. Also, the infotainment system is in desperate need of an update; it's slow and a little cumbersome, while the absence of a USB port in a $341,000 car is unconscionable in this day and age. (Perhaps you can plunk down a few grand to have a custom car audio shop rip it out and install an iPad mini in its place, as I once did inside of a Porsche.) Nevertheless, don't let a few minor setbacks prevent you from experiencing one of the most exhilarating and elegant vehicles ever assembled, as this is one exceptional, soulful piece of machinery.