Each year we see a new batch of luxury automobiles hit the market and it is our job at Jetset to find the ones that are worth your time and money.
The following is a collection of the finest new concept cars and luxury vehicles hitting showrooms this winter. From gorgeous, rare cars from independent manufactures to revolutionary electric beauties from German powerhouses to revivals of legendary to supercars, this is your complete guide to what you should be driving (or watching for) in 2016.
BMW i8
The Revolutionary Plug-in Hybrid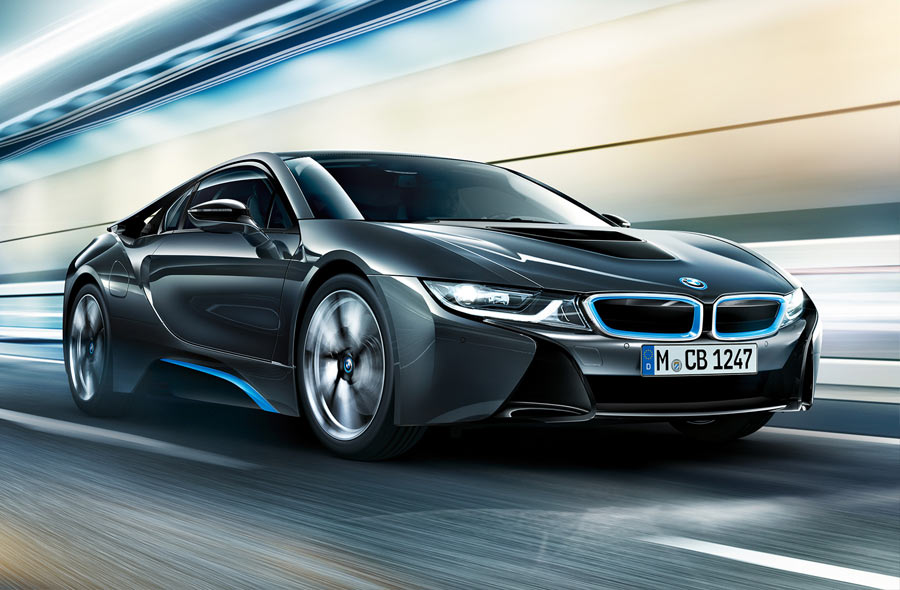 When BMW first debuted the i8 back in 2011 it took the industry by storm. It was aggressive, elegant, and (with its innovative electric drive terrain), ahead of the curve. In celebration of the company's centennial, a 2016 update subtly improves upon what was already a stunning piece of machinery. BMW has somehow managed to make the new i8 faster (with a 0-60 time of under 4 seconds) and quieter, all while maintaining the same curb weight (thanks to some impressive carbon fiber work). – Visit BMW
Peugeot
Fractal Concept Coupé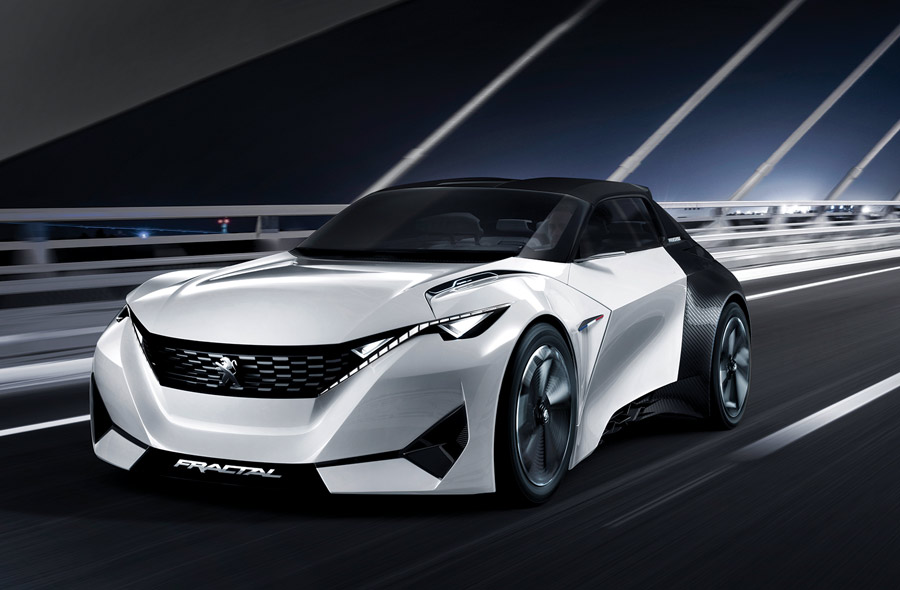 The line on this gorgeous, two-tone electric coupe is that it's been "designed by sound." What exactly does that mean? The interior and exterior of the FRACTAL have been developed in partnership with legendary sound designer Amon Tobin, and they expertly blend both ergonomics and acoustics to create a blissful sensory driving experience. While it isn't built for speed, the innovative FRACTAL does offer the best listening experience ever presented in a vehicle. – Visit Peugeot
Porsche
Mission E Concept
It's being labeled a "Tesla killer," and it is easy to see why. The new Porsche Mission E Concept is insanely fast (0-62 in under 3.5 seconds), ridiculously powerful (with a combined 600 horses of power at your disposal), and quiet as a church mouse. Moreover, it's electric battery can reach 80 percent (250 miles of range) after charging for just 15 minutes. Will it ever hit showrooms? We can only hope. But the probability is high that we will see its technology in many forthcoming Porsches. – Visit Porsche
Rolls-Royce
Dawn – The New Drophead Coupé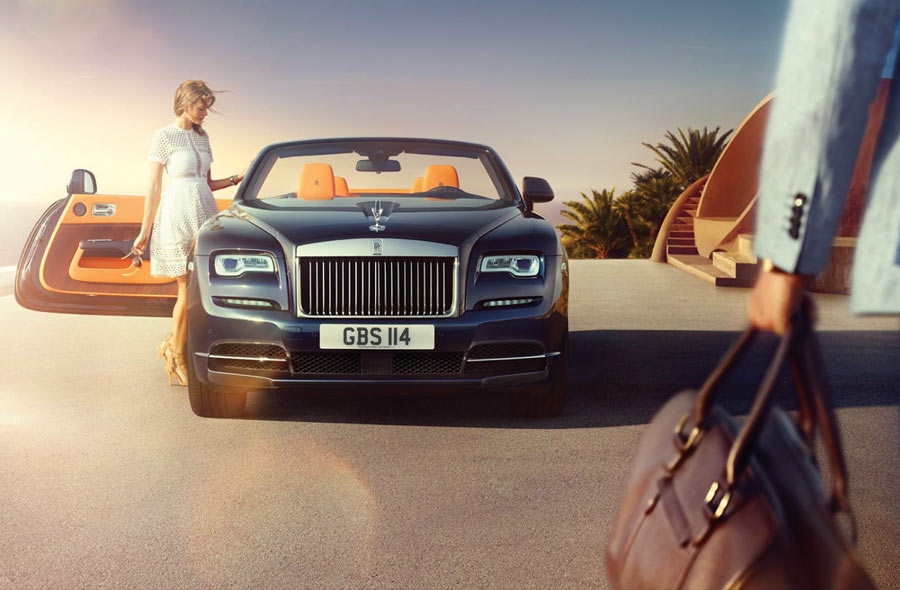 Hailed as the "sexiest Rolls-Royce ever," the new Dawn is a sumptuous, elegant convertible coupe. It features all that you would expect from the luxury stalwart — abundant fine wood, ultra-soft leather — but with 80 percent of its body panels unique, the Dawn possesses an unmistakable air of originality. It's curves are the perfect blend of voluptuous and aggressive, and the Dawn features a 6.6-liter, twin-turbo V-12 that puts out 563 hp at 5,250 rpm and 575 lb-ft of torque at 1,500 rpm. – Visit Rolls-Royce
Ferrari
488 GTB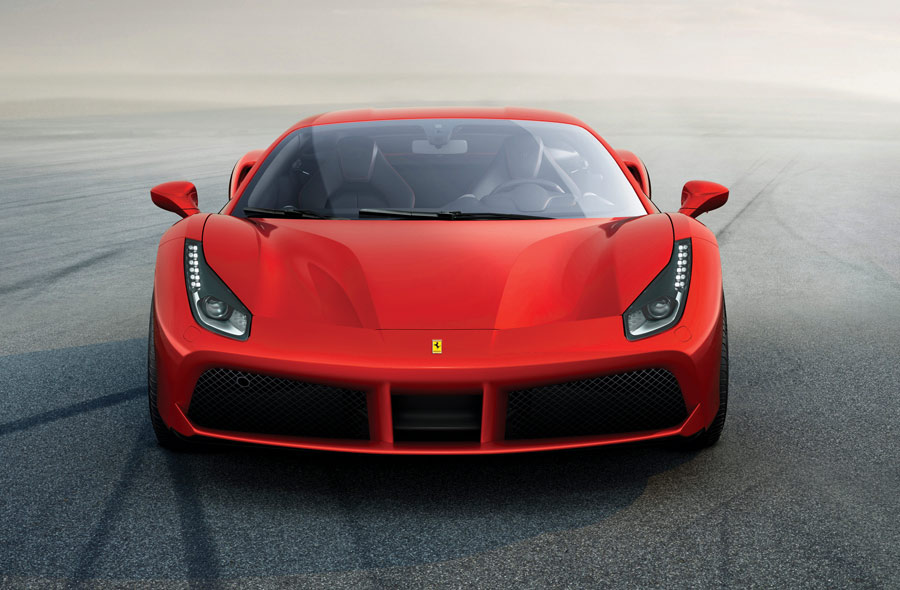 Quite possibly the fastest and most thrilling Ferrari ever assembled, the 488 GTB is sure to please anyone with the need for speed. With a very forgiving chassis and a 3.9-liter, 660 hp engine that accelerates with utterly-effortless, torquefilled ferocity, the 488 GTB is beyond powerful. And the styling is among the boldest and most aggressive ever seen on a vehicle bearing that iconic yellow badge. Get on the list now. – Visit Ferrari
Acura
The Pulse-pounding NSX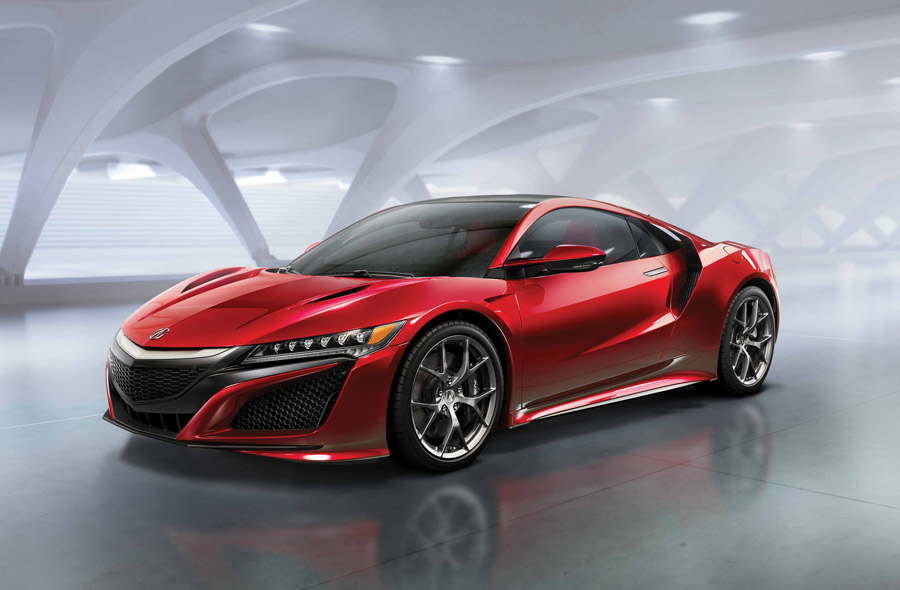 What can we say about this one? True car enthusiasts have been clamoring for an update to the legendary 1991 aluminum NSX for a long time, and luckily, Acura has answered their prayers. The new incarnation of the beloved supercar is a labor of love a decade in the making. With a twin-turbocharged, intercooled, 560 hp 3.5-liter V-6 capable of 0-60 in less than 2.6 seconds, the new NSX is destined to inspire an entirely new legion of fans. – Visit Acura
DiMora Vicci 6.2
First Production Rolling Art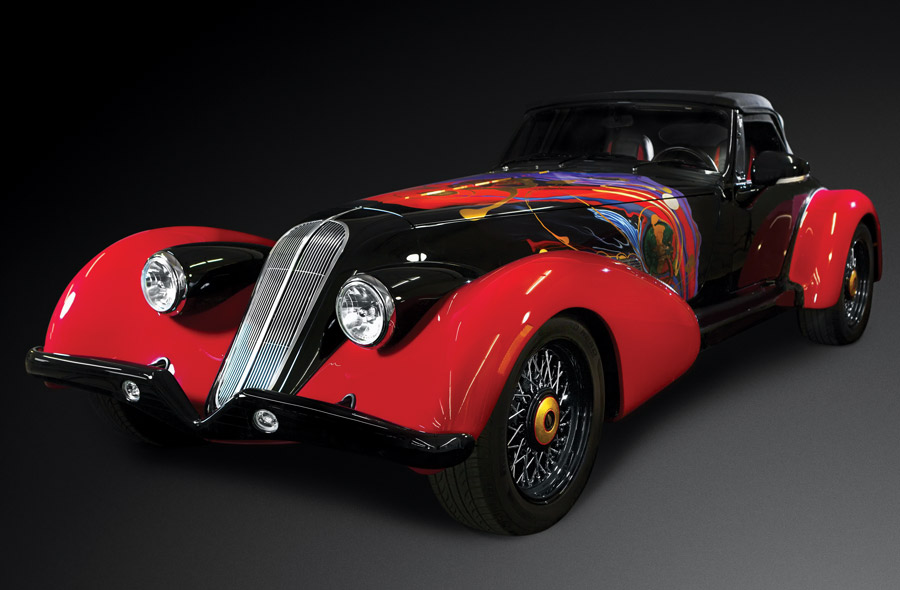 Few new vehicles can be considered sound investments, but with its first series limited to just 25 unique cars — each showcasing original artwork by Zen Master Lee Sun Don — the DiMora Vicci 6.2 is a mobile work of art. Featuring 24-karat gold leafing throughout, this classic throwback also boasts a reported 0-60 time of under four seconds. Each car comes with the original artwork (which incorporates an original doorknocker from the Ming Dynasty), so with each purchase, you are essentially getting two works of art for the price of one.
Divergent Microfactories
World's First 3D-Printed Supercar
With styling that makes the Batmobile look tame, the new supercar from Divergent Microfactories is the worlds first 3D-printed car. Dubbed the Blade, this beast of a vehicle is faster than McLaren P1, and has twice the power-to-weight ratio of a Bugatti Veyron. With an unbelievable reported 0-60 time of just 2.2 seconds and a 4-cylinder, 700-horsepower bi-fuel internal combustion engine, this rare beauty is the ultimate addition to anyone's car collection. – Visit Divergent Microfactories
McLaren
570S Coupé
The 2016 570s is the latest behemoth from the company that invented the word "supercar." And while McLaren claims that that the 570s is more suited for the street than the racetrack, there is no questioning that this is a McLaren. With a twin-turbo, 562 hp, 3.8-liter V-8 capable of hitting 62 mph in 3.2 seconds, the 570s is still every bit a supercar…just one you can take to the gym. – Visit McLaren