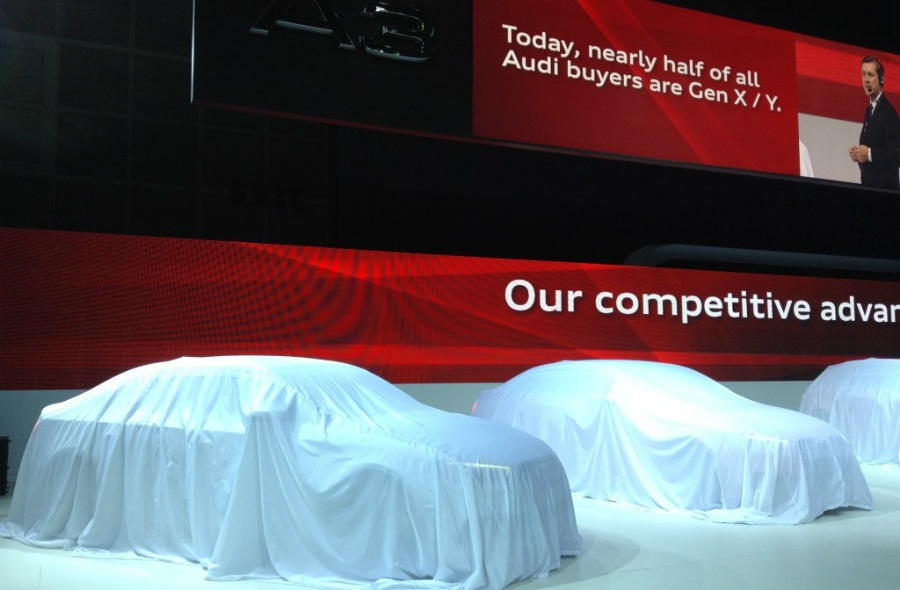 The LA Auto Show confirmed today that 30 world debuts (totaling 60 vehicle unveilings overall) will be introduced in front of a global audience during its 2014 Press & Trade Days (Nov. 18-20) at the Los Angeles Convention Center.
Almost every manufacturer has news to make in Los Angeles, but several automakers stand out with multiple global premieres of significant new vehicles.
Audi is planning one of its biggest LA Auto Shows to date, with up to eight total debuts, three of which are global, all to be presented by chairman of the board, Rupert Stadler. Mercedes-Benz will feature three world premieres, which will be showcased alongside the brand's two North American debuts, while Porsche will hold several world reveals. Mazda will feature three global premieres, one of which is an all-new vehicle. BMW has confirmed two world debuts and three North American debuts, and Chevrolet has also committed to two global premieres.
Cadillac has already announced its world reveal of the high-performance 2015 ATS-V, while Chrysler plans to introduce its completely refreshed 300 and 300 C models.
Scion also recently announced its plans for a global premiere of an all-new vehicle. Other brands making big statements with world premieres include Acura, Lexus, Toyota and Volkswagen. A few other brands that are keeping their plans under wraps are expected to add to LA's roster of global premieres.
At least a dozen manufacturers have confirmed North American introductions, including Land Rover, who will reveal its all-new 2015 Discovery Sport crossover. Also expected are the MINI hardtop four-door and the Superleggera Vision concept, a redesigned Kia Sorrento, the convertible versions of the 228i and M235i from BMW, the Mitsubishi XR-PHEV concept vehicle and a dramatic statement by Volvo, who is re-launching its entire brand with the introduction of the second generation XC90, the company's first model in four years. Fiat, Infiniti and Nissan are also verified to make North American debut.
The Los Angeles Auto Show was founded in 1907, and is the first major North American auto show of the season each year. Press and Trade show days for the 2014 Los Angeles Auto Show will be held on Nov. 18-20. The show will be open to the public Nov. 21 – Nov. 30. For news and information visit www.LAAutoShow.com .