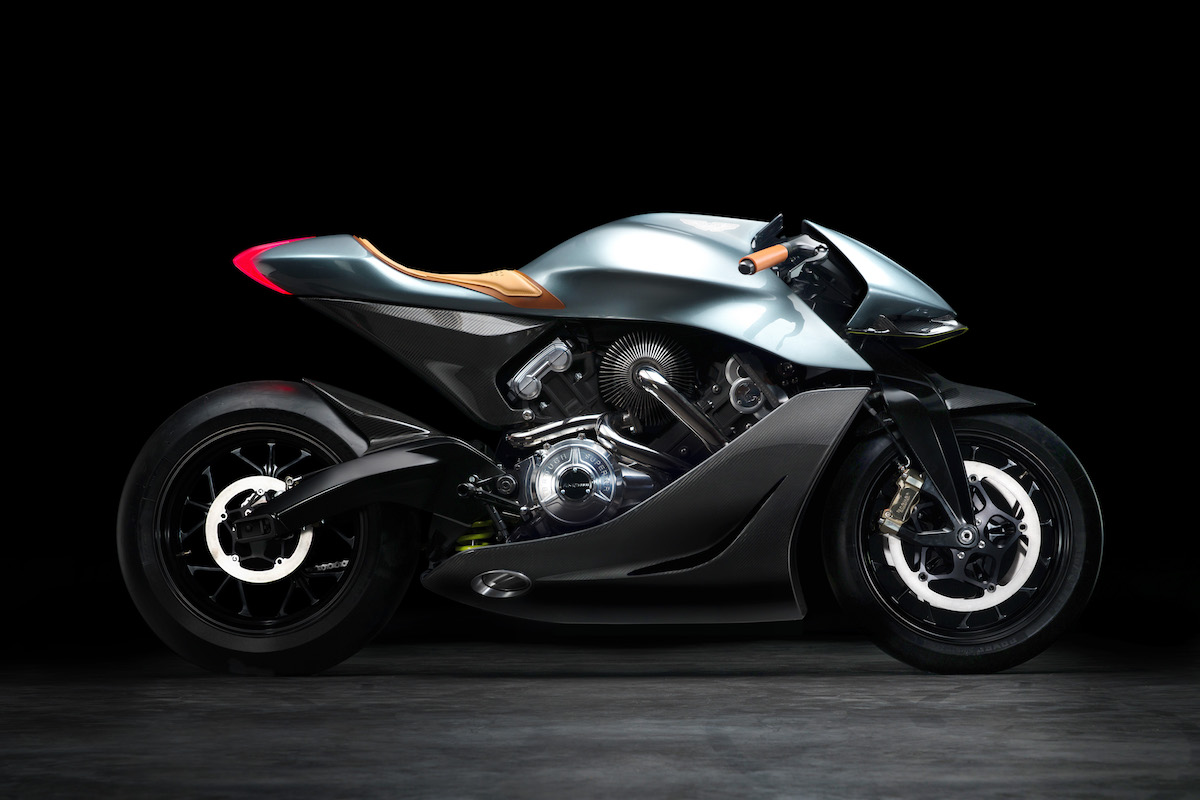 Prepare to start your engines motorbike connoisseurs! The Aston Martin design team doesn't just make luxury sports cars, the brand's latest collaboration with Brough Superior introduces their first ever motorcycle. Unveiled at the Milan Motorcycle Shows, this extremely limited edition bike was chosen to be displayed at the show on November 5th, 2019. With only 100 examples created, the track-only AMB 001 reflects the intricate harmony between high performance engineering and automotive artwork. Both grace and groove were on order for this new racer as the Aston Martin x Brough Superior partnership kick-started at full throttle by revealing a never-before-seen design.
Where Design Meets Diligence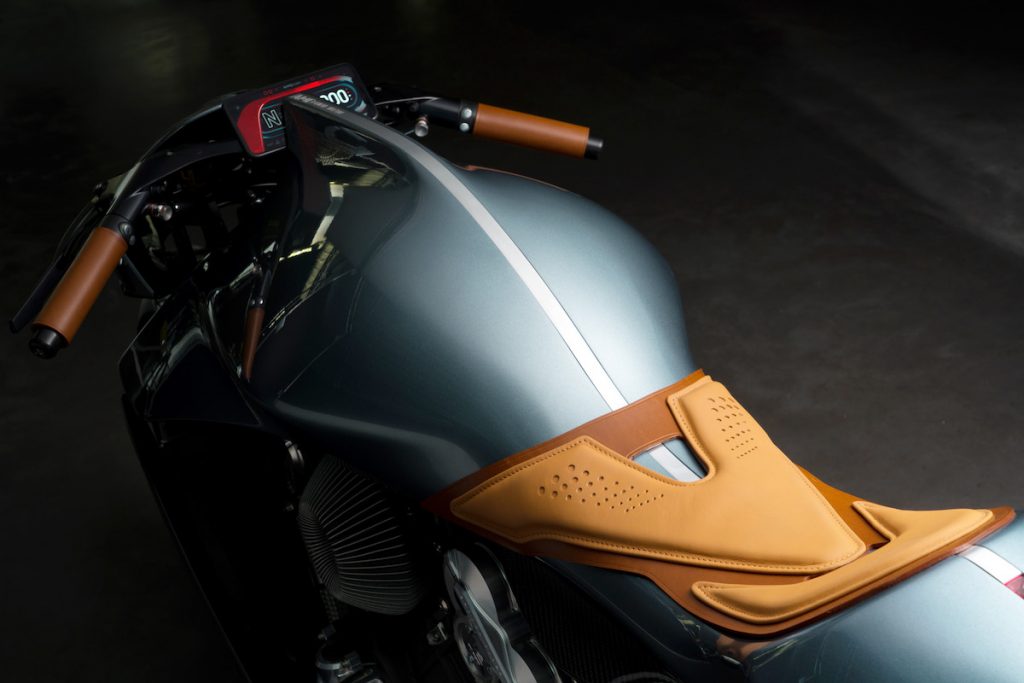 The Aston Martin design team took the exceptional form and function of their previous mid-engine cars and combined it with advanced engineering to create a revolutionary new motorbike. Their goal was to present an unparalleled, lightweight and powerful sports bike that includes incomparable technical features. The strong carbon fiber body and incredible engine response allows the bike to possess both beauty and power.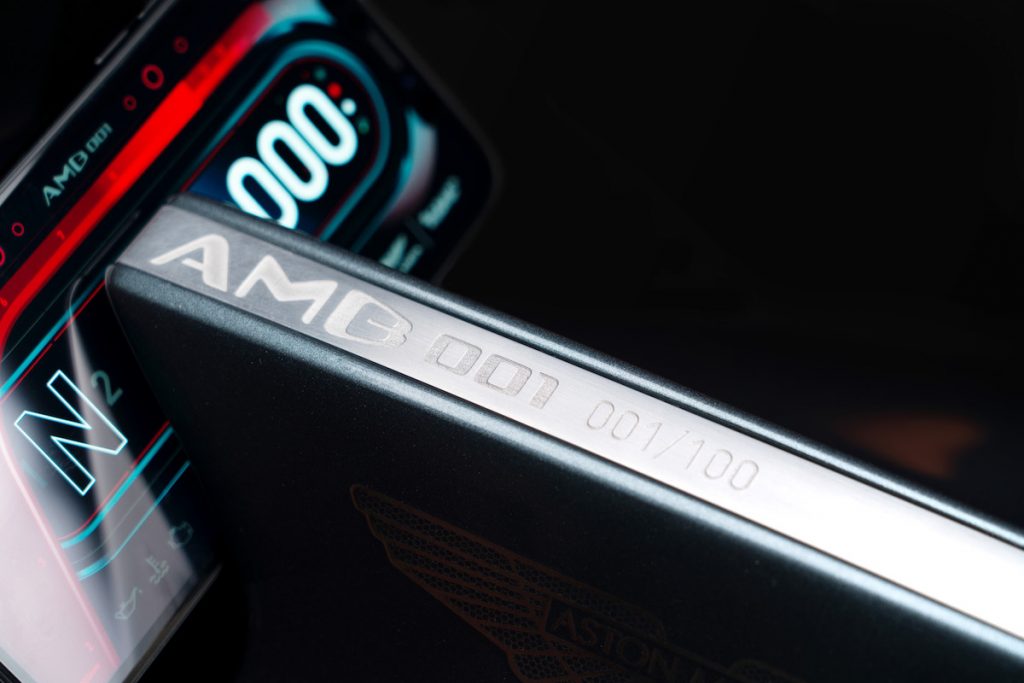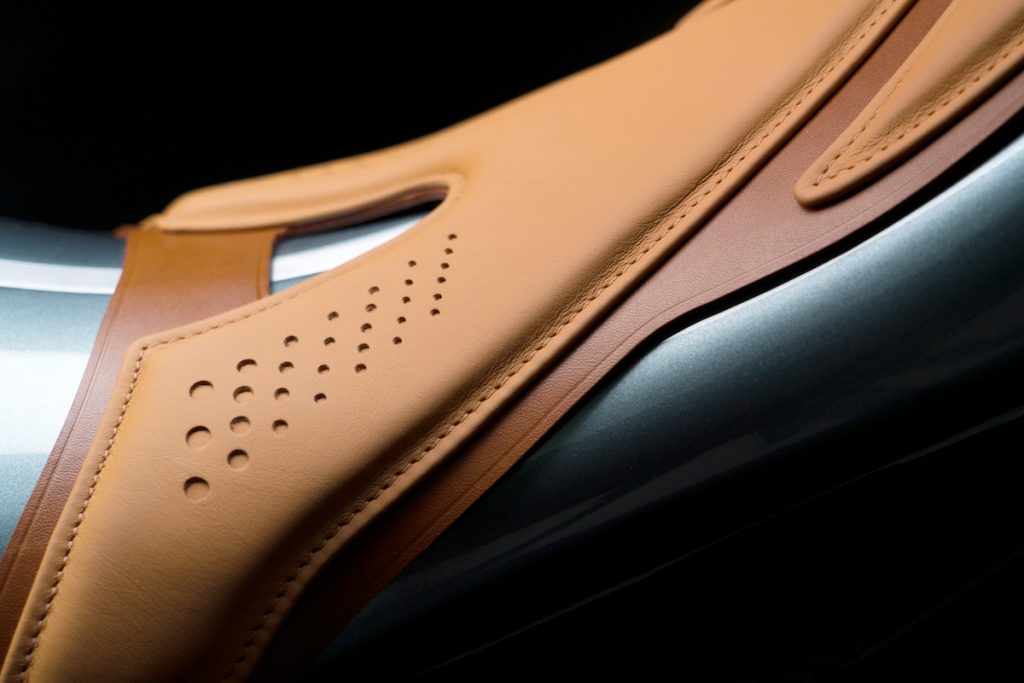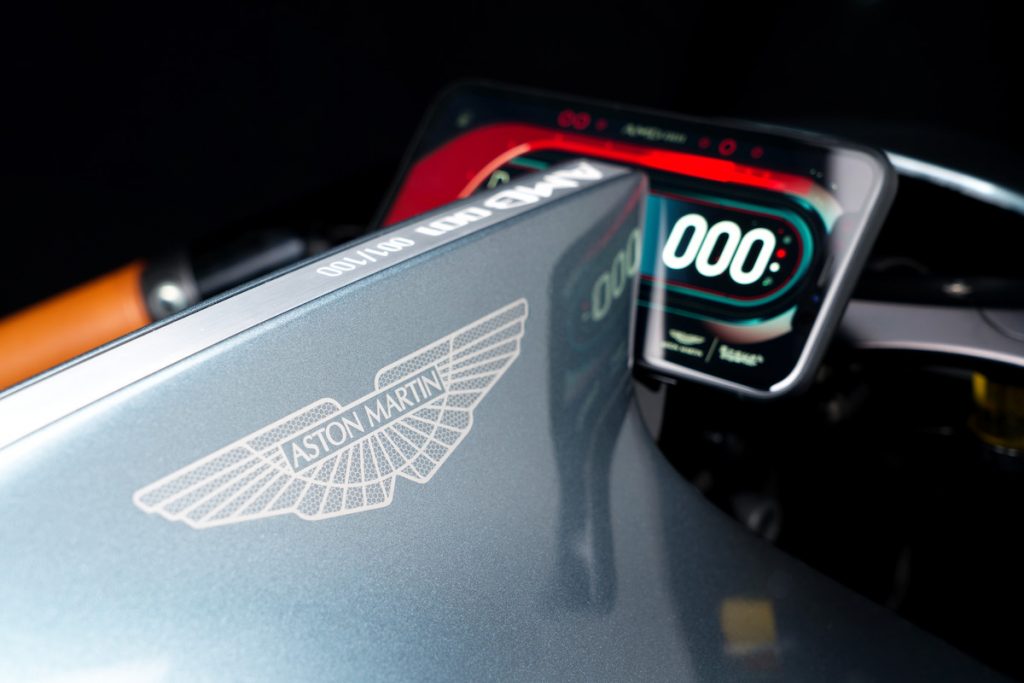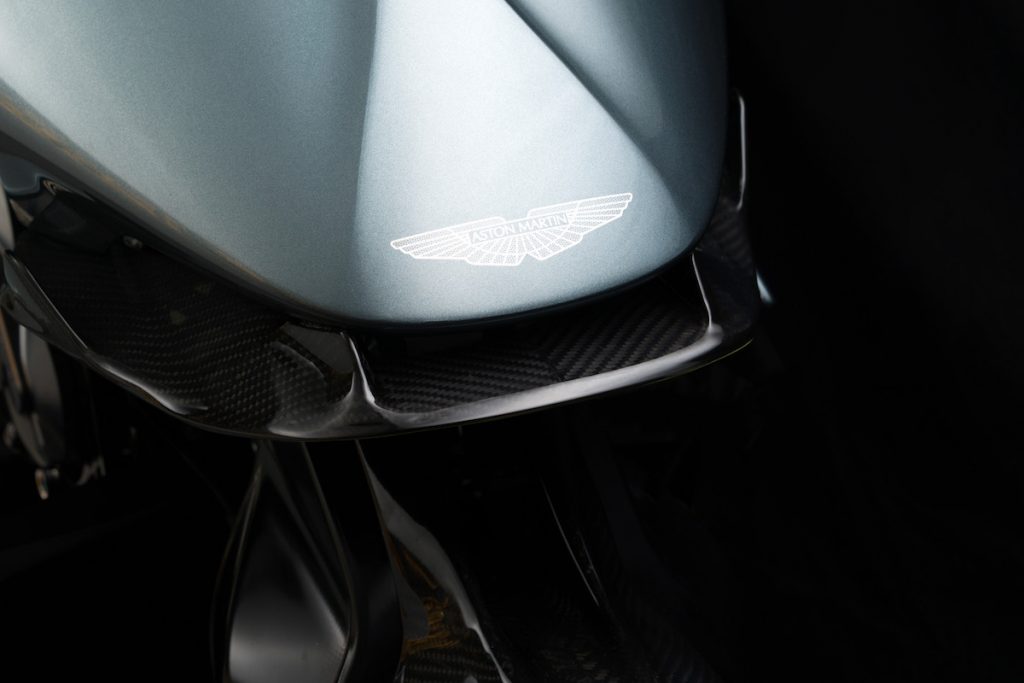 Aston Martin Executive Vice President and Chief Creative Officer, Marek Reichman said: "This is what we believe a cutting-edge motorcycle should be and we are very proud to see the Aston Martin wings on a motorcycle for the first time. In addition to applying the skills we have developed for cars such as the groundbreaking Aston Martin Valkyrie we have also been able to bring our special expertise in the traditional craft techniques to this project. The finished product is a truly beautiful motorcycle; a design and engineering work of art."
A Modern Move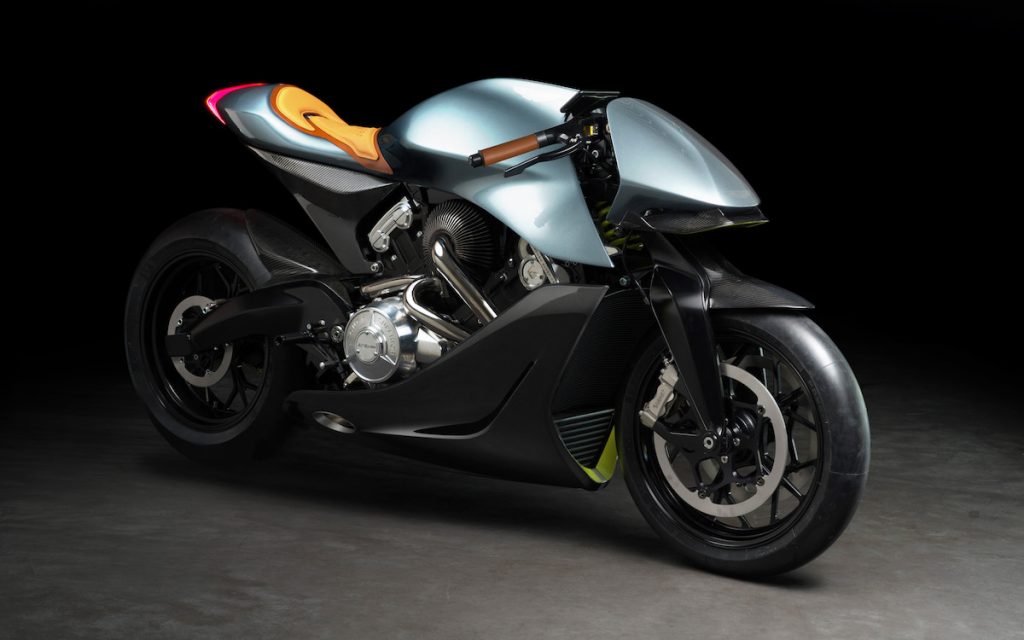 Even after more than a century of success developing some of today's most sought-after sports cars, this forward-thinking innovation by Aston Martin is inspiring for both the automobile and design industries. During conceptualization of the new model, Aston chose to incorporate their traditional racing colors; Stirling Green and Lime Essence with Matte Black wheels, with a divine combination of paint and bare carbon fiber. Each component of the AMB 001 has been meticulously designed using nothing but the absolute best materials, including titanium and billet aluminum.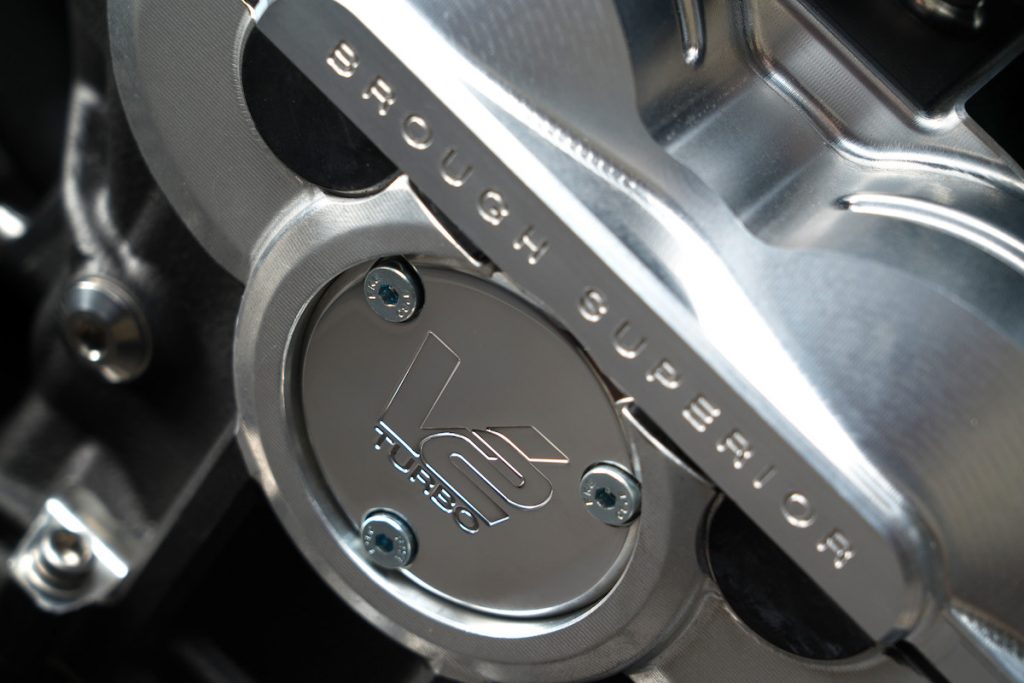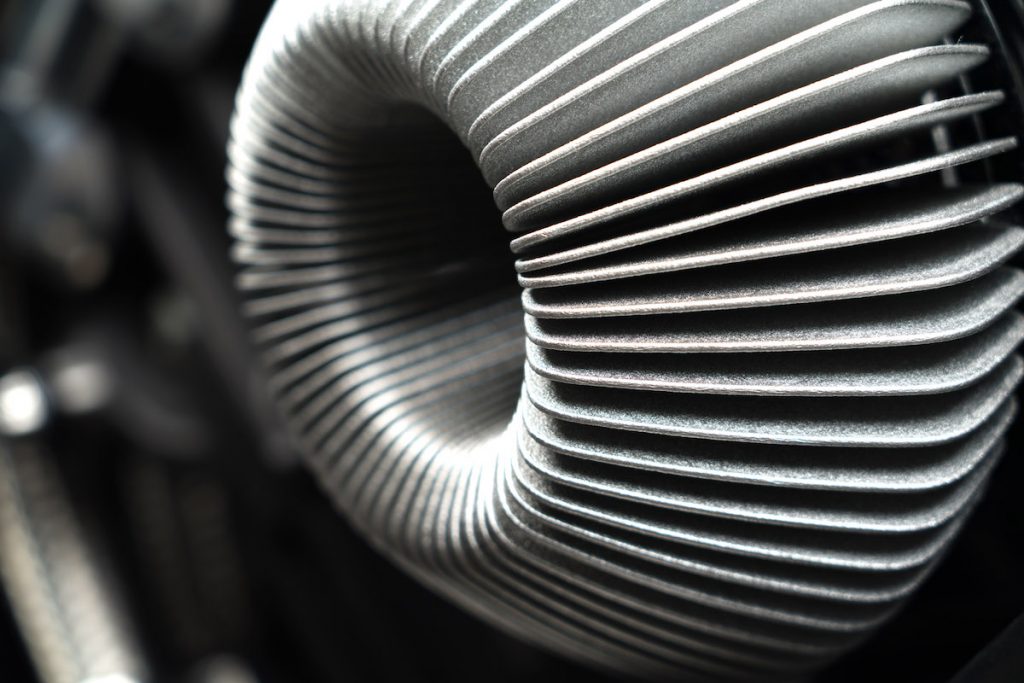 The AMB 001 was created to possess a level of elegance that most motorbikes simply can't uphold. The new model features an intricate and lightweight body structure that's designed to perfectly fit the human form and provide superior comfort for the rider. Aerodynamic wings attached to the cowl on the front of the bike provide strategic downforce which allows the bike to move more efficiently at speed. The 180 hp turbo-charged V-twin engine configuration, a first for Brough Superior, helps the AMB 001 deliver groundbreaking performance when it's time to hit the track with impressive engine response and a wide rpm range. Aston Martin and Brough Superior didn't stop at ordinary when creating this high-performance piece of art.