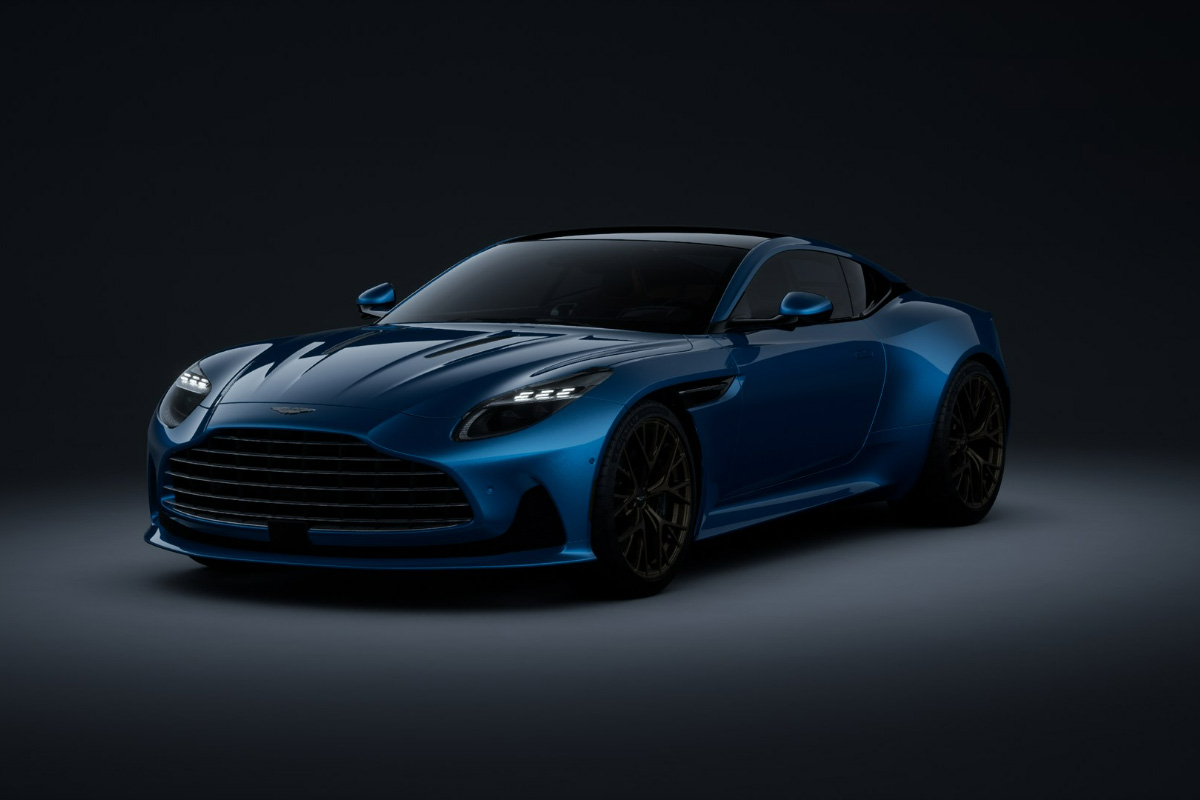 Aston Martin's new DB12 is the luxurious result of 110 years of exuberance. Skillfully blending time-honored craftsmanship with cutting-edge innovation, Aston Martin crafted a car that surpassed its predecessor in terms of speed, elegance, and allure. Distancing itself from being merely a grand tourer, the DB12 proudly claims the mantle of a super tourer.
True design magnificence comes to life in every aspect of the Aston Martin DB12, inside and out. Every minor detail on the car is fully customizable. From the captivating radiance of the customizable tail lights to the meticulous selection of seat belt materials, drivers can indulge their personal preferences down to the smallest details.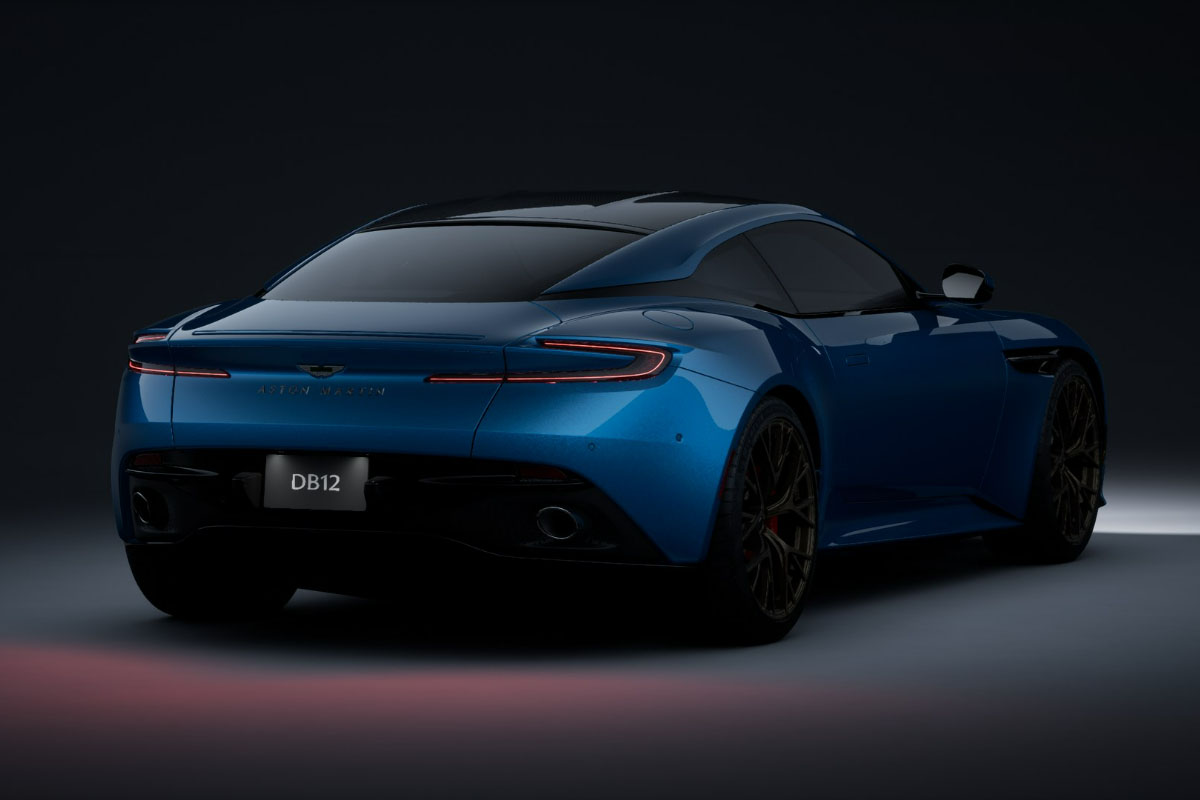 Adorning the DB12's commanding presence is the latest Aston Martin emblem, a symbol of unrivaled distinction. Notably, the front grille has been subtly enlarged, complementing a completely reshaped splitter. The newly designed LED headlights exudes a sleek, swept-back allure, epitomizing the car's refined aesthetics.
Delving deeper into its striking features, the DB12 boasts rear tracks that are 0.9 inch wider and 0.2 inch taller than its predecessor, the DB11. Riding gracefully on standard 21-inch forged alloy wheels, coupled with 275/35R-21 front and 315/30R-21 rear Michelin Pilot Sport S 5 summer tires, the DB12 guarantees a smooth and exhilarating driving experience.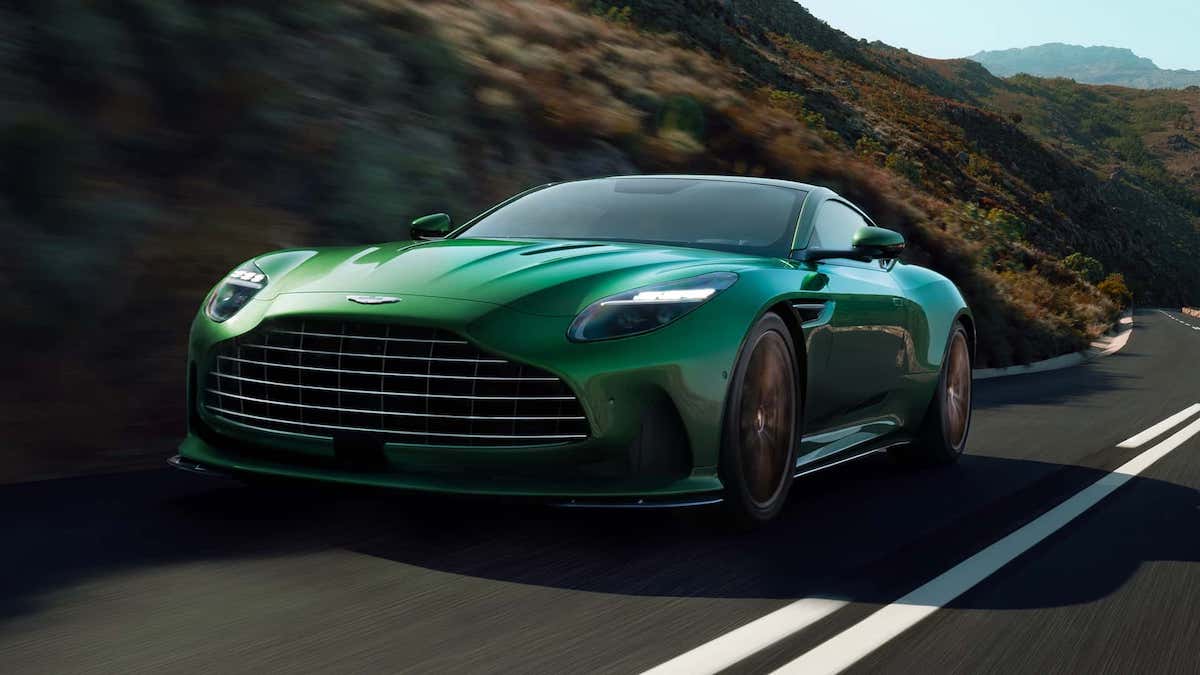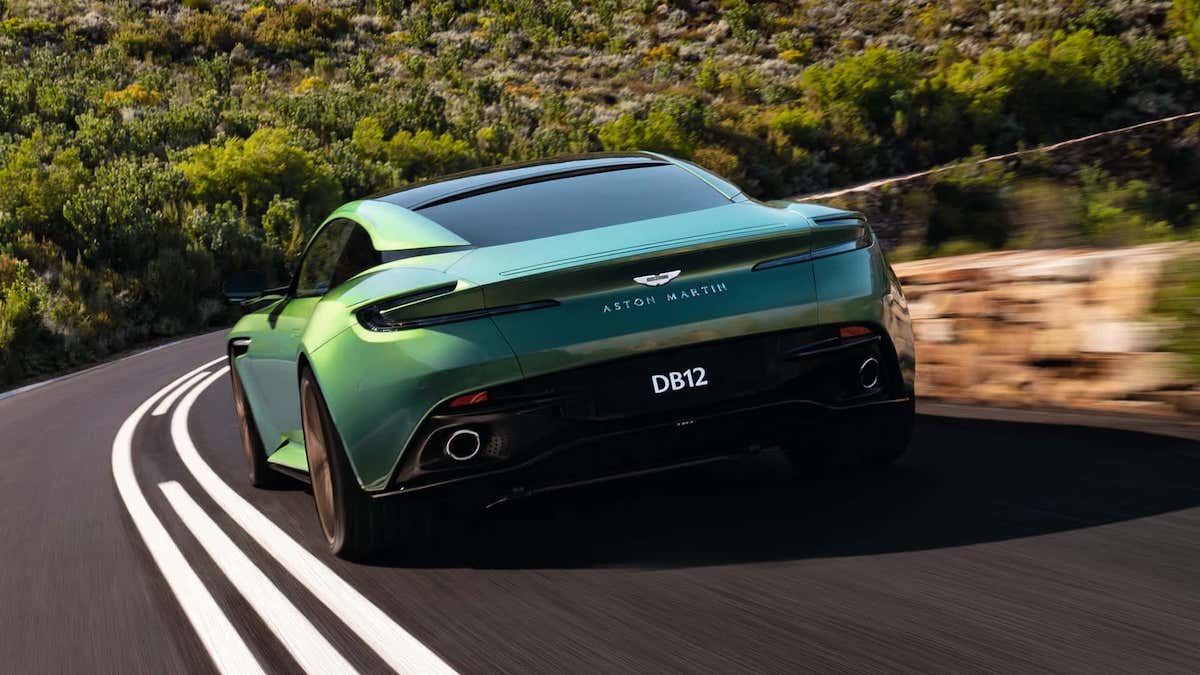 Beneath the hood lies a twin-turbocharged 4.0-liter V8 engine meticulously crafted by Mercedes-AMG. Generating a remarkable 671 horsepower and delivering a potent 590 pound-feet of torque, an improvement over the DB11. With three distinctive driving modes – GT, Sport, and the extra-powerful Sport+; the DB12 offers a tailored experience for every discerning driver.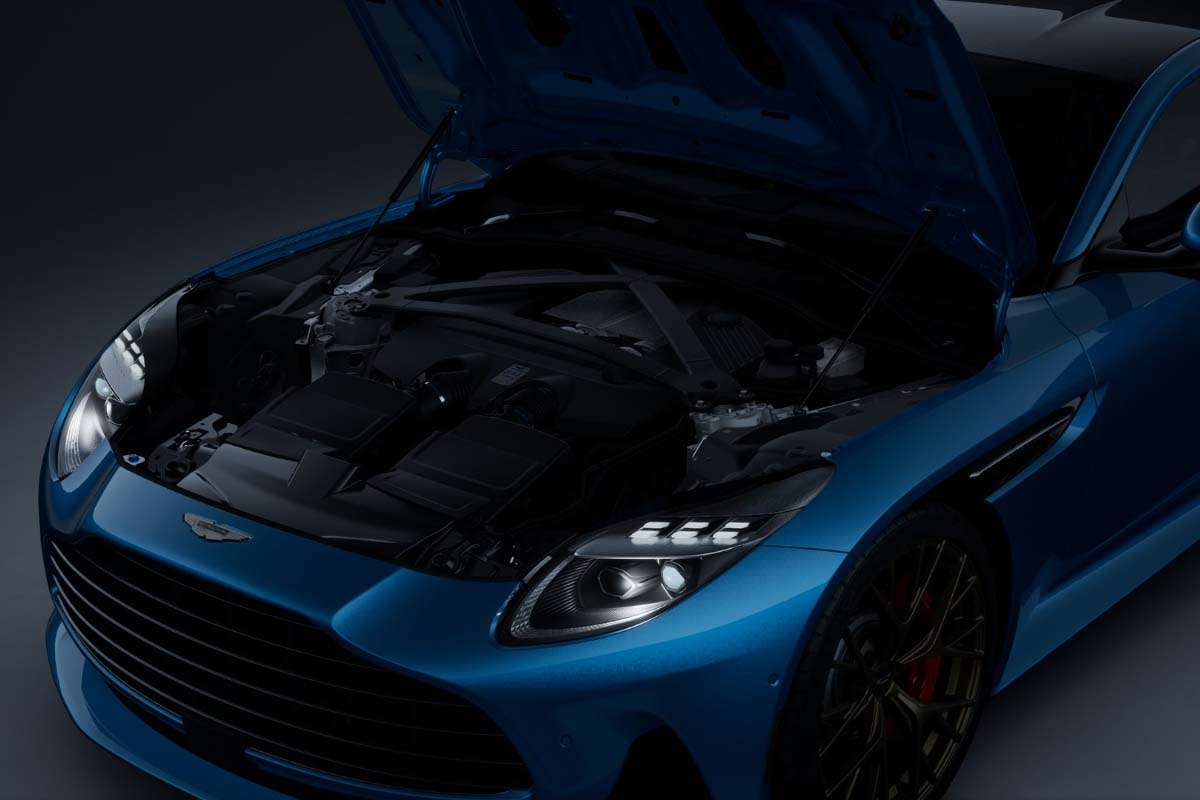 Stepping inside the DB12's opulent cabin, where luxury and technology converge seamlessly. Revealing modern conveniences such as wireless charging and seamless integration of Apple CarPlay. The driver-centric center console positions the fear shifts between climate controls for both driver and passenger, accentuated by a silver volume knob elegantly poised above it. The silver volume knob sits right above the gear shift. At the heart of the console lies an in-house developed infotainment system, specially crafted to elevate your driving pleasure.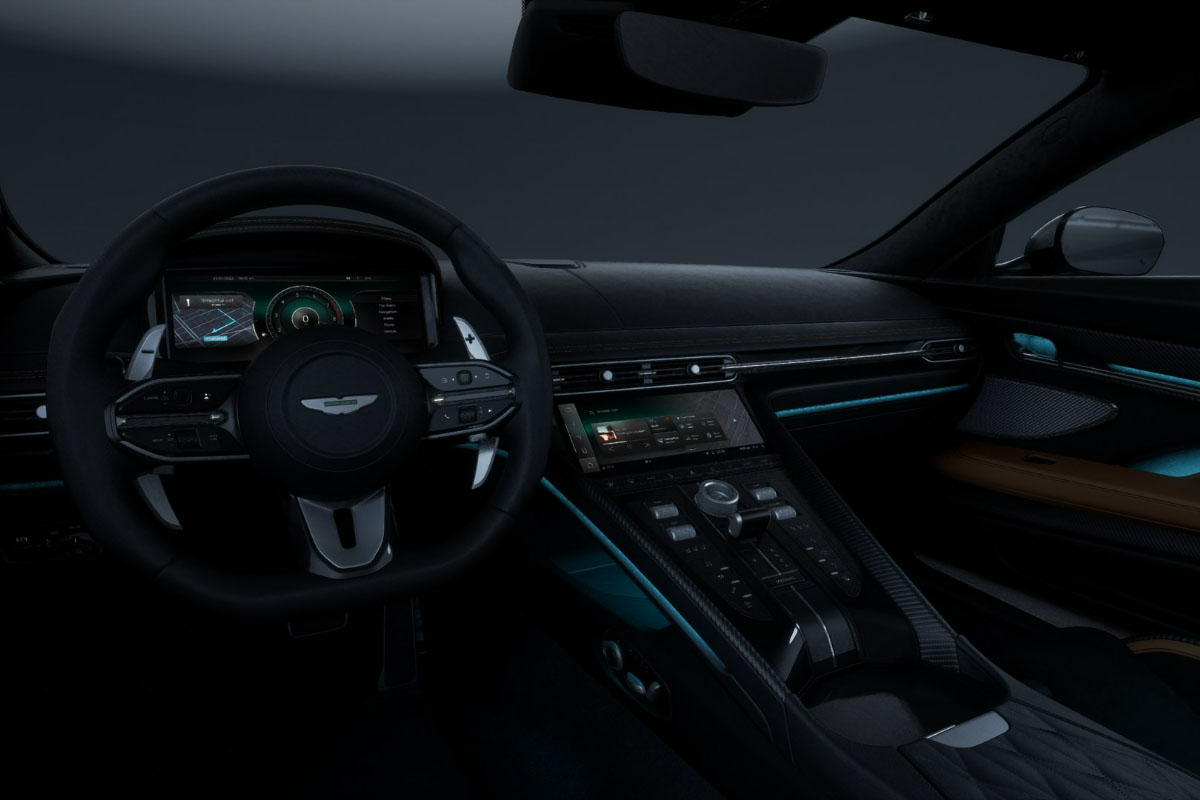 Embodying Aston Martin's legacy of unrivaled performance, the DB12 sprints from 0-60 miles per hour in a breathtaking 3.5 seconds. Anticipated deliveries of this masterpiece are slated to commence in Q3 2023. The base coupe style starting at $245,000, offers an enticing entry into the realm of automotive excellence. However, given the myriad of customization options available, prices are subject to adjustment, ensuring each DB12 is tailored to the desires of its discerning owner.