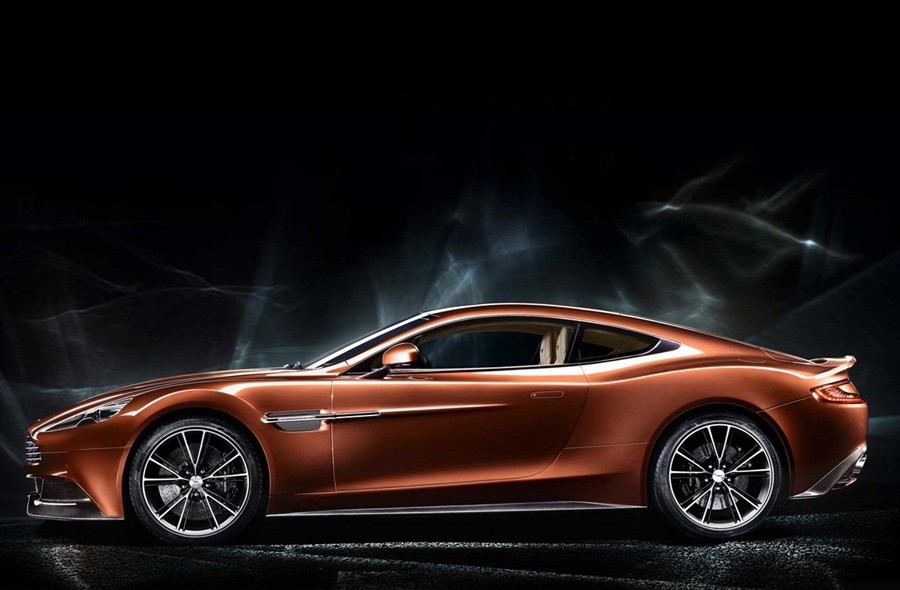 Sitting proudly at the pinnacle of the luxury British car maker's sports car lineup, this breathtaking new super grand tourer represents the zenith of current Aston Martin design and engineering.
Vanquish points to an exciting and confident future for the historic brand.
Powered by a significantly revised, naturally aspirated 6.0-litre V12 petrol engine mated to the proven Touchtronic 2 six-speed automatic gearbox, the new car offers suitably impressive performance figures. The V12's power peak of 565 bhp, 457 lb ft of torque at 5,500 rpm, 0-62 mph in 4.1 seconds and a top speed of 183 mph place the Vanquish firmly into supercar territory.
The design represents the latest take on Aston Martin's iconic visual language. Vanquish unquestionably sees the brand continue its enviable tradition of producing some of the most beautiful sports cars in the world. Styling cues such as the elegant new waist, elongated side strakes and LED rear light blades are derived from the One-77 supercar.
Unmistakably an Aston Martin, the design shows a clear and coherent lineage from its heritage while providing an equally clear pointer to the luxury car brand's vibrant future. Closer inspection reveals details such as the stunning new Aero Duct on the rear boot lid. This elegantly devised passive engineering feature, which counteracts lift at the car's rear when traveling at speed, is a triumph of both design and technical ability.
The latest engineering methods, innovative technologies and typically understated classic British design come together to make the muscular new Vanquish a true super GT. For instance, each body panel on the car is constructed from carbon fiber because of its high strength-to-weight ratio and flexibility of form. Meanwhile, torsional rigidity is improved by more than 25 percent. Designed and hand built at Aston Martin's global headquarters at Gaydon in England, the new Vanquish is available as a 2+2 or 2+0.
Priced from $279,995 MSRP, the first deliveries of the new sports car are expected to begin across the Americas in early 2013.