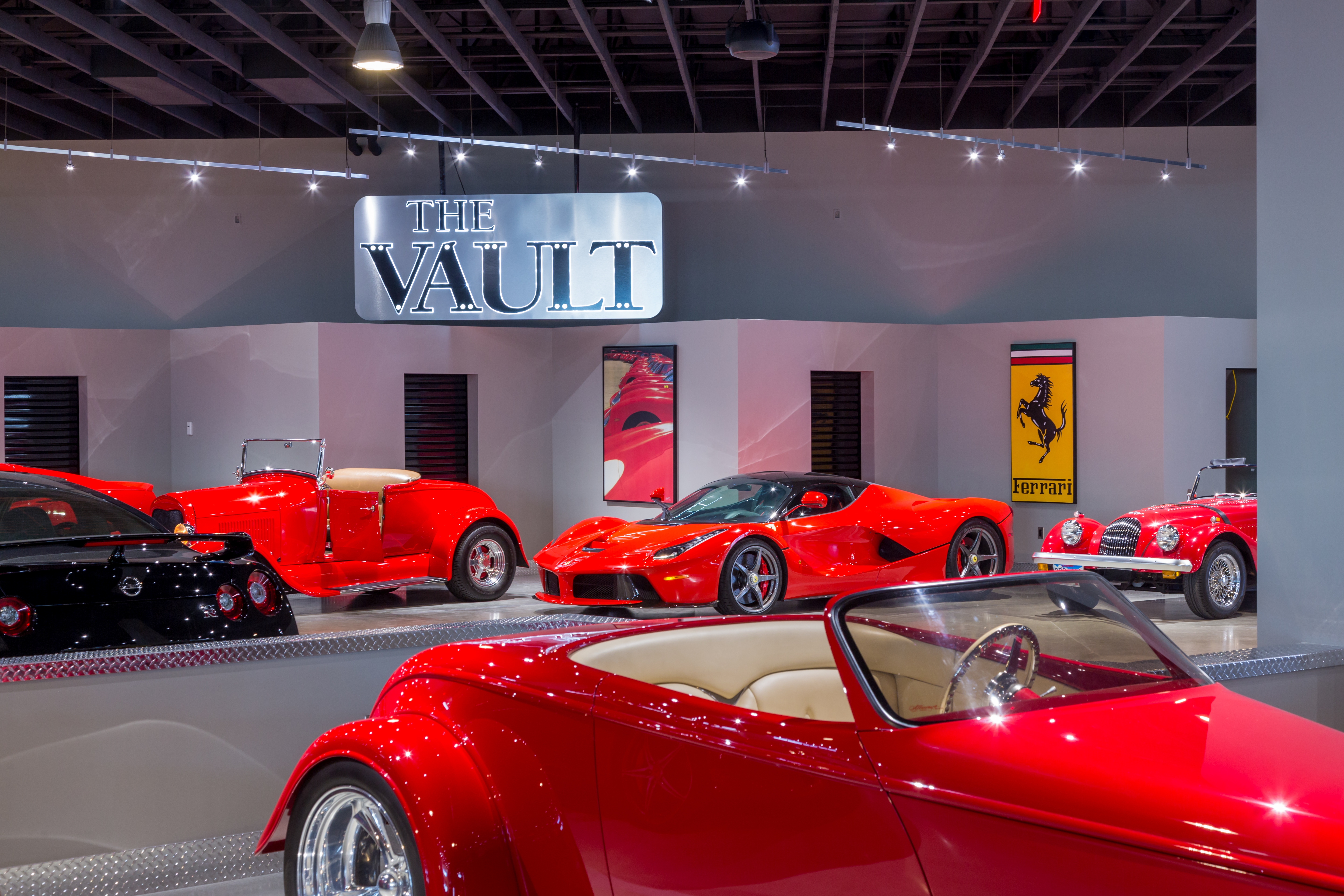 BIGHORN Golf Club, the premier lifestyle community located in Palm Desert, California opened the ultimate car collector's garage The Vault at BIGHORN, in November 2015, redefining the exclusive car gallery experience.
BIGHORN is the first and only club to offer a premium car showroom with a social aspect. Limited to just 50 automobile and 8 motorcycle spaces, The Vault sold out before its unveiling.
Designed as a first-class facility available only to BIGHORN Members and their personal, prized vehicles, The Vault at BIGHORN is 24,000 square feet of designated space in which car enthusiasts can celebrate their passion. Directly adjacent to and raised above the garage floor is a designer sports lounge, the Redline Lounge, featuring indoor/outdoor seating, 8 flat-screen televisions and a car aficionado-inspired bar.
"We have been dreaming of this car haven for a few years, mapping out plans of how best to create this one-of-a-kind experience," says Jay Westman, BIGHORN Member and President of The Vault at BIGHORN and chief executive of Jayman Built. "As a developer myself, it's exciting to see new, unique amenities being created by established communities."
The team of Blackbird Interiors, Orr Construction, Kristi Hanson Architects, Jaeger Metal Fab & Concept, and Spectrum Custom Design appealed to car buffs, creating a look that is a sophisticated car museum. The handcrafted, bank vault style doors open to reveal the collection of vehicles inside. Add that to the high-performance VirtualGT's VFT Carbon race simulator featuring a pro cockpit, custom-designed Momoracing wheel, integrated fingertip controls and shifting paddles, and it becomes the ultimate playground for car enthusiasts.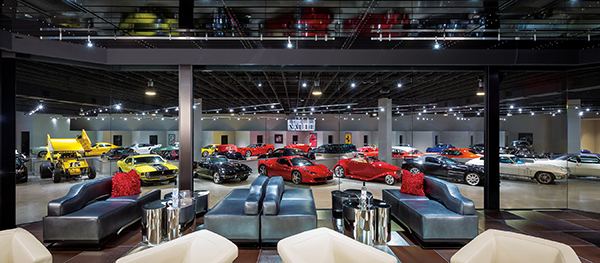 The turbo-charged Redline Lounge, overlooking the showroom on one side and the eighth fairway of the Mountains golf course with picturesque views of the Coachella Valley on the other, is set behind glass doors with a stunning McLaren grille, fully showcasing the artistry of the exceptionally designed furnishings. Within the 4,000 square foot (2,500sf inside, 1,500sf outdoor living) Redline Lounge, two custom curved sofas provide double-sided seating options around an expertly crafted Ferrari tachometer coffee table.
The Vault's creation at BIGHORN is appropriate and consistent from a club that incessantly works to stay ahead of the curve. BIGHORN continually strives to offer its Members top-of-the line amenities and world-class experiences. Responding to Members' passionate interest in collectible automobiles, BIGHORN Development fronted the costs associated with the construction.
"The Vault at BIGHORN has this incredible sense of arrival," Westman says. "Catering to the car collector, designers Kathy Blackbird and Bob Call has created the perfect car garage and sports lounge incorporating views of the mountains and valley beyond—just one more amenity to add to the distinction of BIGHORN."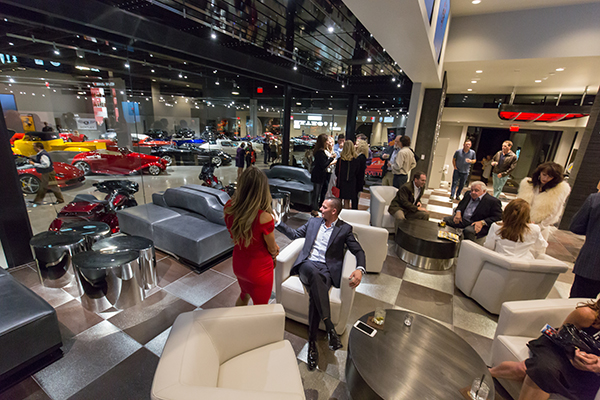 BIGHORN Members, including Westman, who have bought spaces inside The Vault appreciated that it would draw a rare mix of luxury liners, vintage cruisers, muscle machines, exotic sports cars and genuine track-ready race cars that span the best eras of history on four wheels—all in one private facility.
The Vault is also a high-tech facility where security is paramount and cutting-edge technology is a focus – from fingerprint scanners and 360-degree HD cameras to 4K ultra high-definition televisions.
"The Vault is an authentic amenity for BIGHORN Members and an innovative offering," expresses Todd Blue, Chairman and Dealer Principal of indiGO Auto Group's Desert European Motorcars. "As clubs continue to stretch themselves to redefine the membership experience, having something as special as The Vault will be a point of differentiation for BIGHORN throughout the world. Automobile fascination has always been a part of this great country, but now collectable and classic cars are considered a legitimate asset class. Complementing classic cars with drivable modern luxury and exotic cars, all in one building, will make The Vault the cool place to be."
For more information on The Vault please visit www.bighorngolf.com/thevault or for a private tour of properties on the market please call 800-551-5578.