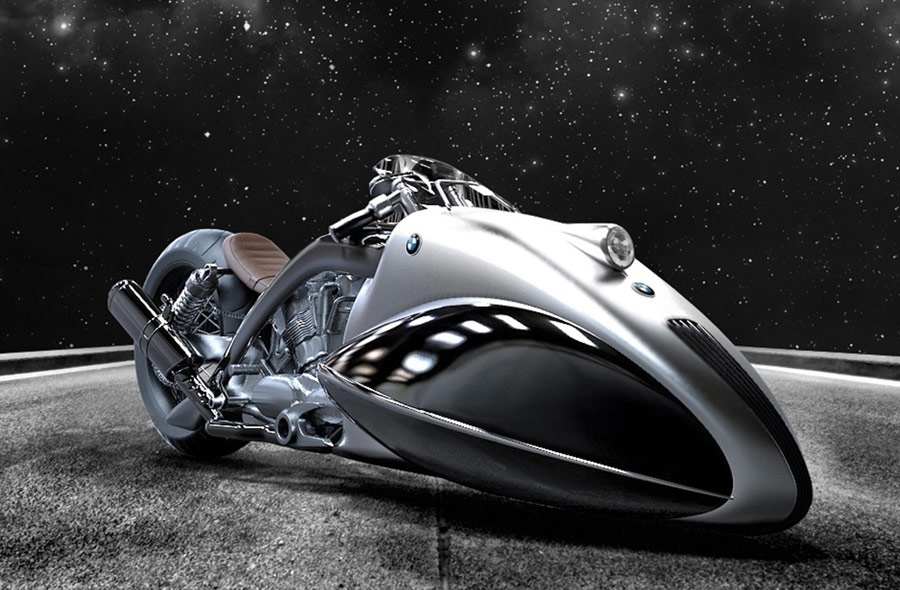 Istanbul-based industrial designer Mehmet Doruk Erdem obviously had the need for speed in mind when he designed the Apollo Streamliner, an innovative motorcycle concept he created with BMW in mind.
At the front of the vehicle, his aerodynamically designed, futuristic-looking shell completely encases the wheel to minimize the impact of the wind on the rider and looks like it would be right at home in a wind tunnel. Yet while designing the rear of the motorbike, Erdem took inspiration from the past and paid tribute to BMW's heritage by adding vintage elements like exposing the engine and rear suspension and incorporating the traditional styling of a brown saddle.
The experts agree that if this futuristic motorcycle were ever to go into production, its design would be far better suited for attempting to set speed records on the salt flats than for taking on a road trip. But when an industrial designer has free reign to imagine what the future of transportation might look like, there's absolutely no reason not to dream big.