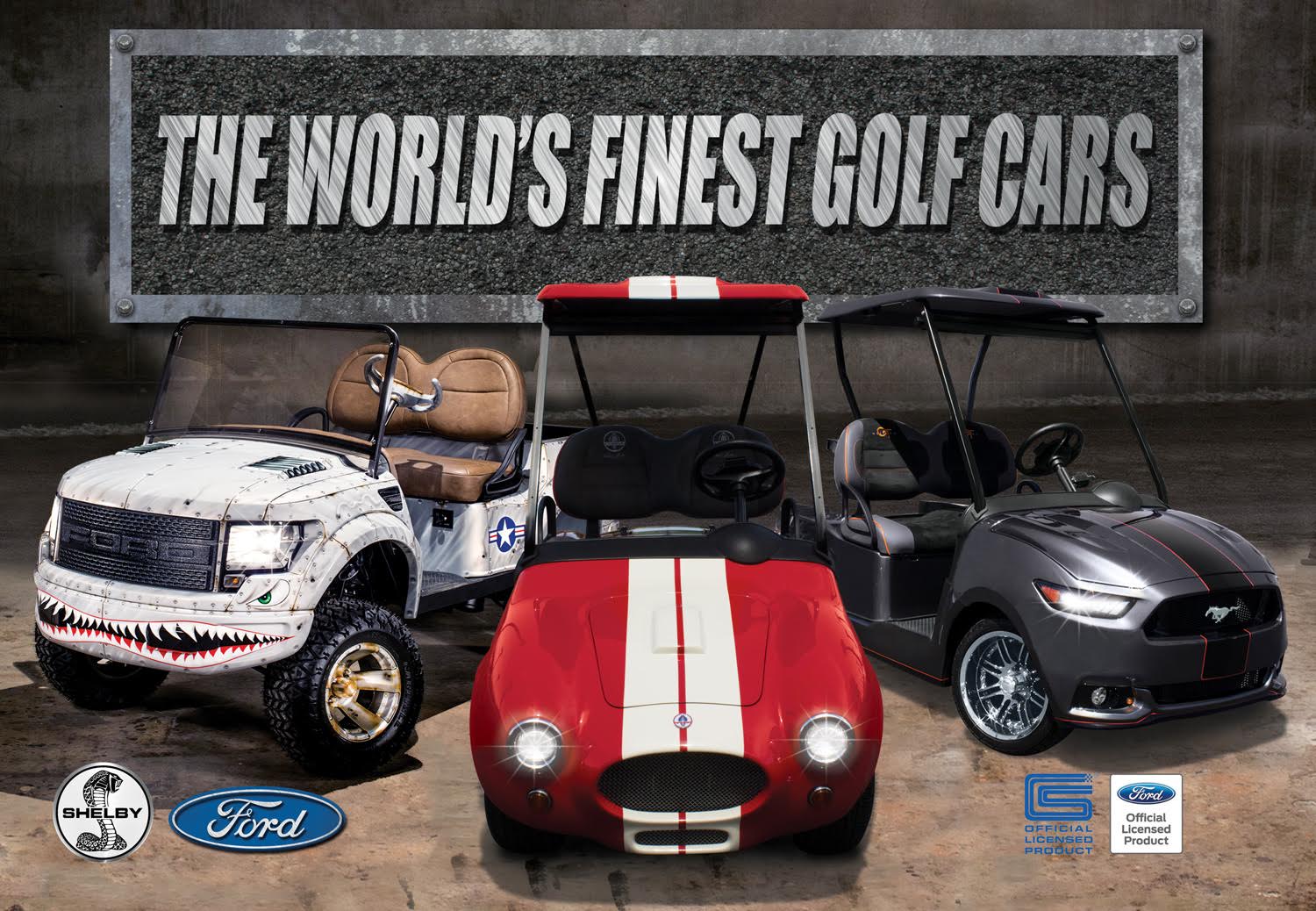 Caddyshack Golf Cars of Palm Desert, CA was founded with the vision of providing consumers with proprietary, high quality American-made golf cars and neighborhood electric vehicles featuring the most iconic brands in motorsports. With decades of global marketing expertise for both golf cars and iconic automobile art, Caddyshack was chosen as the Official Manufacturer for The Ford Motor Company, General Motors, and Shelby American golf carts. They are the only golf cart manufacturer in the WORLD to hold this title and they most definitely do not disappoint.
They originally started manufacturing for The Ford Motor Company by creating the first Licensed GT500 golf cart and just expanded from there. They now boast 6 different models from 3 difference car manufacturers including the Ford Mustang, Shelby Cobra, Ford F-150 SVT Raptor, and the all new 2017 Chevy Camaro Fifty (coming September 2016).

The Ford Mustang golf cart is one of the more popular golf carts they sell and stays true to the muscle car's legendary design by replicating every aspect from the grille all the way to the tail lights. Featuring a custom formed, hand laid fiberglass body and a top speed of 19.5 with a range of 35 miles per charge, you will have no problem playing multiple rounds of golf or cruising the neighborhood in style.
Among the many great stock features (which include custom 12″ aluminum SVT wheels and matching upholstered logo'd seats) are numerous optional upgrades for the Mustang. For example, the consumer may add a 2 person, rear facing fold down seat kit with golf bag attachment, 4 speaker Alpine stereo system with bluetooth, and much more. As the only golf car manufacturer to have exclusive licensing with the Ford Motor Company and Shelby American, it's safe to say that this California based company is without a doubt making headway in the golfing and neighborhood vehicle industries.

If you're looking for a more Utility Vehicle type, look no further than the Ford F-150 SVT Raptor Golf Cart. There are 4 different models to choose from, each having something to offer for everyone.
There is the Two Passenger Cargo and Four Passenger Cargo which offer seating for two and four, respectively, and a "truck bed" for hauling cargo etc. The Four Passenger shuttle and Six Passenger Shuttle have the front-end of a Raptor, but the backend has a fold-down, rear facing seat for transporting friends and family instead of a "truck bed" like the Two Passenger Cargo and Four Passenger Cargo offer. All Raptor models feature Off-Road tires as well as hand-laid fiberglass bodies.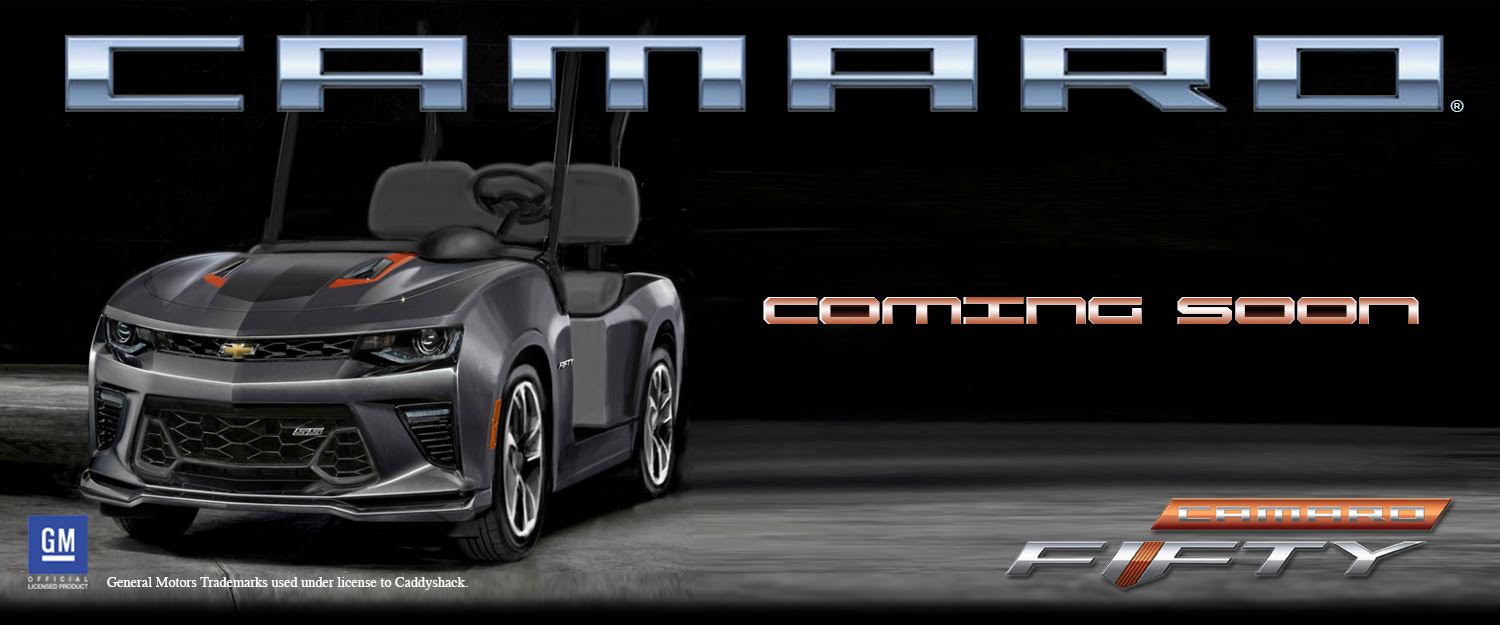 The 2017 Chevy Camaro Fifty golf cart is the newest cart to Caddyshack's line of golf cars. Coming in September 2017, this golf cart will offer Officially Licensed Camaro badging as well as a hand-laid fiberglass body with Camaro Fifty wheels. This one-of-a-kind golf cart is sure to make heads turn on and off the golf course and bring a whole to meaning to "I had a great drive".
Interested in grabbing yourself an Officially Licensed golf cart? Visit Caddyshack Golf Cars online at www.Caddyshack1.com or in their 26,000 sq ft showroom in Palm Desert, CA.